Anchovy Bandit is located outside of Adelaide's CBD below a new cinema complex, which was built in a 'new-art-deco' style. Sans-Arc Studio took this design intent and gave the space a slightly Italian, timber, art deco spin.
While the cinema provides a steady stream of customers, the venue needed to cater to different groups, at all periods of time: a couple drinking at the bar, a few mates for a pizza and a beer before a movie or a family filling a booth for a long dinner, explains Matiya Marovich, director of Sans-Arc Studio.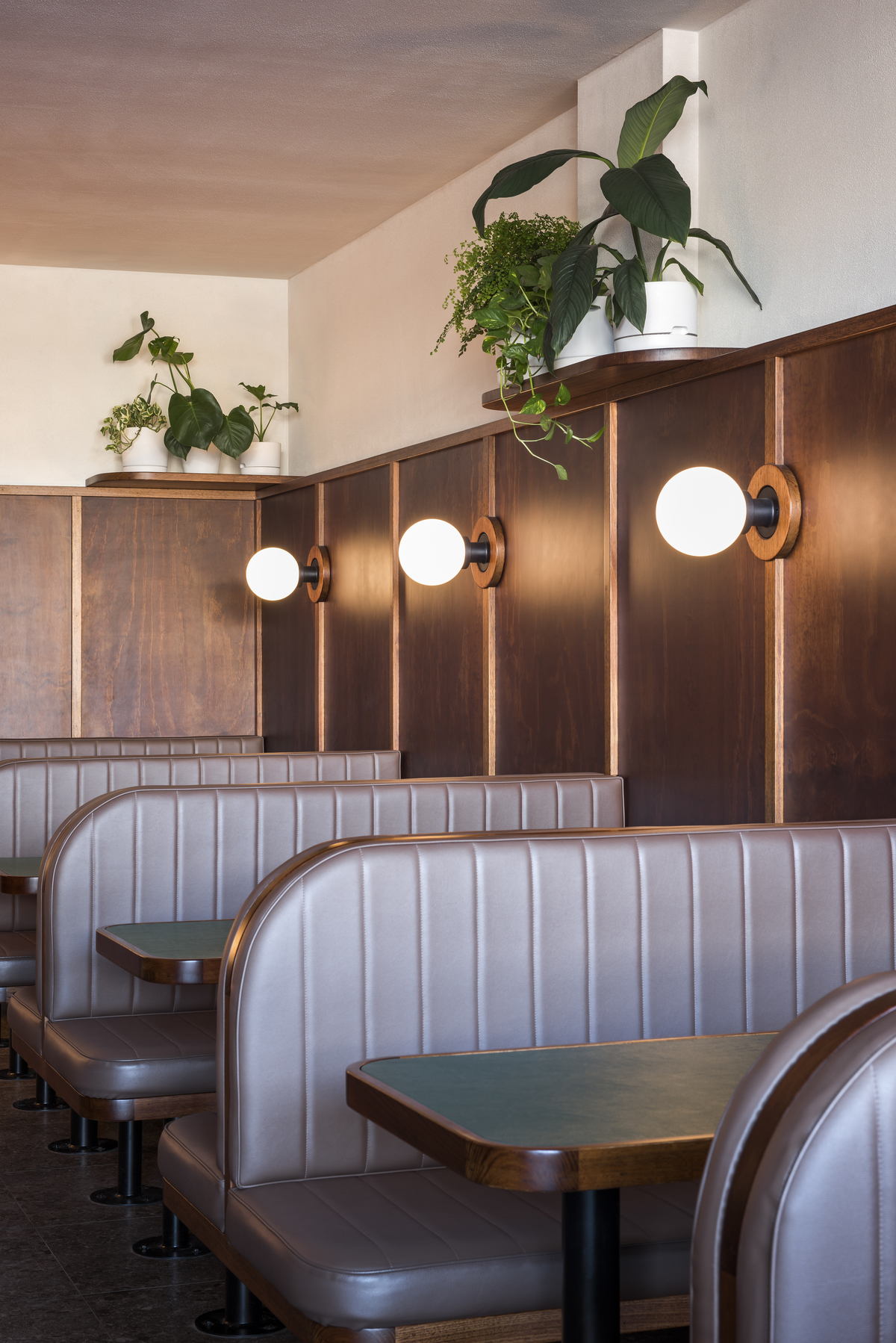 "As a neighbourhood bar and a casual eatery, there was an opportunity to create a welcoming venue that is broadly appealing, yet quirky and fun," he says. "With pubs and cafes dominating suburban Adelaide's hospitality landscape, Anchovy Bandit sits in stark contrast.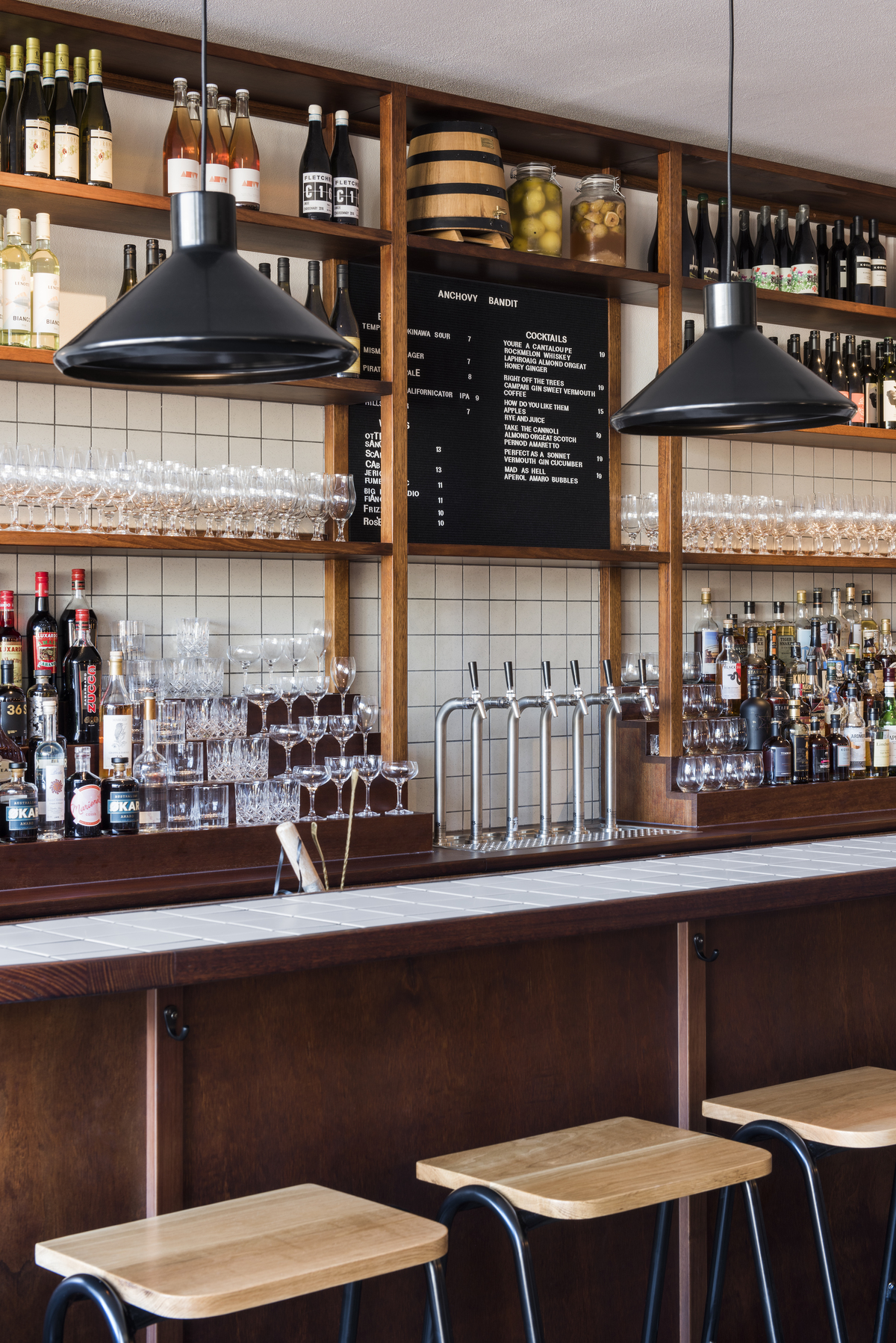 "The skinny footprint provides an opportunity for a long timber bar, which is a central object in the space. This communicates the venue's identity as a bar with food, not a restaurant, central to Anchovy Bandit's appeal to the area."
Opposite the bar, a series of intimate booths and a banquette in the front window provide casual, flexible seating, in a nod to no-fuss, hole in the wall bars and suburban pizza joints. The balance of operating throughout the day and night is found by contrasting a subtle white rendered wall against dark, rich timber panelling.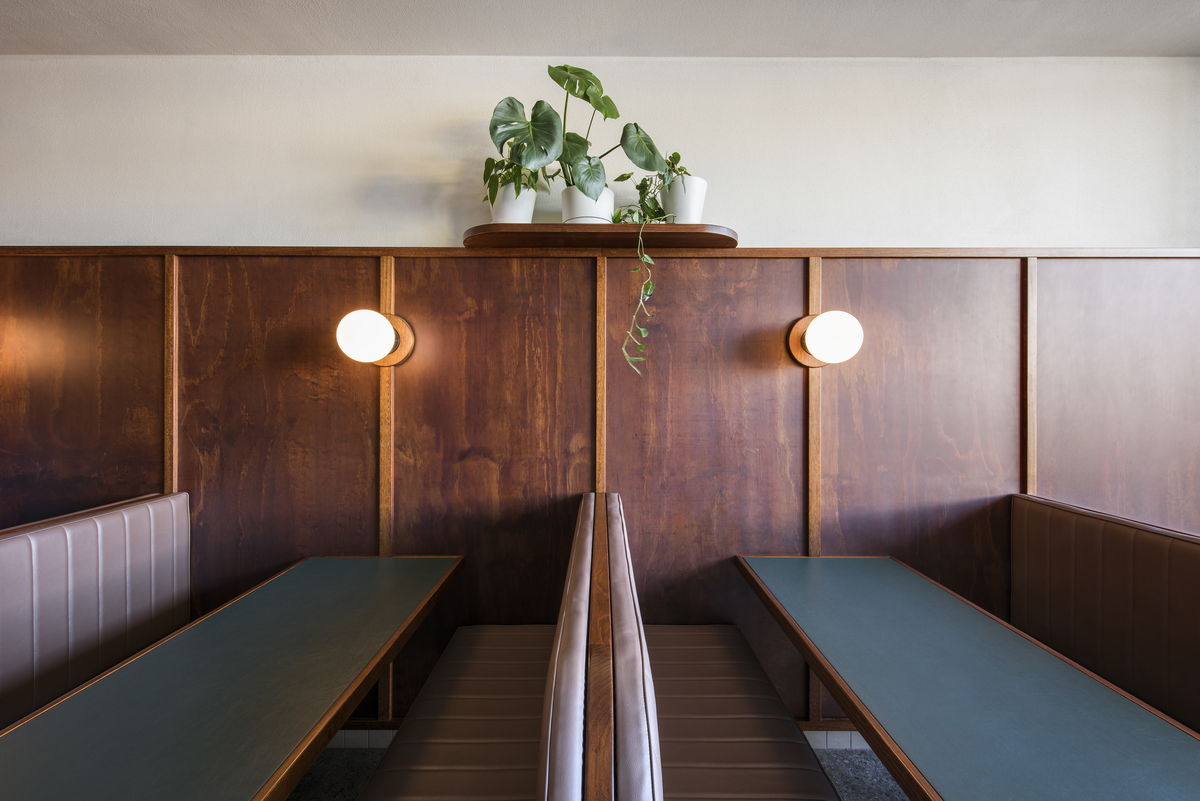 The bar and kitchen are separate, with a window through to the wash-up, meaning these spaces are serviced separately, via a singular access point to the front of house.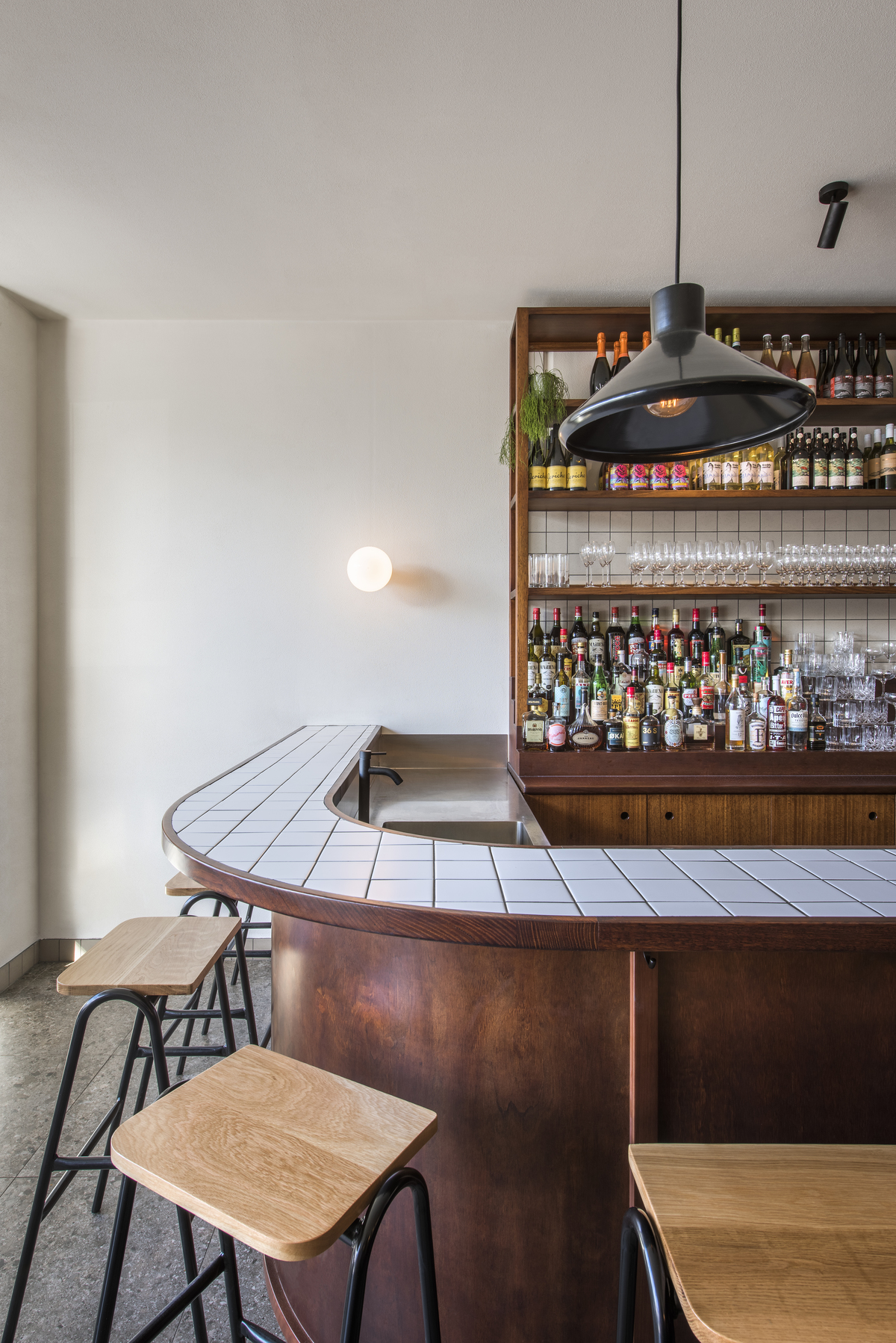 "Anchovy Bandit acknowledges its material and archetypal references and uses these familiar materials and formats to create a warm, human-focused space where everyone is welcome," adds Marovich. "Good design should not be reserved for the high-end – a local, neighbourhood pizza spot that is 'kind-of-fun-and-different' is an example of this idea."
Photography by David Sievers.