Adding space and amenity to a single-fronted victorian on small block with heritage guidelines, presented a number of challenges for Dan Webster Architecture.
To stay within council confines, Dan Webster says he started with the basic form of the addition to ensure there was no shadowing to the southern neighbour.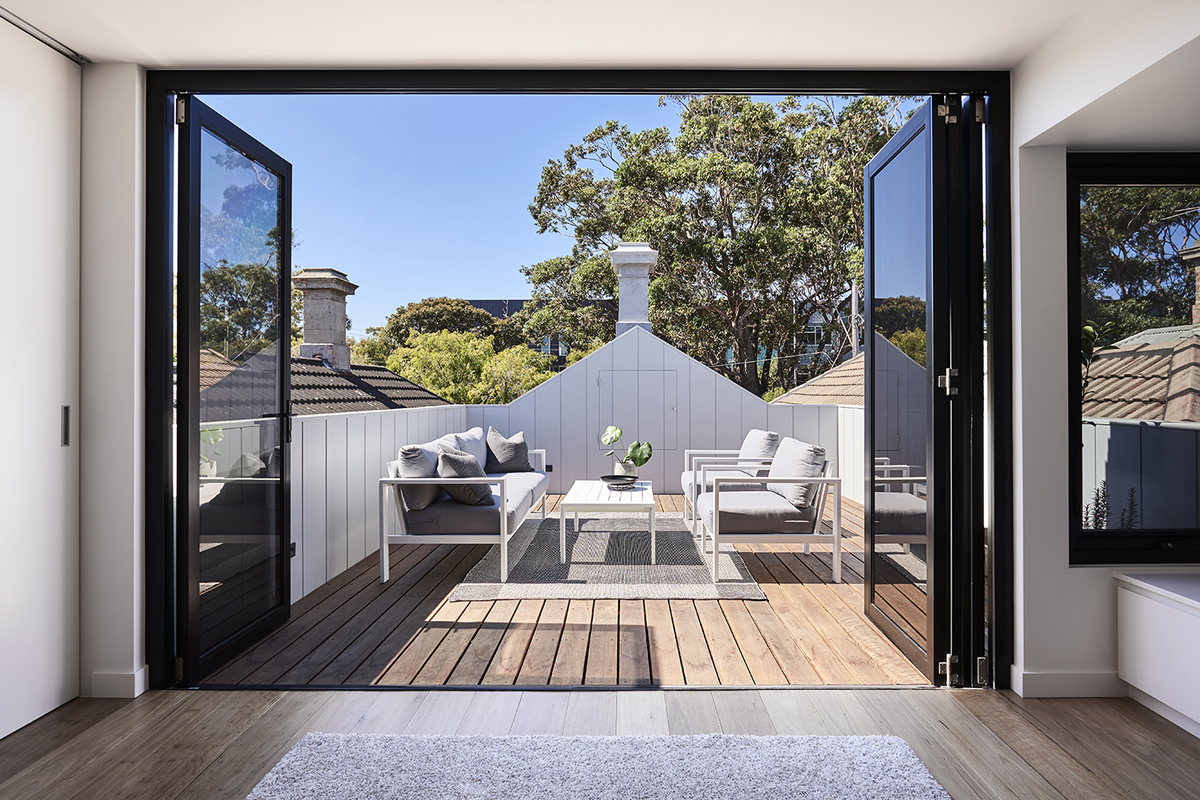 "Being in an area where all the properties have heritage overlays, the addition needed to adhere to the heritage guidelines, ensuring that the addition did not come too far forward, and feel disproportionate to the original home," he says.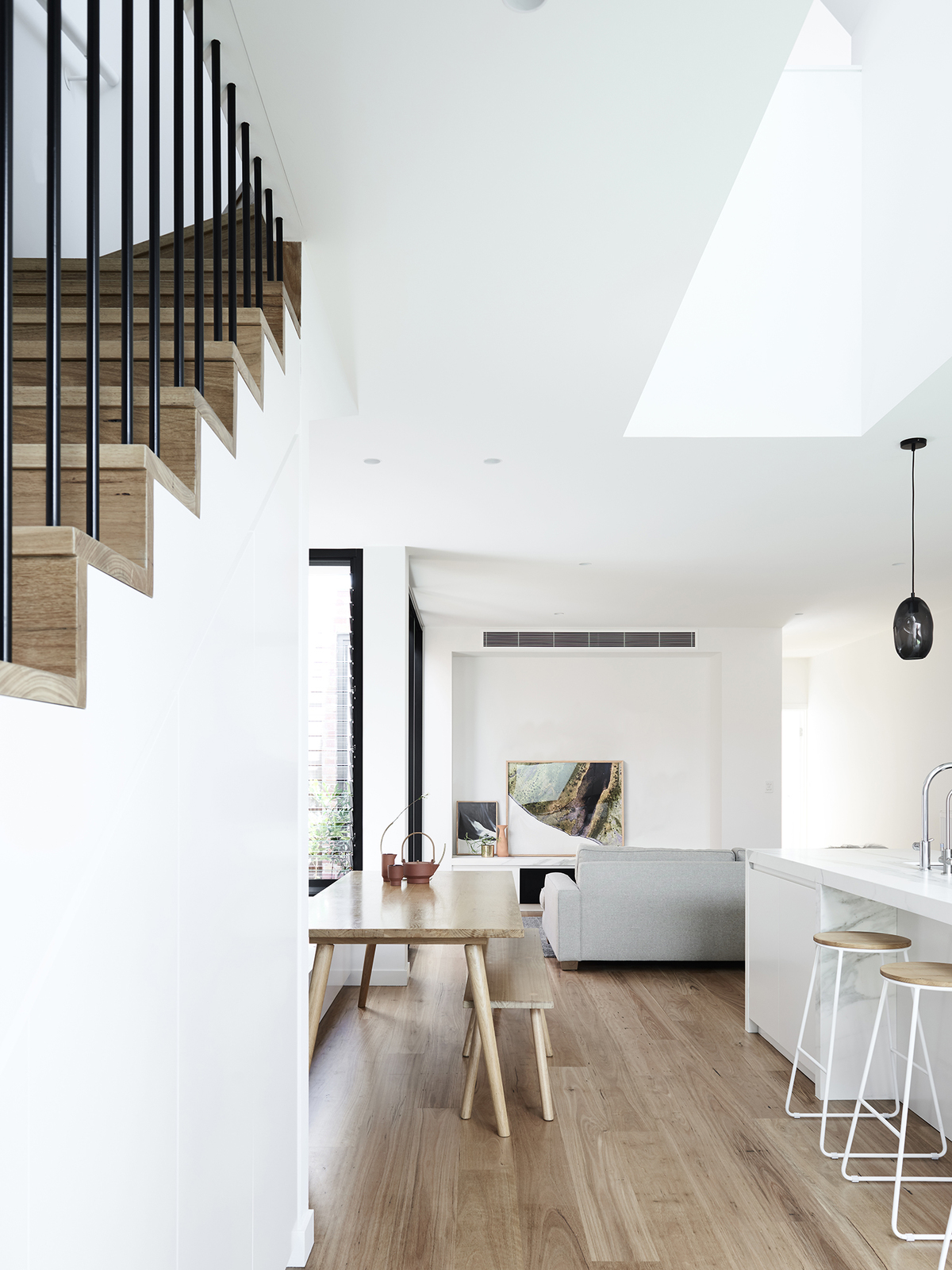 "With the narrowness of the block, and short length from front to the rear lane way, we wanted to maximise the amount of functional space, whilst maintaining useable and aesthetically pleasing outdoor space.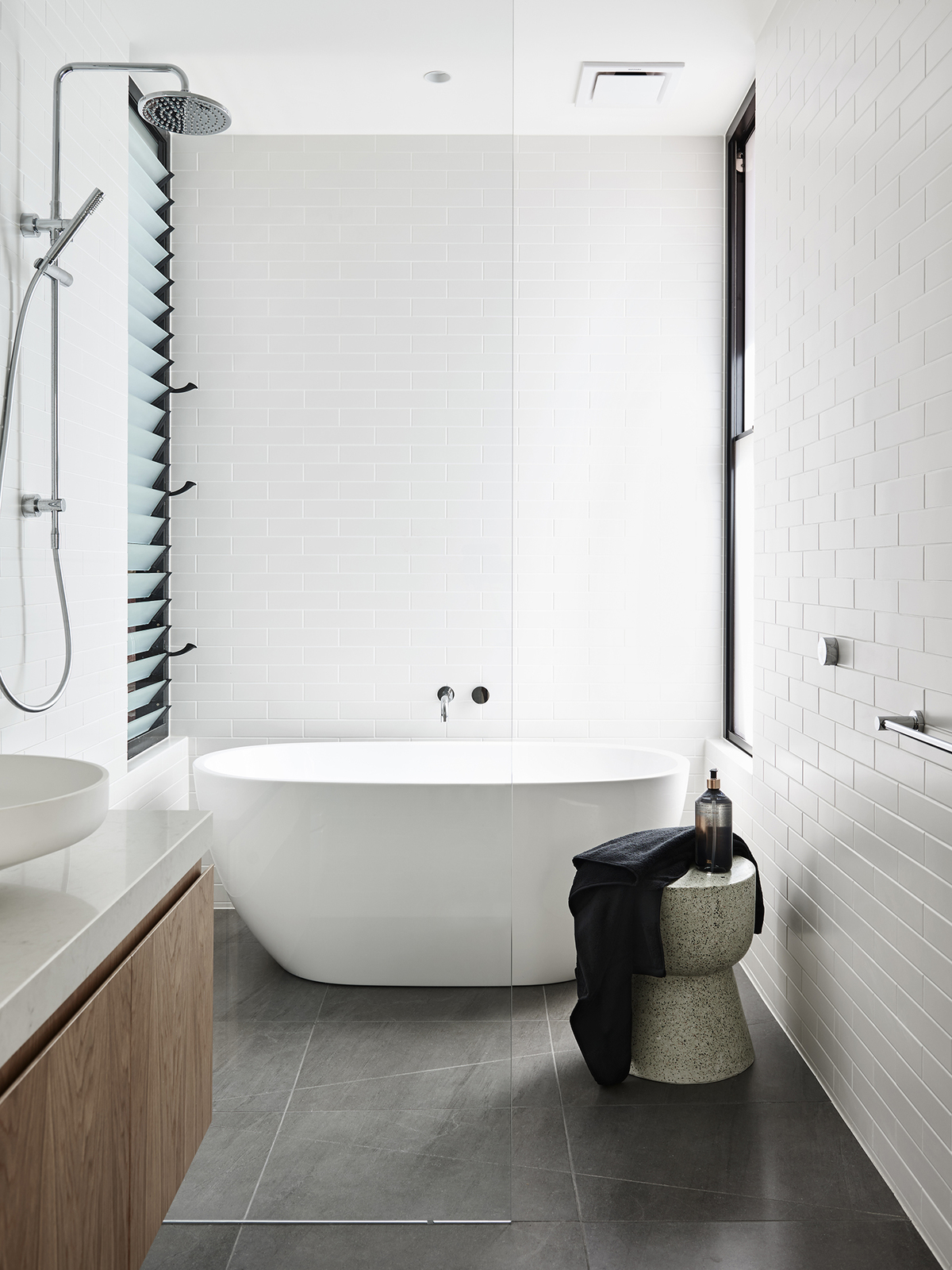 "The original two bedrooms were maintained and restored, with a new shared bathroom, kitchen, dining, living, and a study to the rear. A central courtyard was achieved to give northern light penetration into the living space, and create cross ventilation through the main living space.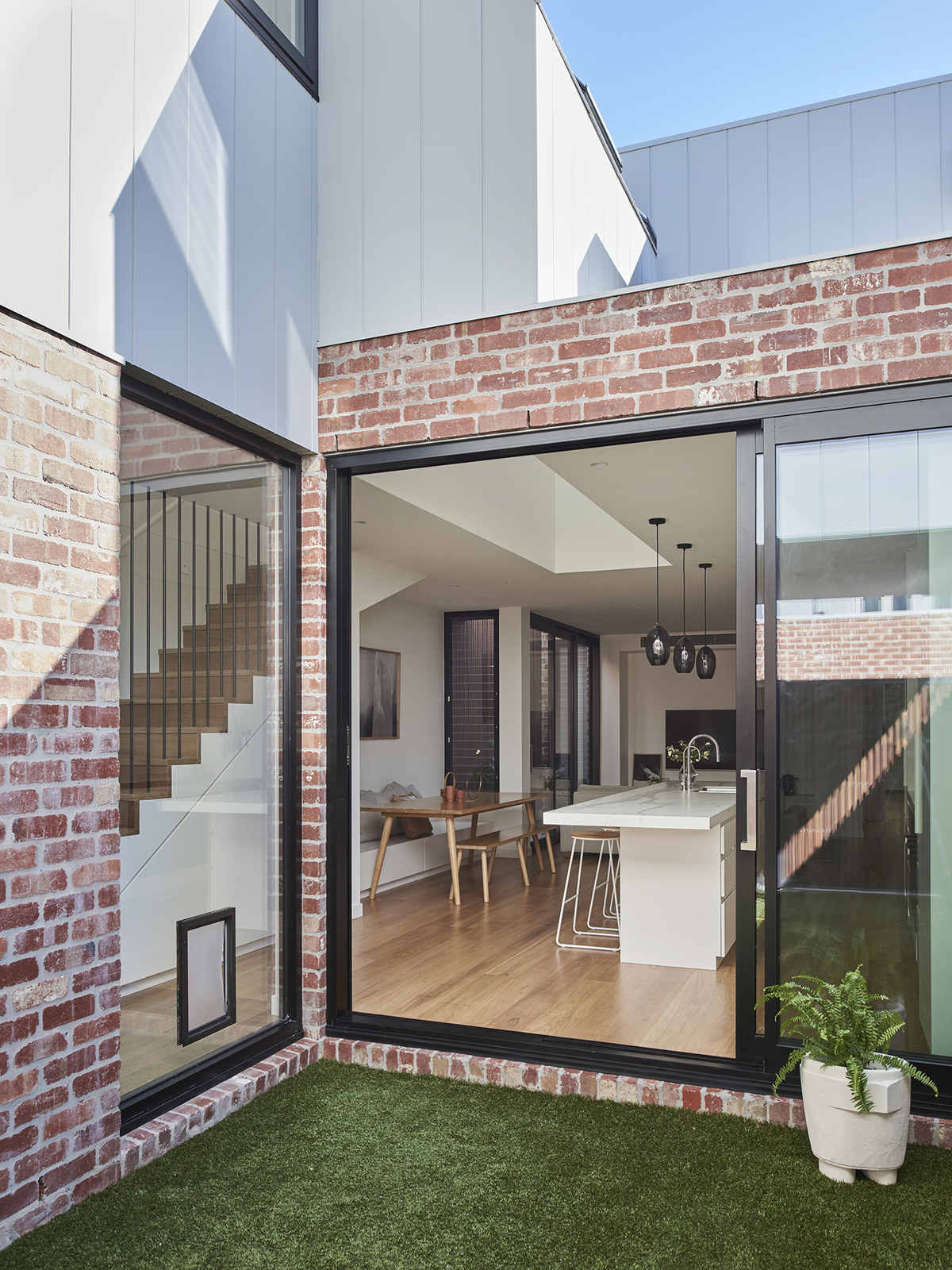 "To the rear, the car space is partially underneath the first floor above, maximising the first floor footprint, and providing a well-sized ground floor outdoor space adjacent to the kitchen.
"To the first floor there is a master bedroom and ensuite, with a separate powder room and rumpus room. The rumpus room opens out towards the front of the home, where a large terrace has been achieved to again maximise the amount of outdoor space, given the limited block size. Opening the rumpus room out to the front means that the deck area is underneath the heritage sightline, and will never be built out, and will always maintain its northern light, and view out towards Albert Park College.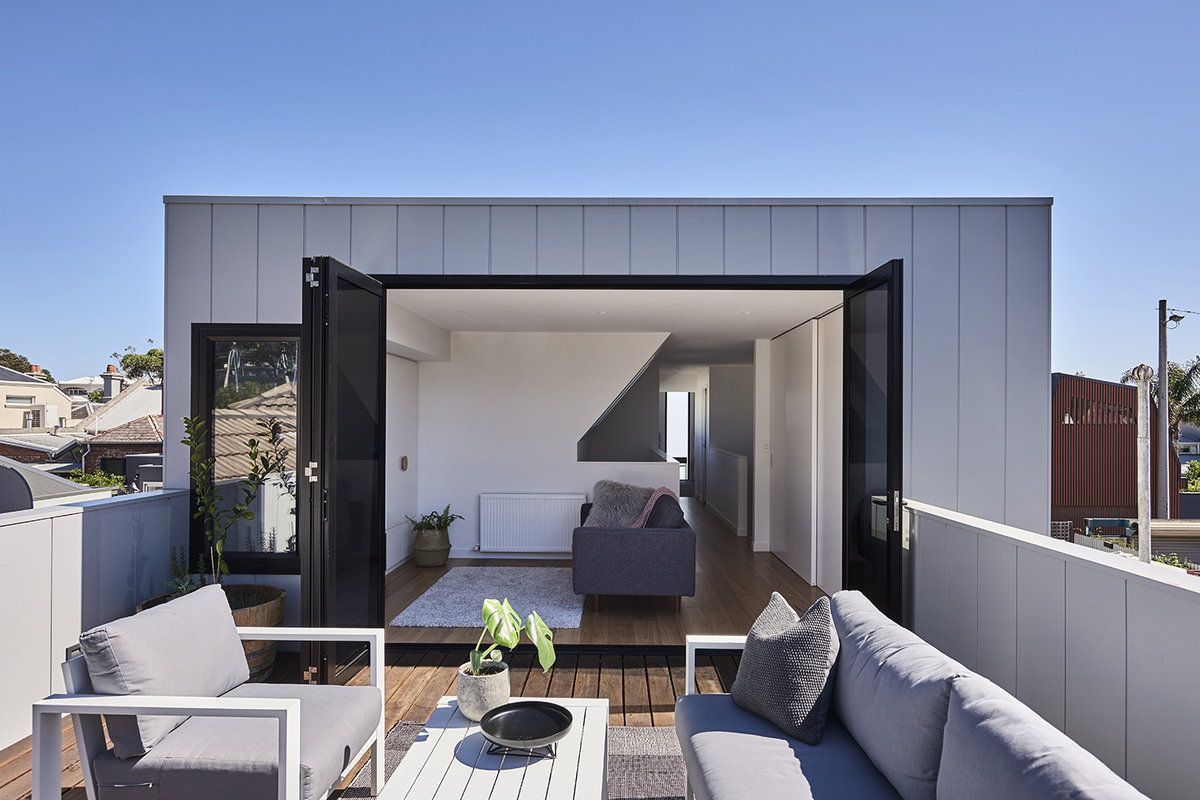 Architect: Dan Webster Architecture
Photography: Eve Wilson