Conrad Architects has opened the doors to its new office premises in the Melbourne suburb of Cremorne, reimagining a raw commercial building as a creative workspace that reflects the practice's considered methodology and its director's reverence for fine art.
With architect becoming client, the project provided an opportunity to realise an uncompromised vision. Embracing the challenge of working with the existing industrial bones, the space has been transformed into an inspiring studio, punctuated by a curation of art and iconic design.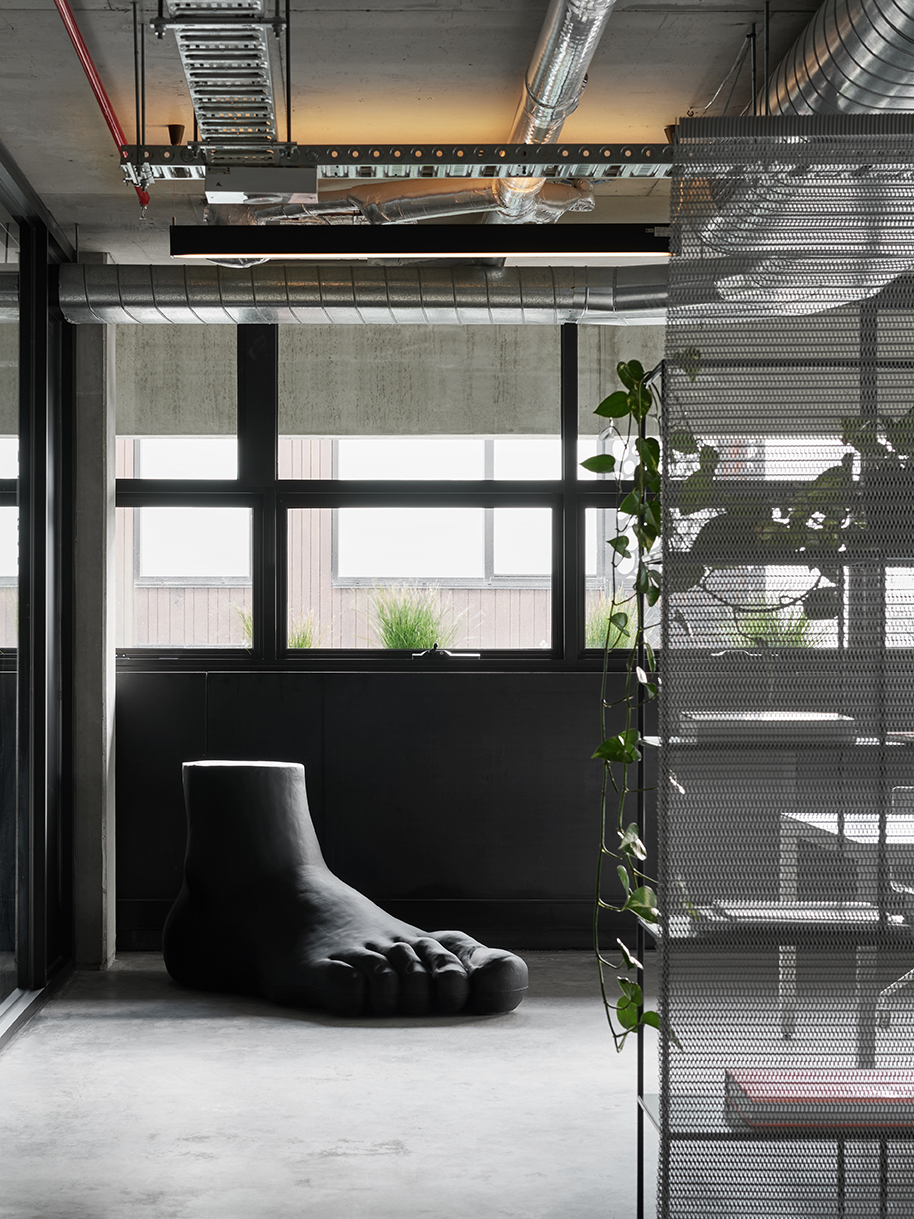 Restrained materiality and a monochromatic palette seamlessly integrate rarefied furniture pieces, such as the Edra Favella Chair and B&B Italia Up 7 Foot; epitomising the studio's deep respect for design tradition. Director Paul Conrad's own fine art photography recurs throughout the space, creating an emotive, reflective journey.
The office's practical working requirements exude understated quality, from the Arper Catifa desk chairs to custom meeting tables; porcelain-topped to resist scratching from material samples.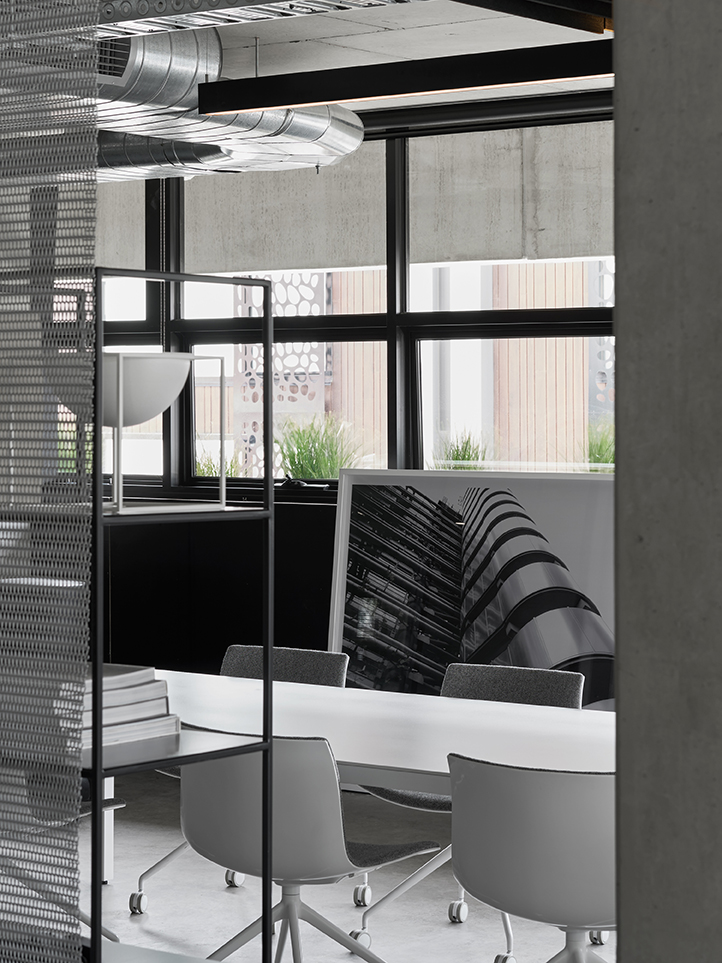 Wire mesh and natural oak placed between modular concrete pillars provide necessary zoning, while a boardroom is enclosed in expansive glazing. These insertions maintain a sense of openness while shifting the space from private to light-filled.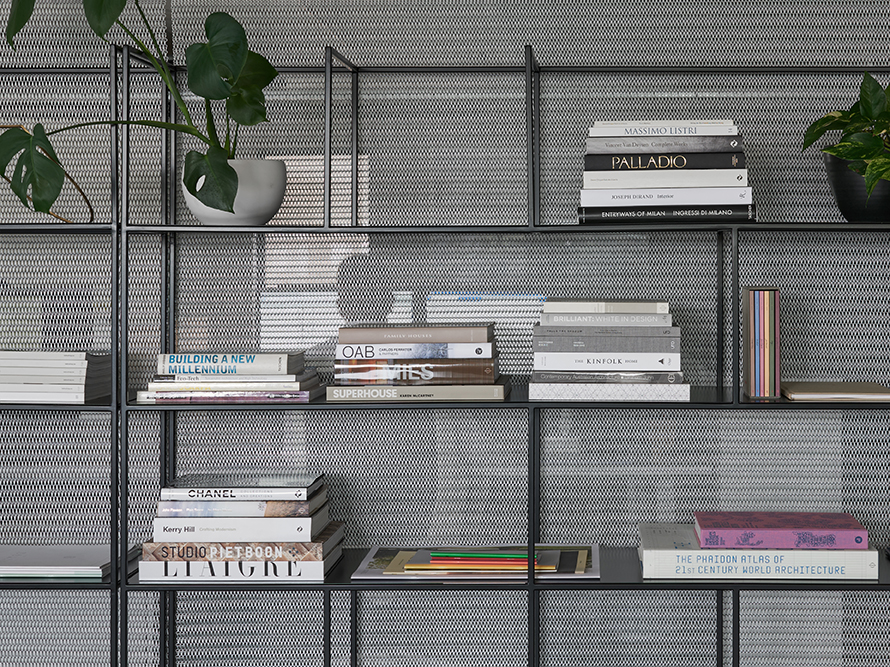 The outcome reflects a perfectly measured tension between the tactile, industrial character of the building's shell and the refined, contemporary vision that defines Conrad Architects and its signature approach to design.
Photography by Dan Hocking