Architects have designed these five houses for themselves, applying their exacting design standards to their own home sweet homes, whether that be a converted warehouse in Melbourne or a weatherboard cottage from the 1920s.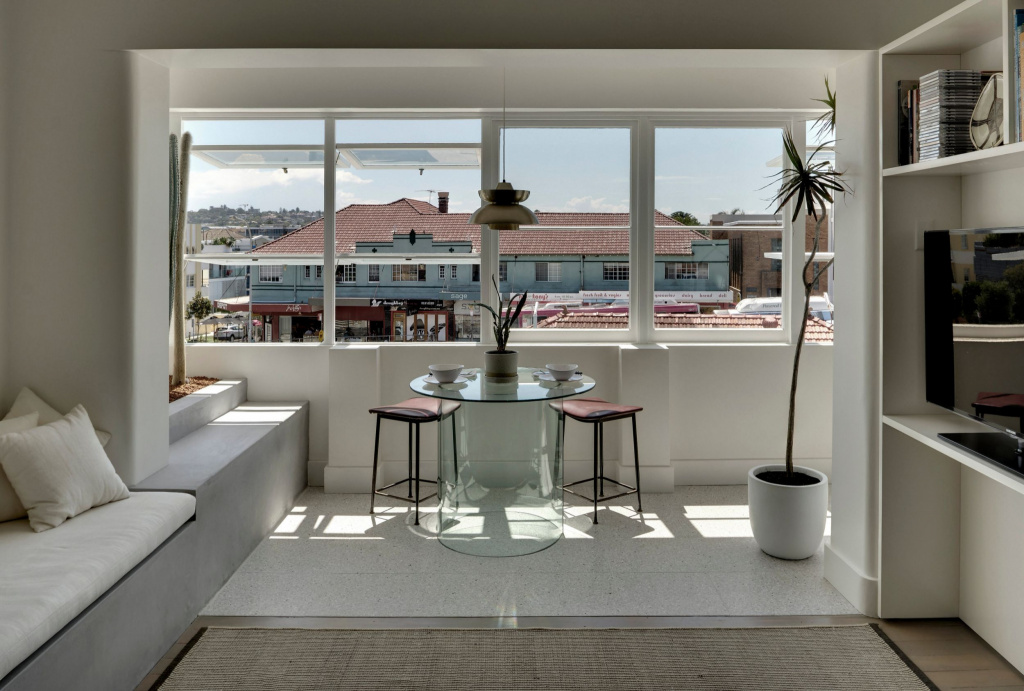 Bondi Beach apartment by Adele McNab
Caught up in a Miami Vice fantasy, Adele McNab couldn't resist this apartment, stripping the space back to its bones and enlisting her partner and father to help her restore its original Art Deco features.
The Sydney architect then incorporated the use of contemporary materials and colours to bring out the curves and drag the apartment into 2020.
Read more about McNab's home >
Melbourne inner-city warehouse by Dan Cox
The irrepressibly sunny new principal at Hassell gives us a peek into his fabulous light-filled interior designed for work and play with its enviable collection of sneakers.
Cox shares how he created a home not just for him and his partner, but also his friends, saying: "We are not a shoes-off household, unless you are dancing on the coffee table (and that would be for safety more than anything else)".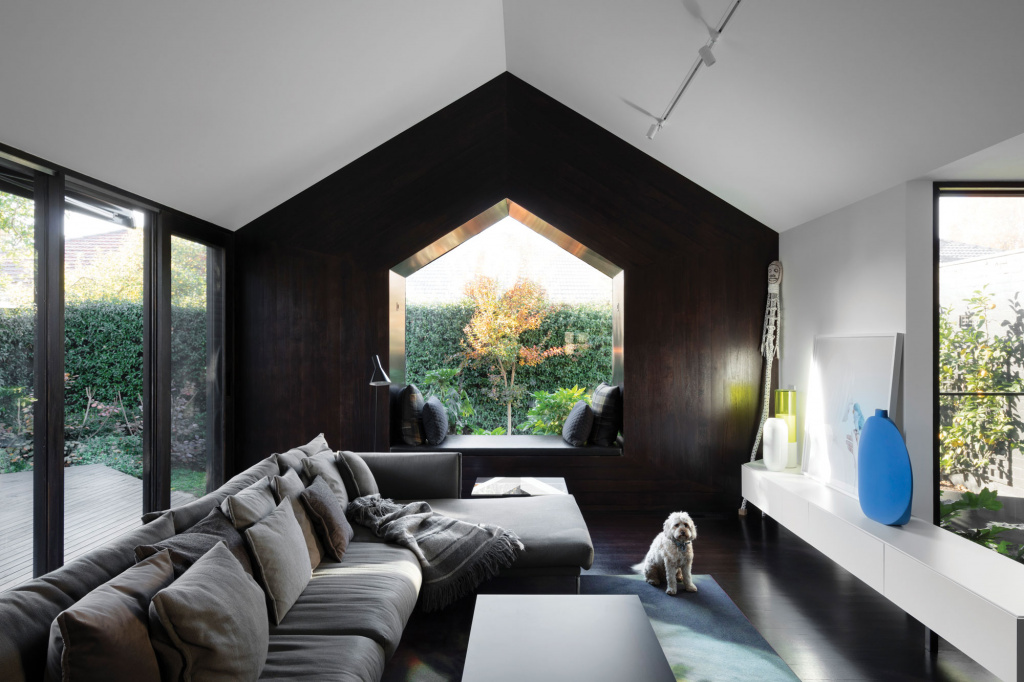 Melbourne period home by Fiona Dunin
We step inside the beautiful and eclectic home of FMD Architects director Fiona Dunin and takes the opportunity to admire the perfect architectural and decorative marriage between old and new.
Restoring the beautiful interior timberwork and leadlighting, Dunin added a rich moody palette of dark timbers, truffle coloured walls, natural stone and mirror that delightfully complements and reflects the original period detailing and warmth.
Read more about Dunin's home >
1920s weatherboard cottage by Jeff Copolov and Kendra Pinkus
Having worked together at Bates Smart for 23 years, design duo Jeff Copolov and Kendra Pinkus designed this beach house as a place for them to come together and relax in beautiful surroundings.
The original weatherboard cottage dates from the 1920s, but extensive renovations in the late 1950s give it its classic mid-century modern beach house character with timber wall panelling and original spun brass wall lights.
Read more about Copolov and Pinkus' home >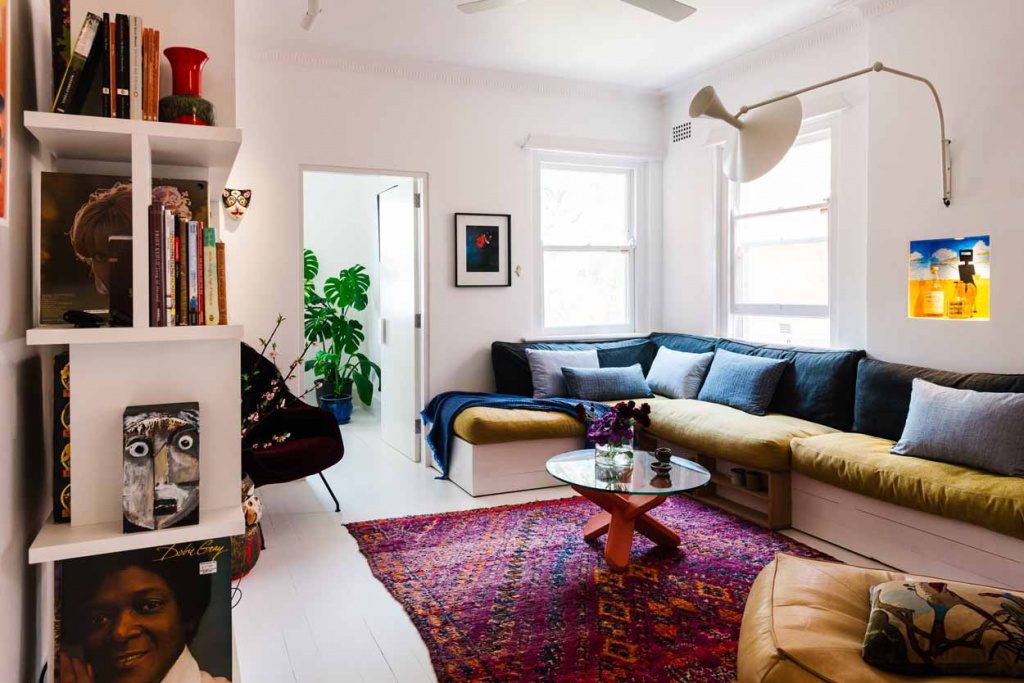 Sydney beachside apartment with Yasmine Ghoniem
The namesake and director of YSG, Yasmine Ghoniem is a formidable young interior designer with a boundary pushing and bespoke style.
She designed this beachside apartment as a space to age gracefully and develop a deeper character over time with colourful pops of colour and plenty of cherished heirlooms and knick knacks.
Read more about Ghoniem's home >
Photography: Dianna Snape unless otherwise specified.