Caught up in a Miami Vice fantasy, Adele McNab couldn't resist this apartment in Bondi Beach, stripping the space back to its bones and enlisting her partner and father to help her restore its original Art Deco features.
We catch up with the principal of Adele McNab Architects and 2019 IDEA Emerging Designer of the Year to chat about her Bondi apartment, which also happened to be her very first interior design job.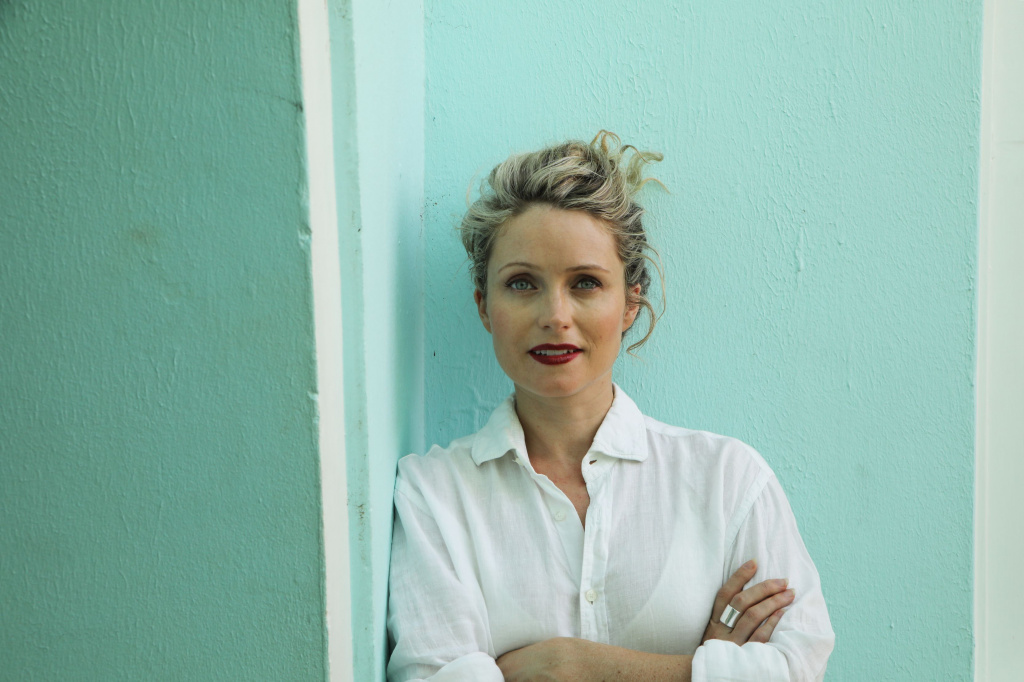 ADR: How long have you lived here and what drew you to the property?
Adele McNab: Before living here, I would travel up to the northern end of Bondi Beach most weekends and be immediately captivated by the bright blue colour and Art Deco curves of this building. For me, the vibe was synonymous with Miami Vice. It was iconic. When we finally got the chance to live here, I didn't hesitate. Through the 90-degree safari windows, the north-westerly orientation provided us with a cool ocean breeze and endless sunsets.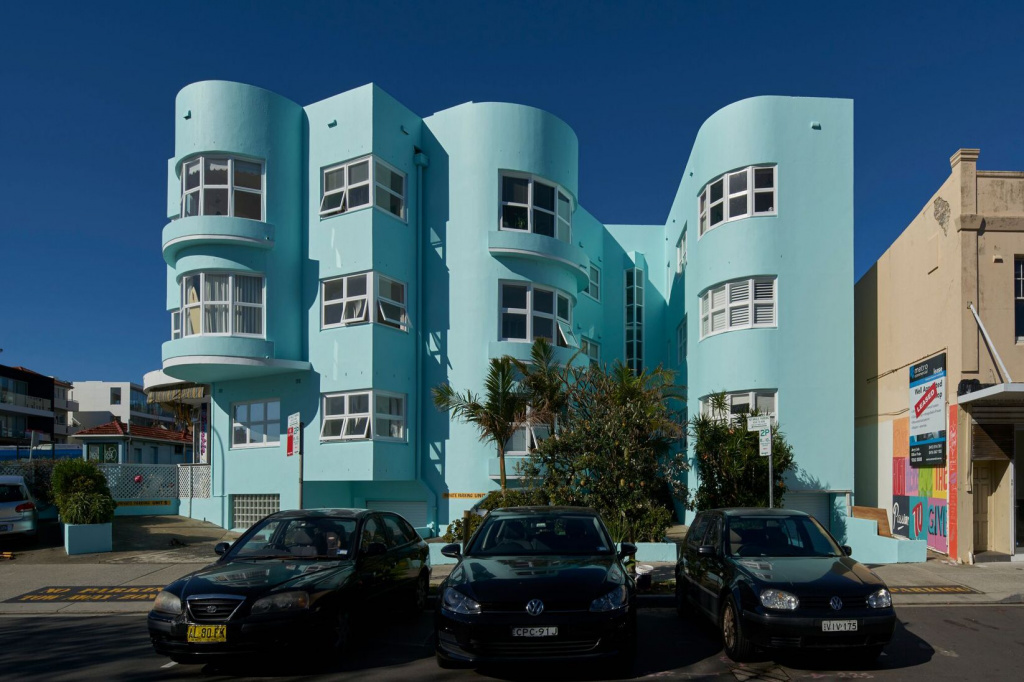 What was the thinking behind the design?
AM: The apartment had been rented out for years prior to us moving in and the previous owner had done a basic 'renter proof' renovation. Essentially, they painted and tiled over every possible surface, but it was obvious upon a quick inspection that some of the original Deco features could be restored.
With shops below and the ever-bustling flow of people coming to and from the beach, I wanted the apartment to feel like a sanctuary, somewhere comfortable where my partner and I could unwind. A feeling of calm. It was also important to pay homage to the original Art Deco design. To do this, I incorporated the use of contemporary materials and colours to bring out the curves and remind us we are living in 2020, not the 1930s. The sculpted concrete sofa and curved bookshelf were two centrepieces that helped ground my vision.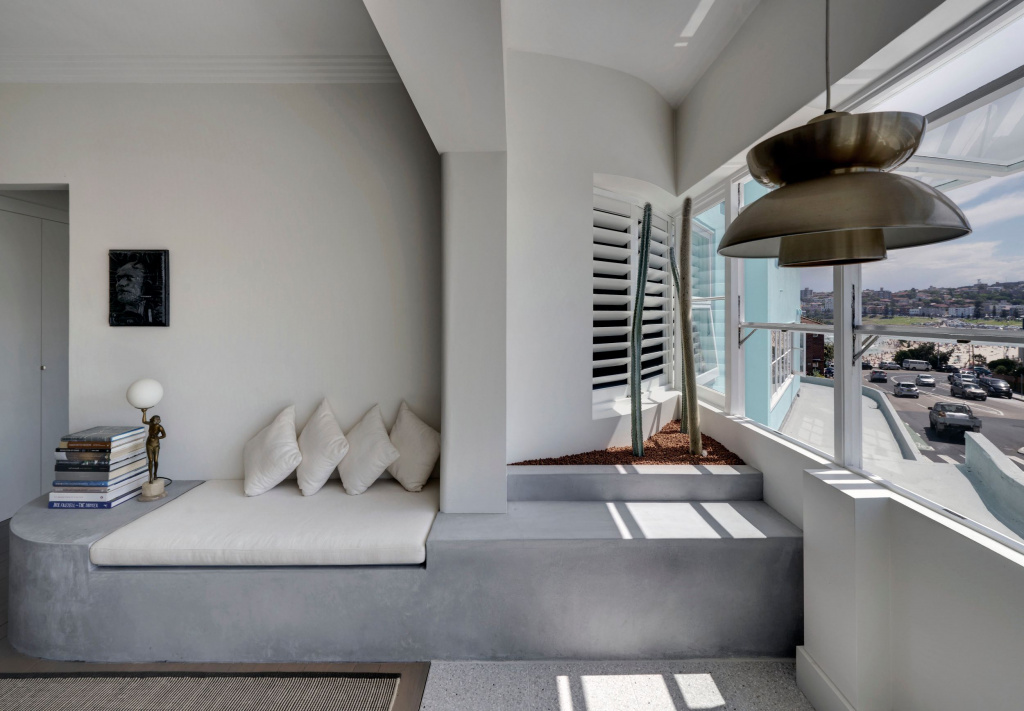 Tell us about the materials you used.
AM: I was conscious to not overthink the materials for this project as the discovery of hidden gems during demolition could change the design direction at any point. In this case, I used a simple palette drawing inspiration from the surrounding nature – sand, rock formations, the movement of the waves. After removing the tiles, we painstakingly restored the original kauri pine floorboards. Bagged cement and Corian, which were paired with aged brass and fresh linen. It was about seamlessly combining old and new.
You and your partner did a lot of DIY on the property. Can you tell us more about that?
AM: Our limited budget meant we undertook a lot of the work ourselves. It was also hard to gain the interest of contractors to work on such a small job in busy Bondi Beach. Although it was challenging and led to some testing moments, we had a lot of fun experimenting and working with different materials. It was interesting to see how far we could push them. Sculpting the in-built sofa was my highlight. We reused the original curved bricks from the demolition, which we were told were hard to come by, to form the new curve of the sofa. We then mirrored this curve on the opposing bookshelf. After doing half of the build, we continued the brickwork across the other half of the room to form the planter. My father was a panel beater so he would often help us plaster the curves as if he were repairing a car ding.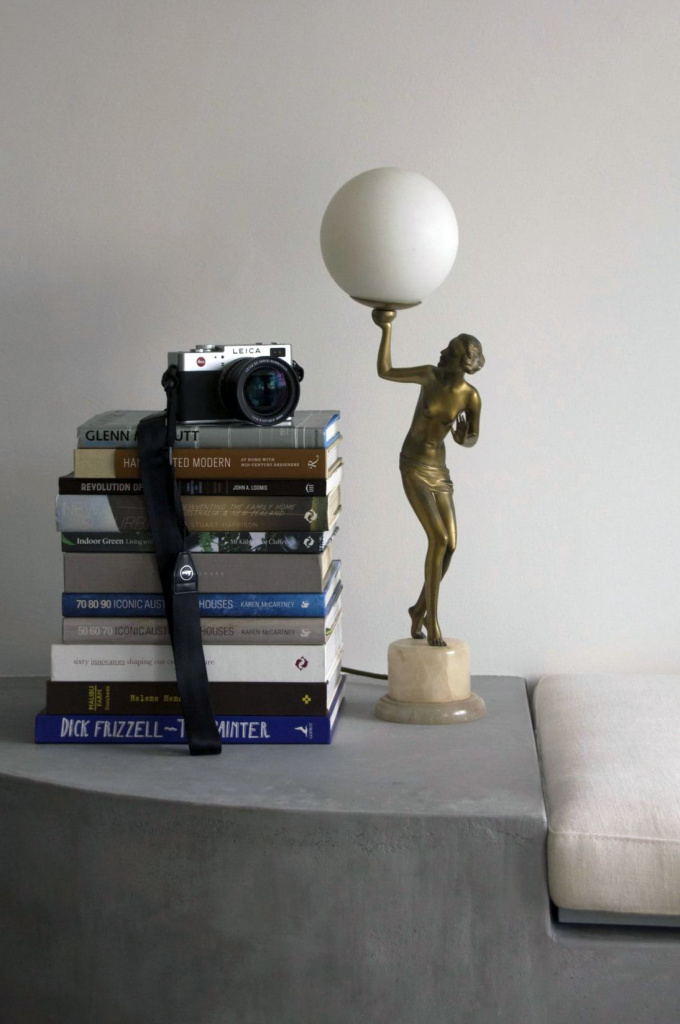 Are you a good client?
AM: That's a difficult one to answer! I would hope my partner thinks so!
Which is your favourite room and what makes it special?
AM: Definitely our bedroom. I love how the curved wall extends back toward the bed encapsulating the space. I chose a deep teal paint finish with a matching bed linen to form a moody, couple's retreat. The space is only lit by the soft glow of a wall and side lamps. In a way, this forces calmness. Although it's sometimes hard to get up in the morning!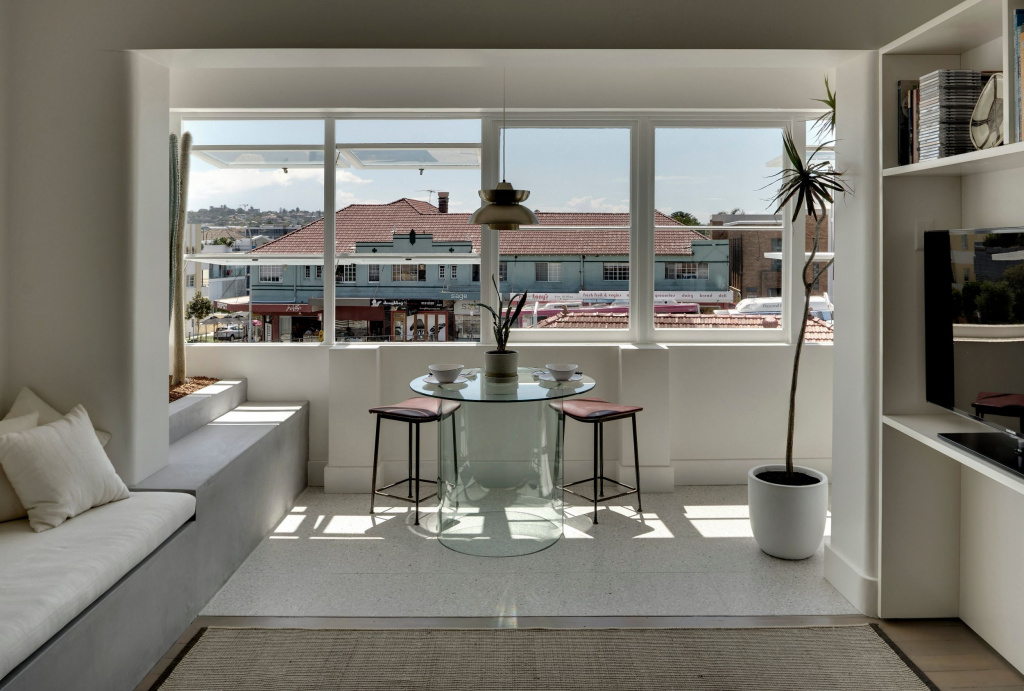 Which is your favourite piece of furniture?
AM: The Kone chair by Australian designer Roger McLay is my all-time favourite piece. After WWII, materials were limited, but this drove innovation. The chair was sculpted from a single sheet of laminated plywood. It was shaped into a cone with the help of a glue commonly used by the Air Force at the time. The fineness of the frame makes it appear fragile but, in reality, it's super comfortable and robust.
Did being in the design industry make it difficult to settle on a design for your own home?
AM: I experimented with quite a few concepts before narrowing down the final design! Having such an iconic character building as the base made my job easy. I tried my hardest not to apply all the ideas I'd formulated in my head over the years, so as to keep the overall design targeted rather than scattered. Simplicity is difficult to achieve, particularly when you're faced with a raft of new and exciting materials and finishes every day.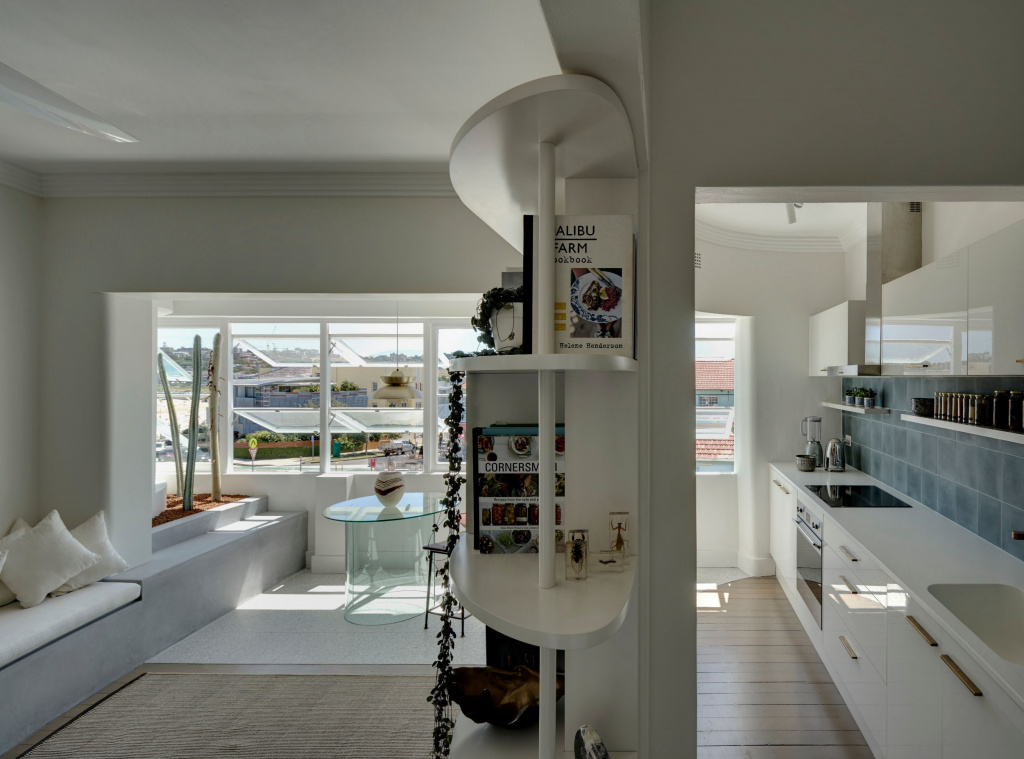 Are there any works of art or furniture that you change frequently?
AM: We have gathered a few key pieces of objects, art and furniture that we rotate around the house and workplace. Some specific artists I'm particularly fond of include Australians Todd McMillan and more recently John Spiteri. Spending a little more time or money sourcing quality second hand or new pieces has been a conscious decision, so we can continually build up a collection and enjoy them over the years to come.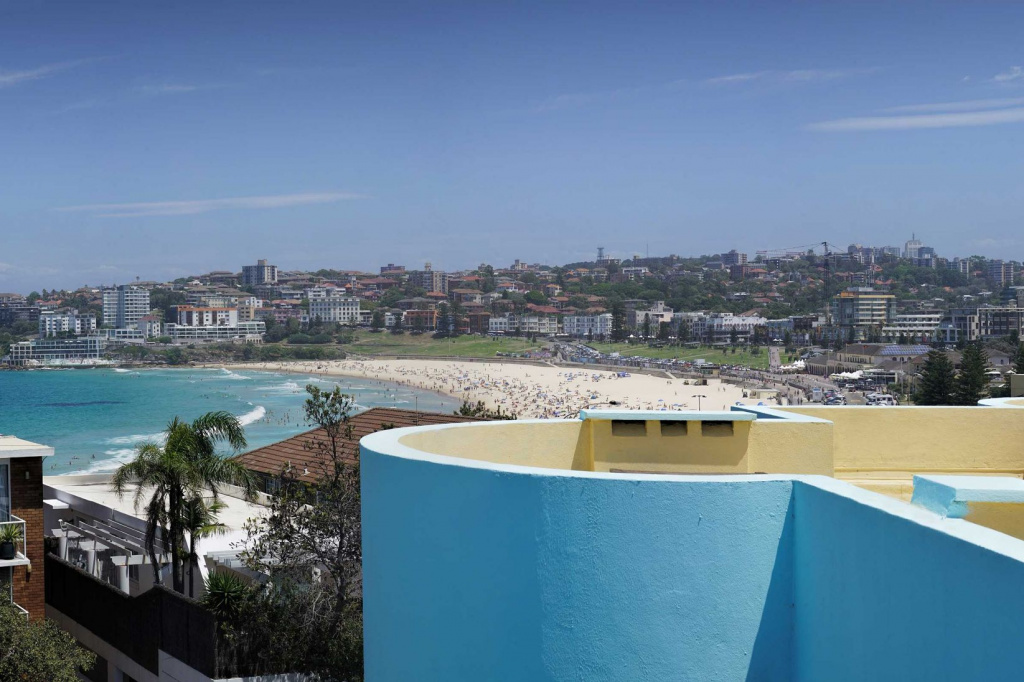 What is your favourite thing to do in the space when you're not working?
AM: Swinging open all the windows on a balmy afternoon and enjoying the sunshine and beach breeze drifting in. A drink or two and a great book to read is simply bliss.
We also recently dropped by the private domain of Carr director of interior design Dan Cox and partner Jamie McGibbon – an inner-city Melbourne warehouse world and fabulous light-filled interior for work and play.
Photography Michael Nicholson and Tony St Leger.