Global software giant Atlassian has unveiled plans for a hybrid timber tower in Sydney, designed by New York architects SHoP with BVN
The 40-storey building will become the centrepiece of the state government-planned tech hub, which will eventually span from Central to near Redfern station. The existing Heritage Parcel Shed will also be incorporated into the development.
Tipped to be completed in 2025, the 180-metre tall building is set to become the world's tallest timber tower, taking the title from the 85.4-metre high tower Mjøstårnet in Brumunddal, Norway.
A mixed-use building – containing apartments, the Wood Hotel, swimming pool, office space and a restaurant – it was designed by Voll Arkitekter completed in 2019.
Renderings unveiled on Wednesday show Mass Timber Construction (MTC) mass timber and a façade of glass and steel and a series of indoor and outdoor areas including a staggered outdoor garden.
Level 1 communal activities are located at the first of the elevated parks of the tower, providing protected outdoor spaces that will be comfortable all year round.
The current design also incorporates an electricity-generating facade system with self-shade capabilities to reduce direct heat gain internally.
The building will operate on 100 percent renewable energy and includes solar panels in its façade.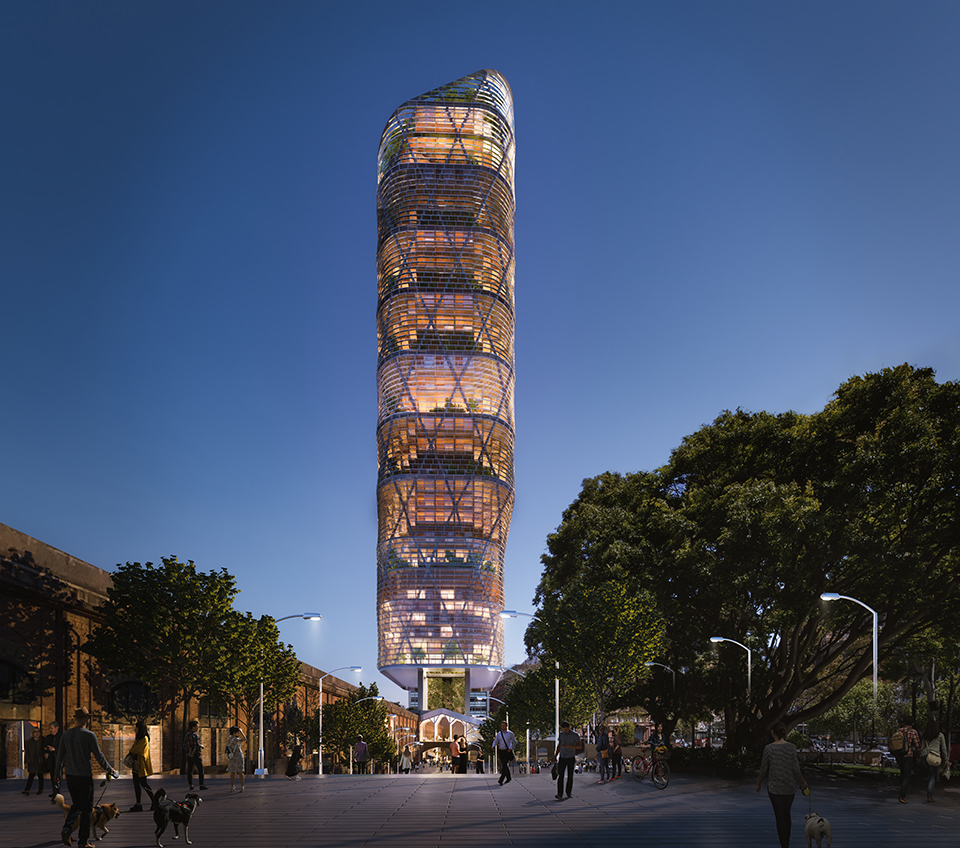 Atlassian's head of global workplace experience, Scott Hazard told the Sydney Morning Herald sustainability was a key focus for the tower, which would be built to last 100 years.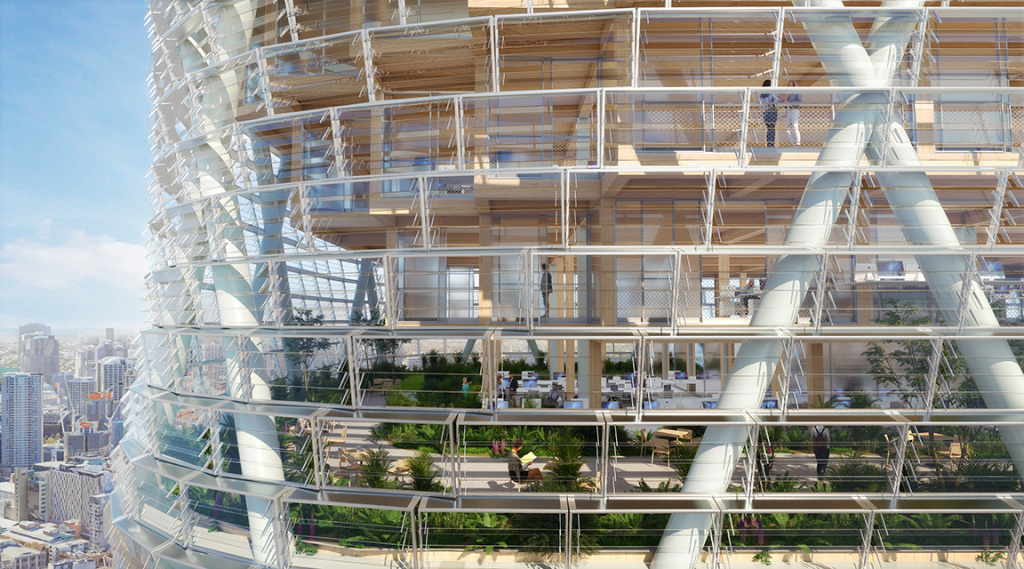 "Cross-laminated timber is an incredibly green material, and it helps us avoid massive amounts of concrete and steel," he said.
Atlassian declined to say how much the tower will cost to build, but a February article in the Financial Review estimated the building at $1 billion, stating it would form a key part of the company's plan of achieving net zero carbon emissions by 2050.
Up to 4000 Atlassian staff will occupy the new tower, with the remaining space rented to other tech or start-up companies. The lower floors will maintain approximately 480 beds of Railway Square YHA accommodation.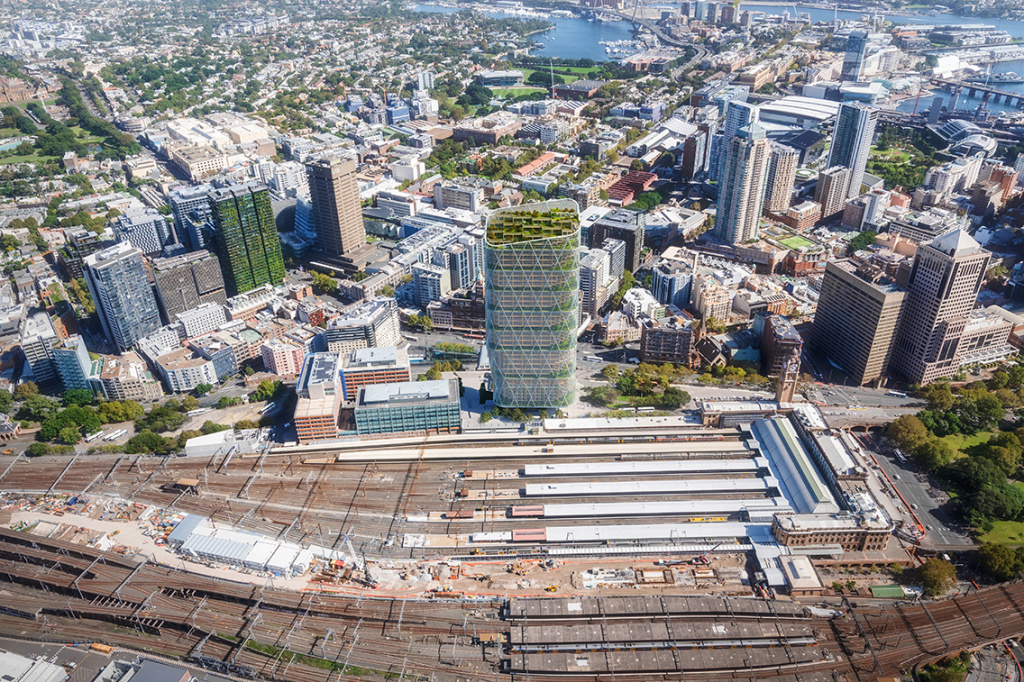 Atlassian was the first anchor tenant to sign up to the tech precinct, which the NSW Government hopes will attract up to 25,000 workers.
It is the first stage of a massive redevelopment of the 24-hectare Central precinct, which extends from the railway station to Eveleigh.
The tech giant will lodge development applications for the 40-storey building within months, and plans for construction to start next year.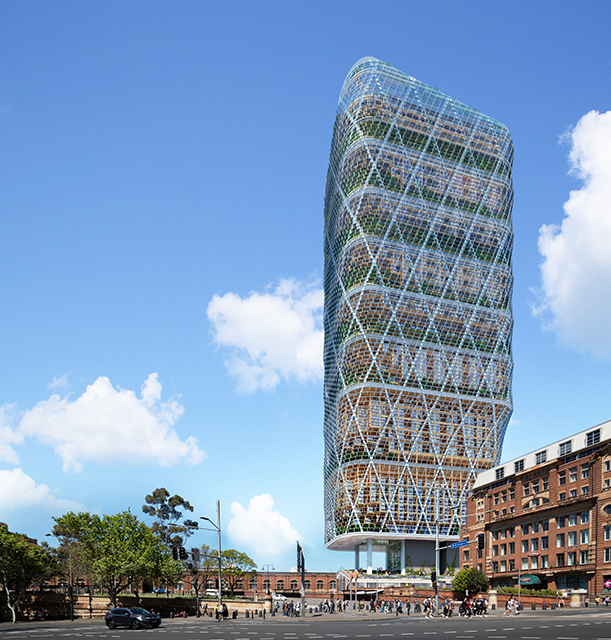 SHoP Architects is an architecture firm in Lower Manhattan, New York City, with projects located on five continents. Led by four principals, the firm provides services to residences, commercial buildings, schools and cultural institutions, as well as large-scale master plans.
The firm joins BVN on the project. The almost 100-year-old BVN has roots in Australia and is recently behind Melbourne Girls Grammar and Our Lady of Assumption Catholic Primary School, which won last year's Sustainability and Institutional awards at IDEA.
Images from Atlassian.