Taking a focus on student health and well-being, BVN has designed the Artemis Centre at Melbourne Girls Grammar School. The new facility brings together a mix of spaces, all coming back to being a physical embodiment of the school's health target.
When discussing the design and program, Matthew Blair, principal at BVN explains that, "The different activity zones interlock like a 3-D Tetris puzzle with walls dissolved into glass so you can see through the building and feel like you are part of a larger community from the security of small spaces."
The new centre includes state of the art facilities, including a 25-metre indoor pool, multi-use indoor sports courts, high energy studio, café, gymnasium, spin fitness studio, consultation rooms, change facilities, classrooms and an administration hub.
The 4500-square metre building is on a tight site wedged in between existing school buildings, a heritage listed chapel, residential neighbours and the adjacent Royal Botanic Gardens. The shape is designed to maximise the amount of usable internal space while allowing for a dramatic external amphitheatre that adds another dimension to the students recreational space.
Throughout the design process, the architect's worked collaboratively with the school and all stakeholders. "It was critical for us as the architect to gain a comprehensive understanding of the school's educational strategy and the important role that this building will serve as part of the school's 21st century learning environments," says Matthew Blair.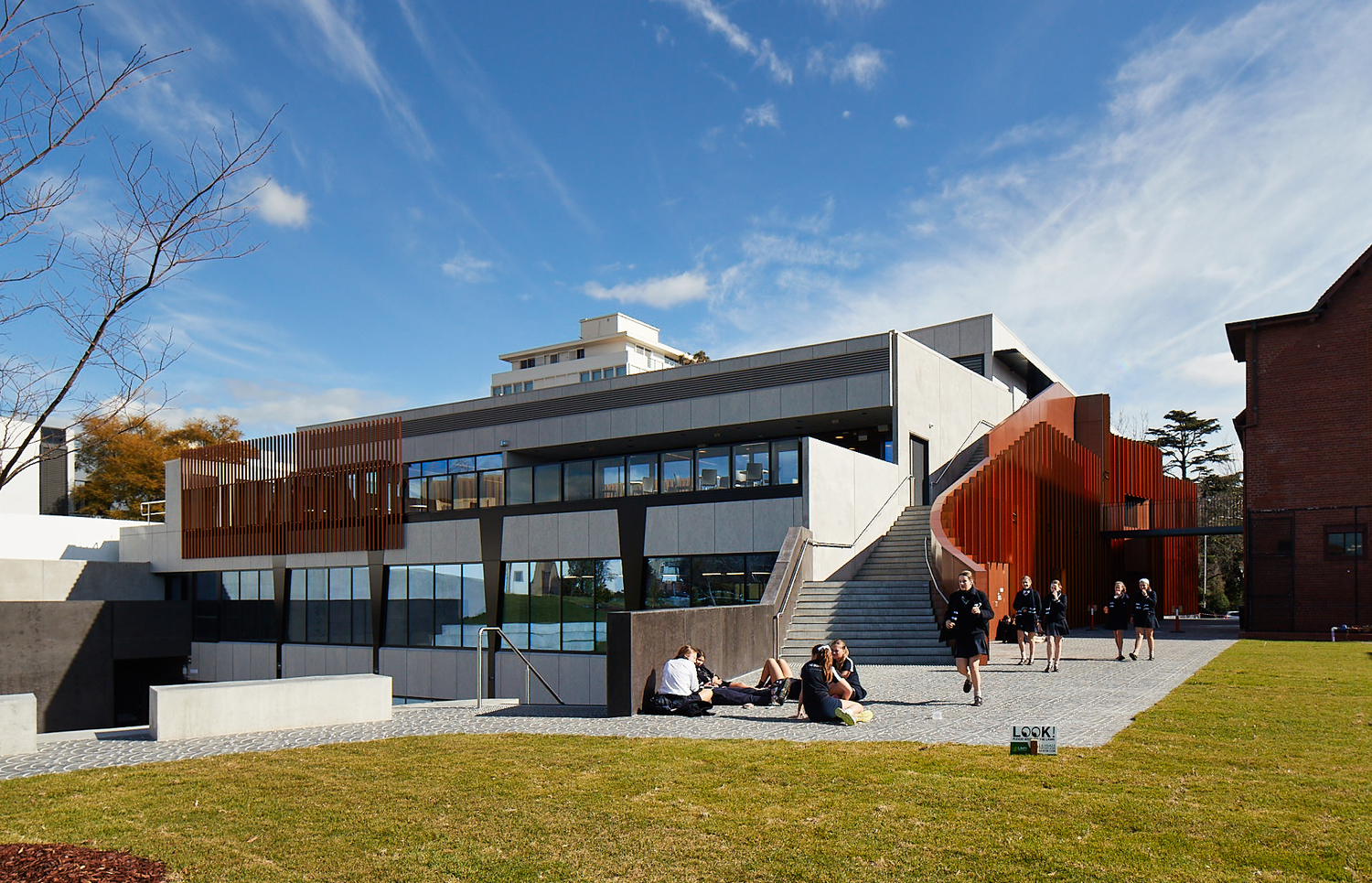 Providing visual and physical connections across all four levels, the centre also has three outdoor terraces the largest being capable of housing the senior school in a tiered seating arrangement with clear views to the indoor swimming pool during competitions.
Along with the amenity for large student groups there are numerous spaces where individuals or small groups can gather or escape to, from the outdoor terrace opening off the café with views over the playing fields and amphitheatre to the swinging chairs in one of the sunniest corners of the centre.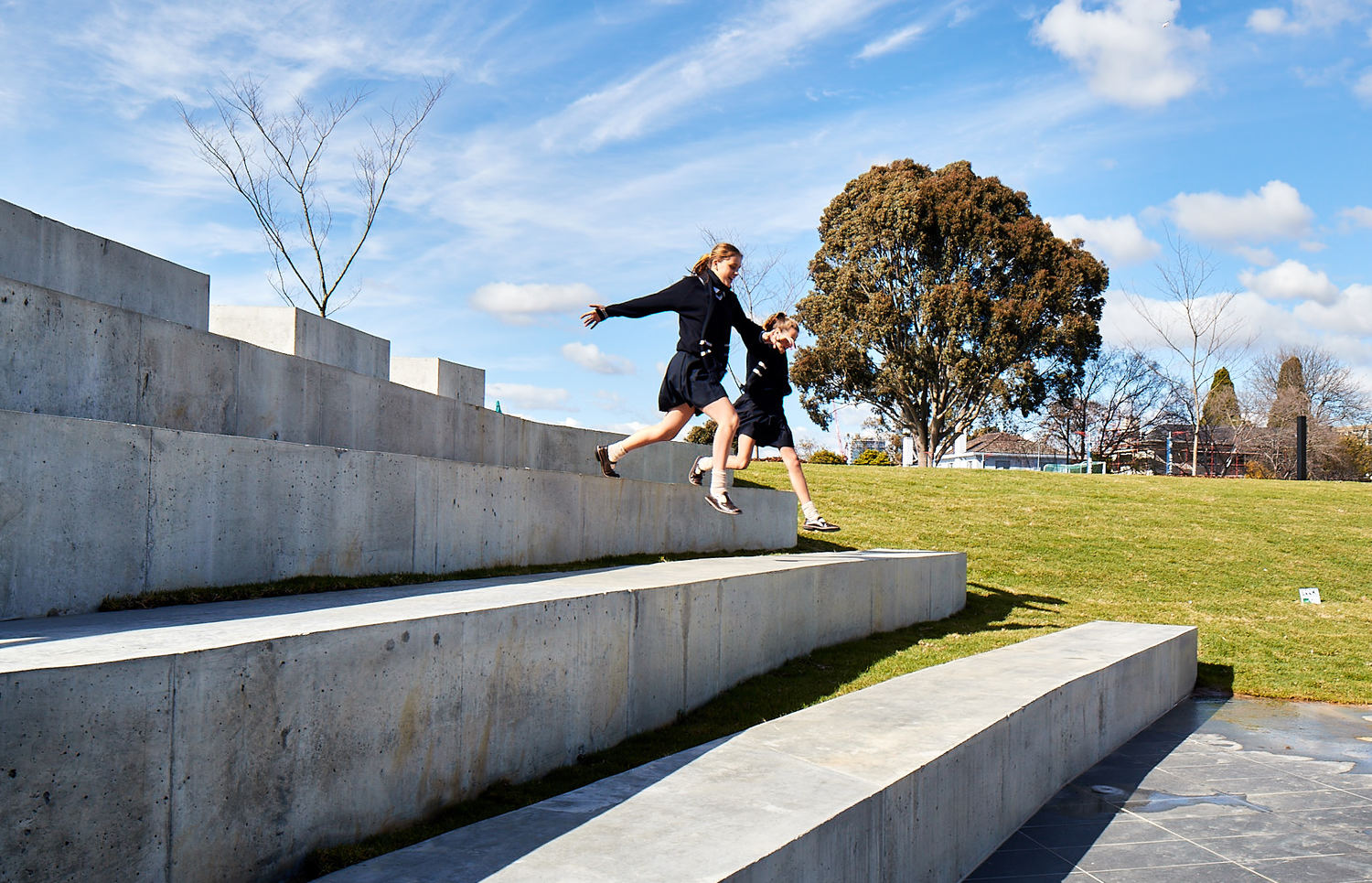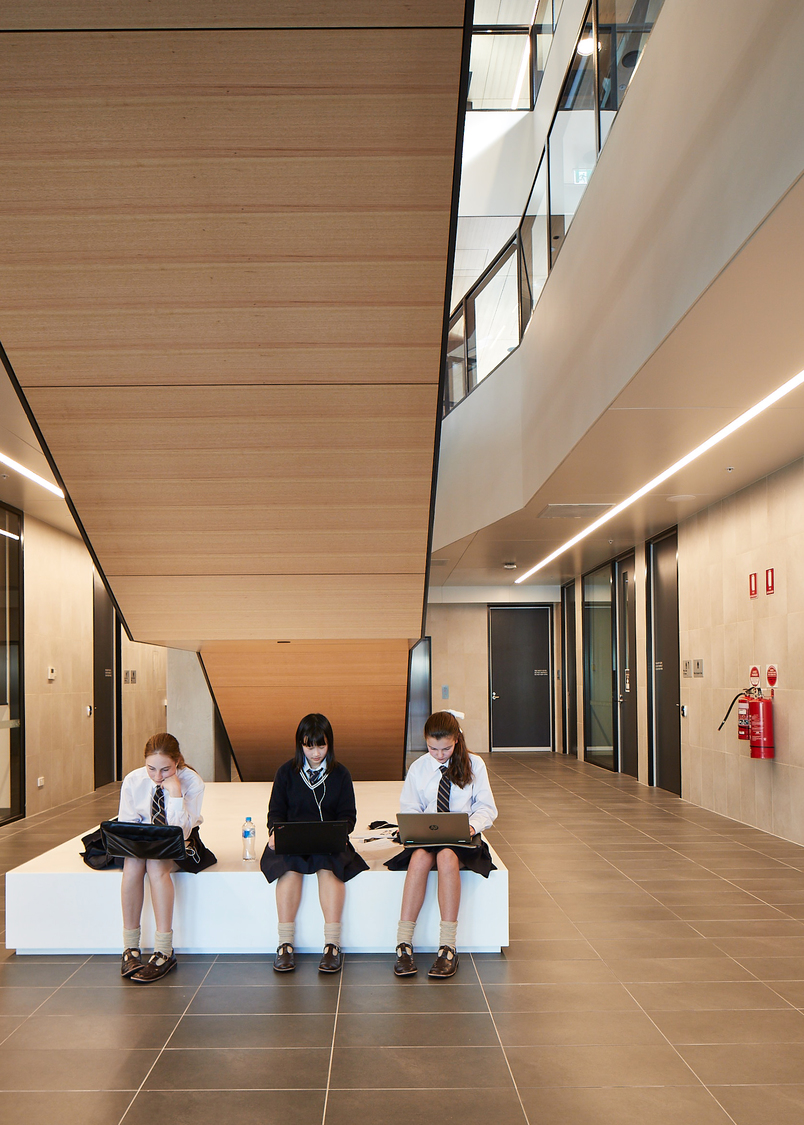 Photography by Peter Bennetts. 
–
See another project by BVN that focuses on wellness, Frasers Property.