As part of Ballarat International Foto Biennale's fringe program, architectural photographer Rhiannon Slatter will exhibit her new series BUILD. It represents a continuation of Slatter's investigation into the aesthetics of construction and explores the visual language of the construction boom by first capturing detailed and expansive views around building sites and then exploring the stark geometry of the raw, skeletal, and often intricate innards of the structures. The elements contained in these photographs are then treated as abstract form as they are montaged in the search for relational concord. The process is a build in and of itself, speaking of the construction that surrounds us rather than any specific sites. ADR catches up with Slatter ahead of the exhibition to find out more.
How did BUILD come about? What was the inspiration behind the photos?
The series came about as a result of observation of the exponential growth Melbourne is undergoing, many thousands adding themselves to the number of inhabitants each year. The demand for services, infrastructure and housing to meet this constant growth in population is immense. As a result, the aesthetic of construction features strongly in our urban landscape. This building boom has become increasingly apparent to me in recent times as I've travelled to different areas of Melbourne and its suburbs and as such, I've felt compelled to explore it further.
What is it that fascinates you about construction and the building process?
The outline of a building's skeleton in the urban landscape is striking to me. I'm fascinated by building materials in their raw state, the intricate and abstract shape, pattern and form created by things like scaffolding, formwork and frames as well as just the sheer scale of endeavour required for the process.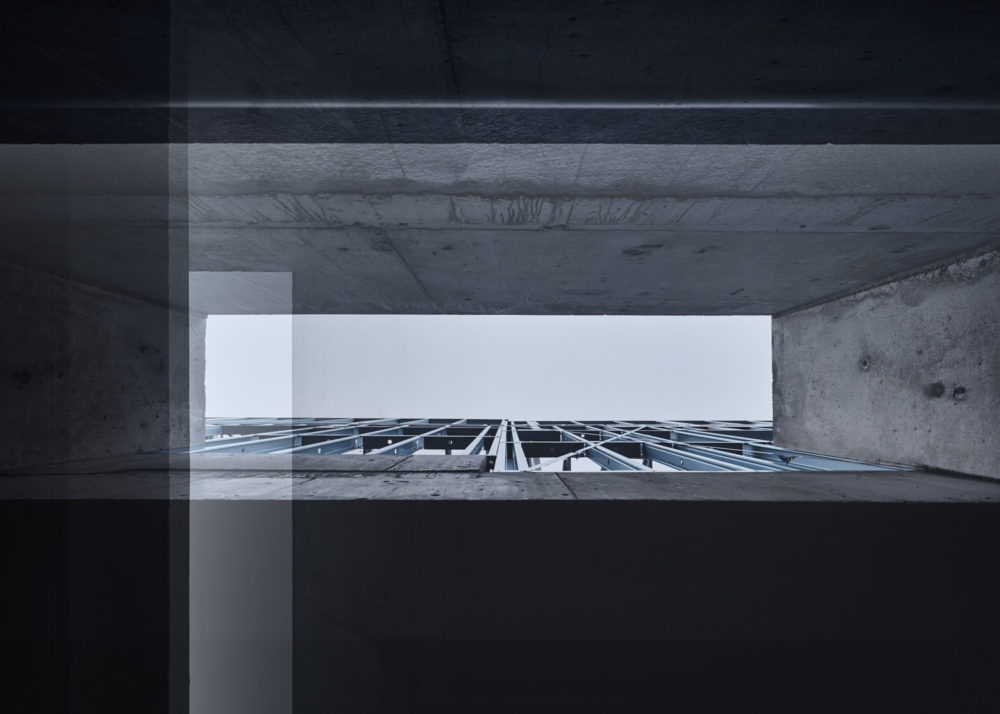 How long did this collection take to put together? Was there anything, in particular, you have taken away from the experience?
It took around nine months all up. There was an initial stage of coordinating access with builders and I wound up working predominantly with a couple who understood what I was up to. I then spent between four and five months collecting still images on different building sites, winding up with hundreds to work with, of which only a select few were eventually used. This process was quite intuitive as I simply concentrated on elements of a project that most drew me to them while I was on site.
While also relying on intuition, the process of working with these captured elements, combining them digitally to create the final compositions, was far more painstaking and also took place over a number of months. It involved experimenting with combining images in different ways before the final composition was resolved.
Even elements of different projects have been montaged, It also included a process of observation where I would look at a printed version of the composition over a period of days/weeks to confirm I was comfortable with the final result. This project has again reinforced for me the importance of having time to experiment with and reflect on an image before calling it complete.
Which projects are included in the collection?
– Parkdale apartment development (built by Dalle Projects),
– Tatterson Park Sports Pavilion (built by Ireland Brown Constructions, architect Mantric Architecture),
– Atkinson St multi-level car park, Oakleigh (built by Ireland Brown Constructions, architect Katz Architecture),
– Queens Domain (built by Hacer, architect DKO Architecture), Trinity Grammar School – Centre for Business and Social Enterprise (CBSE) (built by Ireland Brown Constructions,
– Trinity Grammar School – Centre for Business and Social Enterprise (CBSE) (built by Ireland Brown Constructions, architect McIntyre Partnership Architects),
– Ilixir Apartments, Cheltenham (Built by Hacer, architect Doig Architecture), and
– Ralston apartments, South Yarra (Built by Hacer, architect Elenberg Fraser).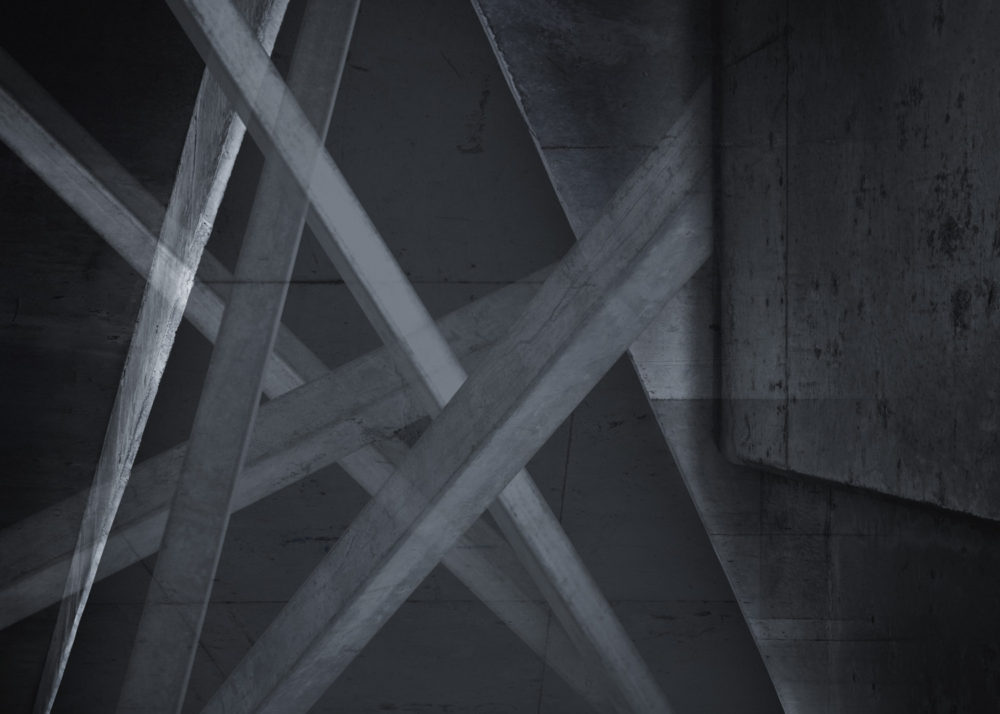 What was your favourite site to photograph and why?
My favourite site to photograph was Queens Domain, mainly to witness the scale of the project, the volume of materials, manpower and machinery involved in a project of this size. I also had great access and was able to get some shots of the project when it was only just starting to rise from a hole in the ground.
What do you hope people take away from this exhibition?
There is an intangible harmony, a feeling of peacefulness that can be achieved by combining elements of a composition in a certain way, this is what I'm always striving for in my personal work.
Which is your favourite piece in the collection and why?
Build 01 would have to be my favourite as it feels like the closest achievement of the harmony described above.
—
BUILD takes place at Catfish Thai in Ballarat and runs from 19 August until 17 September.
Photography by Rhiannon Slatter.
–
Want to see more architectural photography? Why not get along to the #SCSSNAP2017 photography exhibition?