For this year's MPavilion 2020 program, Bates Smart has convened a panel of Melbourne-based and international architecture, city design and governance experts to re-imagine car parks as vertical public spaces.
The virtual MTalk, 'A Treasure Trove of Space: Rethinking Melbourne's Car Parks for Future Use', will be streamed on Thursday 26 November at 1pm and will be followed by live Q&A.
How are we planning to live in our cities in the future? What is this pandemic teaching us about how to move and live around our metropolis? What will we do with all the space currently devoted to cars and their use?
These questions will be posed to the panel that includes Julian Anderson (Bates Smart), Rob Adams (City of Melbourne), Alessandra Cianchetta (AWP-Architecture, New York) and Sarah Gaventa (Illuminated River Foundation, London).
Bates Smart will present a series of suggestions for improving wellbeing and connections between each other and with nature. Starting with the car, the architecture firm has identified three specific sites in the City of Melbourne, all multi-level, off-street car parks, that can benefit from re-purposing.
"Today, more than ever, in a historical moment where we have been left insulated, secluded, apart and socially distanced, we have noticed that connection, a sense of community, embracing neighbourhood, urban areas and public spaces – from the shared balcony to the city park – are all essential values. And people need to be at the centre of this," says Julian Anderson, director, Bates Smart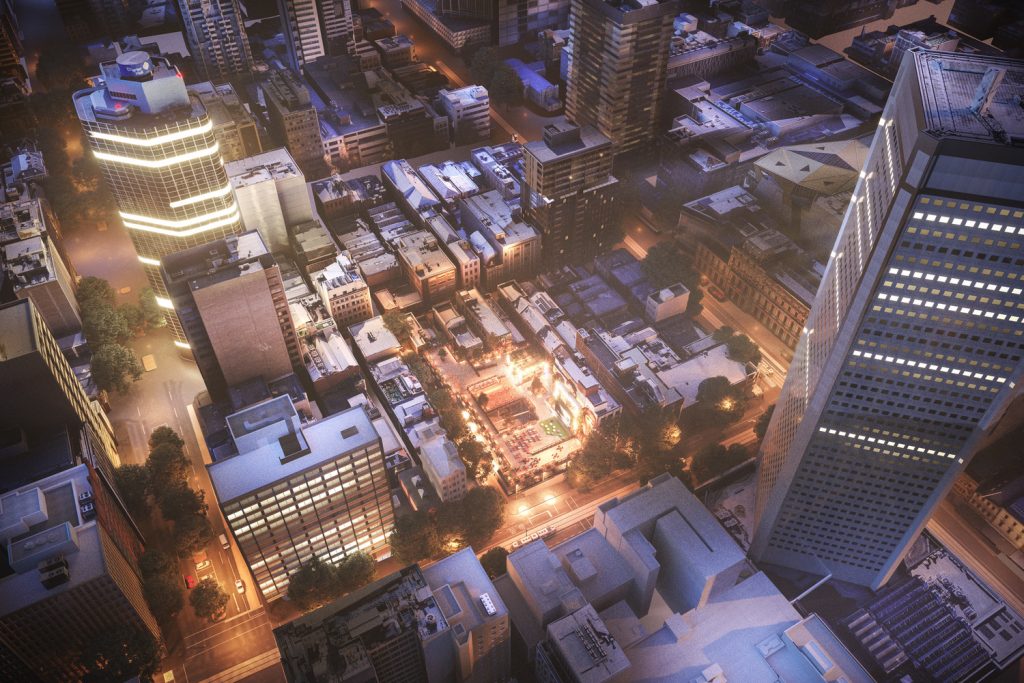 Studies demonstrate that cars create disconnection and a lonely, solitary way to live in the city. Cars are used only 36 minutes per day, while the other 95% of the time they just stand around, in car parks, unused, occupying spots and wasting a huge percentage of urban space.
"A substantial amount of land and buildings that are set aside to accommodate immobile vehicles can be used otherwise," continues Julian Anderson.
In the City of Melbourne, car parking accounts for 460 hectares of land – the equivalent of one and a half times the area of Central Park in New York. Making car parking the third-largest land use.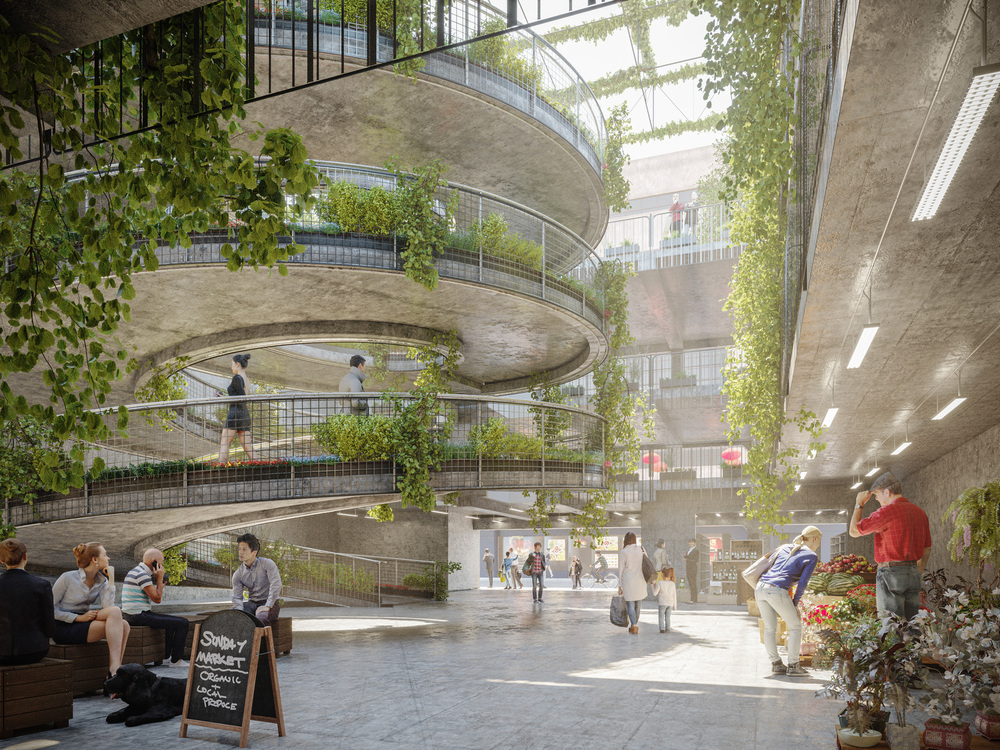 Beside diminishing the opportunity for community interaction and enjoyment of public spaces, all of these parking areas take up a large part of generally centrally located city space, much of it highly valued.
Aside from the use of valuable space, cars have a strong impact on our health. In Australia, transport is one of the largest contributors to carbon dioxide emissions and over half of this is produced by cars and vans.
Various cities have adopted different strategies to reduce the presence of cars. Singapore was the first to introduce congestion charging in 1975. Followed by London in 2003, Milan in 2012, and soon New York. Where drivers will have to pay to enter the heart of Manhattan from 2021.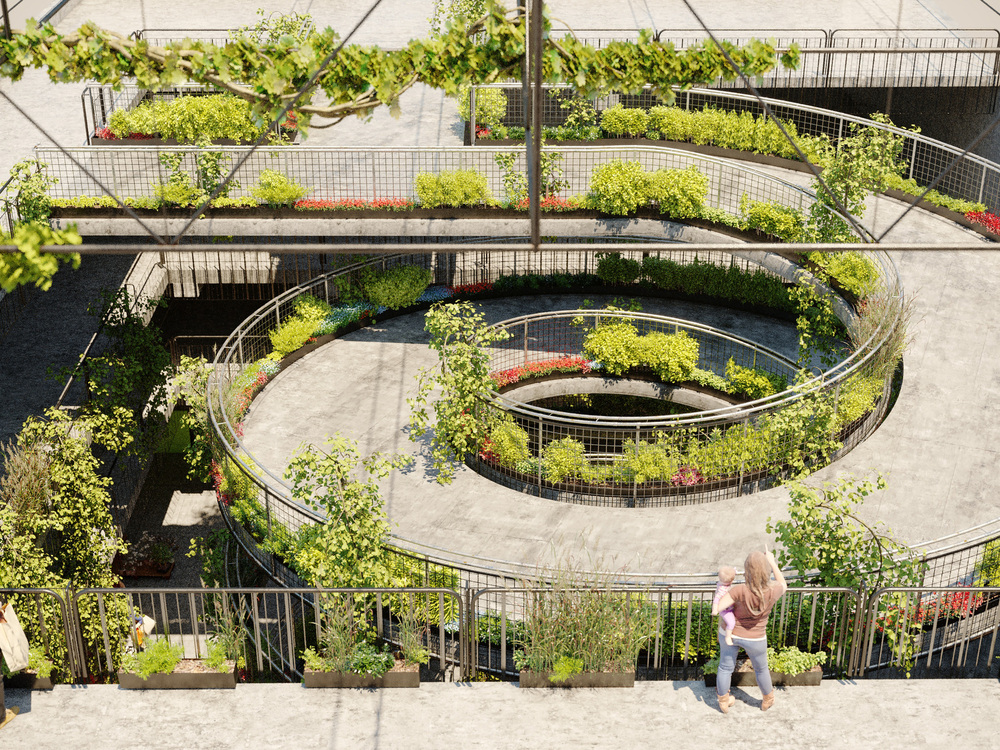 The decline of vehicles entering and travelling within the city, will obviously reduce the use of parking spaces creating a series of new planning opportunities.
"This combination of events will give us the possibility to design and create a better future," explains Anderson, "our responsibility, as architects, is to re-think the structure and the use of our cities. Cities that once again can be tailored around humans. And our idea is to start with car parks, particularly the privately-owned multi-level off-street car parking".
Bates Smart's idea is to incentivise the sale of the privately owned multi-level off-street car park sites to other developers. Planning provisions stipulate that for the majority of sites, for every 1 sqm of site area, a maximum of 18 sqm of floor area can be developed.
There is an allowance for an increase in this plot ratio where it can be proven that a public benefit is being provided. Typically, public benefit takes the form of public open space.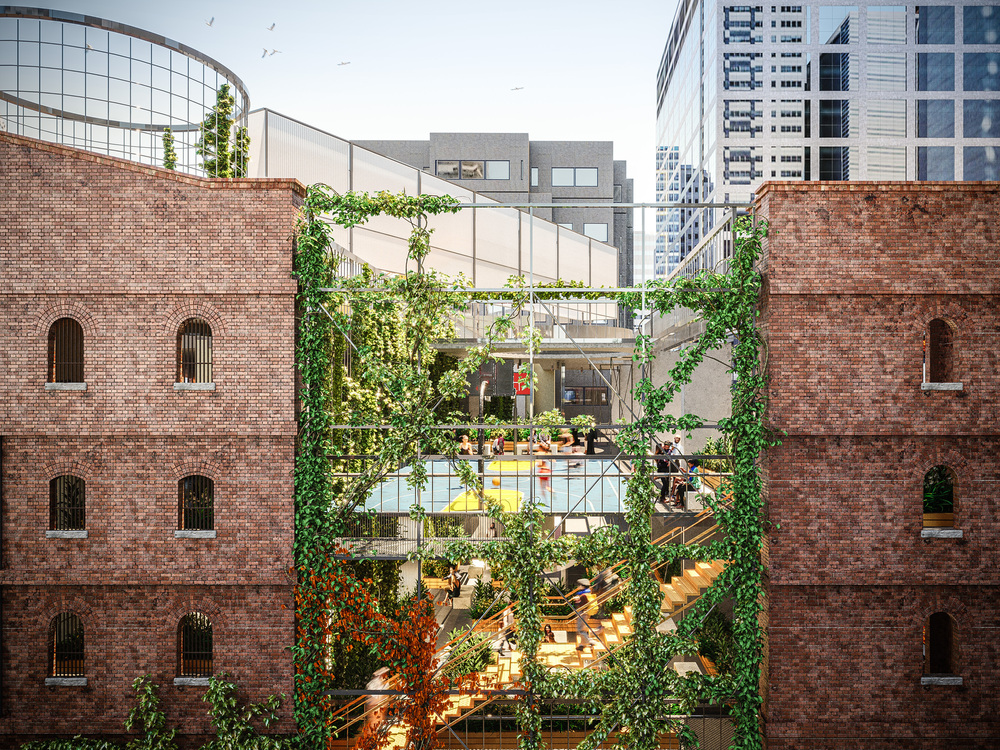 "The intent is to keep it sustainable. The approach is to repurpose the buildings rather than demolish them. Giving them a new life by creating a parallel story. A new purpose," says Anderson.
Bates Smart proposition focuses on the fact that when sold on to other developers, the car parks would be regarded as constituting a public benefit and therefore would allow developers to exceed the allowable 1:18 plot ratio.
This approach would incentivise car park owners to sell their sites to realise a much higher return. The sites could then be handed back to the city and a portion of the sale proceeds transferred to the city to refurbish the car parks in a number of different ways.
The creative architectural approach is very simple says Anderson. "We are embracing the kit-of-parts approach – proposing a series of architectural scaffolds – features like stairs, ramps, platforms, balconies – simple to add, move and combine".
"Our aspiration is to bring the multi-level off street car parks into the future by keeping them alive, adding new values and creating a new, diffuse community wellbeing," continues Anderson.
"There are a lot of opportunities to start looking at how we can re-use, re-adapt, re-purpose. With the creation of new vertical public spaces that can improve how people use and feel in the city".
"It's the new evolution of buildings that simply follows the changes of lifestyle. As architects we can guide, enlighten and create these new stories".
Watch the live talk here on Thursday November 26.