ADR is happy to announce that AR148 is now available. With Charles Wright of Charles Wright Architects on the cover, the magazine is packed full of information pertaining to the business of architecture. AR148 has now arrived with subscribers and at newsstands.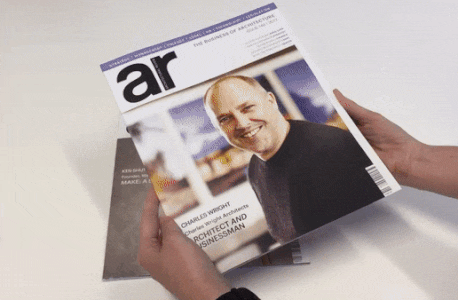 Get your subscription to AR online or by calling 1800 804 160.
Included in this issue:
Charles Wright of CWA discusses starting up his practice, the importance of being a good listener and how he learnt administrative business skills 'on the fly',
Penny Craswell explores the ethics of unpaid overtime,
Anthony Caruana looks at the cutting edge tools used in the design of the VCCR and Banksia,
the question of whether a practice can survive the demise of its starchitect founder is discussed in The Debate,
Lachlan Nielsen of Nielsen Workshop features in Emerging Practice,
Koichi Takada Architects and Turner discuss expansion and what infrastructure is required to make expansion successful,
we look at sustainable flooring solutions in homogenous flooring and timber,
a flashback to Frank Lloyd Wright's 1935 project Fallingwater house in Pennsylvania, US,
Ian Motley of Blue Turtle offers an introduction into the practice of fee proposals and suggests that success may not depend on the amount you quote, but the range of options you provide, and
architects have long looked to copyright laws to protect their designs, but maybe it's time to take a leaf out of Apple's playbook and consider patents, say Anthony Cowle and Marion Heathcote.
Get your subscription to AR online or by calling 1800 804 160.