To insource or outsource: that is the question. John Wardle and Lindsay Urquhart Riba debate the pros and cons.
THE CASE FOR IN-SOURCE: JOHN WARDLE, PRINCIPAL, JOHN WARDLE ARCHITECTS
We basically outsource very little. If there's a special reason for engagement with somebody, a craftsman or artist, we would outsource that, but generally the model-making's in-house. We do all renderings, all design advocacy renderings in-house. The only thing we outsource is marketing. Generally, if a client wants a marketing spin, we've often been told that our renderings have too much of a moody grey sky; they like blue sky. We have a particular way of wanting to present a design and sometimes that doesn't accord with marketing…
We don't believe the design process stops neatly at a schematic design. Basically we see everything at some level as still having the requirement for a design overview. And a design approach that transcends virtually everything that you do. I think if you outsource you must, by its very nature, put some restrictions on the potential for completing the design process to best advantage. I think part of the culture of the firm is the way you present your work, so we like the idea that we have a house style, in the way we present anything – small residential project or large city building. There's a consistency to the presentation, which links project scales, and which we enjoy. That means, at certain times, this doesn't accord with a marketing manager or real estate agent's view of the way they want to pitch – particularly in commercial buildings, so this really only happens in the commercial area of our work. But basically in the residential work, our research building areas, our university and educational work, I can't think of us ever outsourcing a rendering.
We've grown as a part of that natural maturing and development of the practice to take on larger and larger work. The thing we have targeted is the strategic reasons for growth, getting people with particular skills, in the creation and delivery of various building types. We never thought, 'Let's get into the commercial sector and go and hire some commercial guys.' We've won a competition or somehow were awarded a large project and then quickly assembled or encouraged people with some really good proven skills in those areas to join us.
As well as the development of existing core staff… there's an amazing group of staff who have been here between 10 and 22 years and so along the way we've got people who came here as either graduates or were very young and stayed forever. So while we've been developing skills in laboratories, for example, and very complex building types, so our core team has been able to further their development.
What's very important – in the many competitions that we've worked on over the years – in that frantic pace of competition, is that we've produced in-house all of our presentation renders and models. And a very big part of that essentially has been the delivery of the model as part of the competition bid, which allows us to work right up to the deadline, still designing and approving close at hand, both the design and the presentation of our proposal. They're not dislocated.
John Wardle has led the growth of JWA from small domestic dwellings to university buildings, museums and large commercial offices. Among multiple awards, in 2002 and 2006, JWA was awarded the RAIA Sir Zelman Cowen Award for the most outstanding work of public architecture in Australia. The practice's work has been widely published and celebrated in a book Volume – John Wardle Architects, Thames and Hudson, London, 2008.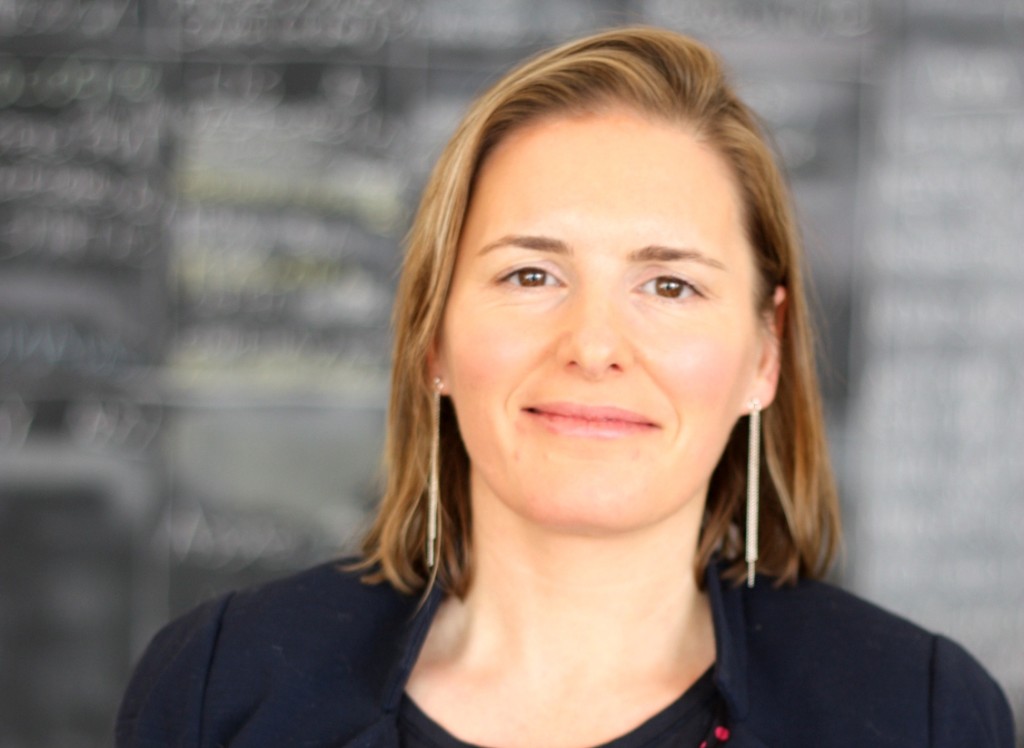 THE CASE FOR OUT-SOURCE: LINDSAY URQUHART RIBA, FOUNDER, BESPOKE CAREERS
Outsourcing, also known as Business Process Outsourcing (BPO) is a topic that divides our industry. It's defined as the process of hiring another individual or company, either domestically or internationally, to handle business activities for you. Most of the architectural practices I work with have considered outsourcing. Some have tried it and like it, others have sworn never to do it again.
Those who promote it point to the time and expense saved when assembling a project specific production team. They believe it is a credible operational solution because of the shortage of skilled labour in recent years and the difficulties encountered when resourcing projects. It is easy to see why it can be a compelling prospect. Who wouldn't be interested in handing over a package of work to a team in India, Vietnam or South Africa to produce their drawings work while their own team get a good night's sleep? The main advantage is the lower fixed price you can get for these services because wages are lower than those in the UK, the US or Australia. This is particularly appealing if you want to maximise profits and reduce risk on any given stage of work. Depending on the relationship between the companies, there can also be significant time savings to be enjoyed. If the host office and the outsource organisation 'tag team', whereby one works while the other sleeps, the work could potentially be completed in half the time.
Demonstrably, outsourcing is cheaper and quicker than doing it yourself, so why isn't every practice doing this? The answer is quite complex but resides in both practical and moral considerations. There is a consensus among the majority of practices that outsource that there are only certain stages that can be successfully completed remotely. An obvious one is visualisation work, which historically has been successfully farmed out to specialists. It seems to work here because the outputs are easy to define and the coordination required to complete the task is minimal. Aside from that, it is most commonly used at the production information stage. Those who criticise it cite practical concerns situated around quality and coordination. First, there is a loss of detail design control, which can jeopardise design integrity and intent. The second is the time efficiencies claimed are a fallacy because the number of errors and subsequent corrections needed negate the cost savings. Additionally, there are concerns about the ethical implications of such an approach. When developing countries exploit low-cost labour in countries that will not be fully benefiting from the profits generated, it creates a moral dilemma in a profession that takes its ethical position seriously. Additionally, with fluctuating exchange rates it may not be as cheap to go abroad as it once was, making outsourcing less attractive.
If outsourcing doesn't work for you and you are confronted by a short-term spike in work, what are your options? The answer for some, particularly the award-winning design practices, is to utilise contract staff to deal with resource blips, finding it quick and effective. Historically this has been stigmatised; it wasn't unusual 10 years ago to hear people tell us that that they believed contractors were less interested in their careers, harder to motivate and sometimes even less skilled than those looking for permanent employment. The reality today is quite the opposite.
The reasons for working like this vary greatly, but what each individual has in common is their dedication to take a project on and see it through. Professionalism is high among contractors; they are only as good as their last role, so they put everything into each new challenge they get. Hiring in this way works well for the design focused practices; they can manage the spike in work and maintain control over the detail design without having to commit to large number of permanent contracts.
Lindsay is the group managing director of Bespoke, the largest specialist architectural job agency in the world. Lindsay is an architect; her experience in practice includes stints with Wilkinson Eyre, Pringle Brandon Perkins Will and Denton Corker Marshall Architects. bespokecareers.com
This article originally appeared in AR146 – available now through newsstands and digitally through Zinio.