Working from Home just became Working from Heaven with the new ready-to-ship home office range from Cult.
Celebrating more than 20 years at the forefront of the A&D community, Cult has been bringing beautiful furniture and objects to our attention from all over the globe, and these home office packages are no different.
No one has time to scroll through thousands of chair reviews, let alone worry about whether their new desk is ergonomically and stylistically suited to this 'new normal'.
Especially when Cult has taken the confusion and stress out of organising your home office with three thoughtfully curated packages that combine functionality, style and convenience.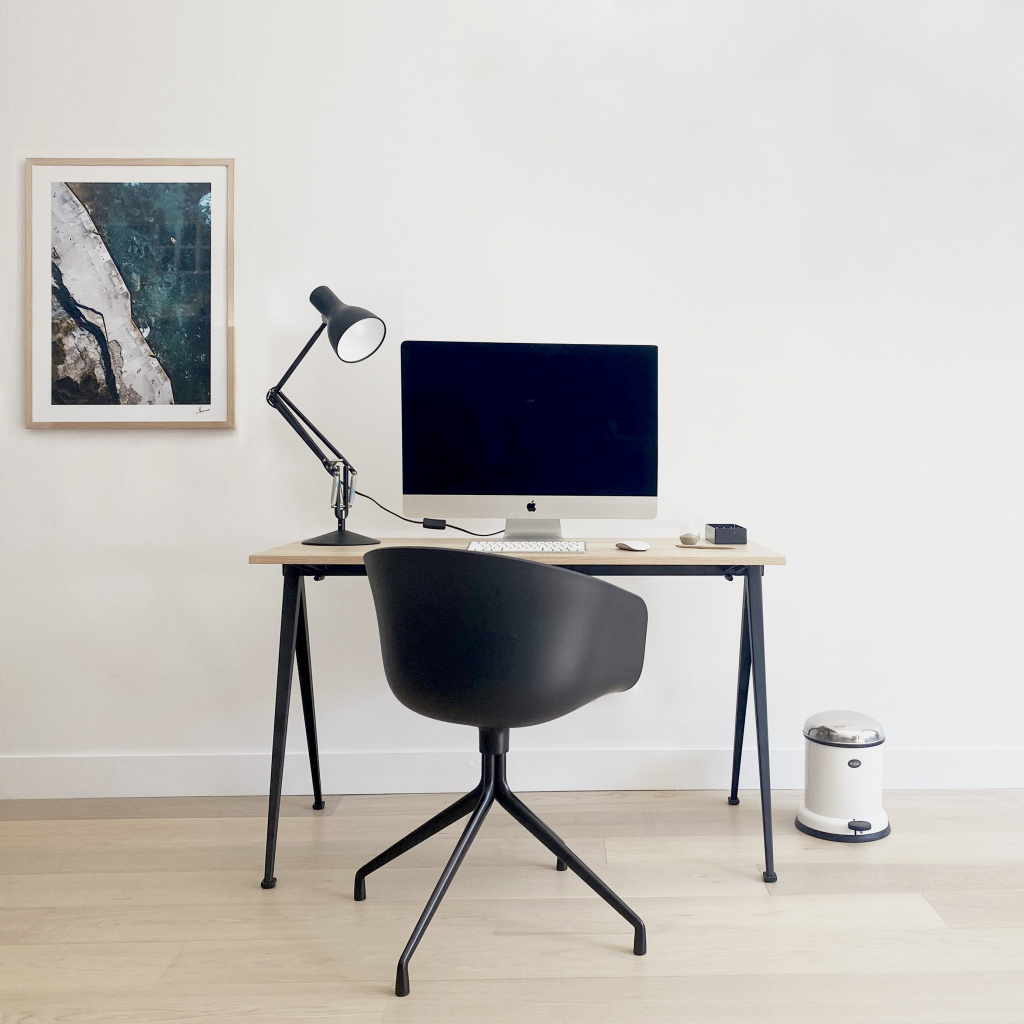 Package 1: The Virtual Meeting
The Virtual Meeting will fit virtually anywhere, with its relaxed and contemporary aesthetic.
This package starts with the Pyramid Desk, designed by Dutch company Ahrend for HAY, in a black powder coated frame with clear lacquered oak veneer top.
It's paired with an About a Chair 20, designed by Danish furniture designer Hee Welling for HAY in a black shell with a black or polished chrome base, or a white shell with a white or polished chrome base.
Finish with an Anglepoise Type 75 Desk Lamp in black or white. With its clean lines, flowing movement and flawless balance, Sir Kenneth Grange's Type 75 reinterprets the original and iconic Anglepoise design for the 21st Century.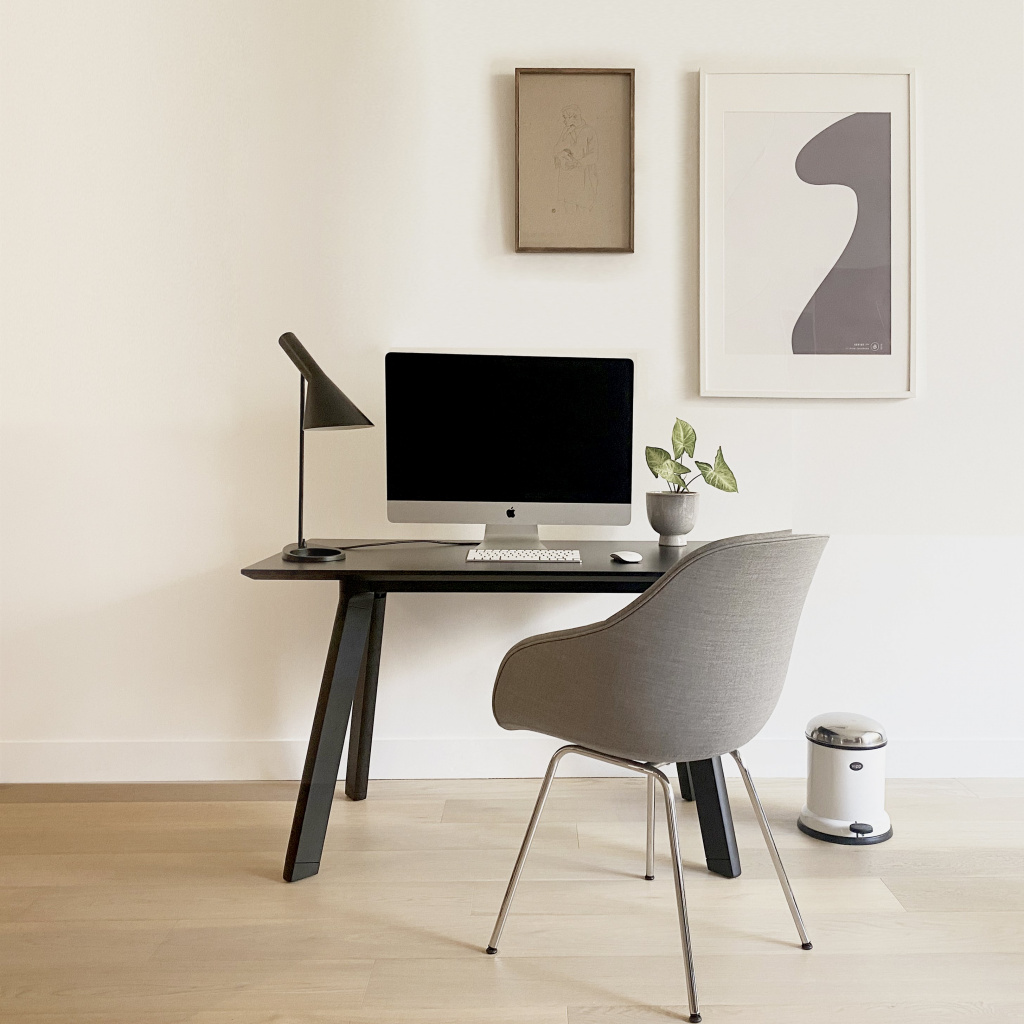 Package 2: The Webinar
The Webinar is a high quality home office solution with a distinctive aesthetic.
This package starts with a Chameleon Desk, designed by Sydney industrial designer Adam Goodrum for nau, with a black base and black laminate top in two size options.
It's paired with an About A Chair 127, designed by Welling for HAY, in the chrome base with grey Kvadrat upholstery.
Featuring a compact base which subtly slants to optimum stability, the high backrest and spacious seat of this versatile design seeks to bridge the gap between home and work.
Finally, an AJ Table Lamp, designed by Danish architect and designer Arne Jacobsen for Louis Poulsen in black or white completes the package.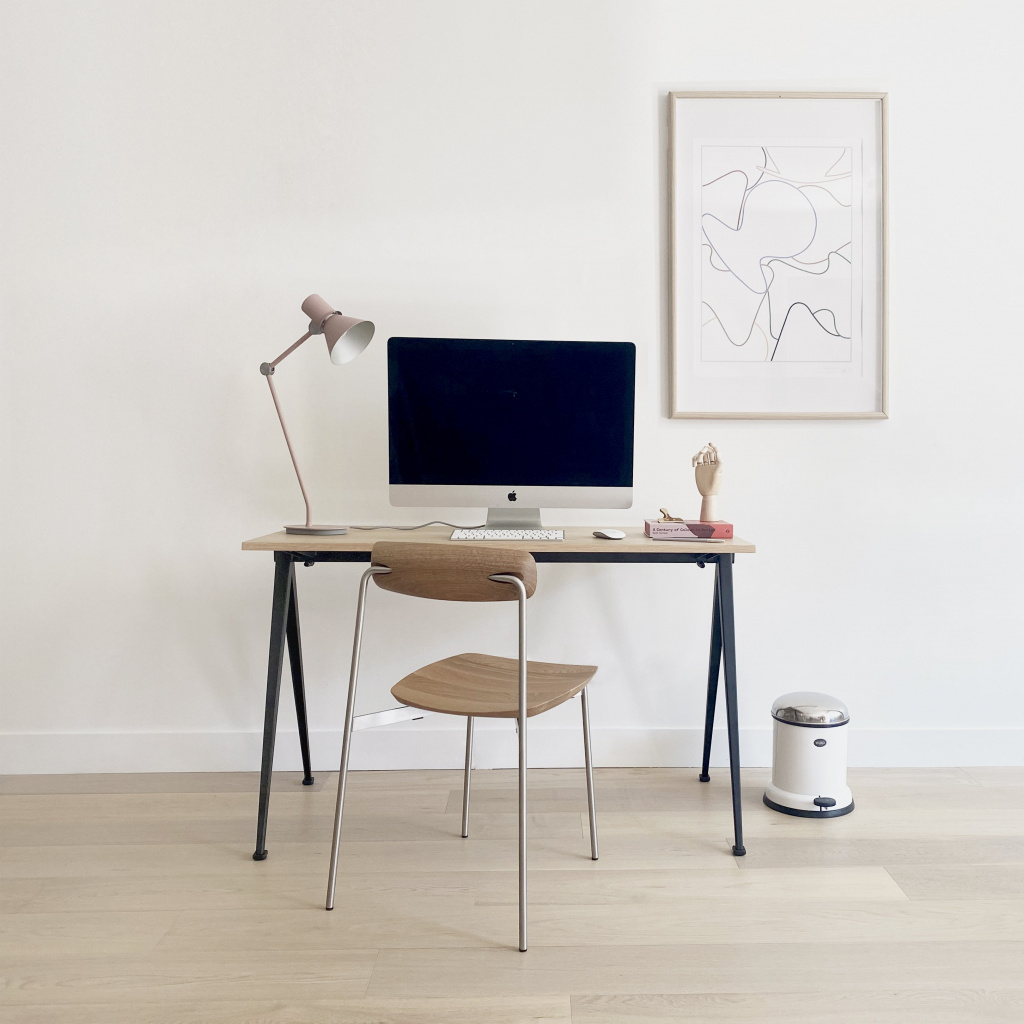 Package 3: The Zoom Call
The Zoom Call is the sleek, minimal and functional answer to your new home office.
This final package features the Pyramid Desk, designed by Ahrend for HAY in a black powder coated frame with a clear lacquered oak veneer top.
It's matched with a Sia Chair, designed by Sydney designer Tom Fereday for nau in a stainless steel frame with an oak back and seat.
Named after its unique adjustable backrest, SIA, meaning movement, is a lightweight timber chair that is slender in design yet uncompromising in comfort.
And an Anglepoise Type 80 Desk Lamp in pistachio or pink.
Each package is discounted up to 15 percent and can be with you in 2-3 weeks. It's as easy as 1, 2 or 3.
Photography supplied.