Weddings are big business; there's a lot of preparation, planning, stress and costs involved in one of the most important days in some peoples' lives. Every detail must be right, from the perfect dress, fantastic entertainment and an awe-inspiring venue.
So, when Doltone House Venue & Catering Collection at Jones Wharf Pyrmont asked Modieus if it would design carpet for the prestigious wedding and events venue, without skipping a beat Modieus said, 'I do'.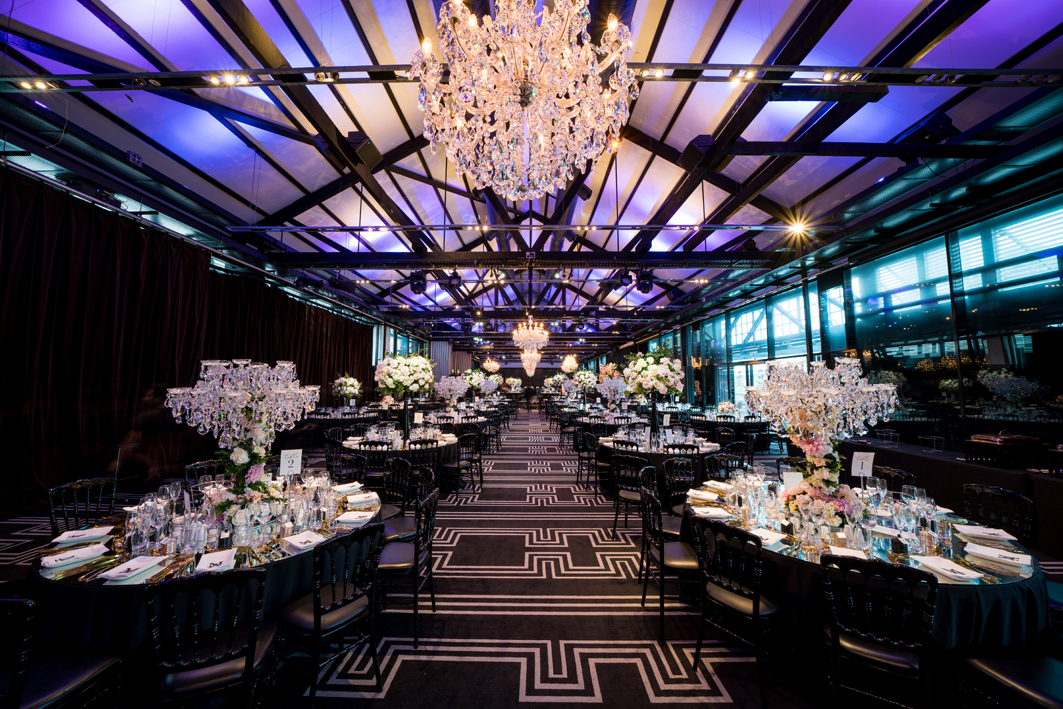 Founded in 2015 by Xander Okhuizen, an enterprising Dutchman with over 25 years' experience in the commercial flooring industry, Modieus is now taking the Australian market to new heights with their bespoke solutions incorporating new technology and outstanding customer service.
After carefully studying the iconic Heritage-listed wharf venue, it was clear it needed a bespoke approach to do it justice. Incredible 5-metre-high ceilings, a pillar-less fully carpeted event space and an elevated full-length outdoor deck overlooking the Sydney Harbour Bridge and Darling Harbour is enough to take your breath away as you soak in the atmosphere.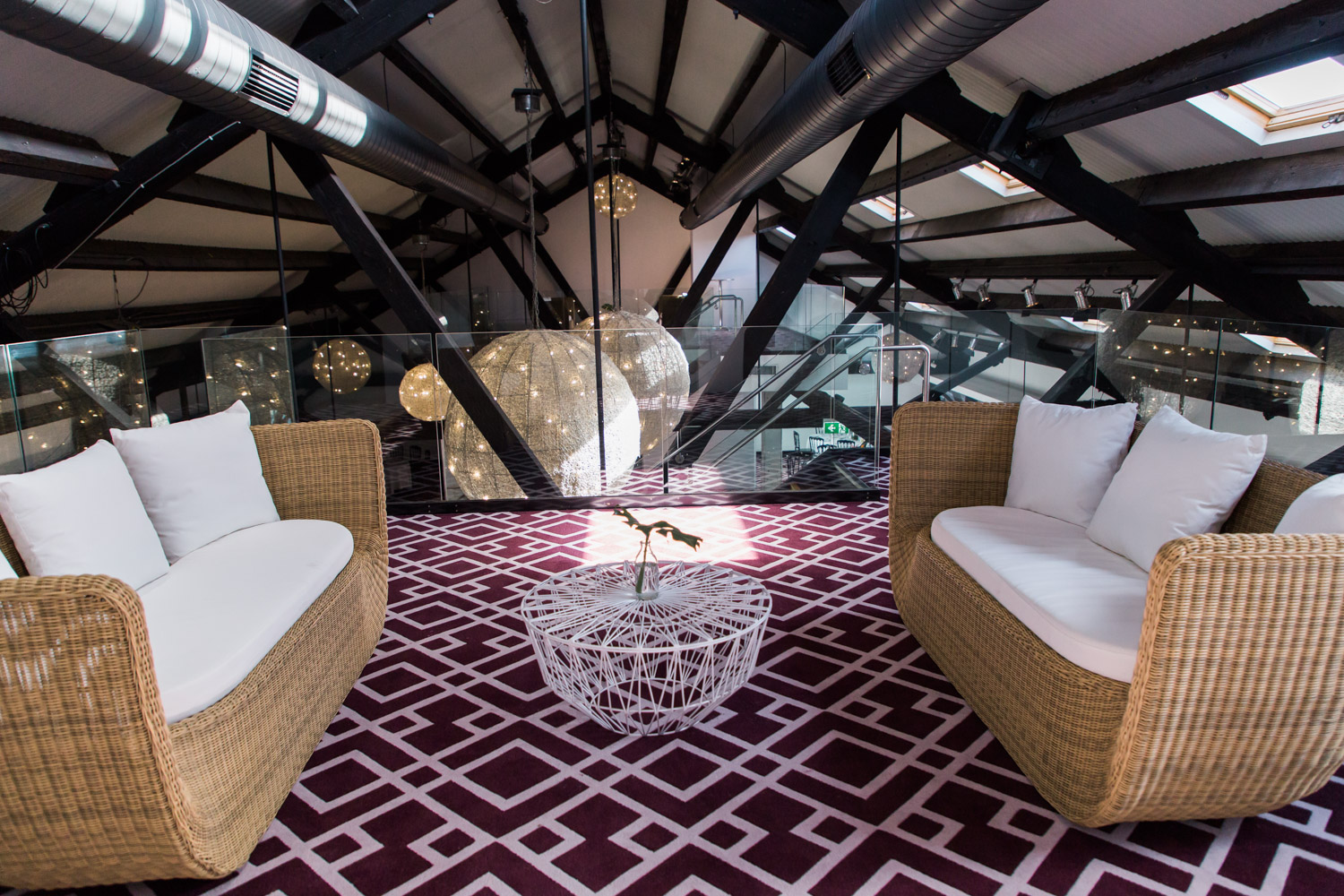 The style of the building is classically chic, with elements of contemporary design. Geometric patterns play a large part in the Doltone House branding and overall aesthetic. The brief was to use a neutral colour palette to ensure no clashes with any bride's colour scheme.
Creating correlating patterns for two separate areas, Modieus designed an over-scaled geometric pattern for the main floor, which fosters a sense of grandeur; the long lines draw the eye to the horizon then upwards to marvel at the high ceilings. A smaller geometric pattern was designed for the loft area, enhancing the heritage elements of the space with rich berry-inspired shades to accentuate the aged timber tones on the rafters.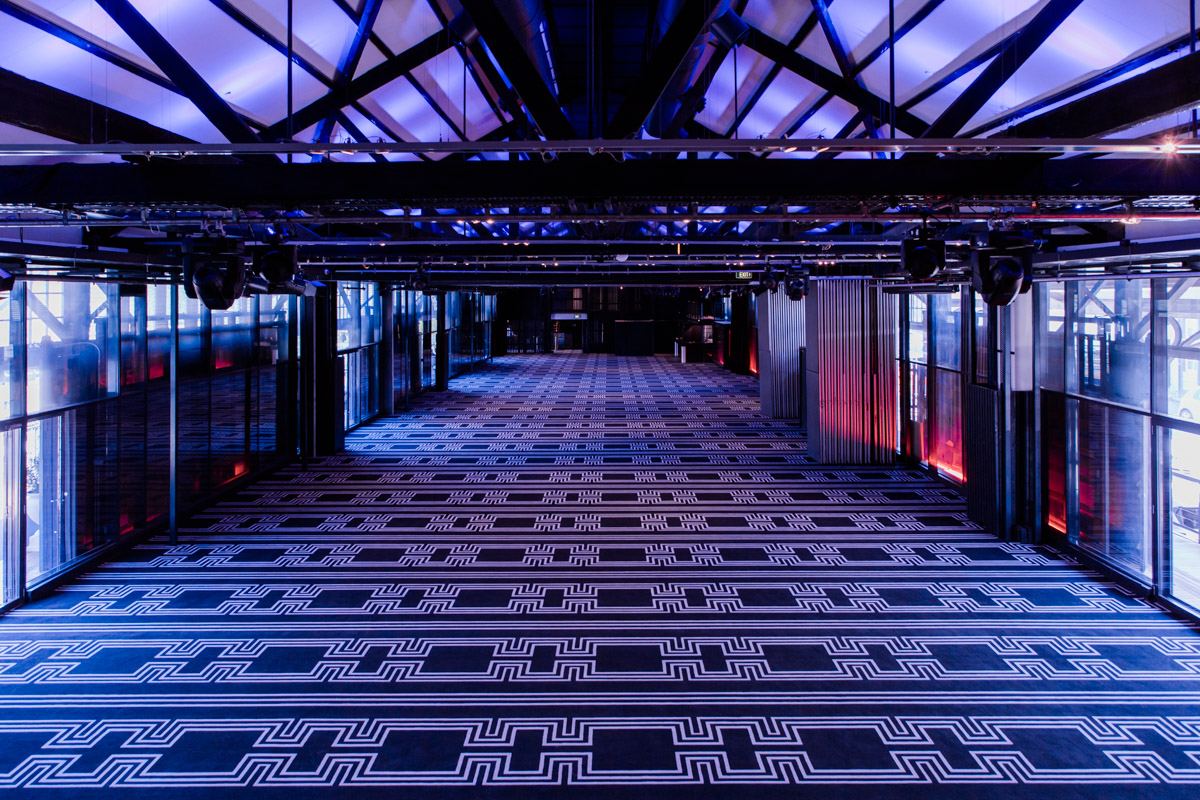 On the main floor, the pattern is enhanced by deep hand-carved lines that follow through the entire design. This textural element enhances the contrasting colours and emphasises its geometric shape and brings some balance to the soft curves of the furniture. It's a subtle yet striking detail that highlights the unique abilities of Modieus to create fit-for-purpose designs.
With a combined 130 years of experience, the team at Modieus comes with the reassurance that the company truly understands what it means to create beautifully designed quality carpets and rugs for commercial and residential markets.
If you are also looking to say "I do" to a bespoke flooring solution for your space, be sure to get in touch with Modieus, which can help design your perfect match.