Founded in 2015 by flooring expert Xander Okhuizen, Modieus' ability to create almost any carpet design is putting it weaves ahead of its competitors.
After spending 25 years working for a range of companies in the commercial flooring world, Okhuizen decided to strike out on his own and open up B2B flooring company Modieus (which means fashionable or on-trend in Dutch) to provide bespoke solutions for a range of clients.
Originally from The Netherlands, Okhuizen relocated to Singapore in 1999 before moving to Melbourne in 2008 to manage a British flooring company. In 2015, he decided to use his extensive experience to set up Modieus and offer clients a unique experience.
"My previous employer supplied really premium Axminster woven carpets, but it was only woven carpets, and I wanted to be a total flooring solution provider, so really provide the whole package," he says.
"So if you want an entrance mat, a lobby rug, a woven carpet, or a printed carpet, it doesn't matter; as long as it is carpet on the floor, we will help you."
The company has two designers in Australia and a whole offshore design team. A stand-out feature of the company is that it will never create the same design twice, meaning each carpet it produces is 100 percent unique.
"Everything is bespoke," says Okhuizen. "So we don't have any stock and we will never have any stock. And because everything is bespoke almost everything is possible.
"When we go to a client we say, 'what do you want?' And then we discuss what is the best technique or quality – is it printed, woven or hand-served?
"When it comes to colours, we have a colour box of 1400 shades, which is independent of any mill. So that colour box can be used for any construction we will manufacture."
Despite its short history, Modieus is already supplying flooring solutions globally to clients such as the West Hotel Sydney, Curio Collection by Hilton and Le Meridien Dubai Hotel & Conference Centre.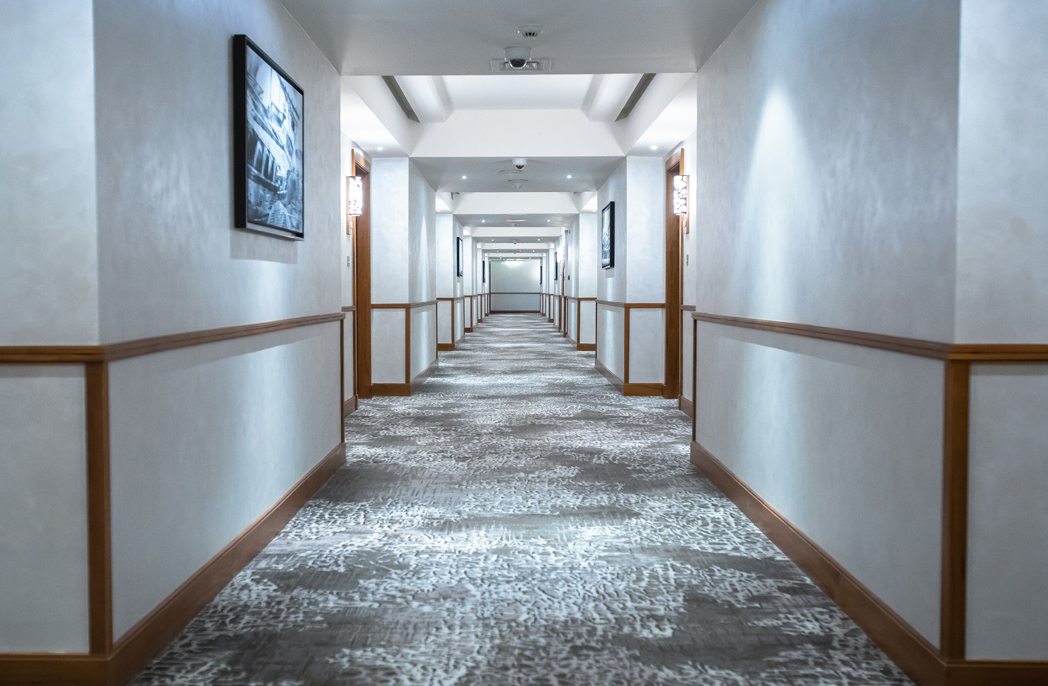 It's also currently working with DBI Architects in Abu Dhabi on flooring solutions for the seven-star Jumeirah at Saadiyat Island resort and has just completed a project for the Hayman Islands Intercontinental Hotel, which opened on 1 July.
In terms of design trends, Okhuizen says teal and jade green have been a steady constant the past 18 months, with jungle greens, terracotta and pastels slowly emerging.
"Clients are becoming braver considering carpet is a high-cost install, he says. "Clients generally love to use the distressed finish, mixing many colours in an organic flowing background.
"The 3D look is popping up recently too, either using colour and design to create the illusion or actually carving the carpet."
In terms of the future of Modieus, Okhuizen is humble, but measured, in his ambitions.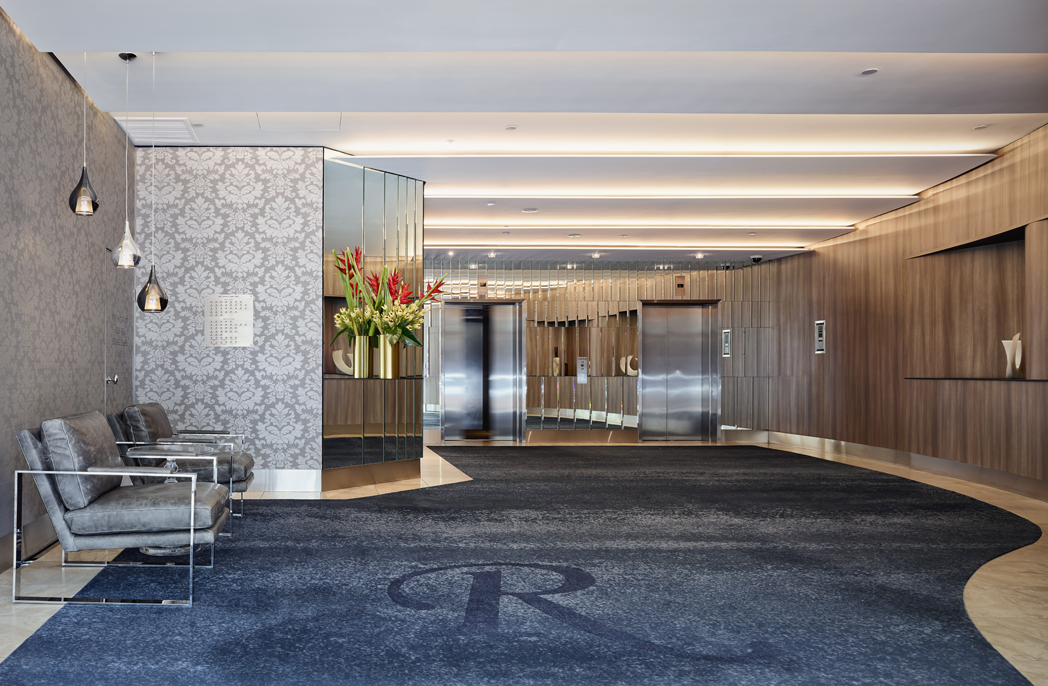 "I'm not interested in being the largest or the biggest. I'd like to have a winning team, and a winning team doesn't need to have 20 or 30 people," he says.
"A winning team is made up of motivated people who really love their job. As long as the business is profitable down the line and we are having fun every day and being challenged, that is what we want.
"We work with nice clients who respect us and we respect them and together we'll continue to work on bespoke solutions".