Perched on Beach Road, Batehaven, and designed by THOSE Architects, The Isla is a "stylishly-sentimental and luxuriously-designed motel that pays homage to the quintessential Australian beach holiday, with a breath of fresh air."
Located in the charming town of Batemans Bay in the Eurobodalla region of the NSW South Coast, luxury motel The Isla is home to 18 retro rooms that have been lovingly restored with modern design and amenities to appeal to a new generation of travellers.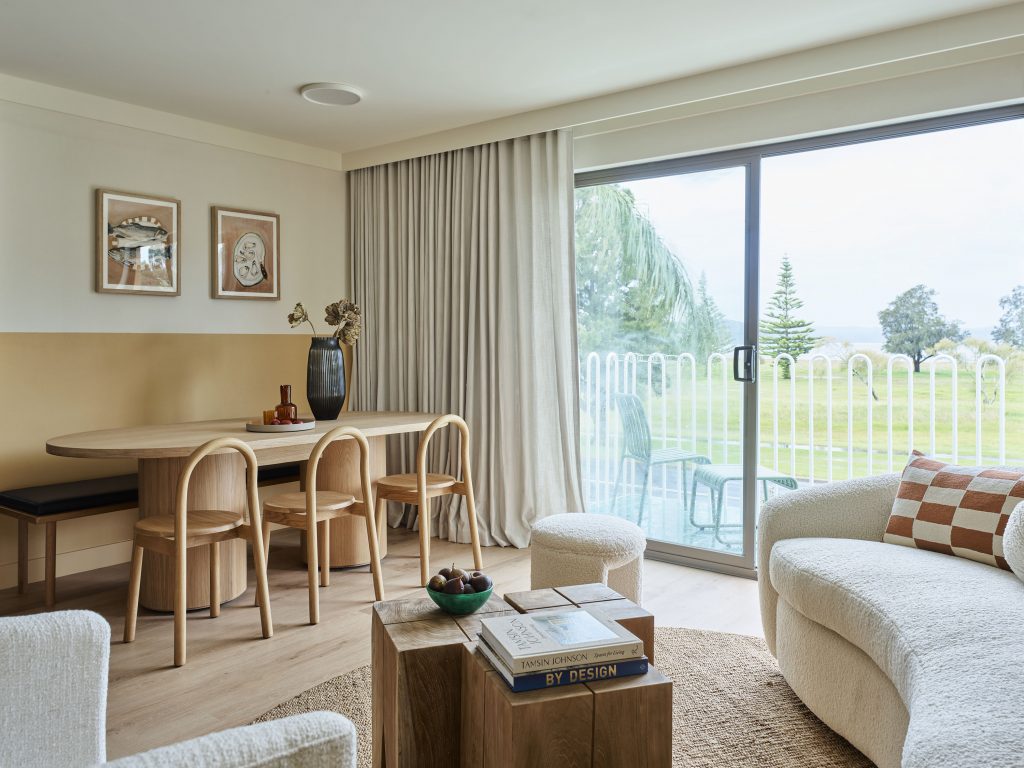 The design of the motel by THOSE Architects also takes its cues from the untouched landscape and unique energy of the NSW South Coast. Rich with sunset hues and natural textures, the motel leans strongly into an iconic 70s personality.
Structurally, the motel features three suites, Poco, which sits above the motel's refurbished pool and pool lounge, Vista boasting the best view of the ocean, and Grande, the largest suite in the collection – complete with its own private plunge pool.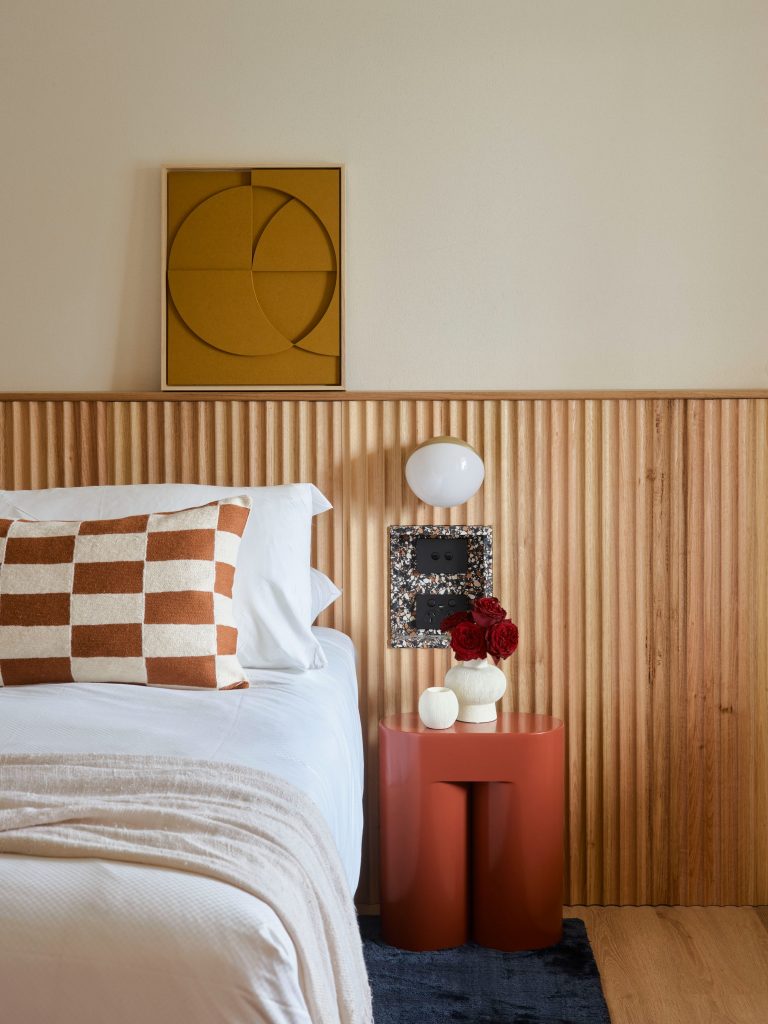 Each of the 18 rooms also showcases bespoke oak furnishings, terrazzo features, and brushed brass accents.
And in a nod to the motel's 80s past, the old garage has been converted into a pool lounge that flows into a communal dining area surrounding a new pool, accentuated with touches of retro chic.
Australian designers are also proudly featured, with seating furniture by Design by Them, lighting from Coco Flip, and artworks from Vynka Hallam and Tegan Franks.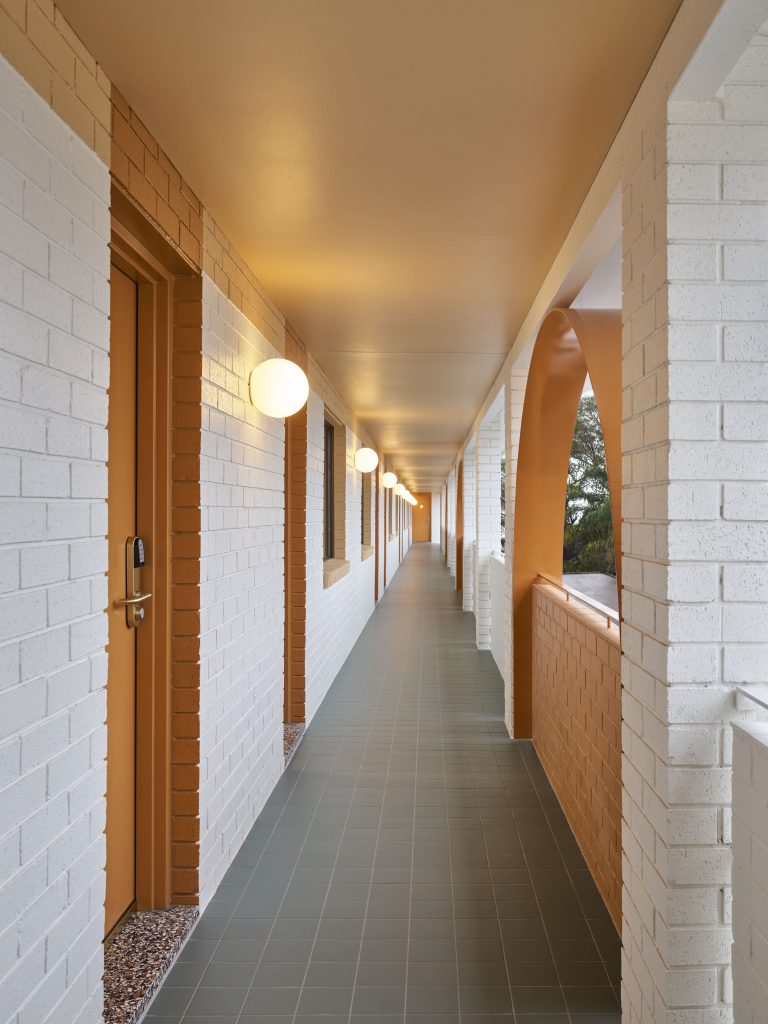 Described by The Isla co-founder Yanna Dascarolis as a "passionate project of a group of Canberra professionals", The Isla is "designed by friends, for friends."
"The challenges of the last few years have given us a newfound appreciation for what we have here – our beautiful Australian backyard.
"There is something so wonderfully nostalgic about the Australian motel; it feels like a home away from home.
"We instantly fell in love with this property and saw the potential to create something truly special; it was an honour to be able to give it a new lease of life," adds Dascarolis.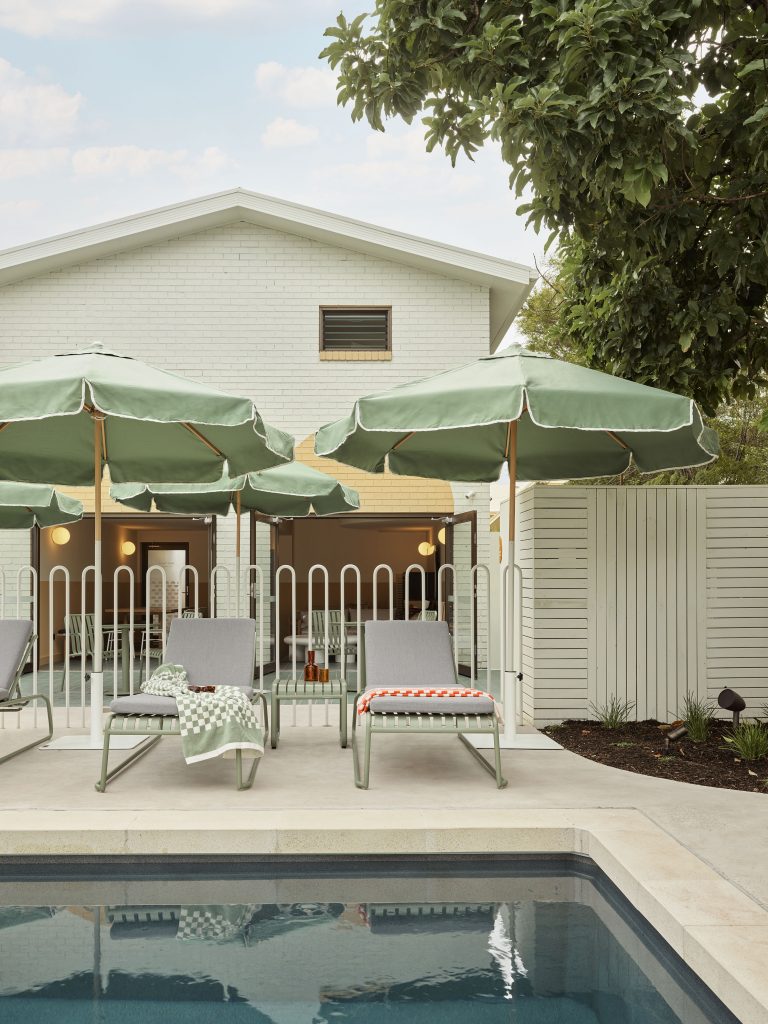 Positioned just a stone's throw away from the beach, the boutique motel is encased by some of the world's best oysters and picturesque walking tracks, making it an ideal setting for a relaxing getaway or chance to explore the New South Wales Sout Coast.
Photography by Anson Smart.
Founded by Simon Addinall and Ben Mitchell, THOSE Architects has studios in Sydney and Byron Bay and designs buildings that connect people to place.
Earlier this year, THOSE Architects were the recipients of the IDEA 2021 award in Workplace Under 1000sqm. Explore the winning project here!