Located in the foothills of Lecco, Italy near the shores of Lake Como, this subtle yet contemporary architectural restoration reinterprets the character of local 1970's residential buildings.
The building landscape in the area is clearly marked by 1970s residential construction methodologies and architect Francesca Perani, working with Bloomscape Architecture, wanted to restore and remodel the building, which was originally a horizontal duplex building, through a new vertical dimension.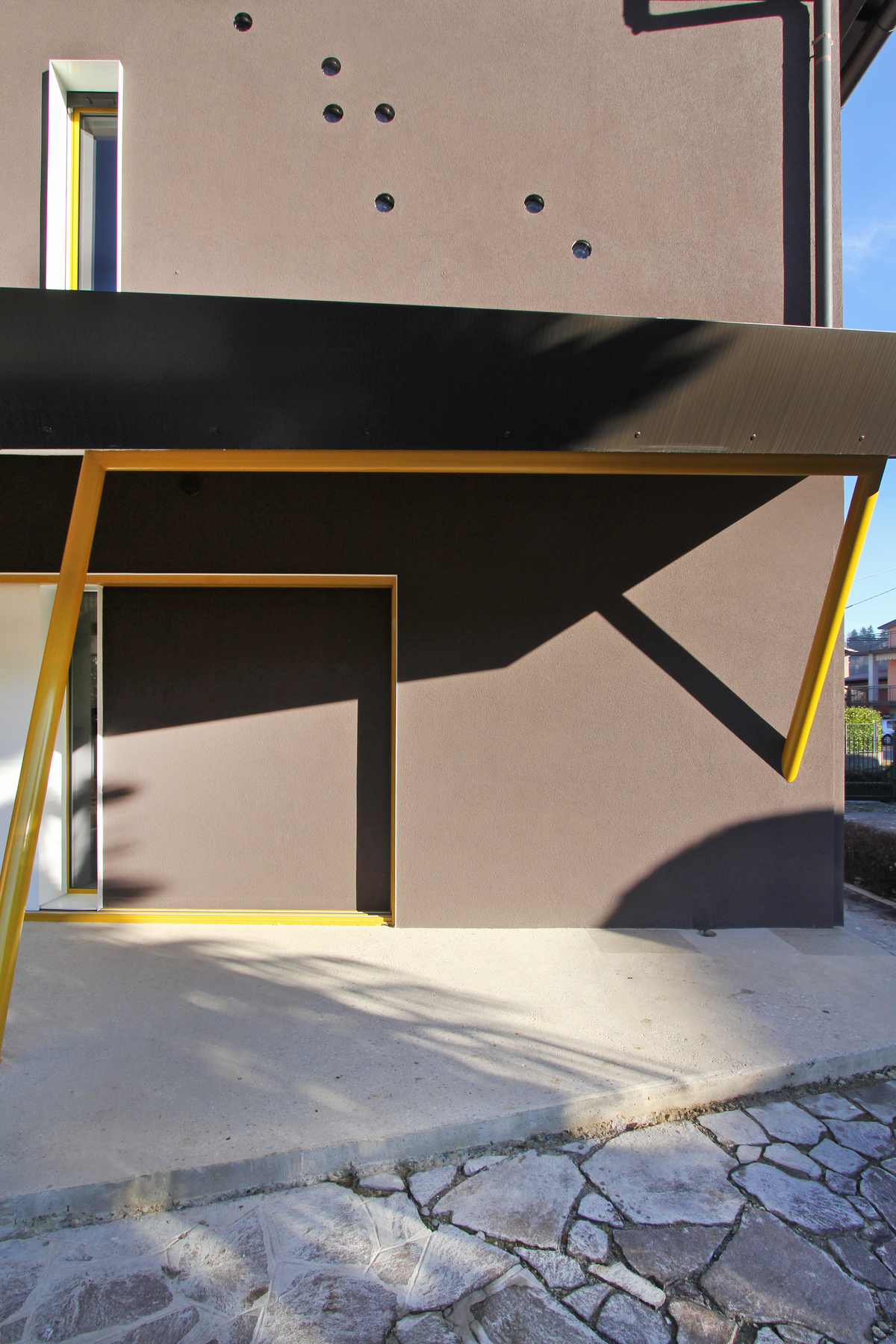 The villa is comprised of two separate units: one ground floor apartment facing north east and a second, larger apartment facing south west.
In the larger unit the space begins with a new staircase, which completely redefines the entrance. Constructed in white-coated metal it appears as if suspended from a softly curved aperture above the kitchen area, adding character to the dining room.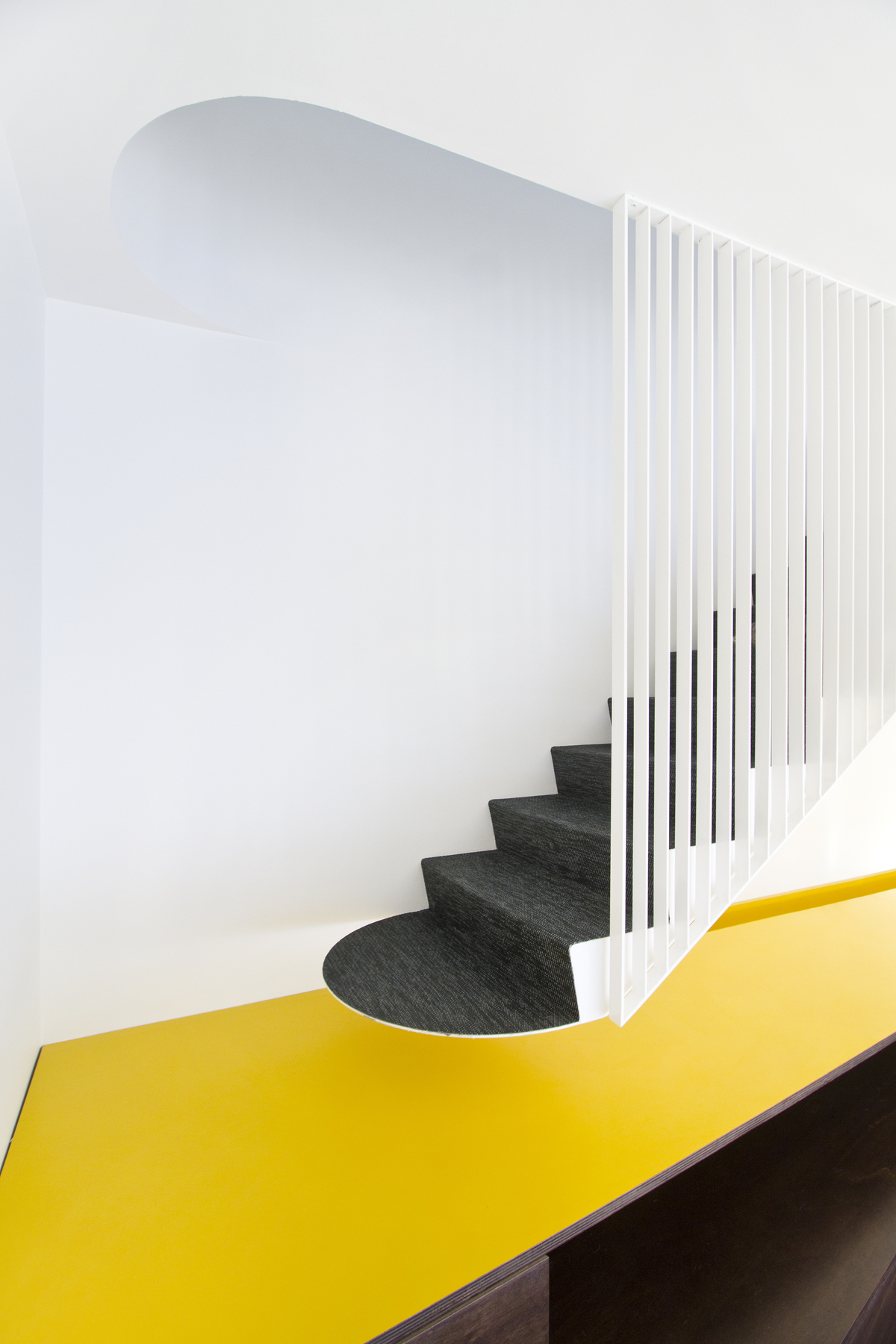 All kitchen furnishings are bespoke, in dark wood, contrasting with the wide openings and light tinted walls. They complete the development of the staircase with a functional and organic design, taking the shape of a storage bench and an island with an integrated worktop.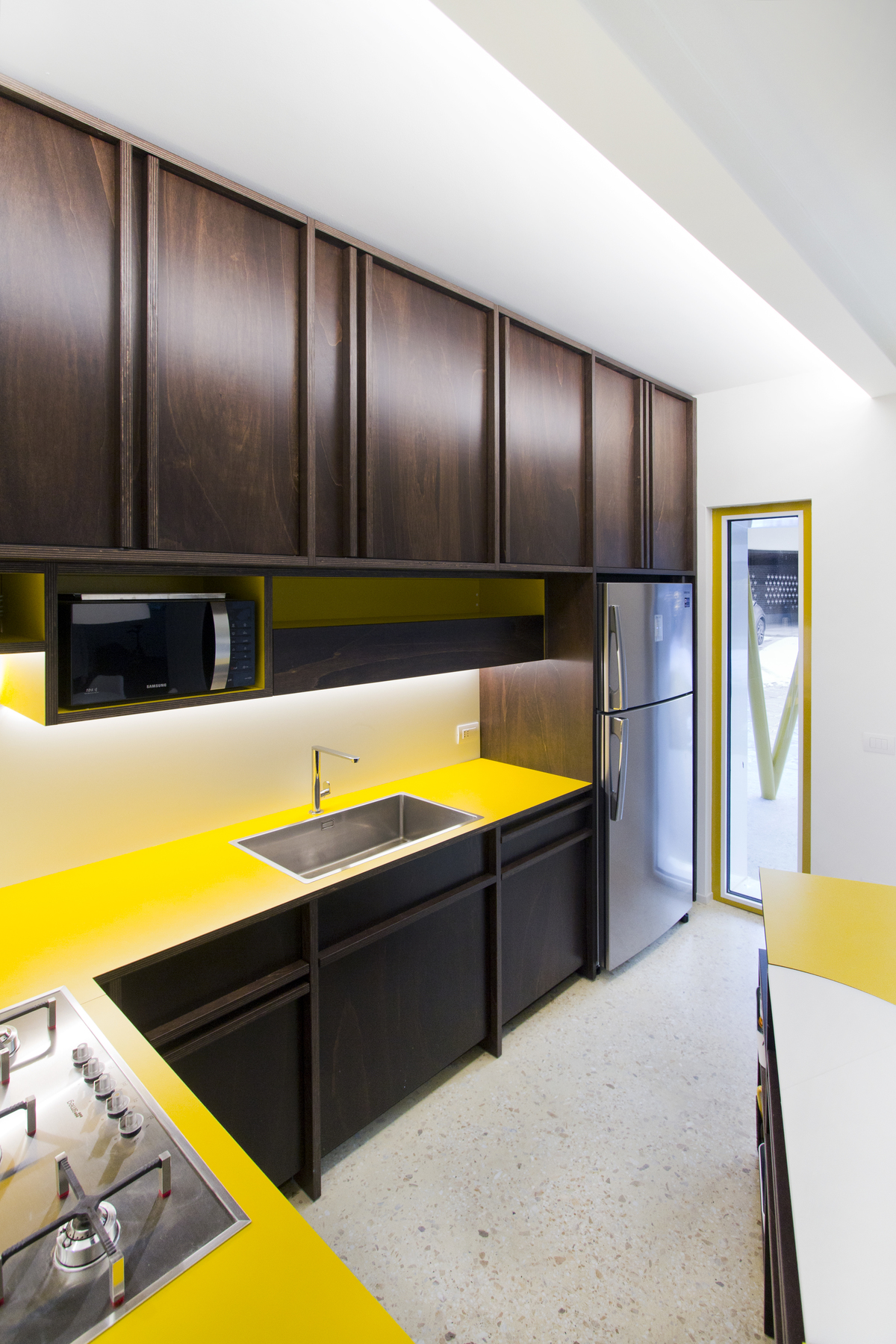 The colour ochre recurs throughout the villa, contrasting with the new glass openings and the light shades on the walls. Terrazzo flooring, used throughout the space, echoes the colours of the existing tiles on the upper floor.
On the first floor, the new bathrooms are inserted diagonally into the existing layout to define a new dynamic space, while the living room and the music room connect across the stairs in one fluid, open space. A number of round openings allow more light in and become key elements in the living area.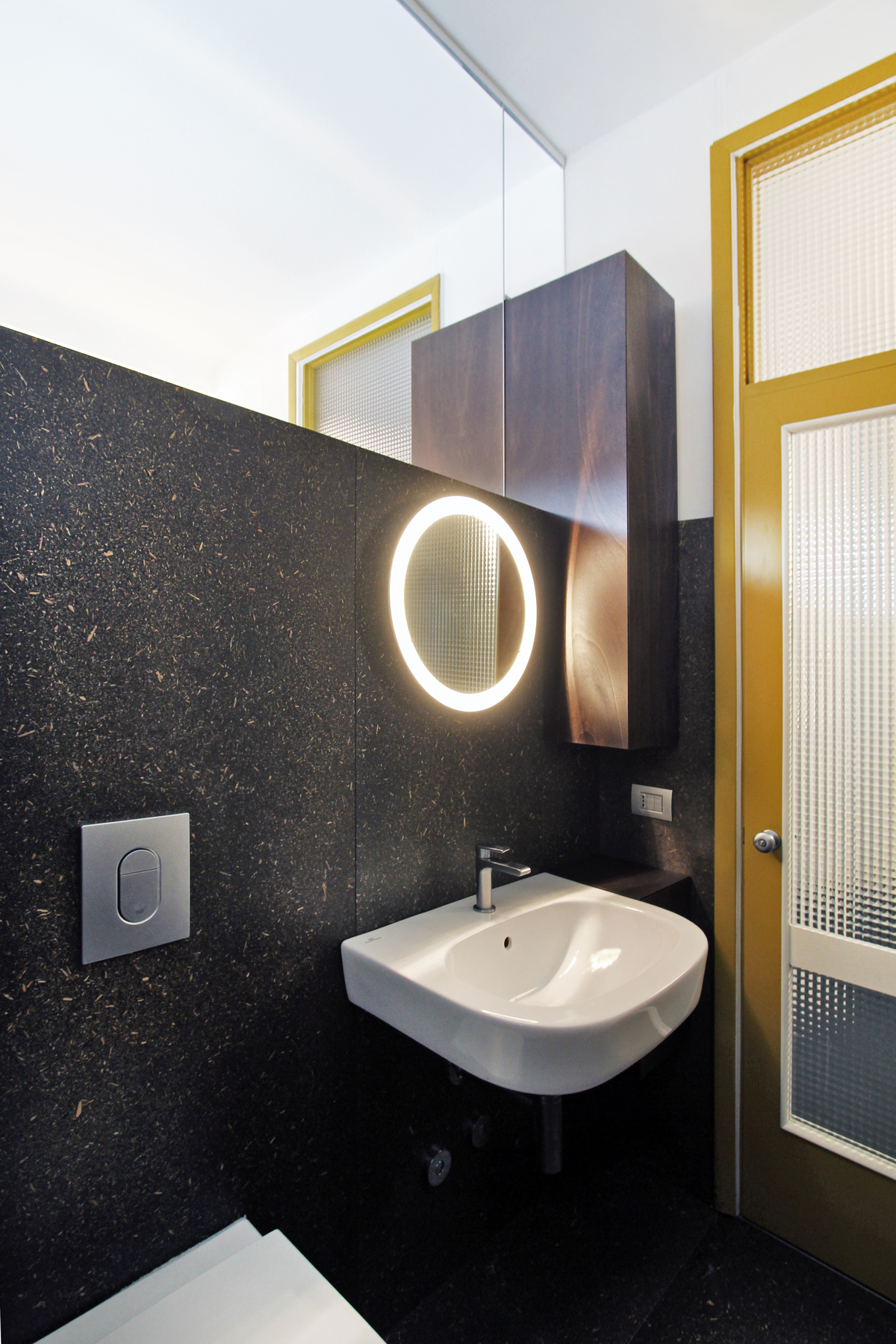 A significant element of the project was the removal of the existing external staircase and the repositioning of the triangular balcony. In addition, new metal grates and the full reshaping of the large porch improve privacy and offer multifunctional outdoor spaces.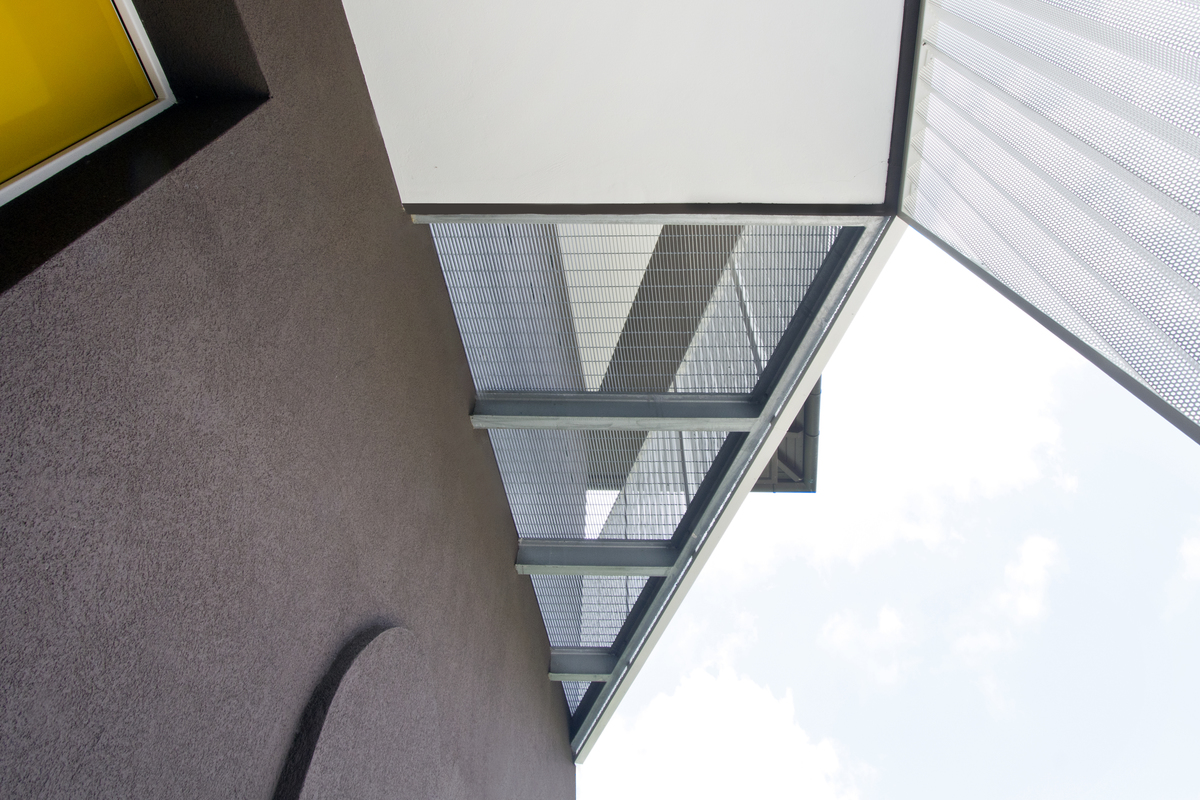 Plastering, textures, window frames and roller blinds contrasting with the external masonry have been reinterpreted in a contemporary way that still maintains the distinctive 70s style.
Photography by Francesca Perani