The existing campus at Parade College, Bundoora is a robust brown brick modernist design, but a new learning hub eschews the established context.
The Nash Learning Centre is located at the forefront of the school and with its clean, white built form is a deliberate point of difference from the college's 1960's chocolate brick.
The juxtaposition aims to act as a sign that the school is evolving, as well as a being a point of pride, displaying the school's identity of education and technology within architecture.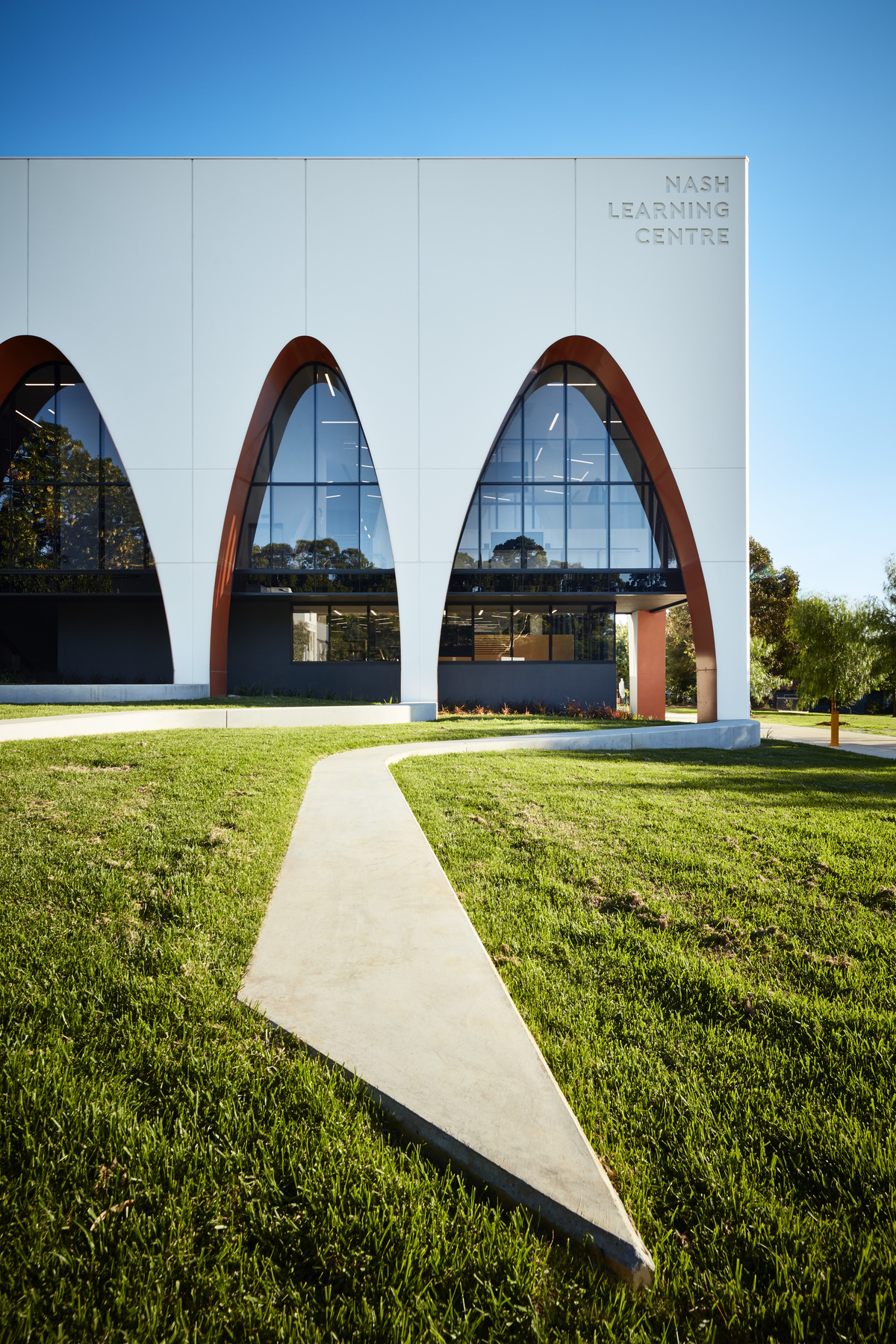 "The new learning hub was a departure from the overarching architectural style and continuity of campus; almost the antithesis in colour, materiality and design language," explains David Carabott, director at CHT Architects.
"The modernist lines were replaced by arches as the concept focussed on creating an architecturally significant building, which was at the centre of the campus, reflecting of traditions of faith and community."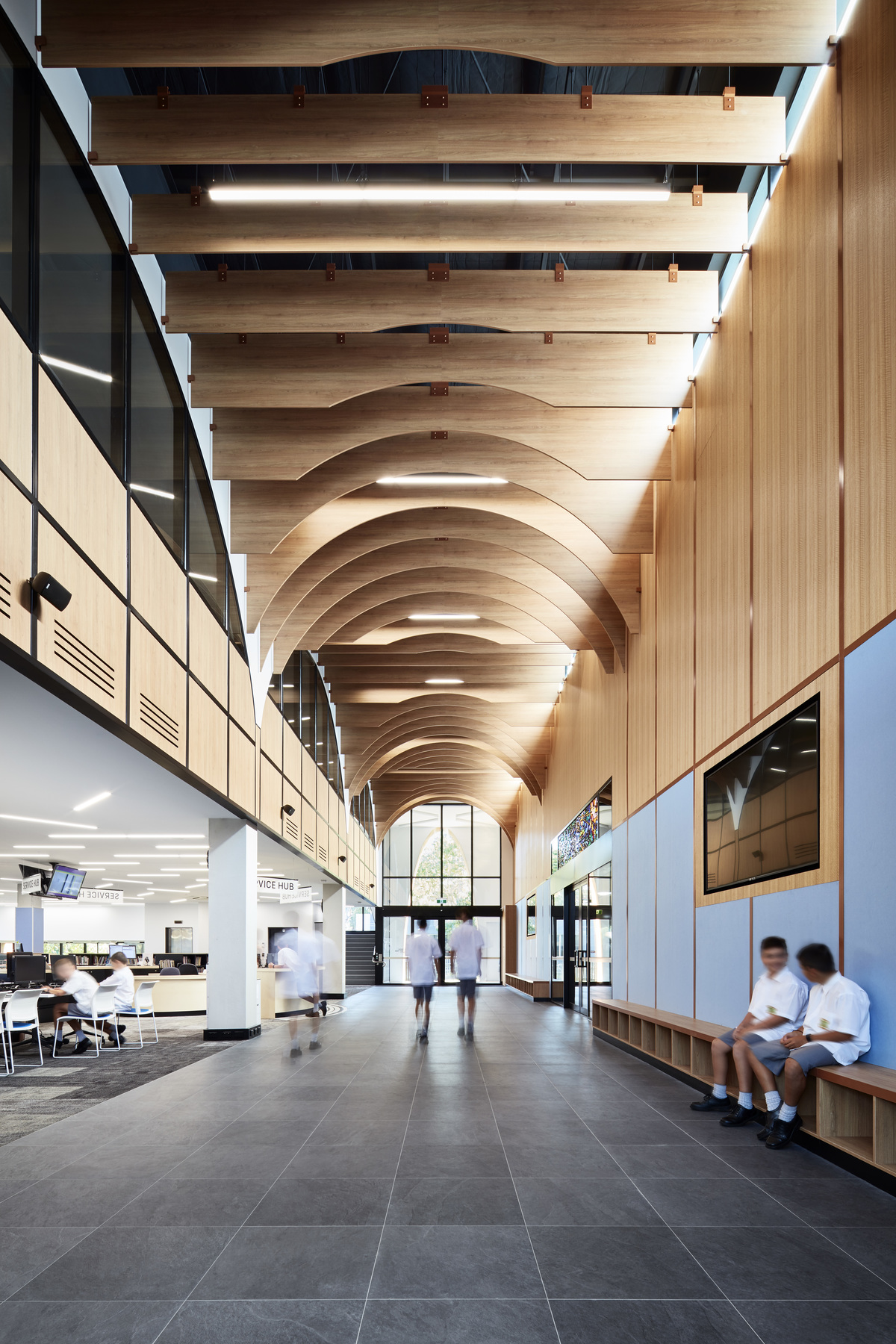 The Learning Hub acts as a colonnade, typical of the architectural language traditionally employed for an educational or monastic campus. The colonnade directs the school community through it, with the spaces within the archways being able to be occupied as common learning areas.
There are large areas of glass that flood the building with natural light and these were tempered with a ceramic frit applied to control the amount of heat gain.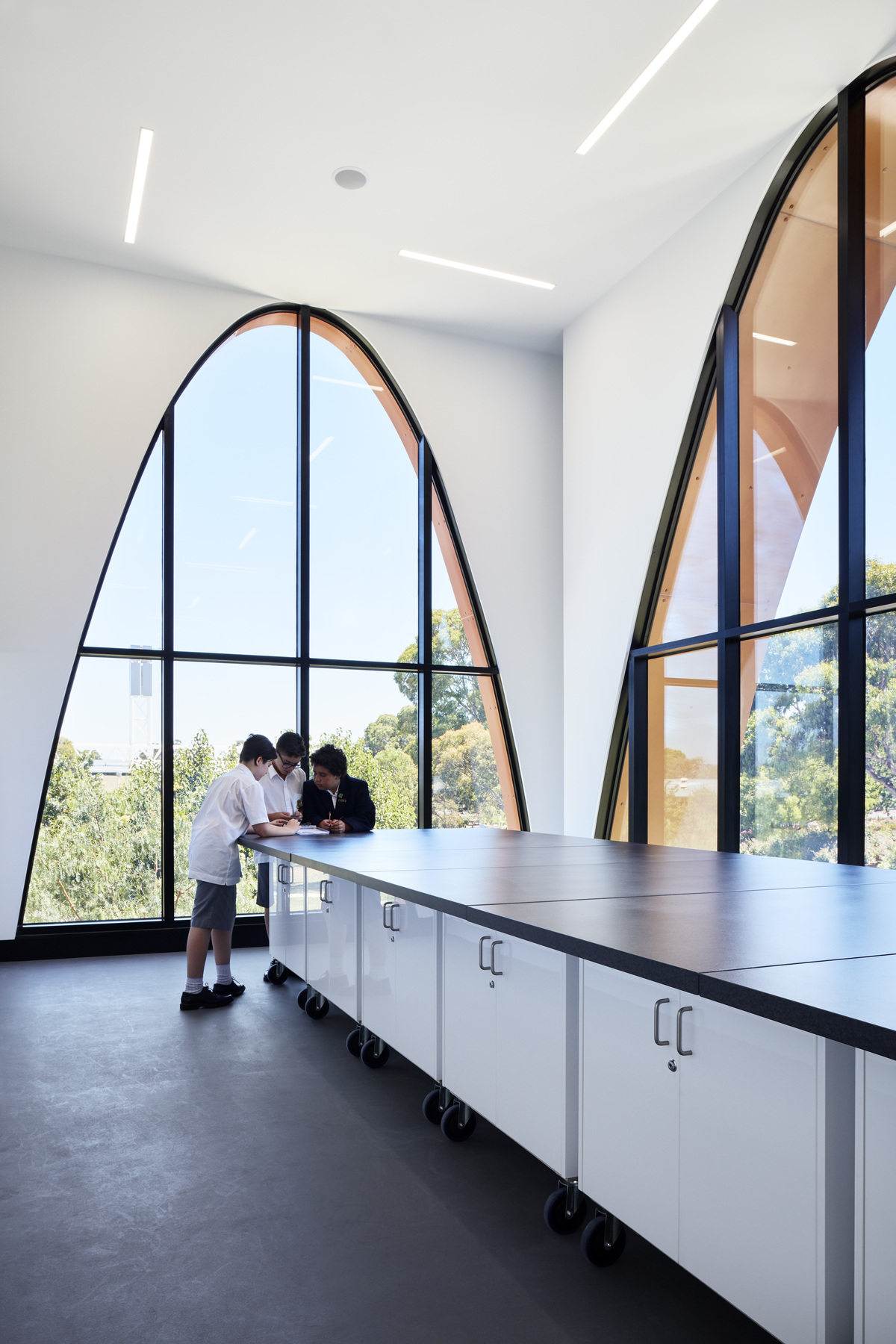 "Throughout design and construction, there was a focus on retaining as much of the original structure as possible," adds Carabott.
"The outcome being the retention of the basement structure as well as the ground floor slab. One other necessary item that needed to be carefully removed and reinstalled was a large stained glass mural, which now sits above the eastern entry linking the theatre to the new Learning Hub."
 Photography by Rhiannon Slatter