CHT Architects' design for this residential aged care facility in Westmeadows, Victoria, was designed with high care and dementia care in mind. 
Architect's statement
The building itself is inviting and comforting. It is a secure and comfortable environment for residences. This design has a strong focus on the individual within a community that best suit residents and staff. Generous common rooms allow for multiple groups to congregate. It also includes a variety of spaces to accommodate programs, activities, classes and events. The design consists of the utmost security and safety for residents and staff. This includes additions such as; well-positioned staff stations, CCTV, safe wandering paths on to all external courtyards, clear and enhanced visual navigation for residents, no obscure sightlines to gardens or external areas when monitoring residents. The design promotes patient well-being and independence.
The combination of coloured bricks in a geometric pattern breaks down the scale of the building. The earthy tones of the stone are sympathetic to the landscape blending seamlessly into the surrounds of Westmeadows. By maximising natural light through large expansive windows particularly in hallways and common areas. The design also includes expansive outdoor spaces with views of the surrounding parklands. This was all achieved without compromising the architectural aspirations of the building.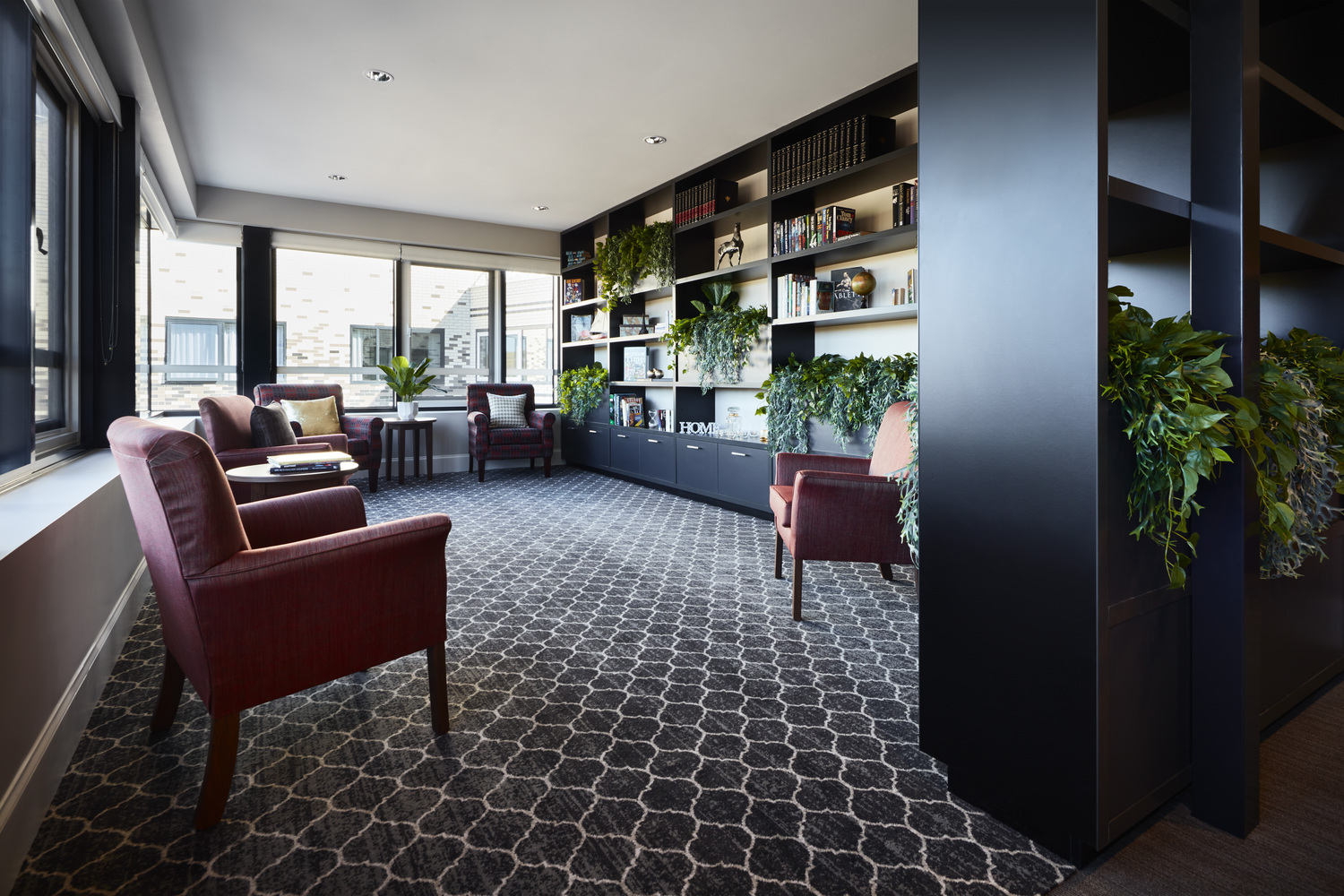 The client brief was to redevelop the site to create a sustainable, integrated and diverse residential community in Westmeadows. The consistent layout allows the objective to be met whilst allowing future expansion. The outcome was a success with large common areas, single rooms with private assisted ensuites and security for staff and residents.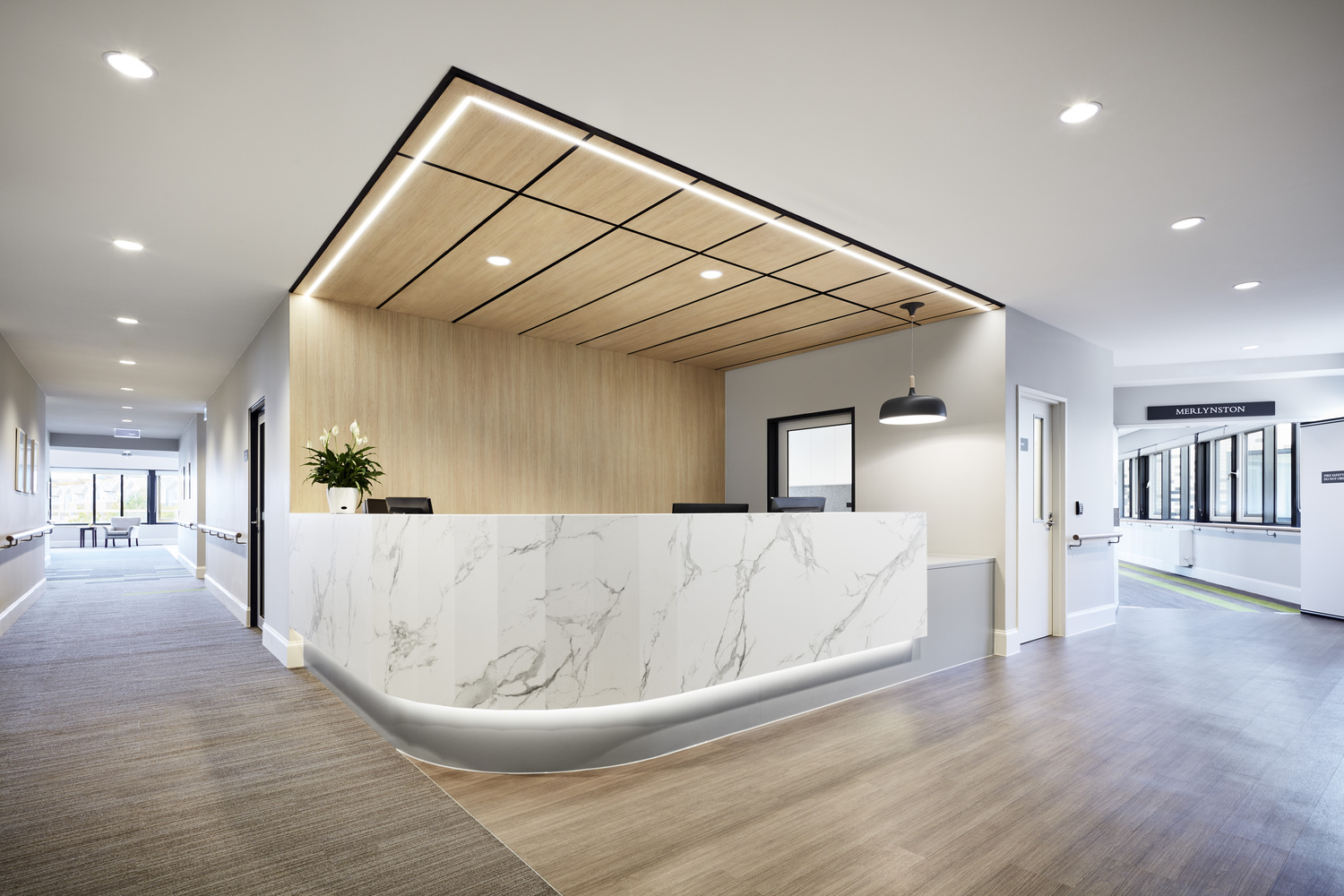 In order to achieve a cost-effective build, the layout has been consistent throughout residences to allow for flexibility and possible expansion in the future. Only economic materials were used throughout to be able to build a facility of this size.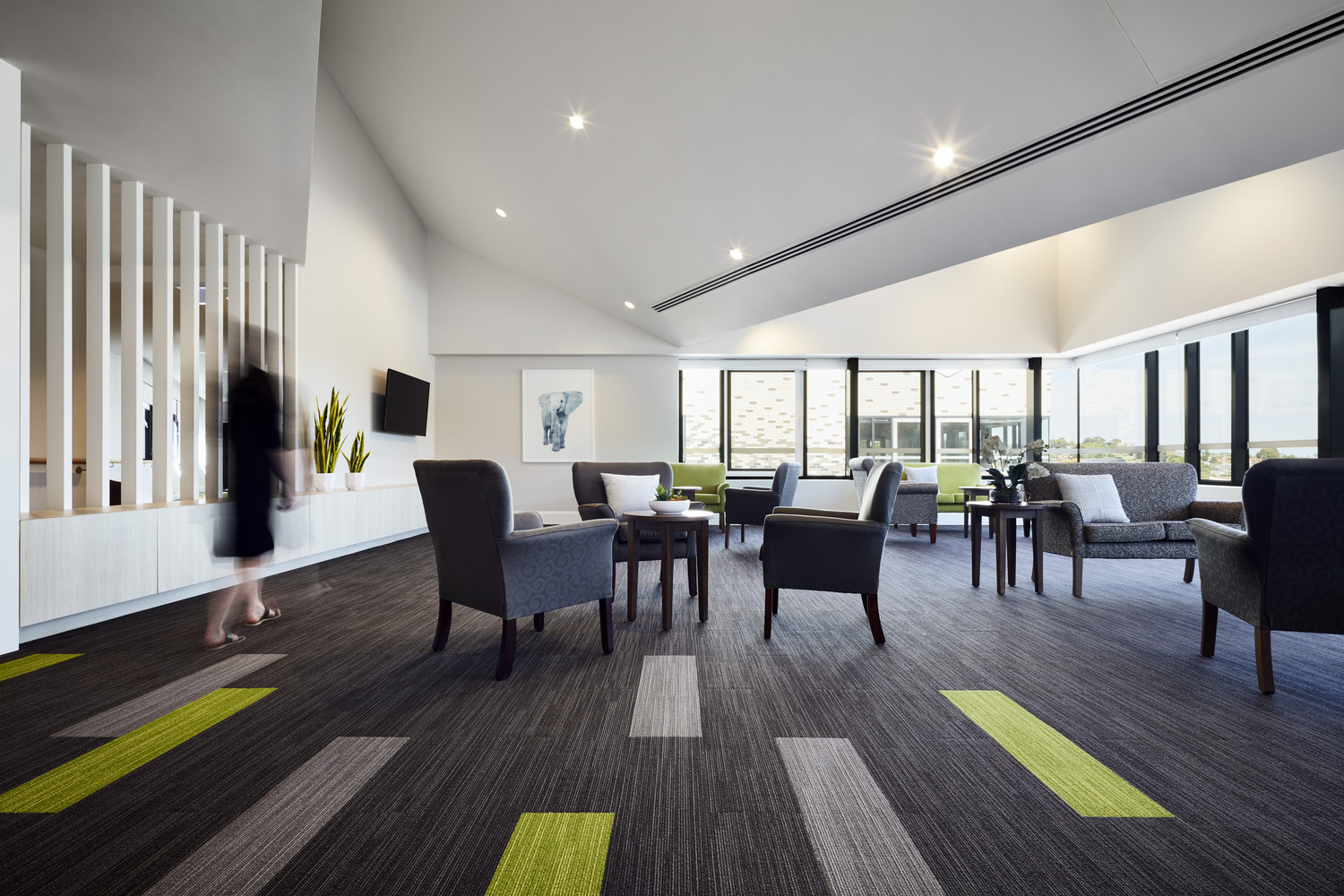 Durable, sustainable and low-maintenance building fabric and interiors were used throughout. Indoor environment quality was paramount with operable windows and natural cross ventilation used. Landscaping and Plants are a major feature inside and out. Passive solar design was utilised for the siting of the building with the building orientated to provide optimum sun and daylight access.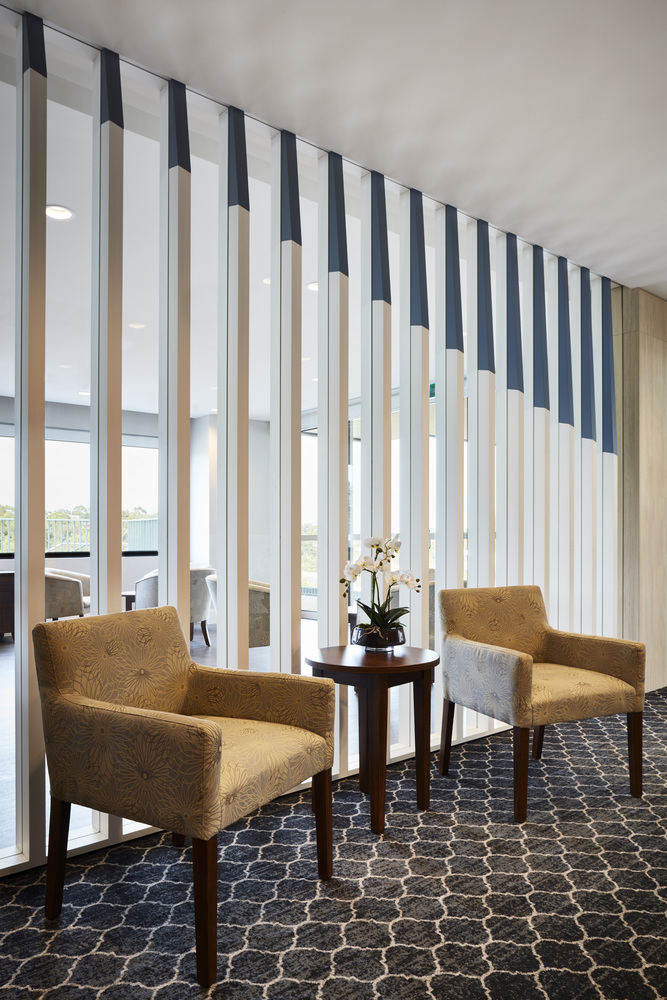 The entry to the building is visually appealing and practical. It features an integrated drop off zone and a separate ambulance area. Effective planning and a strong architectural concept were vital to the execution of the brief. The internal areas are light and airy to benefit wellbeing to residents and there are also spaces for staff and residents to commute. These include; café, library, salon and outdoor areas featuring sensory lighting and safe pathways. A nurse call system was incorporated into all residents' rooms.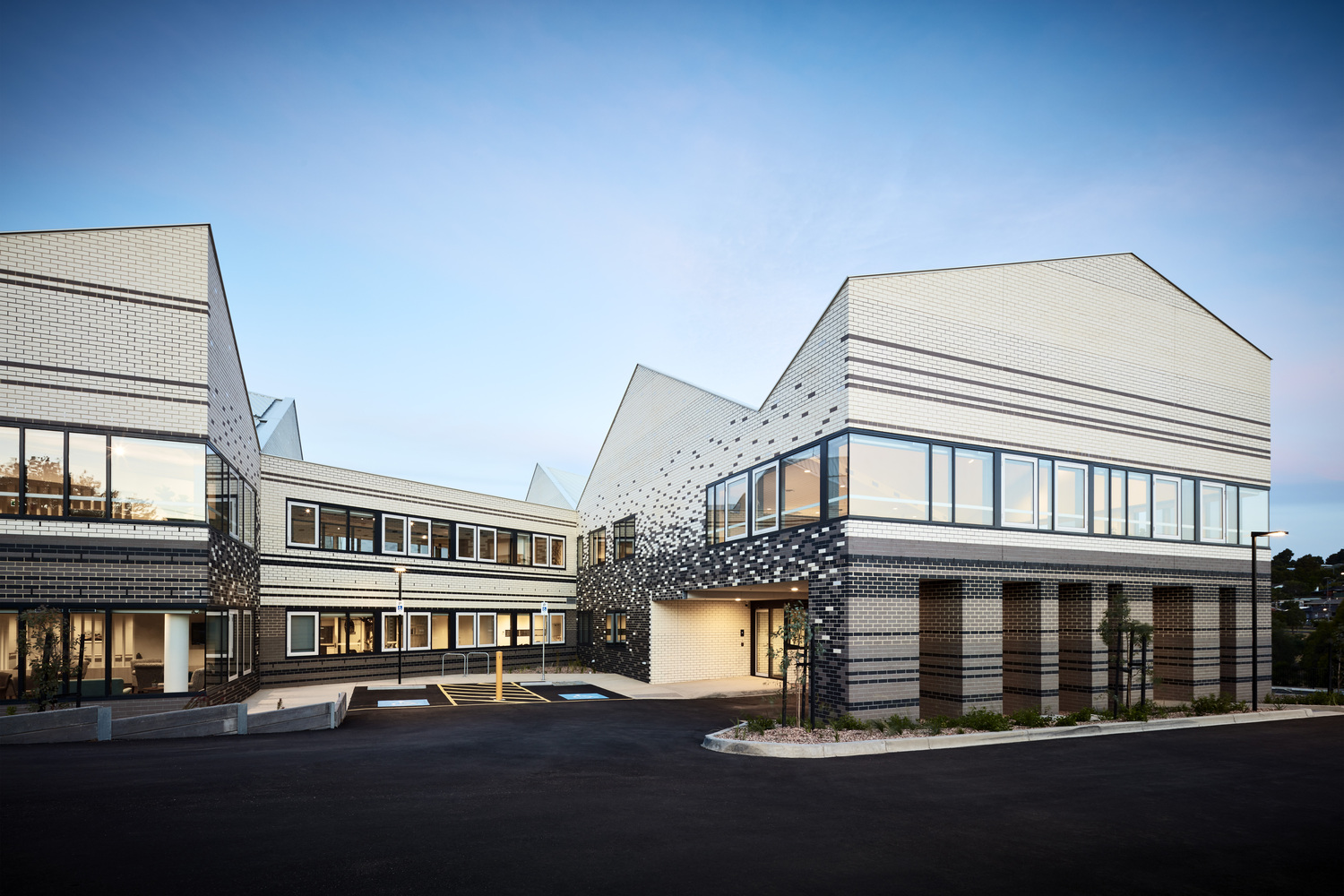 Photography by Rhiannon Slatter