Designing for aged care should not be a challenge, but an opportunity to contribute meaningfully to the evolution of the current model, says Gabriella Avenia.
The Hassell architect recently penned an insight piece on the sector and the relationship between social connection and mental health with particular emphasis on the recent COVID-19 lockdowns.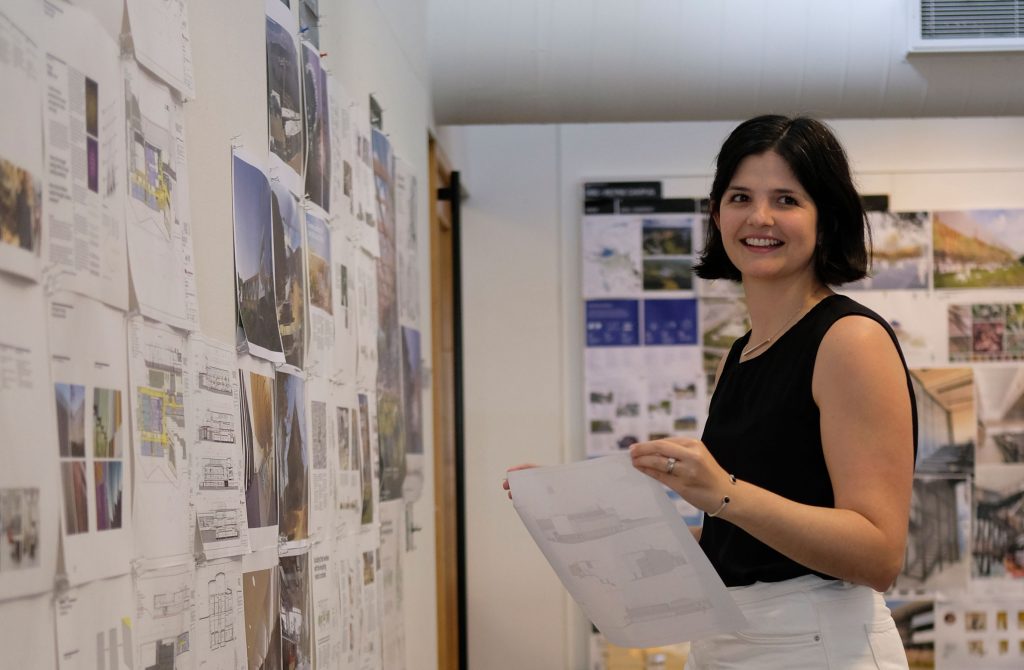 "Often designers in aged care are designing for the family, not so much for the residents," she tells ADR.
"So the facility is beautiful with plenty of features to allay the fears of the family members who are entrusting their loved ones to the home, but up close, it often doesn't address the day-to-day social connection and mental health needs of residents."
In her research, Avenia studied Maggie Creswick Jencks – the UK designer and a person living with cancer – and her namesake organisation, which offers free support to cancer patients, their family, friends and carers.
Now with 30 centres across the UK, Europe and Asia, the Maggie model offers a place for group meetings, education sessions, counselling and yoga.
"Each space within a Maggie's centre is considered and deliberate, visitor-driven and supportive," says Avenia, who visited some of the centres as part of her research.
"A prime example of people-centred design, Maggie's fosters connection for those, who without it, are vulnerable to feeling isolated in a time of need."
The Australian Royal Commission into Aged Care Quality and Safety's royal commission final report released this week made 148 recommendations including that the system be founded on principles of "unfailing compassion — care, dignity and respect."
It also drew attention to the fact that levels of depression, anxiety, confusion, loneliness and suicide risk among aged care residents have increased since March 2020.
According to Avenia, architects can play a role in combatting loneliness and some of the other physical and mental health issues raised in the final report.
"Just the way the kitchen is designed can make a big difference," she says.
"My grandmother, who is in an aged care facility, gravitates towards the kitchen. Designers should be ensuring these communal spaces are warm and welcoming and encourage social interaction."
Materiality and finishes can also foster a more domestic environment. Avenia mentions 'homely furniture", plenty of artwork, raw concrete, warm timbers and soft fabrics.
The entrance is another important consideration, and should be designed to reduce environmental stress for new residents with easy wayfinding and a visual connection with the landscape.
"Connection with the landscape is a key elements of every Maggie's," Avenia writes in her paper. "Whether the natural landscape, a roof terrace, productive cottage garden or an internal courtyard."
At the same time, Avenia also believes there should be a clear distinction between public and private areas, which provide visitors with "control over their own environment.
"They should have the opportunity to seek solitude, social support when desired, and find positive distraction in group activities – all elements of a supportive environment."
Many of Avenia's findings are not new. But as she writes, and the Australian Royal Commission's final report reinforces, the detrimental effects of loneliness must be front of mind post-pandemic.
"I think we're all more conscious of the challenges faced by our elderly," concludes Avenia.
"A lot of us had never experienced anything like the isolation and lack of social interaction that came with lockdown, but it's something that many of our oldest residents are familiar with.
"I hope the experience makes us better designers since we can now all personally relate, in some aspect, with that feeling of loneliness, which should encourage us all to create resilient places that keep people connected."
Lead render: The Karingal Green Aged Care, which is currently being designed by Hassell.