The new nine-storey Craftworks project, designed by CHT Architects, has created its own creative ecosystem. It's here that commercial tenants and the community come together to share ideas, communal spaces and a holistic philosophy that fosters true community, culture, wellbeing and sustainability.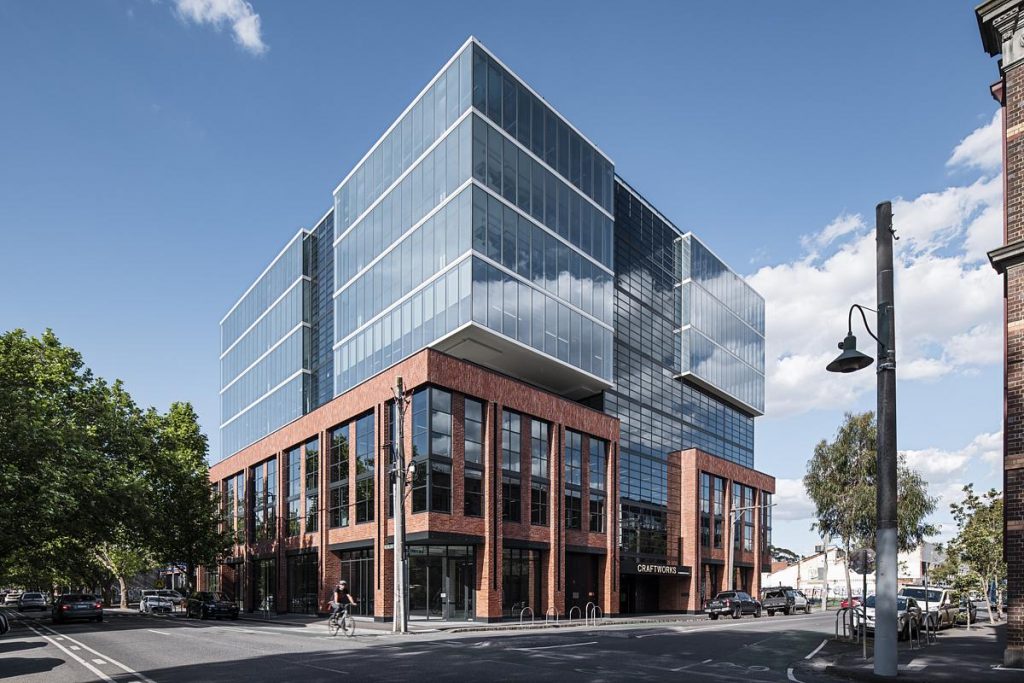 Located in post-industrial Abbotsford at the doorstep of the Melbourne CBD, Craftworks is a new kind of office building designed for innovative businesses that understand that culture, amenity, convenience and lifestyle are becoming increasingly strong drawcards for attracting the best staff.
CHT Architects founder and director David Carabott says Craftworks is an office building that has been designed to "maximise human potential and connect business within the building to create a meaningful community".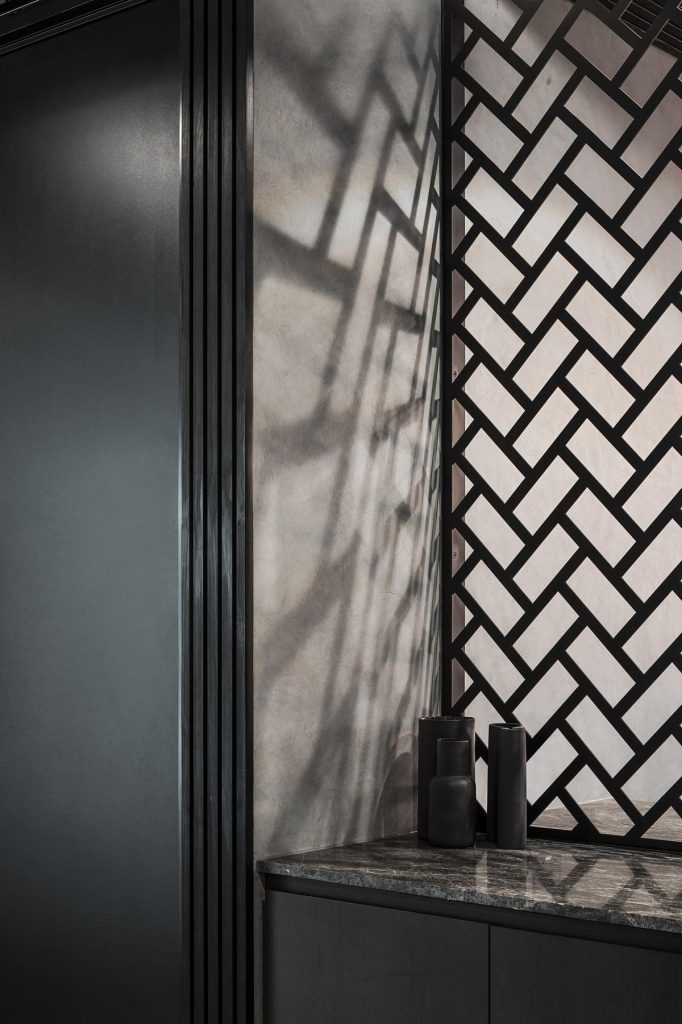 "We've designed the building to provide multiple layers of experience," says Carabott.
"This will appeal to businesses looking to attract the best-quality staff and offer a dynamic environment in which the staff can excel.
"It has a wide variety of spaces, so if you want to work in the ground-floor café space, or you want to have a client meeting on the rooftop, you can.
"The building's state-of-the-art wellness centre provides direct access to the Yarra trail – for runs and bike rides – fostering further opportunities for occupants to enhance their health and wellbeing.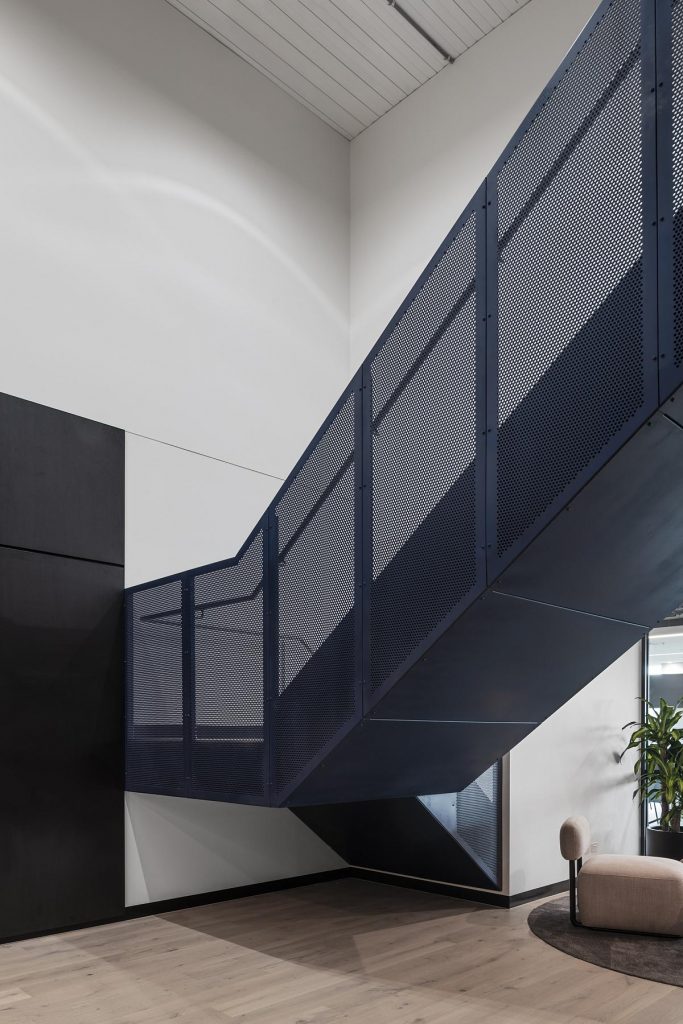 "We've really focused on end-of-journey facilities to encourage human and planetary health, such as including showers and 140 bike racks, so people can enjoy a scenic and eco-friendly riverside ride to work, and then shower and store their bike safely for the day."
The key design philosophy behind Craftworks is inspired by the Bauhaus movement, to support and encourage collaborative thinking.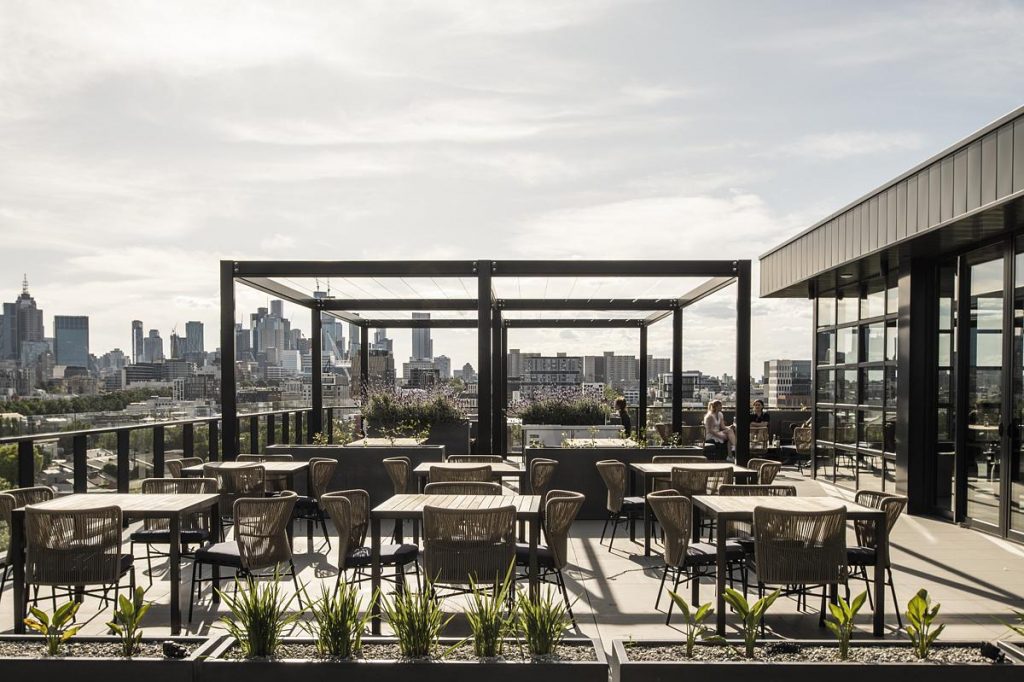 "Craftworks is designed to be a collective, with opportunities to interconnect and network on every level via a thoughtfully arranged internal design that maximises natural light and visual connectivity," says Carabott.
"It will become an ecosystem of its own in which tenants share ideas, inspiration and momentum."
Mark Spraggon, one of the practice directors, says that Craftworks is set to become an iconic building in Abbotsford.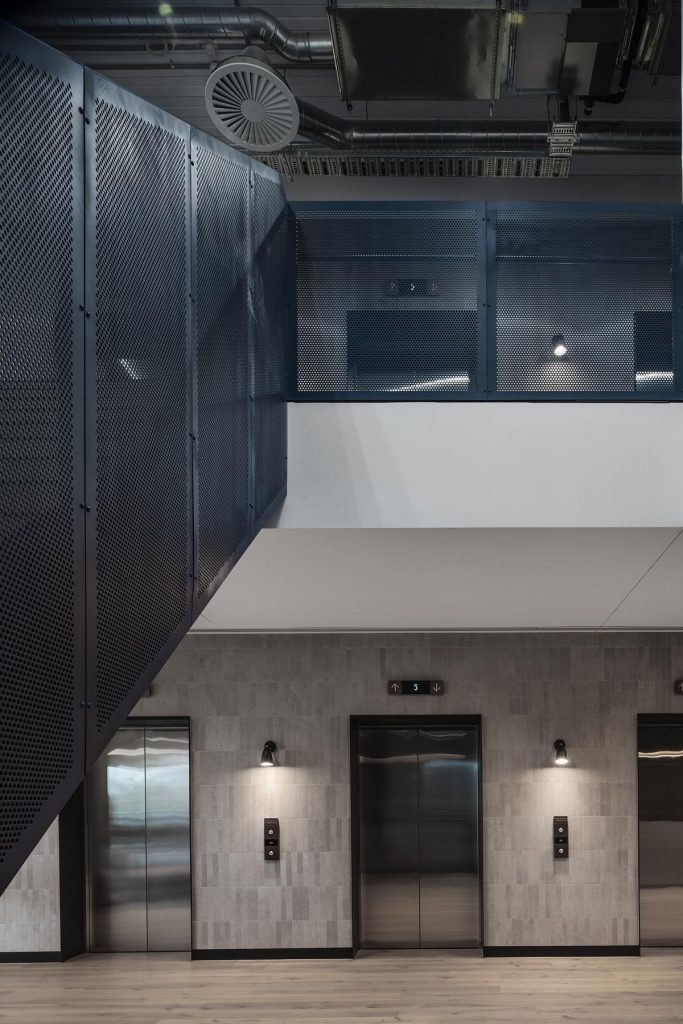 "While the design is distinctive and iconic, it is equally one that will seamlessly stitch into the industrial heritage of the area.
"In a principle that aligns with the permaculture philosophy of distributing and using excess, Craftworks will make its communal facilities available for use by others when they're not being used by the commercial occupants.
"So, for example, the building's gallery area will be available for displaying creations from local artisans, while the 80-seat theatre, rooftop terrace, lounge and meeting spaces can all be used by local community groups.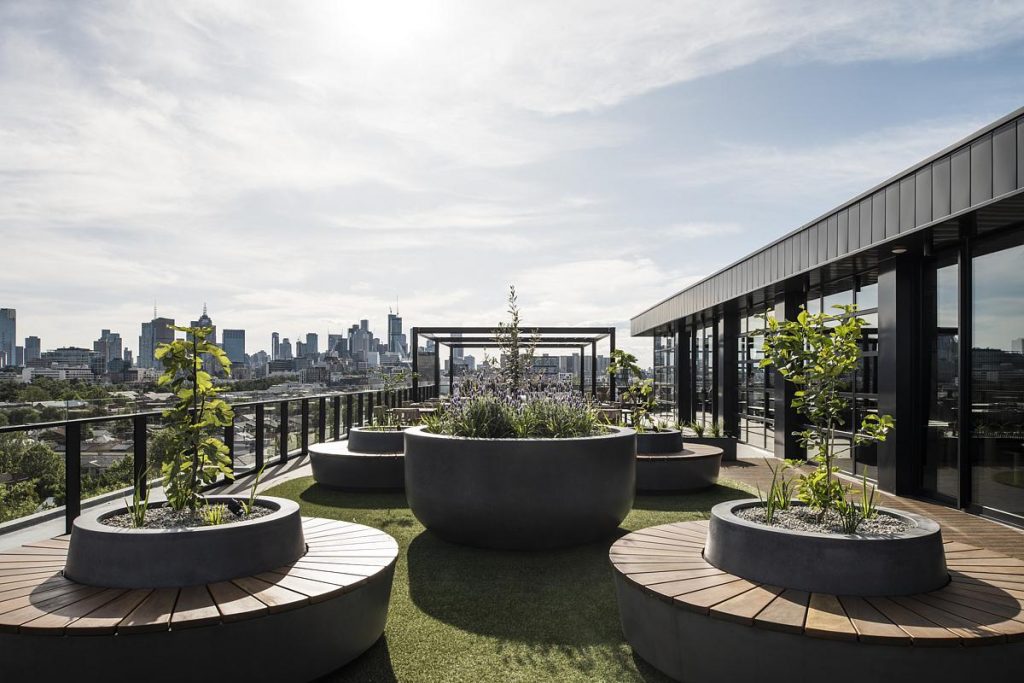 "Elements such as the ground-floor café, theatre and the foyer's gallery exhibition space will also attract people into the building, making this a building that has a meaningful connection to its location and makes a genuine contribution to the community in which it resides.
"And all of these things are interconnected to create a vibrant streetscape."
Urban permaculture, the holistic nature of Craftworks continues with a closed-loop approach to sustainability, inspired by Carabott's passion for permaculture farming.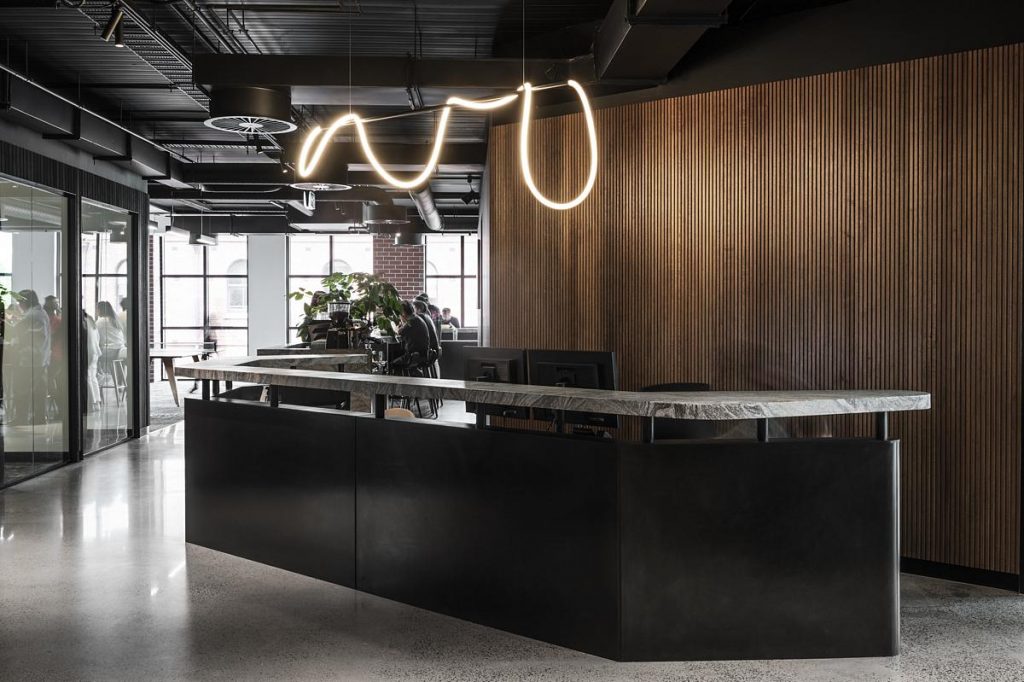 This includes the use of sustainable materials and energy attributes such as solar panelling and biophilic elements.
"I love the idea of tenants tending to the rooftop chooks and gardens, creating food such as fruit, vegetables and eggs for the ground-floor café and local residents," says Carabott.
"For tenants, this will bring a meaningful human connection to nature and the building that is often missing in the corporate work environment.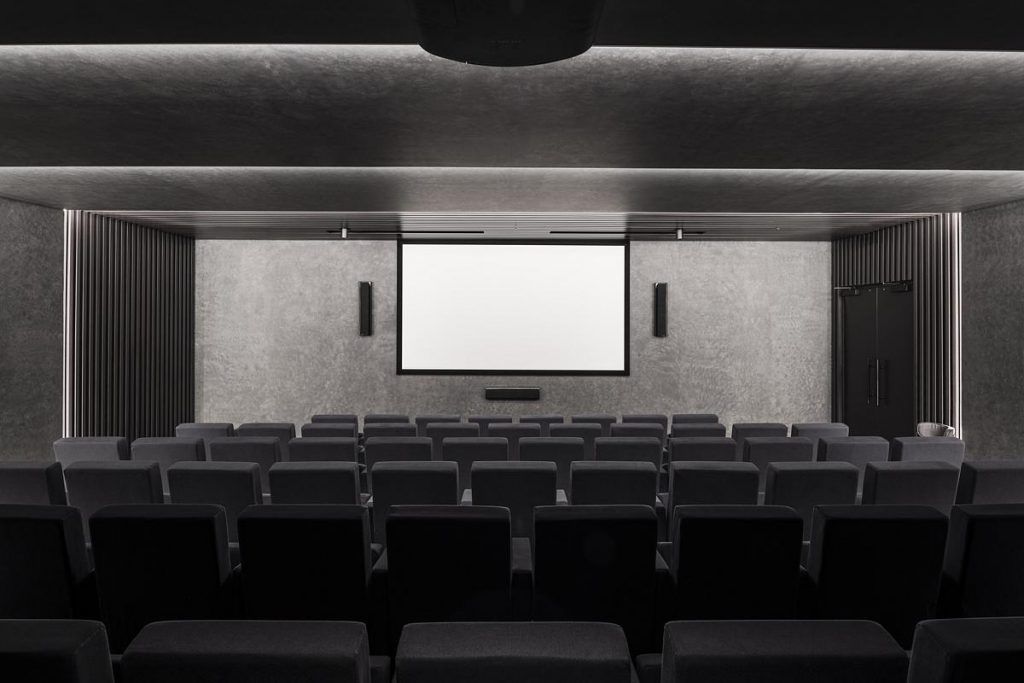 "We wanted to deliver a project that fostered community connection, as well as the physical and mental wellbeing of everyone who interacts with the building."
SORA Interior Architecture & Design was in charge of the interior design on this project.
"Our aesthetic choices were inspired by the Craftworks name – textural items which make you want to touch them, appearance of hand crafted, refined items and finishes," shares the team.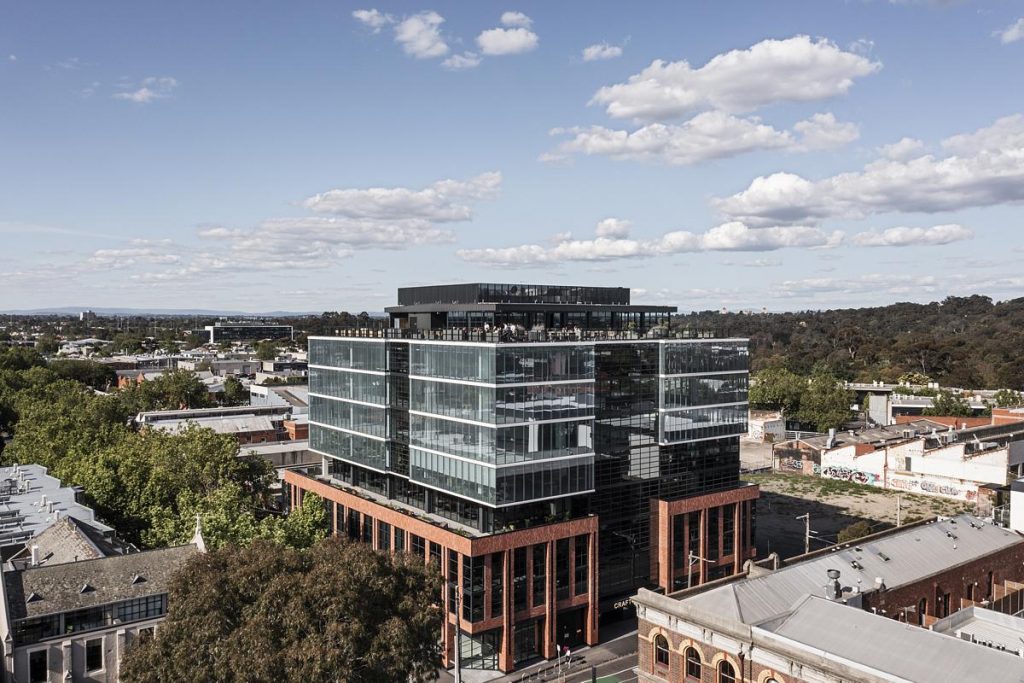 "Also, taking inspiration from the Bauhaus movement which inspired the architecture – geometric forms and angular lines.
"The choices were also informed by each individual business and the brief and brand image they wanted to convey, which all needed to be cohesive with the overall Craftworks building aesthetic."
Discover here how Stickman Tribe designed the largest brewpub in Perth's CBD.