With a life-long career dedicated to designing carpets, there's not much Deb Ryan, design manager at Modieus, doesn't know about producing quality, bespoke solutions. ADR chats to Ryan about her background, design process and inspiration.
ADR: How did you get your start in the design industry?
Deb Ryan: I started out at 17 when I was still in high school. I knew I wanted to do something in the arts but just wasn't quite sure what.
Most people don't set out to be a carpet designer, but there was an ad in the paper for a design trainee at a local manufacturer in Geelong. I went for the interview and was lucky enough to get the job.
All of my training was completely in-house from start to finish; from how to draw the designs to how the carpet is sampled, manufactured, shipped and marketed. It was a really good lesson in the full learning capacity of how carpet is actually made.
Having spent your whole career in the industry, what changes have you seen?
Today we look at carpet as an art piece on the floor, whereas when I started it was just a bit more of a necessity and had more of a pub-like aesthetic – lots of tartan and cabbage leaf patterns.
Now, it's completely anything, there are no rules. It's open and there's no expectation of what a carpet should look like.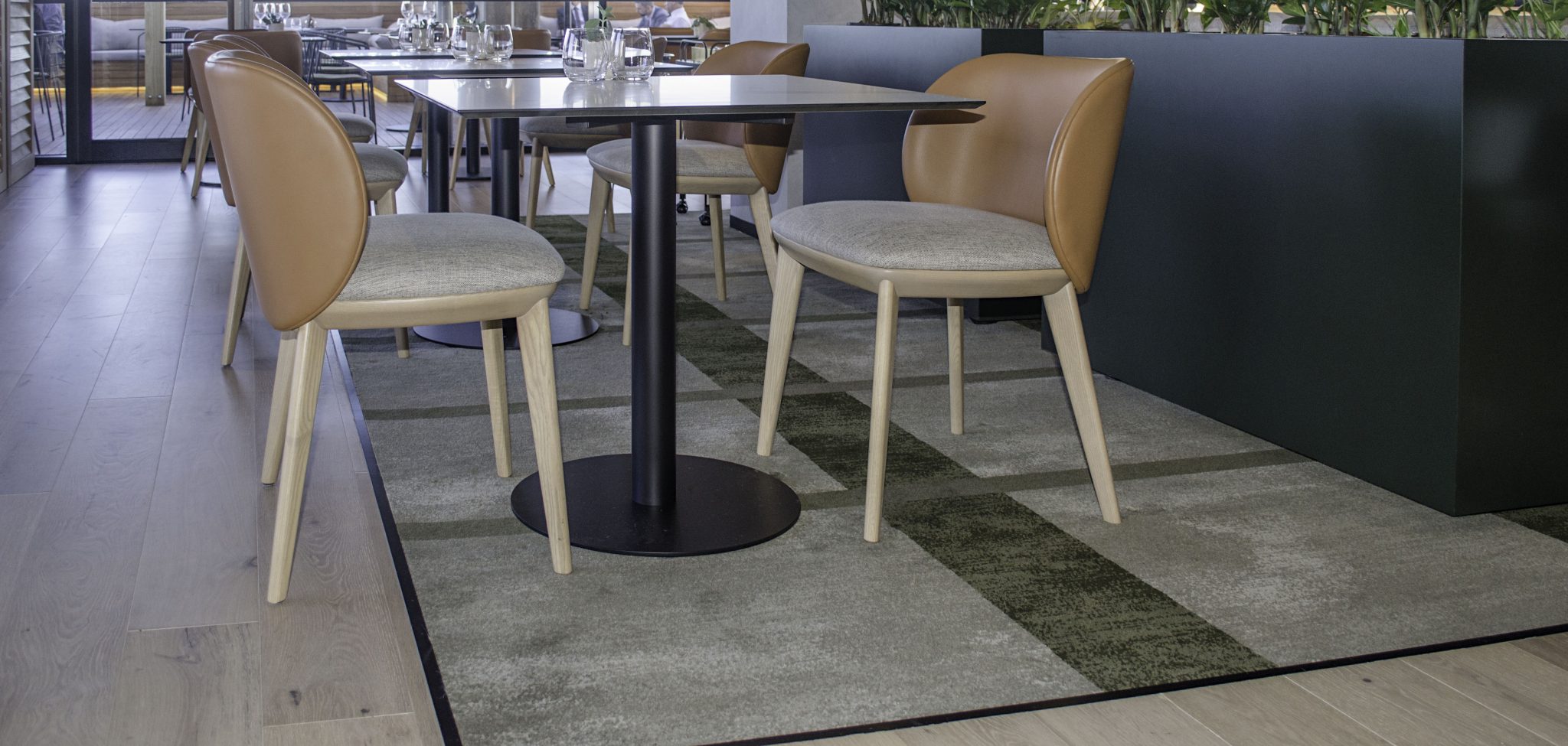 What inspires you?
Everything, and everyday life. The littlest of things like the colour of something outside, whether it's wildlife or nature or something tactile that I might see. It could even be walking through an art gallery.
I have children, so I feel like I'm out in the world a lot mixing with all different people and places, so inspiration really does come from everything.
Once you've gathered that inspiration, wherever it comes from, what does the design process look like?
I might just sit down and start drawing, whether that's on paper or on the tablet, and then there's a bit of photoshop involved. I'm quite free, I tend to look at things a bit differently to other people and try not to pigeon-hole how I start; I kind of just go with how I feel each time and it generally varies.
In terms of a good design brief when you're working with architects and designers, how do you go about that process and what would make it more streamlined?
Architects usually have a really solid concept to begin with, so we normally would talk about that and make sure we're on the same page. That said, they also have to be really open to the natural design process where you might start with that initial idea and then as we work along, you could end up with something completely different.
So it's about being open-minded and not pigeon-holed into the original idea. It's great to start with a solid idea, but it's nice to have a design journey.
Talk us through some of the products that you design with Modieus.
I personally design the Axminster, the HAX, the hand-tufted and the printed. They all have a really different and unique finish, even if you use the same design for each one, you would have to adjust that for the nuances of each carpet.
What is it like working for Modieus?
It's amazing. The culture is really built on trust, knowledge and friendship. Because we've all worked together previously (between us we've got roughly 120 years' worth of sales, design and carpet knowledge) we all bring our own unique values to the table and we trust each other to keep our side of the deal.
We all know that each other is very capable and we draw on each other's strength to help get everything across the line together.