With a combined 130 years of experience, the team at Modieus truly know what it means to create beautifully designed quality carpets and rugs for the commercial flooring market.
Founded in 2015 by Xander Okhuizen, an enterprising Dutchman with over 25 years' experience in the commercial flooring industry, Modieus is now taking the Australian market to new heights with their bespoke solutions incorporating new technology and outstanding customer service.
"We pride ourselves on being able to provide a total flooring solution for the commercial market. Whether it's traditional Axminster carpet in broadloom or cushion backed tiles, printed carpet, even custom designed door mats are becoming increasingly popular with a lot of our hotelier clients.
"We also have introduced new technology such as hand-tufted Axminster (HAX) that gives our customers greater choice in design and allows for some spectacular installations that really give that 'wow' factor", says Okhuizen.
Their lead designer, Debra Ryan, has been designing carpet for over 18 years, giving her an unparalleled advantage when it comes to designing to a specific brief.
"I am really passionate about great design and making sure my clients fall in love with what we create. I can take inspiration from anywhere; organic silhouettes and geometric shapes can blend together seamlessly. Making something unique to fit a specific interior scheme is what makes me excited. That, and seeing the final product installed," says Ryan.
One of these projects the company has recently installed was the St John's Park Bowling Club in NSW, with over 1100m² installed throughout the lobby and gaming room areas. The design brief was to bring the outdoors in to create a lush greenery theme throughout the entrance and lobby.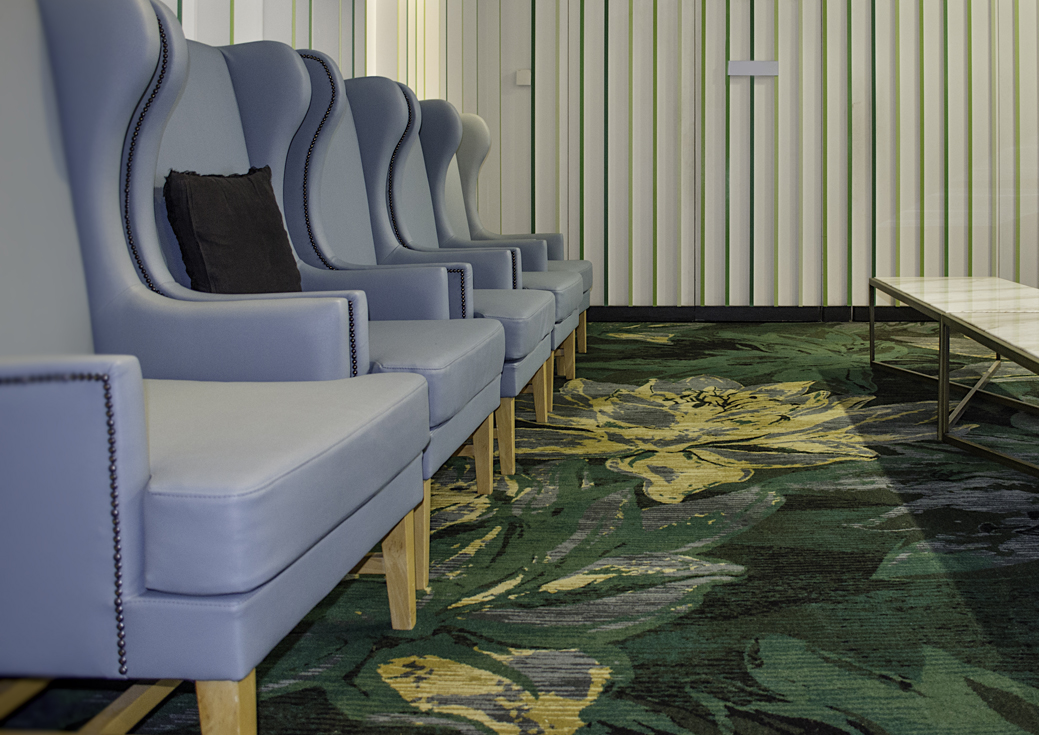 Modieus utilised soft jungle green tones and large format floral motifs to bring a sense of scale in broadloom Axminster throughout the lobby. The gaming area utilised cushion backed Axminster tiles in an abstract feather design in similar colour tones to create a cohesive look throughout the entire venue. These different carpet constructions from Modieus ensure their customers always have the right product for the right area.
In potentially high-traffic areas such as gaming rooms, utilising tiles means that any damage that may occur can quickly and easily be changed out with ease. Tod Oxborough, Gaming and Operations manager at St John's Park Bowling Club was delighted with the service and quality from Modieus.
"They were a delight to deal with, starting from interpreting the designers brief, all the while taking the clubs Feng Shui into consideration.
"The process was streamlined and effortless, the end result being exactly what we envisaged, both club members and staff being commenting on how spectacular the transformation to the venue was."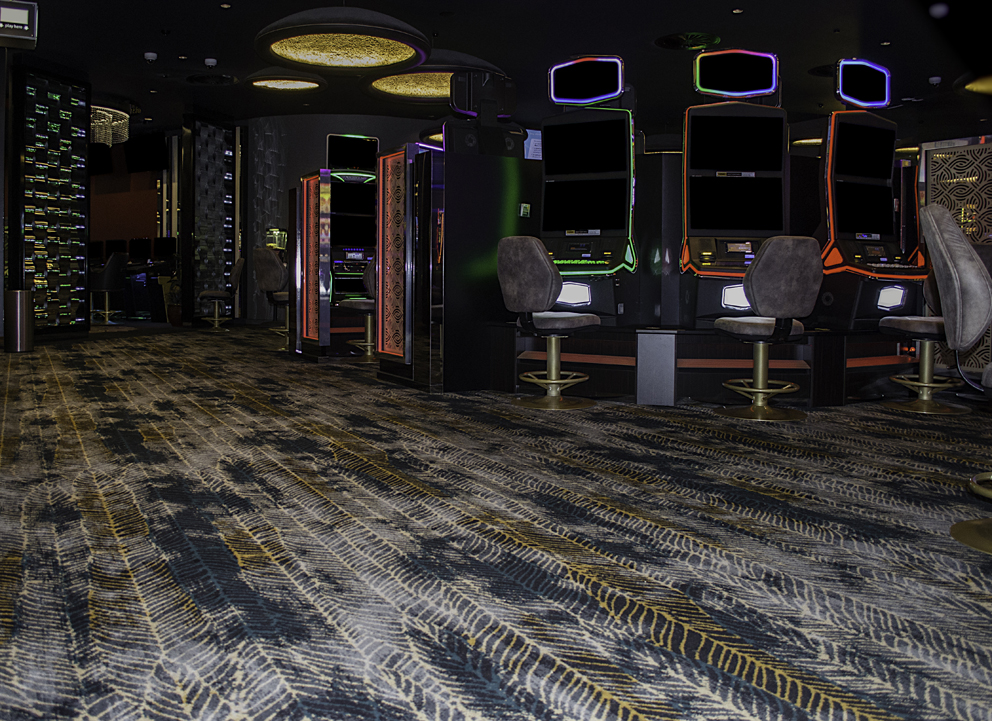 While Modieus is a relatively small team, it takes customer service seriously.
"We're growing at such a pace but we're mindful that each client we take on must have the same great service we're known for. I'm very proud of the company we've built, and looking forward to seeing more great projects around Australia in the future" adds Okhuizen.
Find out more at www.modieus.com