Landini Associates has designed a Times Square-located flagship store for McDonald's, which is an evolution of the practice's global format for McDonald's, Project Ray, named after the brand's founder Ray Kroc. 
Built over three floors, the new store replaces the original restaurant that opened in 1984, located on the corner of 45th and Broadway in New York City.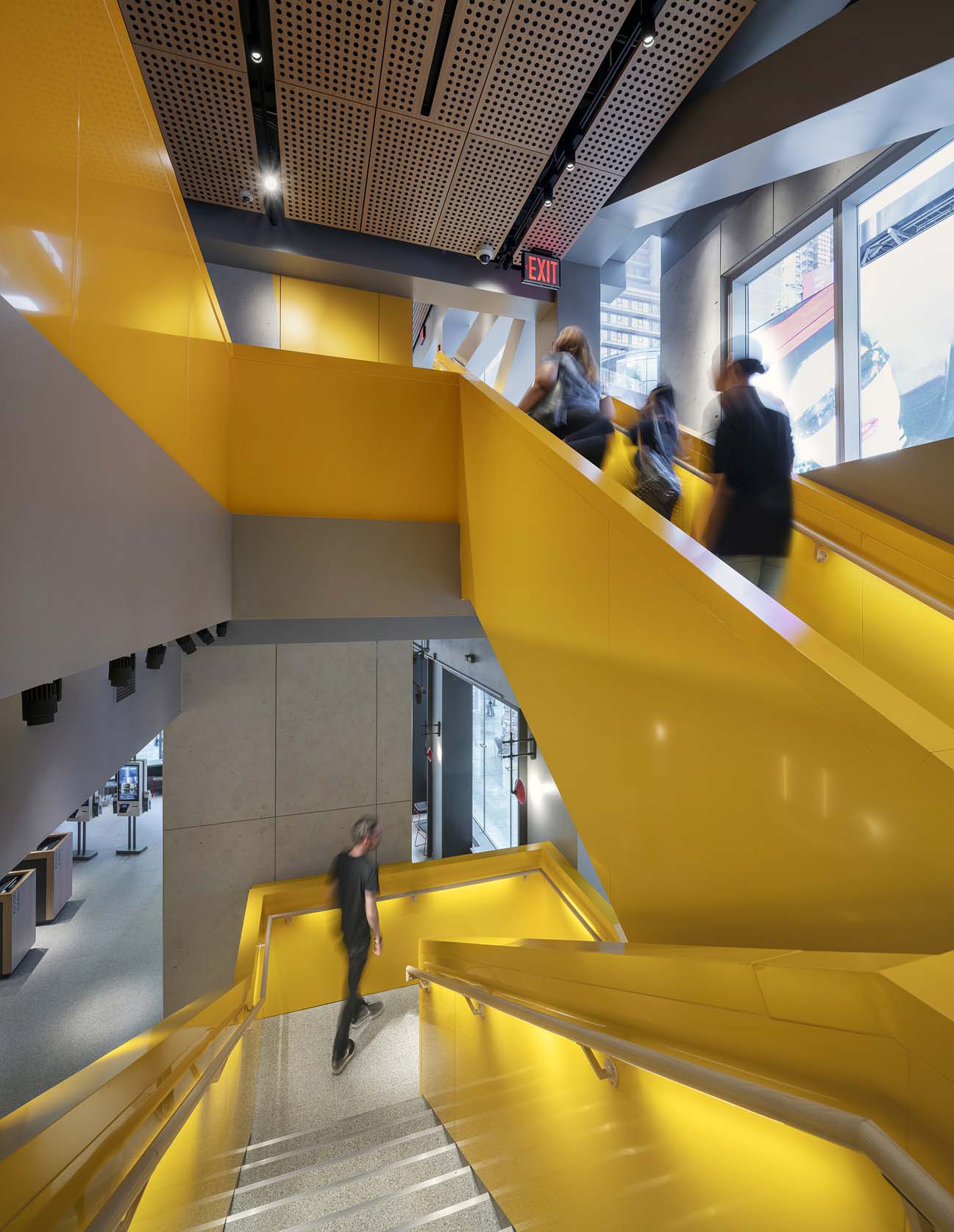 The colourful graphic environments that have become the signature for McDonald's internationally are replaced with a quieter approach; the walls of the store decorated only with occasional abstractions of the golden arches.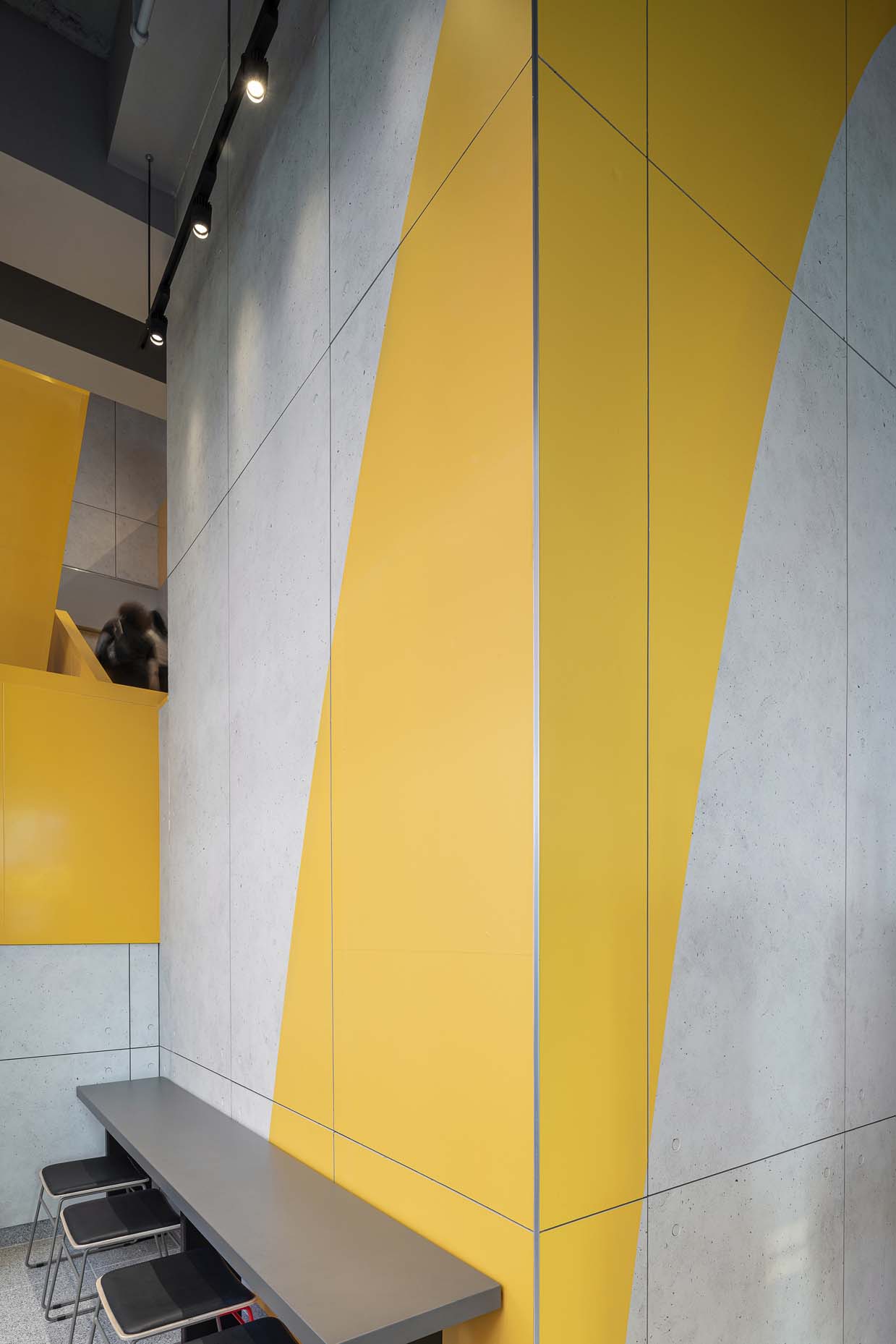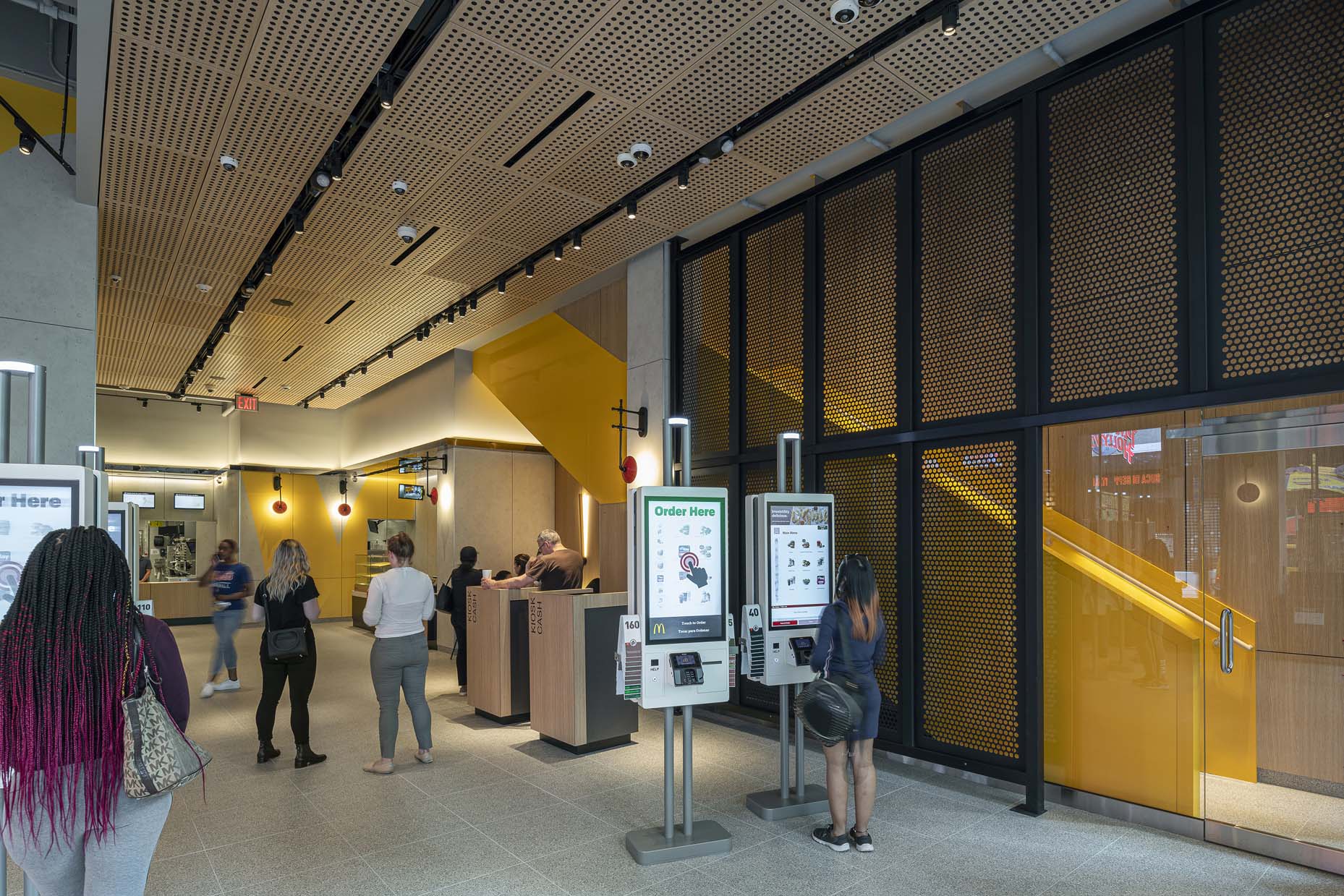 The flagship has a bold approach to design and aims to create a calm environment in contrast to the energy of the busy square outside. A three-story glass curtain wall provides customers with views out to the heart of NYC, and a yellow staircase injects a pop of vibrancy.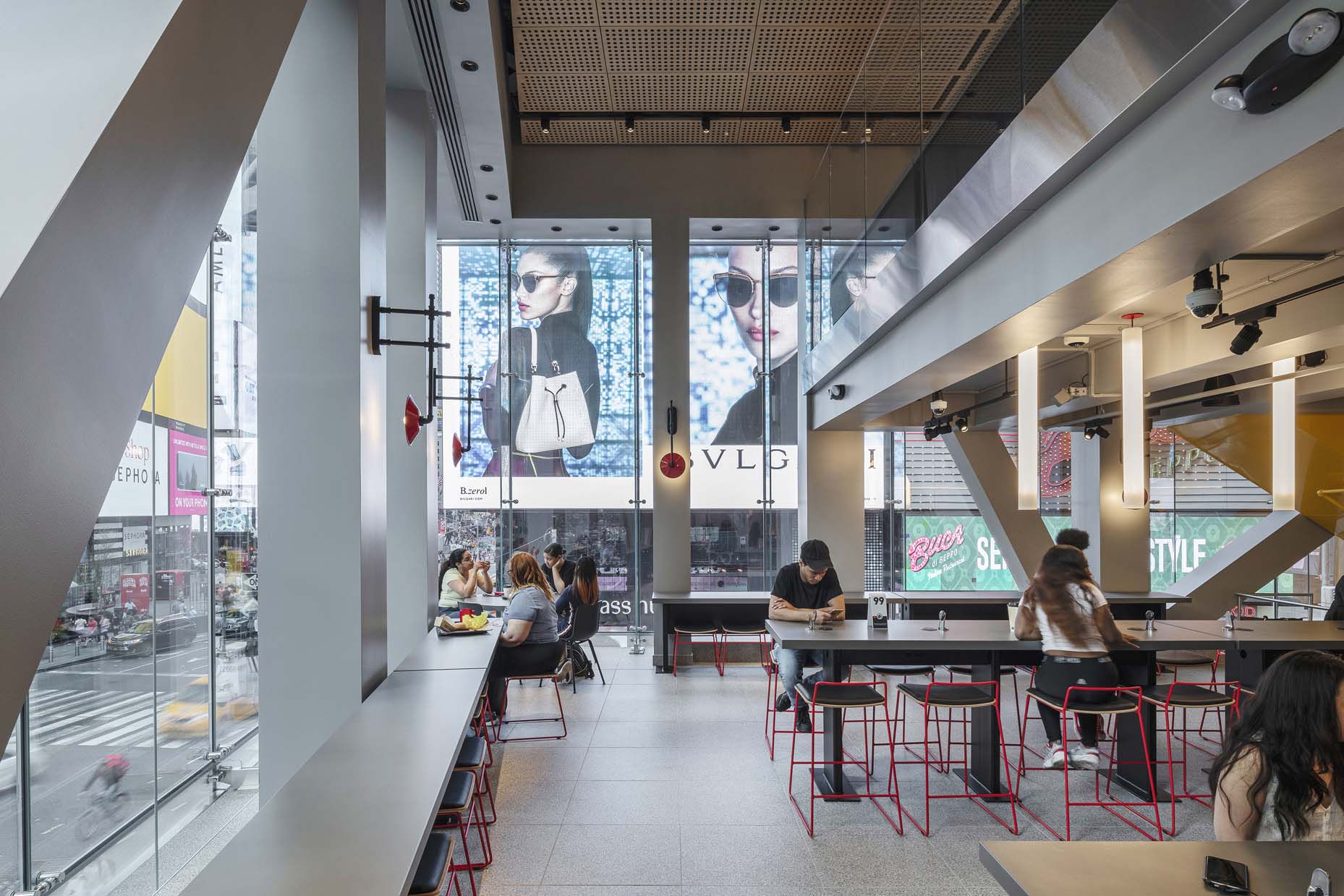 "The new design is aimed at offering customers a calm respite from the non-stop action of Times Square. We used a timeless material palette of concrete, stainless steel, oak and glass as a
backdrop of "recognisable neutrality" promoting the service, the product, and the people who come to enjoy it," says Wayne Cheng, design director at Landini Associates.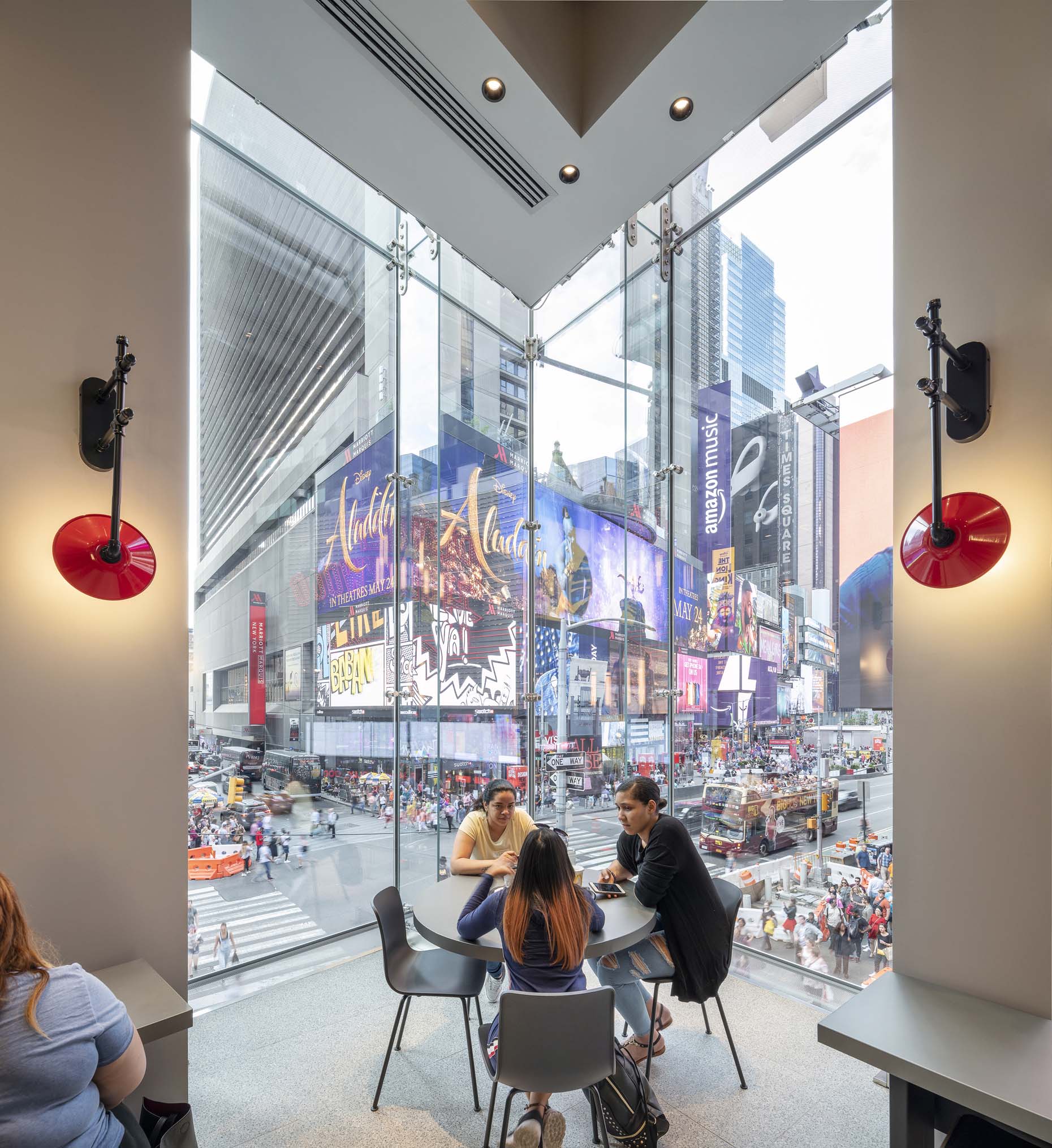 Landini's Ray Concept first opened in Hong Kong in December 2015. Iterations have since been rolled out across Australia, Asia, Europe and America, most recently at the McDonald's
Headquarters Global Menu Restaurant in Chicago, the famous Rock n' Roll Restaurant (Chicago), London's Oxford Street, San Francisco, Madrid, Buenos Aries, Milan, Beijing, Tokyo and Dubai. Sites in Moscow and Sao Paulo are coming soon.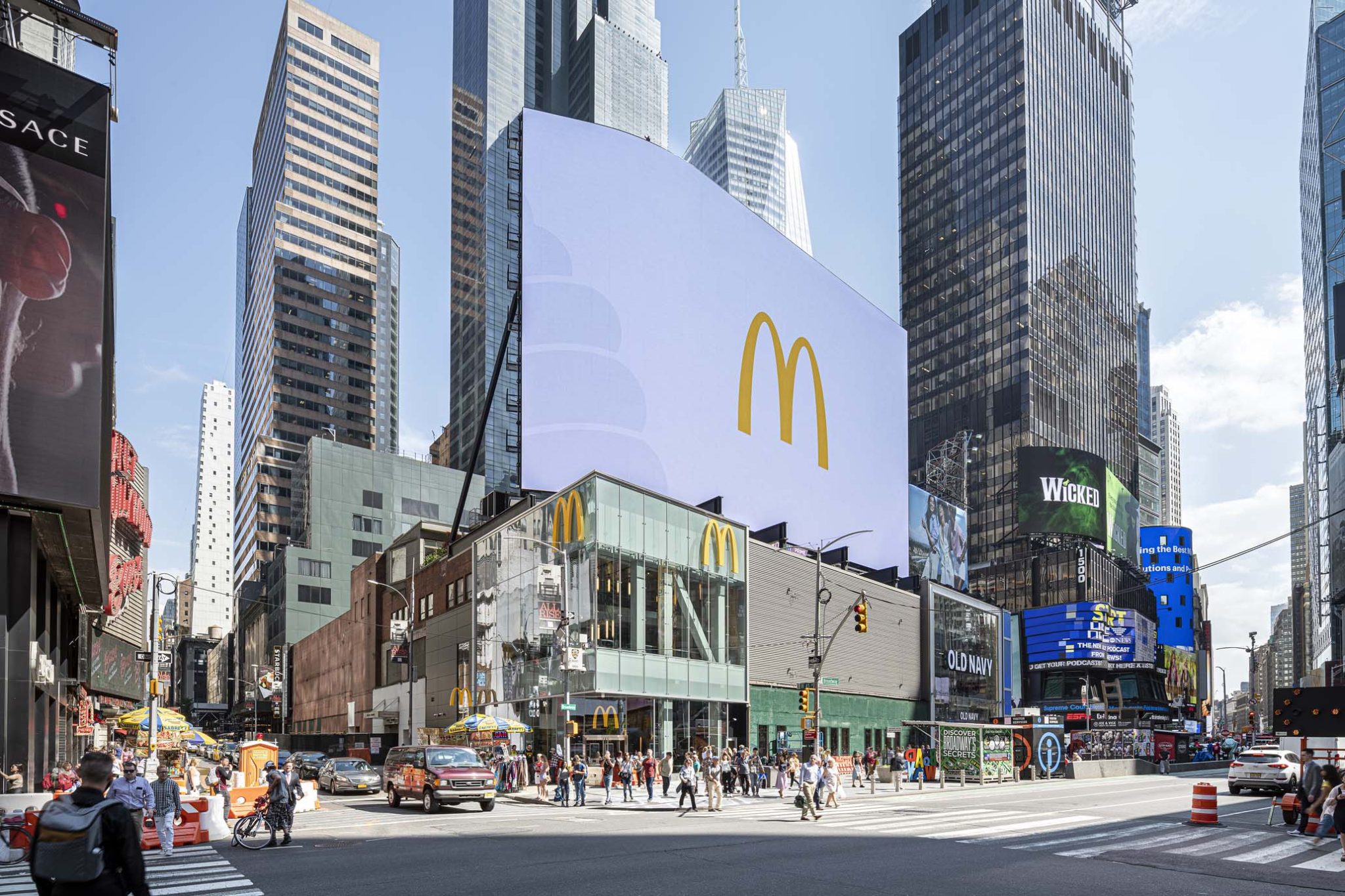 Photography by Andrew Meredith