Black, bold and bang on trend, ILVE's new series of black built-in ovens are the culmination of two years of research and development in Italy, to launch an accessible oven range that has the technology and sophistication that embodies the brand.
Choosing black appliances for the kitchen is a growing trend led by international stylists and interior designers and is now a must-have for Australia's style conscious homeowners.
"Black appliances in the kitchen are very much on trend with today's kitchen designs in Europe," states Daniel Bertuccio, marketing manager of Eurolinx.
"In Australia, we have also seen a rise in popularity with people requesting black appliances and we are excited to launch this colour option into the new ILVE in-built oven range."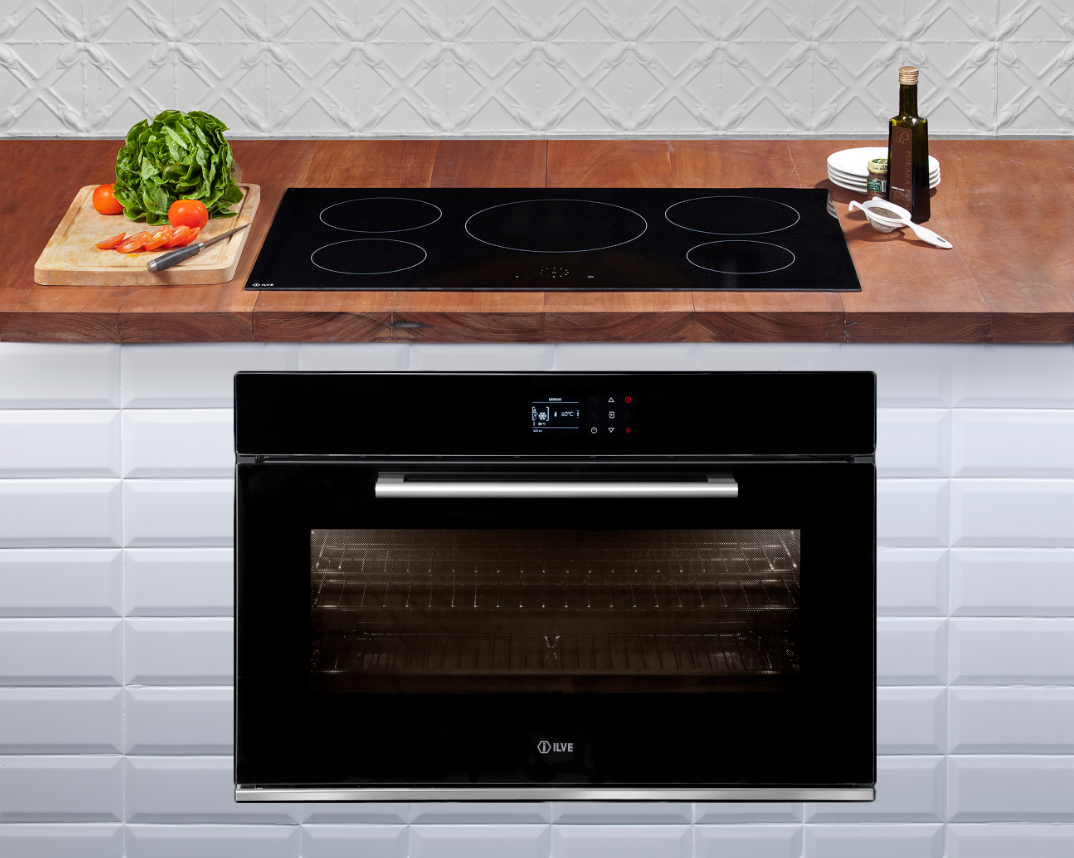 ILVE's built-in oven range offers exciting new features:
• CHEF-assist program,
• ULTRA-clean interior,
• S-MOVE soft closing door technology,
• bio-Safe thermo-reflective glass, and
• self-cleaning mode and pyro clean in select models.
The new 'CHEF-assist' program uses a touch screen with smart control panel, available in 11 language settings with over 35 preset recipe modes enabling the user to cook any dish for the entire family perfectly. To make cooking even easier, the range features automatic cooking times, weight presets and has the brilliant function of automatically changing recipes from Fahrenheit to Degrees, ensuring correct temperature conversions. ILVE also takes care of your cabinets with their Tangential Ventilation System (TVS) controlling the outside temperature by smartly circulating air around the oven whilst it's in use.
Another exciting element is the new ULTRA-clean, light grey, nickel-free enamel interior, which is not only easy to clean, but also reduces the toxicity of the materials that come in contact with 'CHEF-assist'
food as it is cooking. In addition to the new interior, the premium models in the collection also boast a new S-MOVE soft closing door technology which allows the user to gently close the oven door with a simple push.
All of the glass used in ILVE's oven doors is thermo-reflective to ensure that a cool front is maintained and even cooking temperatures remain consistent. Bio-safe glass enamel is forged at extreme temperatures resulting in a smooth, glossy finish impervious to water, acid and grease formed during cooking. The bio-safe glass enamel is also used to make the oven baking trays to ensure that uniformity, quality and cleaning efficiency is achieved. The full-size glass door also provides a panoramic view of the oven cavity, in its entirety.
Easy cleaning is also taken care of with ILVE's pyrolytic self-cleaning mode, allowing the temperature of the internal cavity to rise to 460°C and incinerate any food residue from the oven walls. The new ovens incorporate a technology known as a fume catalyser, to help carbonise any unpleasant or unwanted odours created during this process.
When it comes to ovens, ILVE is at the forefront of style and innovation to ensure that every detail, whether small or large, is incorporated in the end product.
The Black Glass built-in range from ILVE starts at $2,899.00 to $5,099.00 RRP.