It's no secret that dynamic workplaces help people do their best work. This prompted Herman Miller to create problem-solving designs that are as beautiful as they are helpful.
Colour is a powerful tool. Its ability to inject personality and well-being into a space enhances productivity, people's mood and experience.
With this in mind, Herman Miller has refined what is commonly seen as 'natural' colour by adding exceptional, saturated colour to its furniture offering, from head to toe.
From fiery red to cocoa, each piece of furniture is primed for individual or collective needs with Cosm, Ratio, Zeph, OE1 Workplace Collection, and Byne, all showcasing a range of different colour options.
Cosm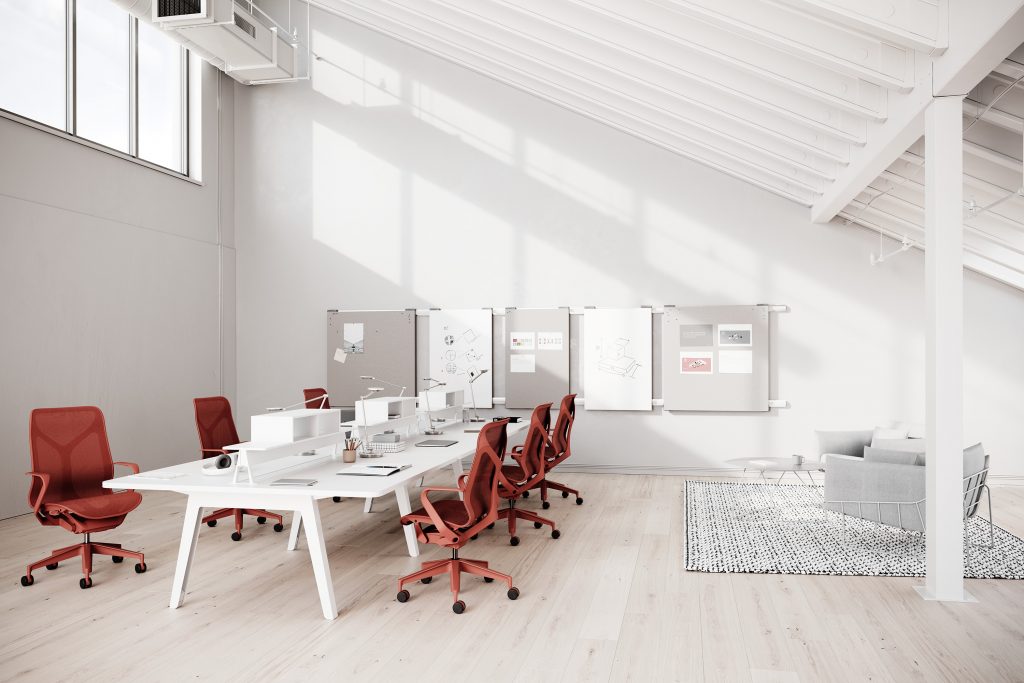 Herman Miller's adventures in colour began with Cosm. Instinctively and instantly responding to the body's movements, this ergonomic chair was the first to experiment with the 'Dipped in Colour' process.
Using this technique, Herman Miller discovered it could saturate each chair in colour – from the soft materials to the plastic resins and plants. Cosm also opened the door for bold colours such as Canyon, a fiery red.
Ratio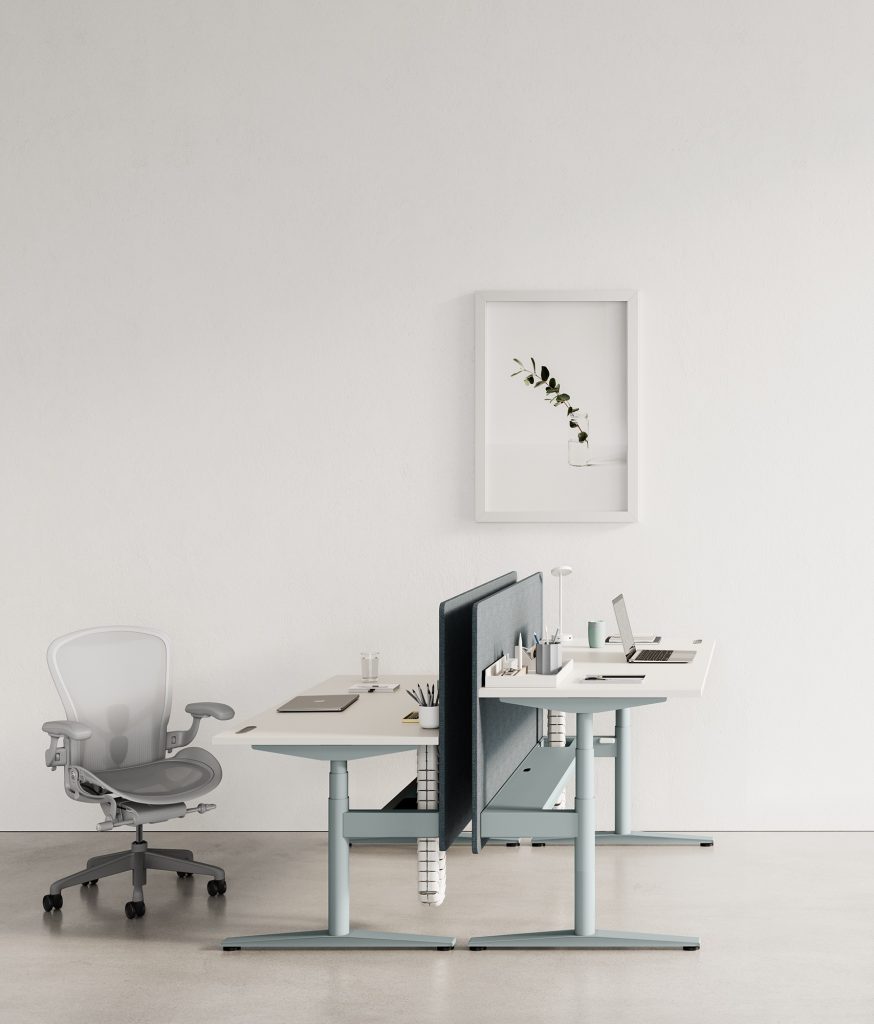 Colour has played a key role in Ratio's sit-to-stand desk evolution. The next generation of the table gives users maximum flexibility, and that applies to how it looks as much as its configurability.
Now available in nine colourways that can be mixed and matched in 41 different colour combinations, Ratio brings individual style to any workspace
Zeph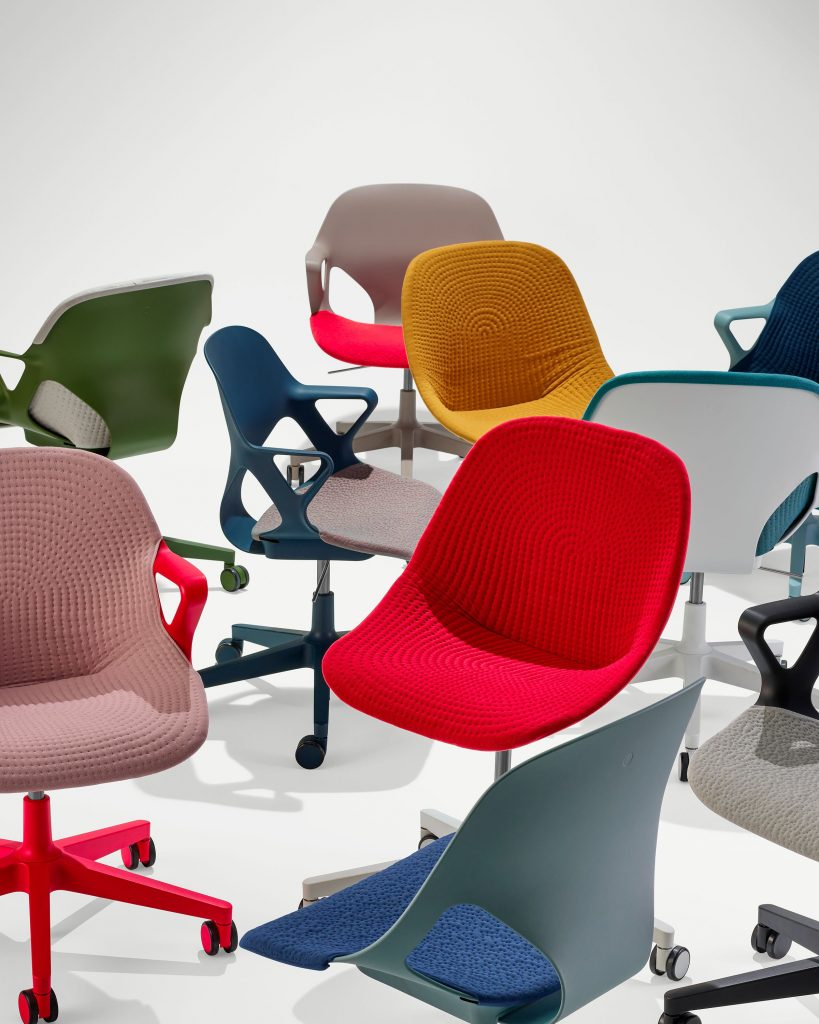 Zeph is a streamlined ergonomic desk chair that harks back to the optimism of mid-century design via its kinematic one-piece seat and back, and use of 'crayon box' colours such as Blaze, a warm, bright red.
From shell seat to feet, Zeph comes Dipped in Colour for a joyful and harmonious look. It's also available in colours such as Cocoa, Nightfall, and Glacier.
OE1 Workspace Collection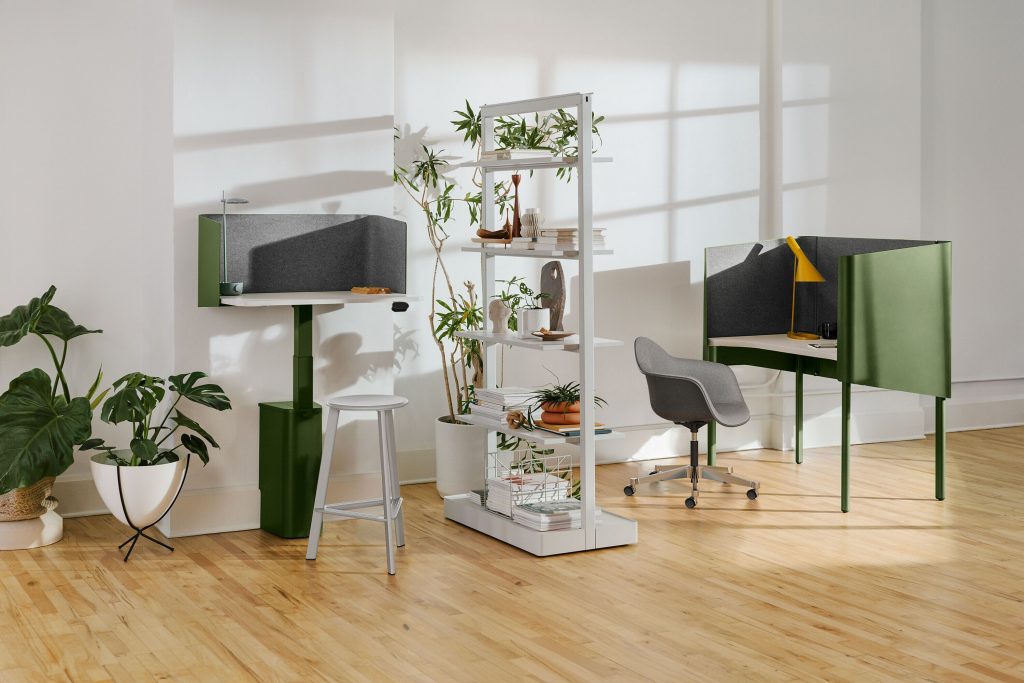 Made up of modular, mobile tables, storage systems, shelves and more, the OE1 Workspace Collection gives organisations the freedom to create workspaces that express their needs and their brand.
OE1 comes in a whole host of finishes, including Denim and Light Oak, and a palette of lively colours. Through OE1, Herman Miller also introduced a new colour – a deep, rich shade of Olive.
Byne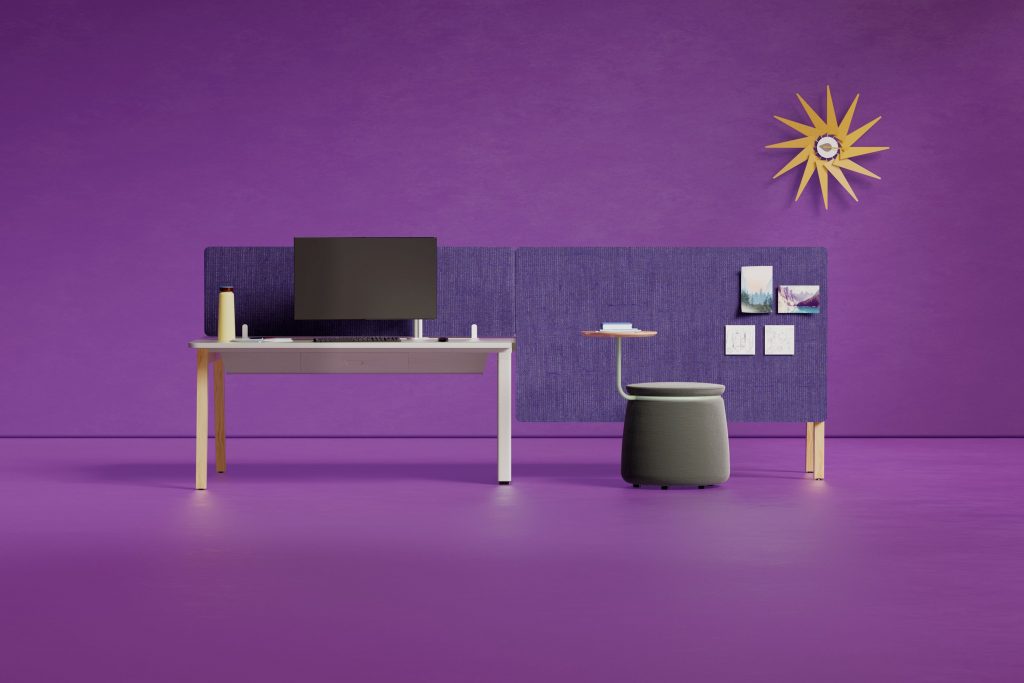 With Byne, users get maximum flexibility through one highly configurable workplace system. Organisations can choose from five different legs, a range of finishes and a rainbow of colour combinations across dividers, desk surfaces, leg options and more.
Herman Miller not only creates new products that meet the demands of users at home and at work but also reiterates existing products that already enhance people's lives through the bold interplay of colour.
Photography courtesy of Herman Miller.