Designed for women and families escaping domestic violence and homelessness, Viv's Place has a unique accommodation model, incorporating trauma-informed design to create a safe and secure space. Questioning the traditional model, ARM Architecture and Launch Housing aim to change what Australian social housing can look like.
Collaboration – a word describing the action of working together to produce something. That is exactly what Launch Housing's chief impact officer, Laura Mahoney and ARM director Andrew Lilleyman have done.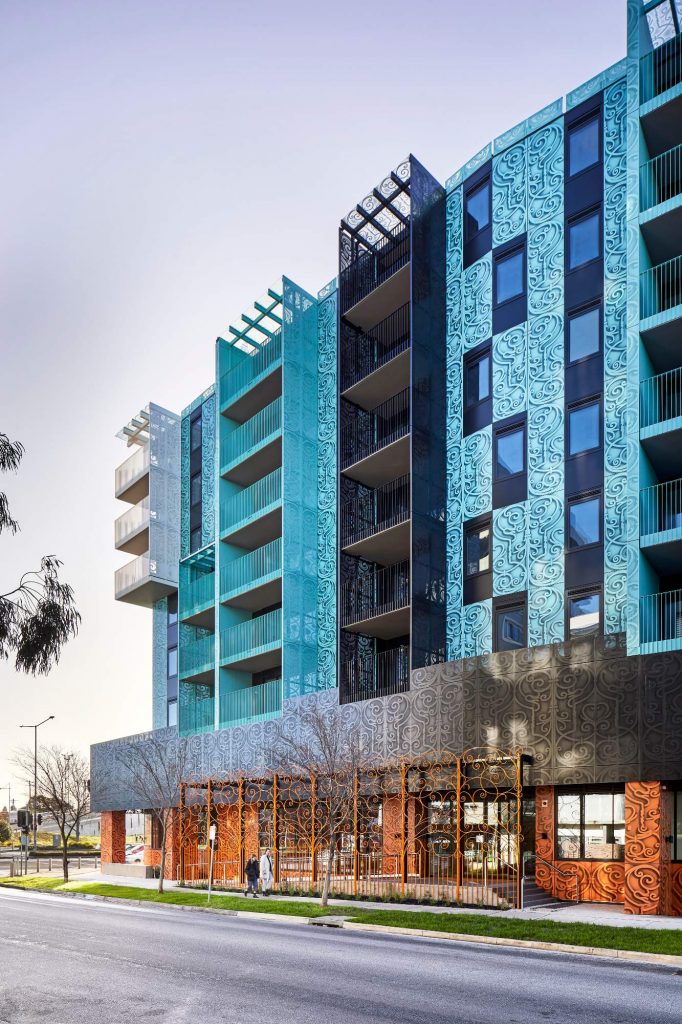 They collaborated in creating impactful work, changing lives forever by creating a permanent housing called Viv's Place. It is an Australian-first independent permanent housing solution specifically designed for women and children. The housing is tailored to care for women escaping family violence and homelessness.
The $30 million housing project was funded through several collaborators, with the Victorian Government supporting 40 percent of the project. Viv's Place comprises 60 self-contained housing options with wrap-around support services providing a fresh start for up to 60 women and 130 children.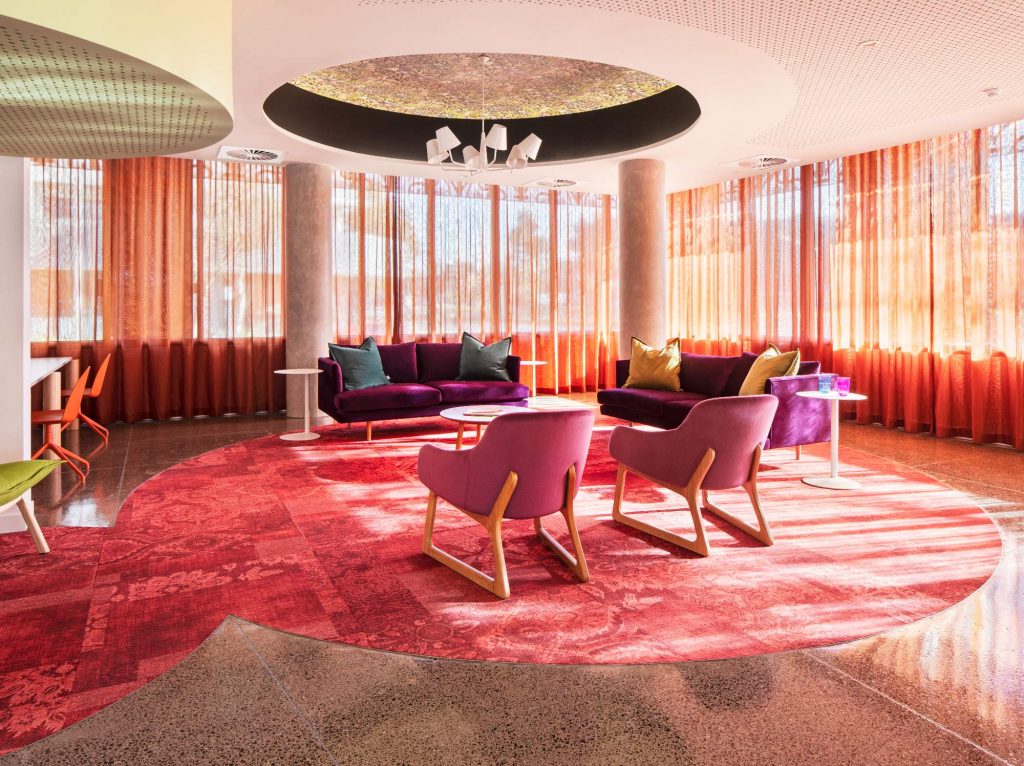 Lilleyman worked predominantly on the project for over six years. In the industry for over 20 years, he focuses on design and development. Lilleyman highlights that the design of Viv's Place was reflective of Launch Housing's principal motivation of caring for people in vulnerable situations.
The core design of Viv's Place was driven by the knowledge that these women and children have experienced homelessness and domestic violence. Research was vital for the design of the project, where trauma-informed design was incorporated throughout.
This is a concept that integrates the principles of trauma-informed care in the design practice. Lilleyman says, "We put forward a design style that had a familiar identity, that looked and felt like a home – something that is owned and cared for." Colour, pattern and texture were the key factors in the design.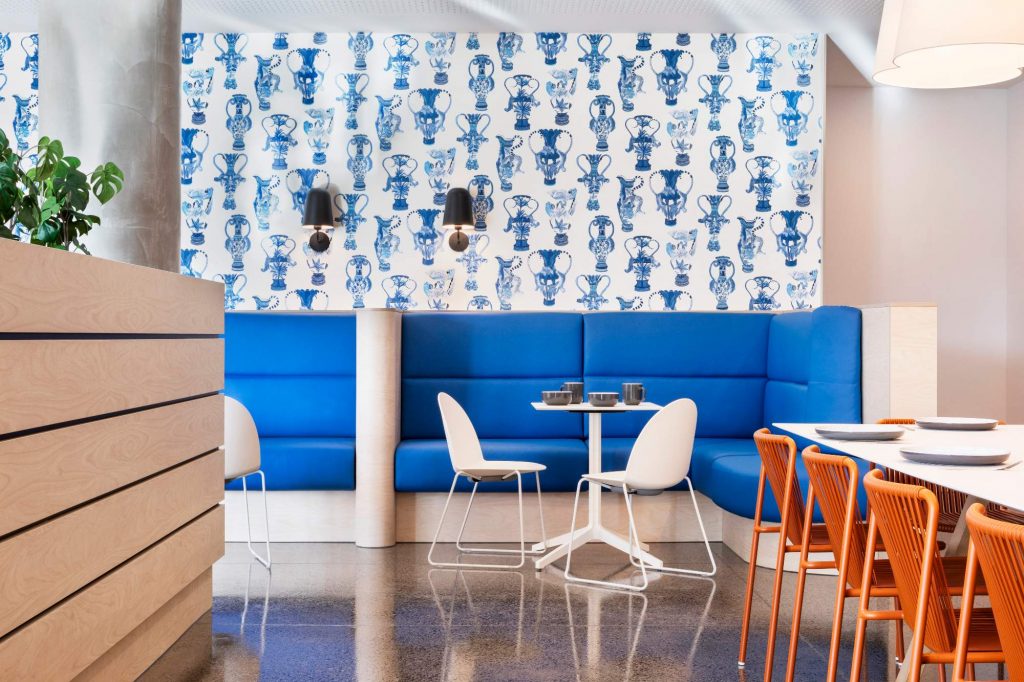 Features like wrought iron and Victorian lacework were implemented in the landscape to create a safe and secure environment.
"The patterns and motifs give a language to the building as a whole, and the ability to create a lot of opportunities for design across the façades," says Lilleymanm.
The colours throughout Viv's Place reference notable artists such as Howard Arkley and incorporate colours found in the domestic sphere, like terracotta, orange, copper and shades of blue.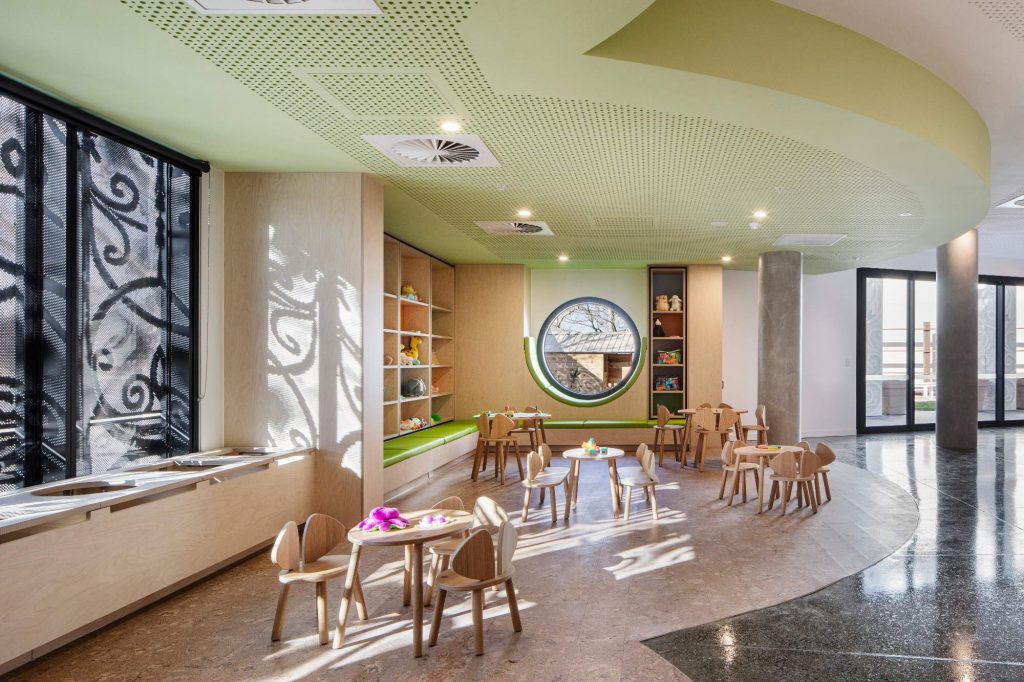 Giving families flexibility was another important factor in the design. To this end, a dual key model was implemented, with the studio apartments and two-bedroom apartments placed side by side, allowing expansion for larger families. "It allows for flexibility and growth – they can upsize or downsize, as children grow older, and eventually move out," says Lilleyman.
He describes the most challenging aspect of the project as providing sufficient space and flexibility for Launch Housing to operate the facility. "There were a lot of iterations of the project, which was mostly a value-for-money exercise. The approach for this was to avoid scrimping on amenities and maintaining significant outdoor spaces, as well as indoor spaces for the occupants. Because of the design strategy, the changes never affected the intent of the project – it was a cost-effective solution that always felt generous, joyful and delightful," adds Lilleyman.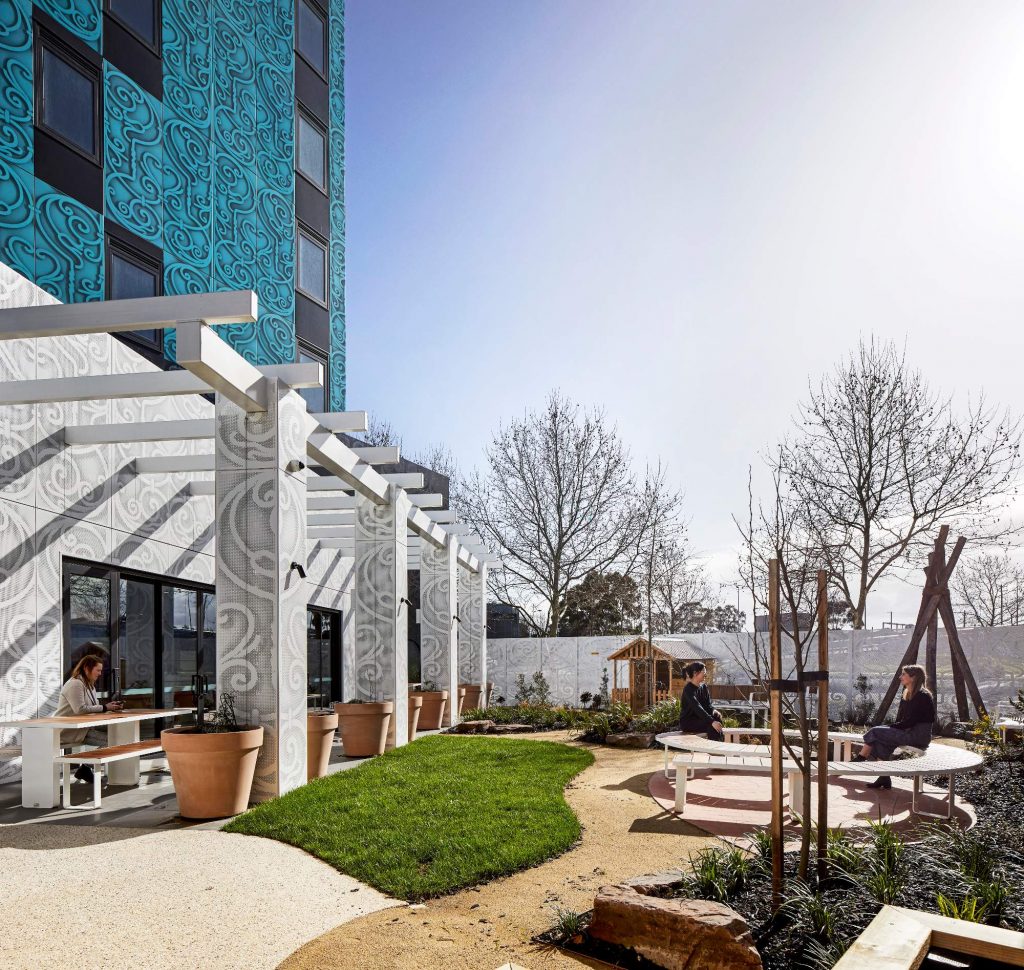 Launch Housing is one of Melbourne's largest independent specialist homelessness organisations with a mission of ending homelessness. Chief impact officer, Laura Mahoney says the organisation was responsible for the development of Viv's Place. It was a significant project, she says, as it went beyond the typical clinical design approach for social and affordable housing.
"Family and domestic violence is the main reason that women and children end up experiencing homelessness. Each year, in Australia, almost 8000 women return to perpetrators due to having nowhere to live. We're helping solve that by giving people a place to be; it's unconditional," says Mahoney. "We believe that everyone deserves a nice place to live in."
Viv's Place allows women who have had complex trauma histories or extended periods of family violence to have somewhere safe and secure to base themselves on and to rebuild their lives.
The colours used in Viv's Place help to make it a welcoming building. "We've ensured that the spaces are vibrant and welcoming, for everyone," says Mahoney. Viv's Place includes children's areas, a library, study areas, a communal kitchen, communal meeting rooms, and on-site consulting rooms for legal, financial and medical services.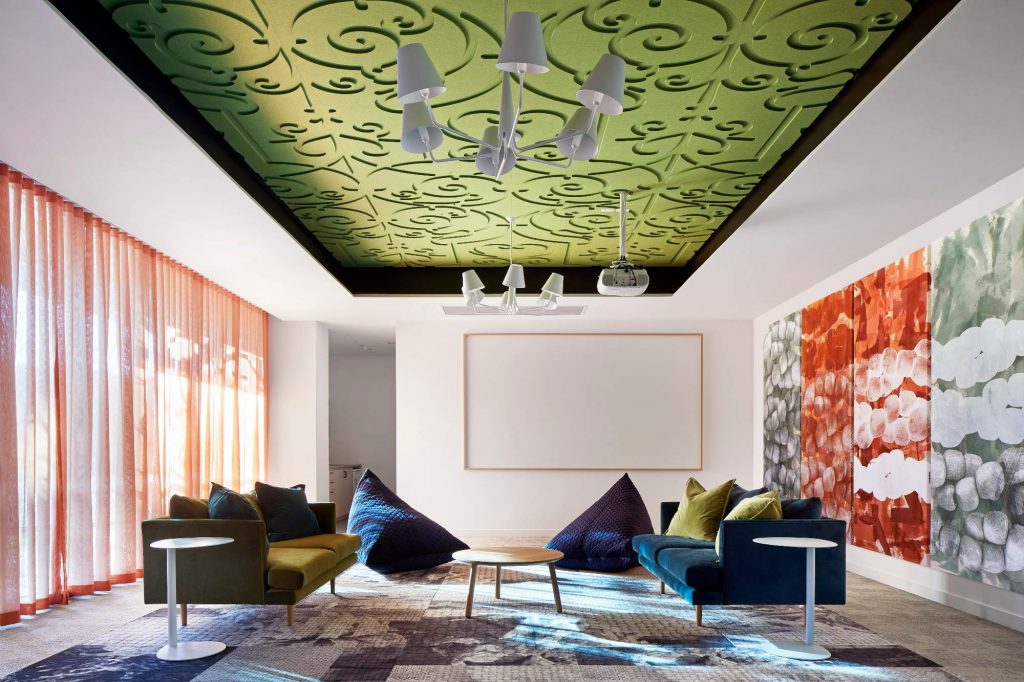 There is also on-site tenancy support and a partnership with the community services organisation Uniting Vic.Tas provides specialist family violence support services and family and children's services. The Dandenong site was attractive because the location is within easy reach of the train station, schools and community facilities, and it incorporates sustainable elements to help the environment.
One of the most important aspects of Launch Housing was prioritising early childhood educational outcomes. Mahoney explains that Viv's Place maintains healthy relationships with schools in the Dandenong region to assist with this. Mahoney stresses the importance of socialising, and the communal areas in Viv's Place allow residents to boost their confidence via healthy dialogue. "In terms of recovery and rebuilding your life, it is important for people to have social connections and community involvement," she says.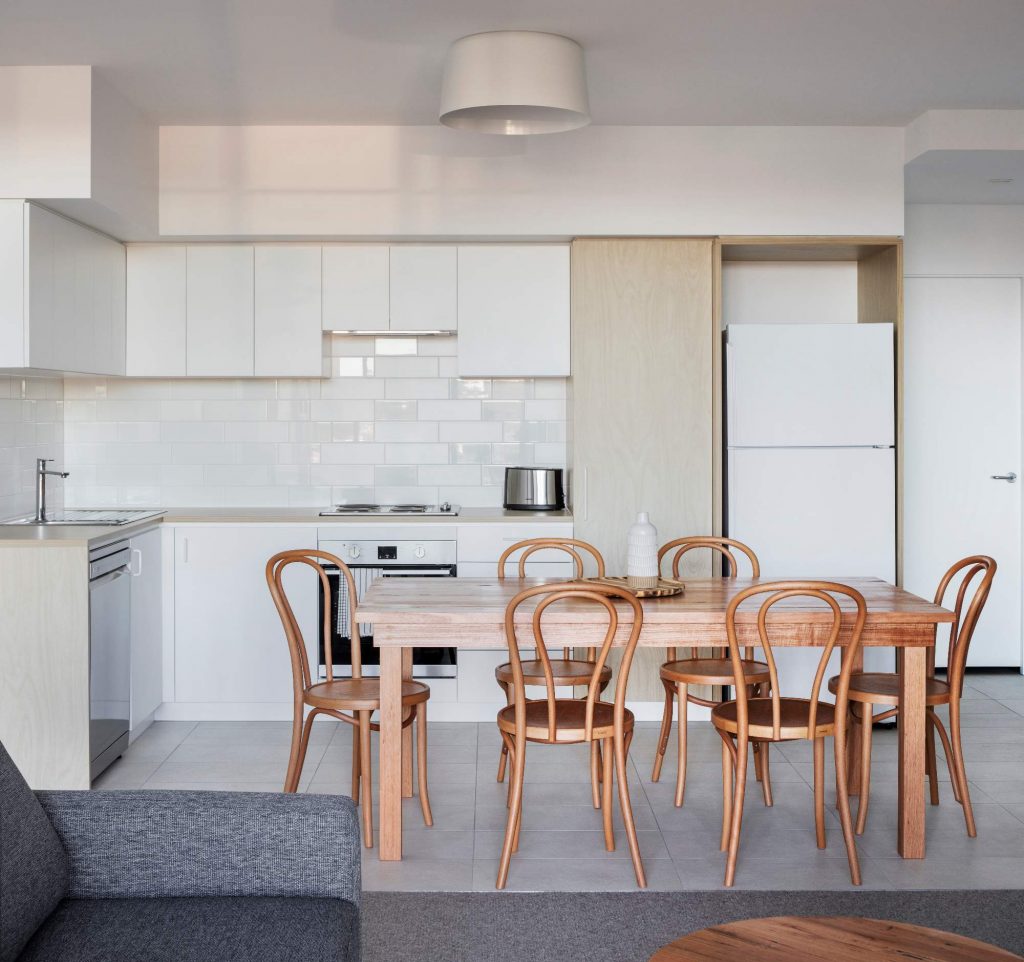 Viv's Place is a one-of-a-kind housing in the country. "It is a really important initiative and one that we'd love to see across Australia," says Mahoney. "These types of buildings are purpose designed, and we know that these designs work and make a difference to how people feel."
Lilleyman agrees. "We thought an important part of this social housing is that [the residents] are not completely closed in and disconnected, they have an outlook, they feel engaged and part of their community." The design of the building is "to make the tenants feel like they own it and that this is their home," he adds.
It is like being invited to something that is cared for and special."
Viv's Place has already begun to make a difference, with the facility almost half full. "We can already start to see the impact of Viv's Place and how it's helping people get out of the cycle of homelessness," says Mahoney.
Photography by Tatjana Plitt.
This article originally ran in inside magazine. Grab a copy on newsstands now or online from the ADR store.