The Mirrii collection by Koskela focuses on lampshades stemming from a very special collaboration with the artists of Yinarr Maramali.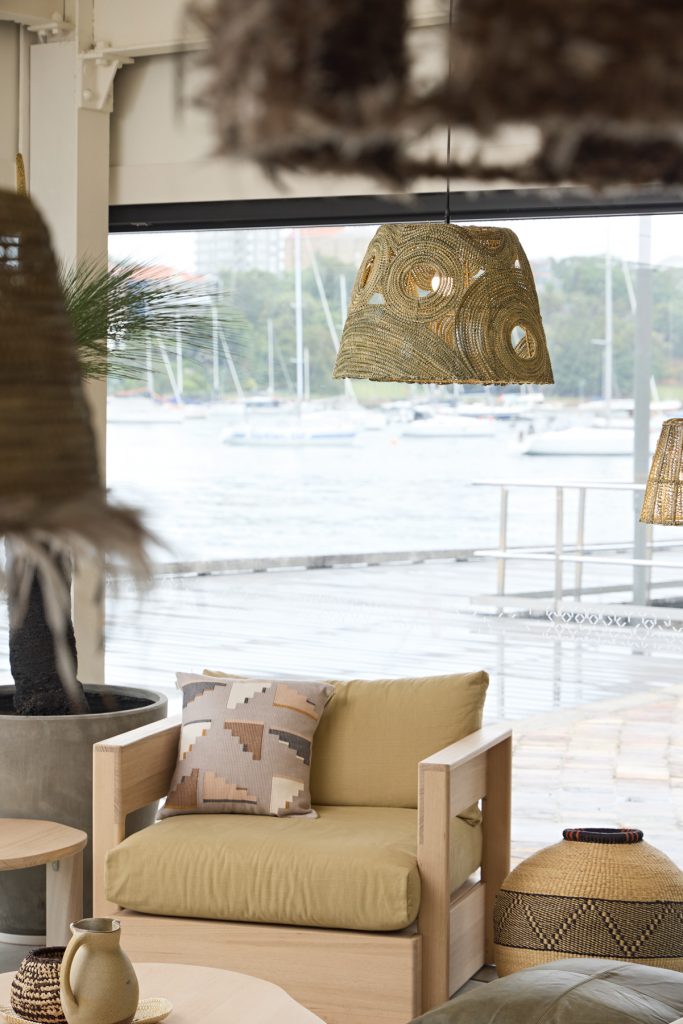 Entitled Mirii (star), the First Nations lighting range is the first NSW-based lighting collaboration which builds on the success of the Yuta Badayala, Tili Wiru, Yuttu Dugitj and Kapu Minaral collaborations.
Yinarr Maramali is a Gomeroi women's business dedicated to supporting Community and Country wellbeing through their weaving practice.
Based in Tamworth, Yinarr Maramali is a cultural hub and place of learning as artists weave their stories through handmade creations and artworks.
The name 'Yinarr Maramali' means 'made by Gomeroi women's hands'.
"We wove these pendants and named them Mirii after the stars in the sky," says Maramali.
"Our weaving holds our stories and these pendants honour the important Gomeroi star Stories.
"Our stories tell us that the night sky and our Country are reflections of each other.
"Everything that exists on Gomeroi Country must exist in the sky.
"These woven Mirii (stars) connect these two worlds together"
Koskela is deeply committed to reconciling First Nations history and cultures.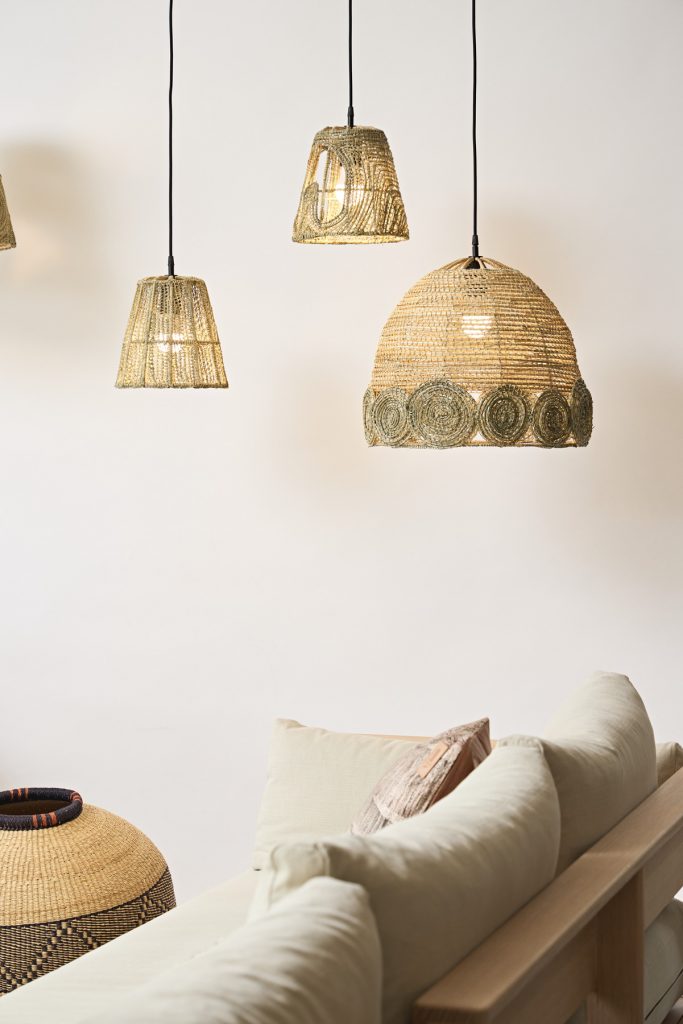 One way the brand does this is by creating income earning opportunities for First Nations artists and makers through collaborative design projects.
The concept is simple: Koskela designs the frames but doesn't interfere in the weavers interpretation of them.
The weavers harvest the fibres, lomandra grass and emu feathers, to create the woven materials.
Koskela's frames become the weavers' canvases and each one is uniquely interpreted.
"The most rewarding thing about purchasing one of the pieces in the Mirii collection is not just that the lights are exquisite aesthetically but also that you are buying a piece of art that embodies Gomeroi culture and traditions," says Koskela's co-founder Sasha Titchkosky.
"These pendants hold the important Gomeroi star stories making them really special."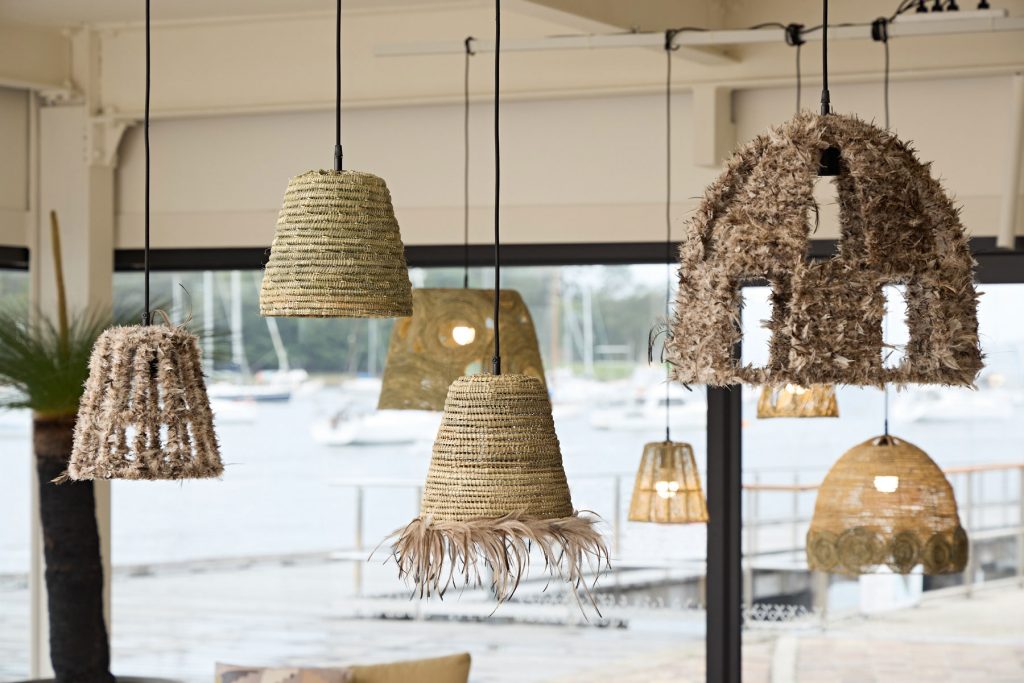 For Titchkosky, putting the focus on indigenous artisans is primordial.
"We see art and design as a key to connecting our First Nations cultures with other Australian cultures," she says.
"We can come together through our love of art, an appreciation of its beauty and an exploration of the stories that an artist or artisan wants to tell."
"This helps us understand and appreciate our First Nations cultures, to help us walk together toward Reconciliation."
"This is the driving idea behind Koskela's Impact program which has been running for 14 years."
Discover how Cambridge Street by Heartly allies purity of shapes with monochrome aesthetics.