Heartly, with Cambridge Street in Armadale, proves once again that less is more, especially when it comes to architecture.
One of the biggest challenges for all architects is to build a space that will age gracefully.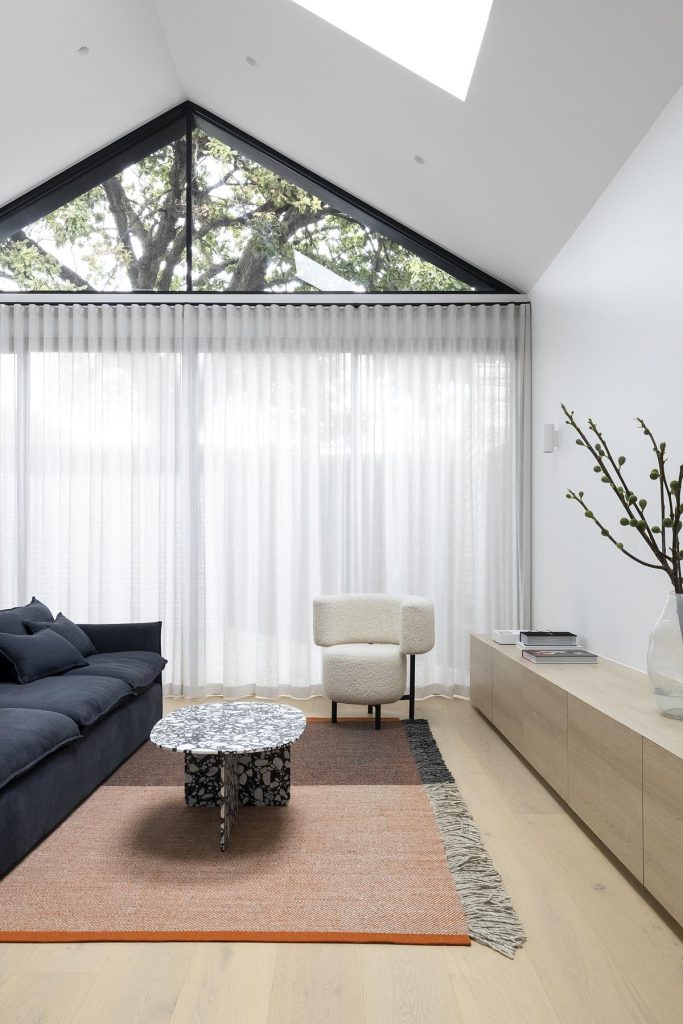 Heartly, with Cambridge Street, truly embraced the challenge of timelessness.
"We were guided by the client who wanted to create an architecturally strong aesthetic utilising a neutral and broadly appealing timeless palette," says practice director Mikayla Rose.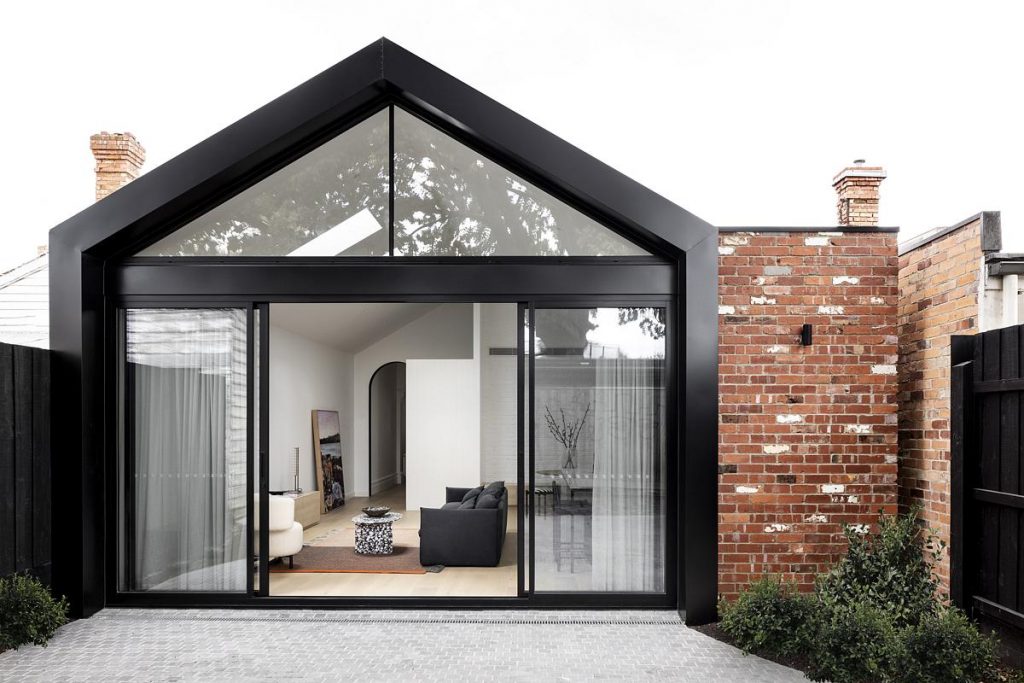 "Intended to be a rental property they wanted to use a lot of white for neutrality.
"In order for it not to be too stark we layered various materials in the same white, including the brick facings and v groove panelling on joinery, with reclaimed brick, super white dolomite and timber adding warmth and interest.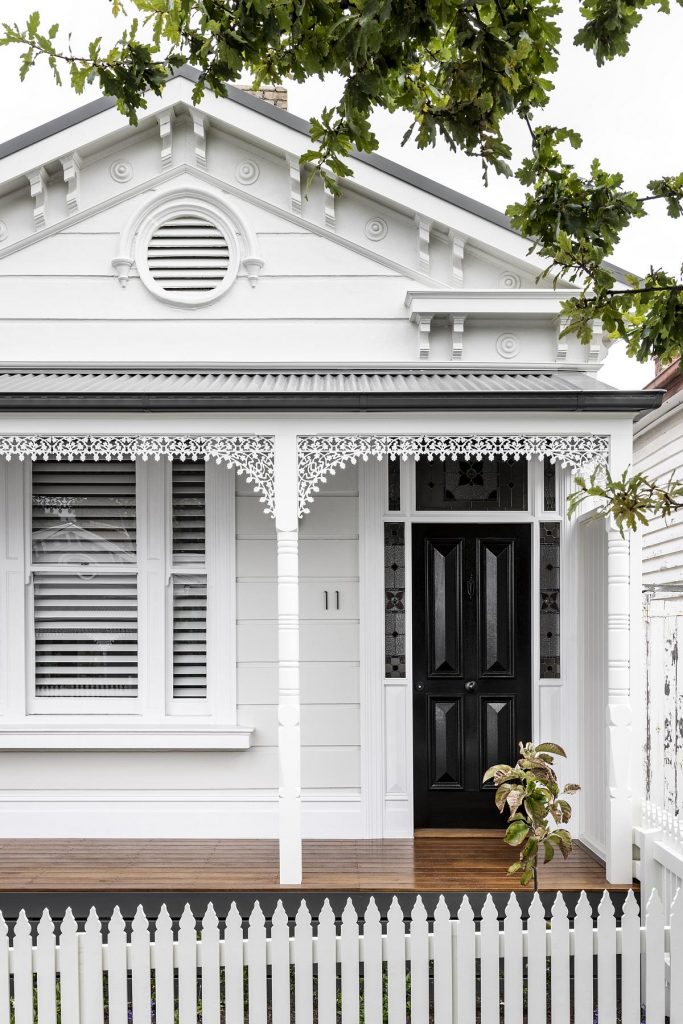 "The wet areas incorporate forest green mosaic tiles which add an earthy element to the otherwise bright and clean interior."
The home is one of 32 identical single-fronted timber cottages built between 1887 and 1888 on Cambridge Street.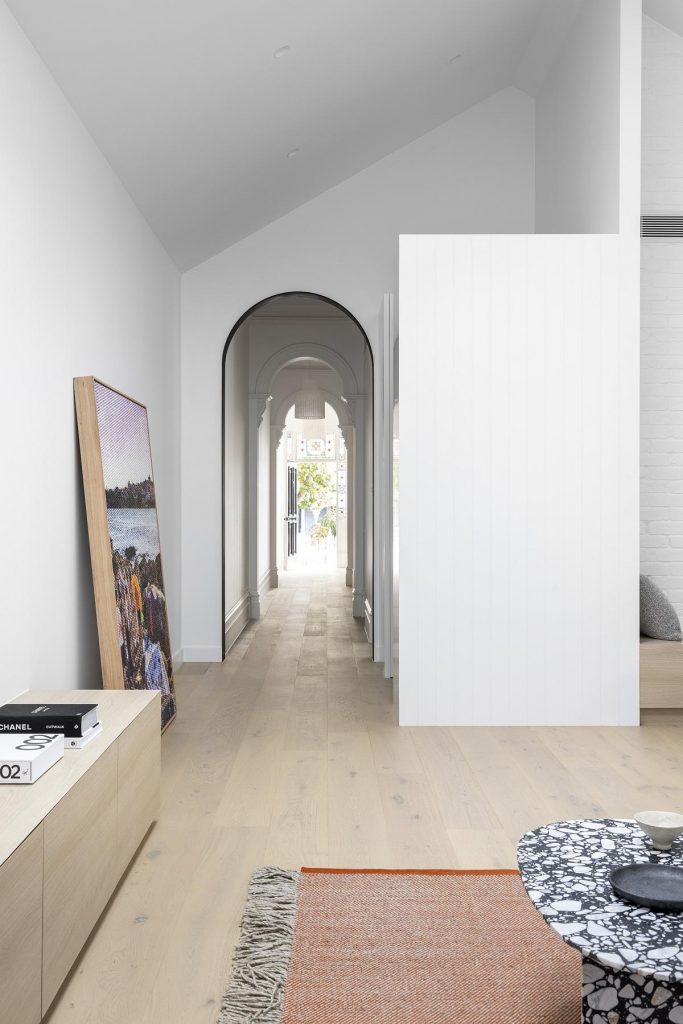 With strict heritage guidelines protecting the façade, the design of the restoration and extension of the three bedrooms, and the two-bathroom home on the 215 square metres site required careful spatial planning to both the site and dwelling.
An ensuite was added to the second original bedroom creating a private light well for the new third bedroom and main bathroom.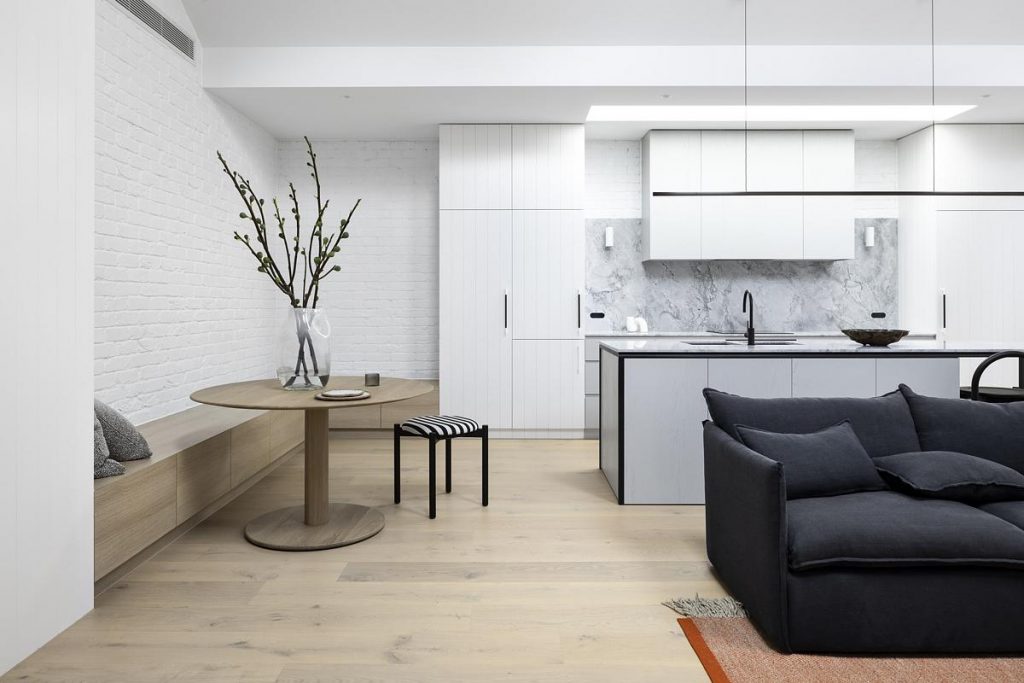 A contemporary arch was added marking the end of the hallway, mimicking the original arches of 1888.
This point defines a transition to the modern and highly functional open-plan living, kitchen and dining spaces. 
Beyond the arch, a vaulted ceiling and skylights enhance the sense of light and space in the rear of the home.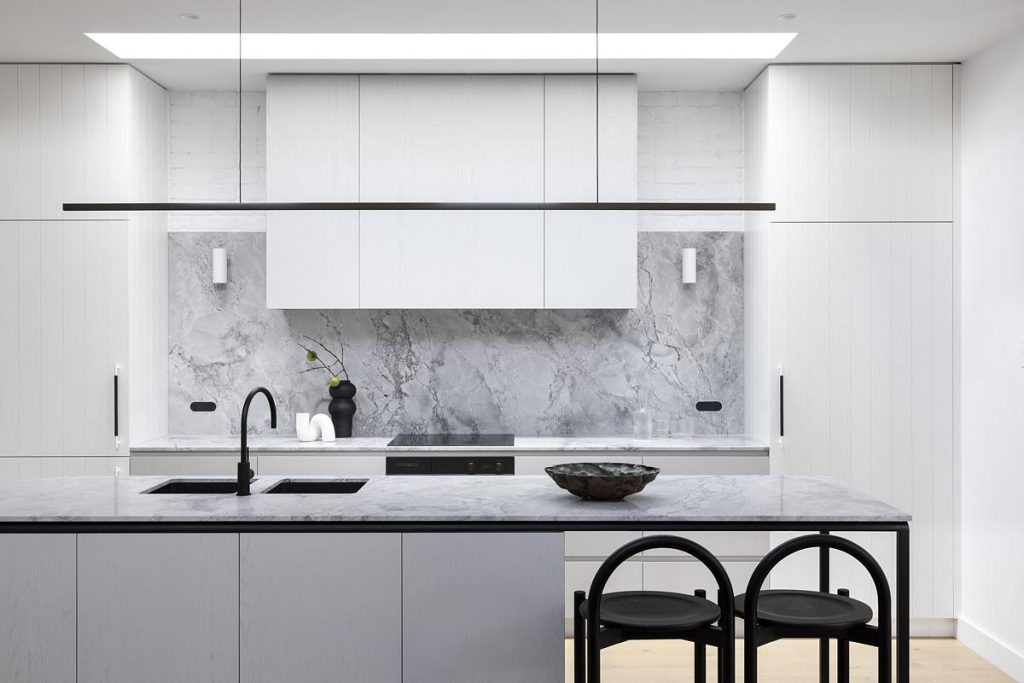 An open-ceiling laundry and mudroom pod were created and defined by joinery detailing leading to the privacy of the family bathroom. 
Purposefully open to the vaulted ceiling above the pod is a playful shape detail next to the contemporary arch and triangular backdrop of the reclaimed brick-dining wall.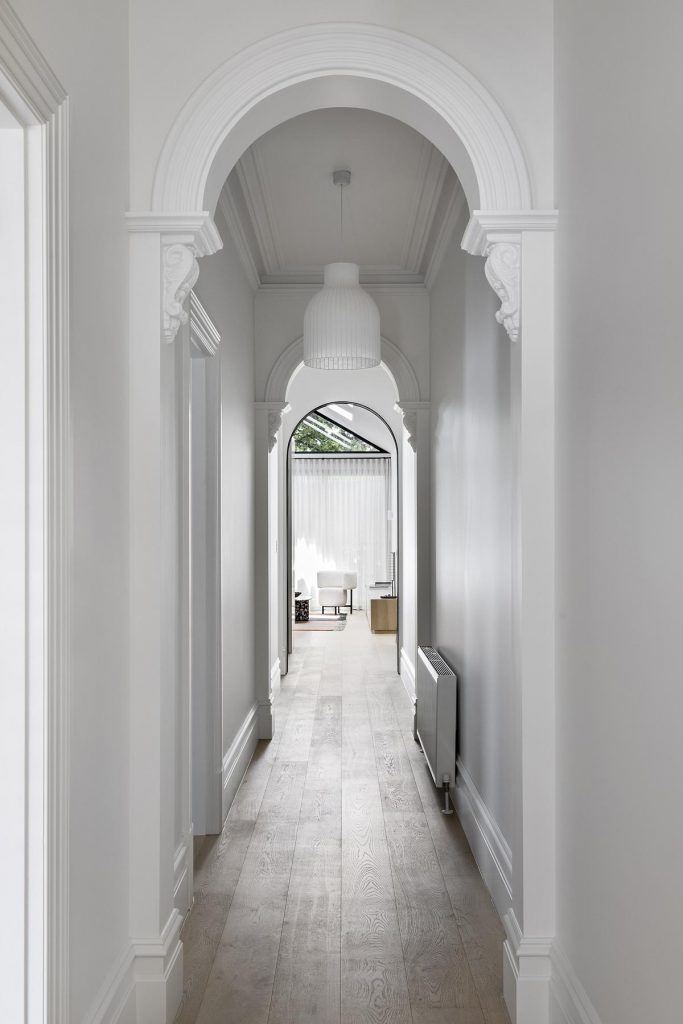 Built-in bench seating wraps the north wall defining the dining space and anchoring the kitchen. 
This detail purposefully creates both storage and space, eliminating the need for additional chairs and passage around the dining table.
The lower height wall required on the east boundary dictated the location of the kitchen where built-in joinery completes the space fulfilling storage and functional requirements.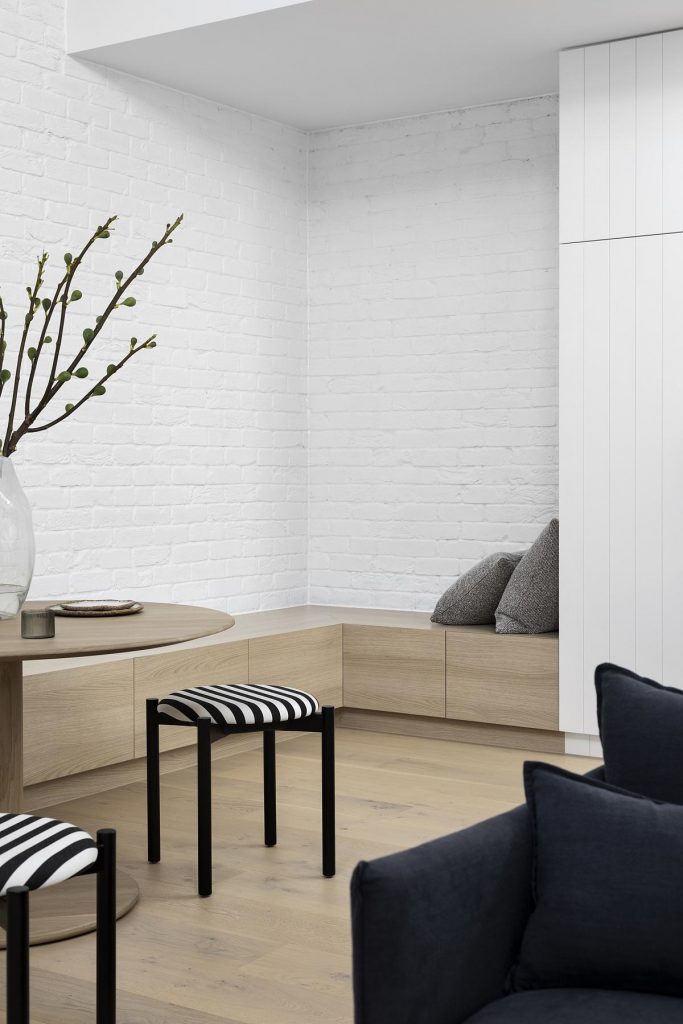 An elongated skylight helps to define and celebrate the relatively spacious kitchen, given the restrictions of the historic inner-city site.
When building in a heritage envelope, an additional challenge usually arises; how does one liaise historical features with the need for a modern lifestyle?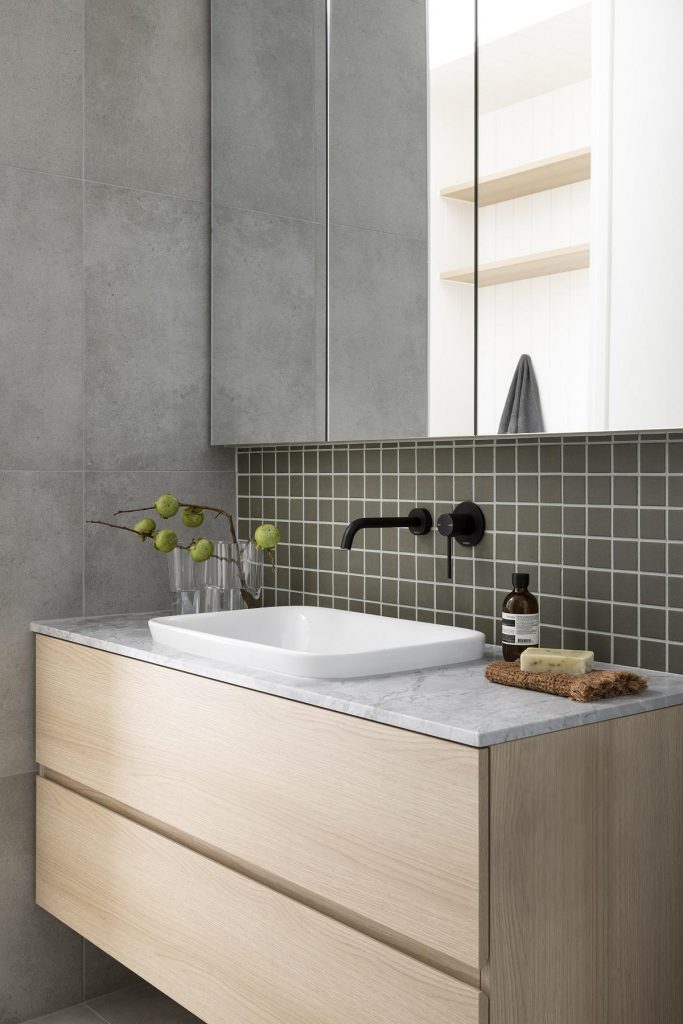 "There were strict heritage requirements to the facade of the property," says Rose.
"We researched Council expectations early and proposed a design that was sympathetic to the character facade and the unique history of the street."
Learn more about the rise of skinny apartment towers, brought to you by Plus Architecture.