ARM Architecture completely replaced the interior of the Australia on Collins shopping centre in Melbourne's CBD, inspired by the Italian custom of strolling known as 'la passeggiata'.
The high-end retail centre dubbed St. Collins Lane was shortlisted for last week's Victorian Architecture Award. The project missed out on a nod, but ARM did take home two of the night's prizes for the Monash University Chancellery.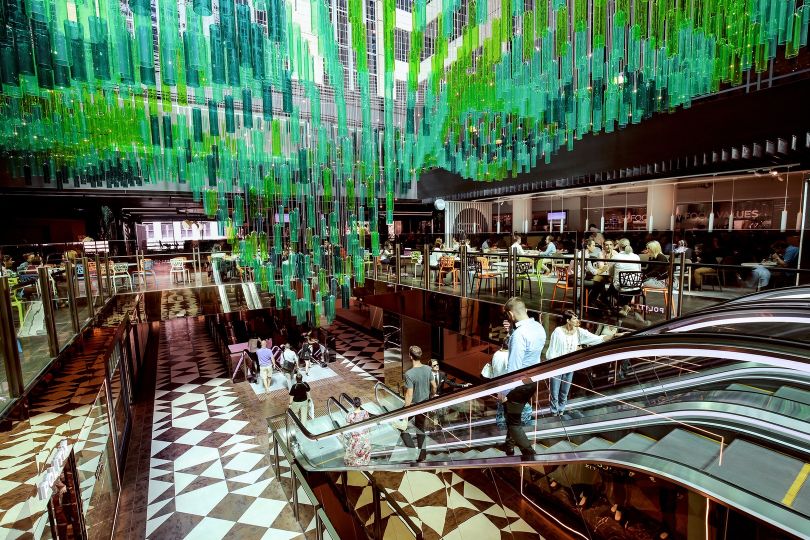 "Our vision for St. Collins Lane is the spirit of la passeggiata, the Italian custom of a stroll through town, meeting friends and unwinding. Maybe there's an element of French flaneurie. And of just hanging out," says ARM Architecture.
ARM overhauled the "enclosed and hermetic" Australia on Collins, built in 1992 and closed in 2014, dropping it from five floors to four, but increasing its footprint by 1000 to 9000 square metres.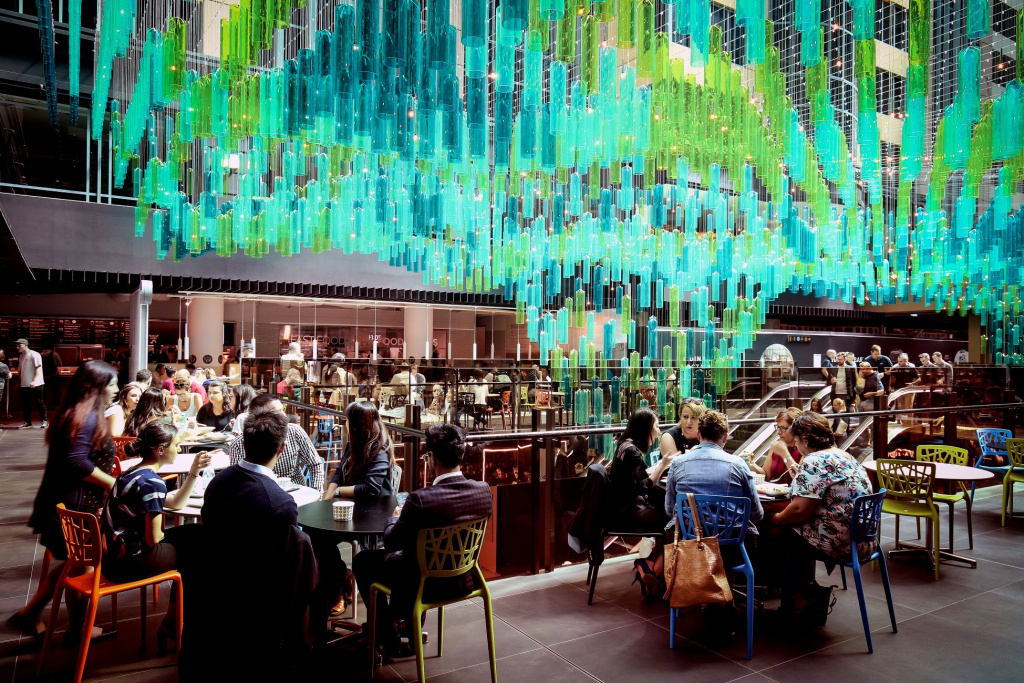 The practice also addressed "very poor pedestrian circulation" by creating a clear path from one street frontage through to another, describing the completed project as a contemporary incarnation of the 19th-century arcade.
"Arcades are an interesting typology. They blur private, commercial developments and public, pedestrian walkways, the exterior world and interior spaces," explains ARM design director Neil Masterton.
"St. Collins Lane has become an important pedestrian movement track through the city. We sought to create something as part of the urban grain of the city, as traditional arcades have always been."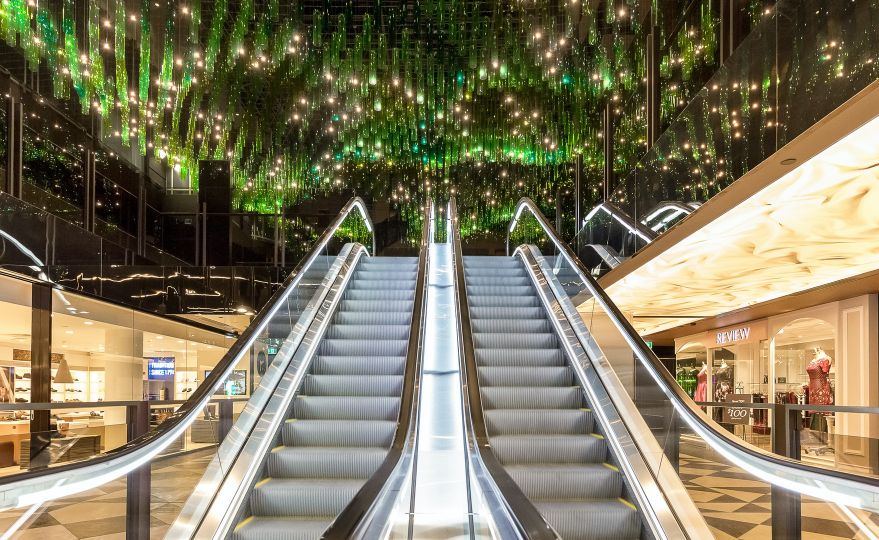 The revitalised shopping complex sits below the Novotel Melbourne on Collins, which continued to operate throughout construction phase.
"Being able to build, demolish floor slabs and create a retail experience under a fully operational hotel was a logistical challenge," says Masterton.
ARM looked to 5th Avenue in New York and the Champs-Élysées in Paris to design somewhere people would "want to congregate", introducing good sight lines to avoid labyrinths and inserting a subtly different identity between levels.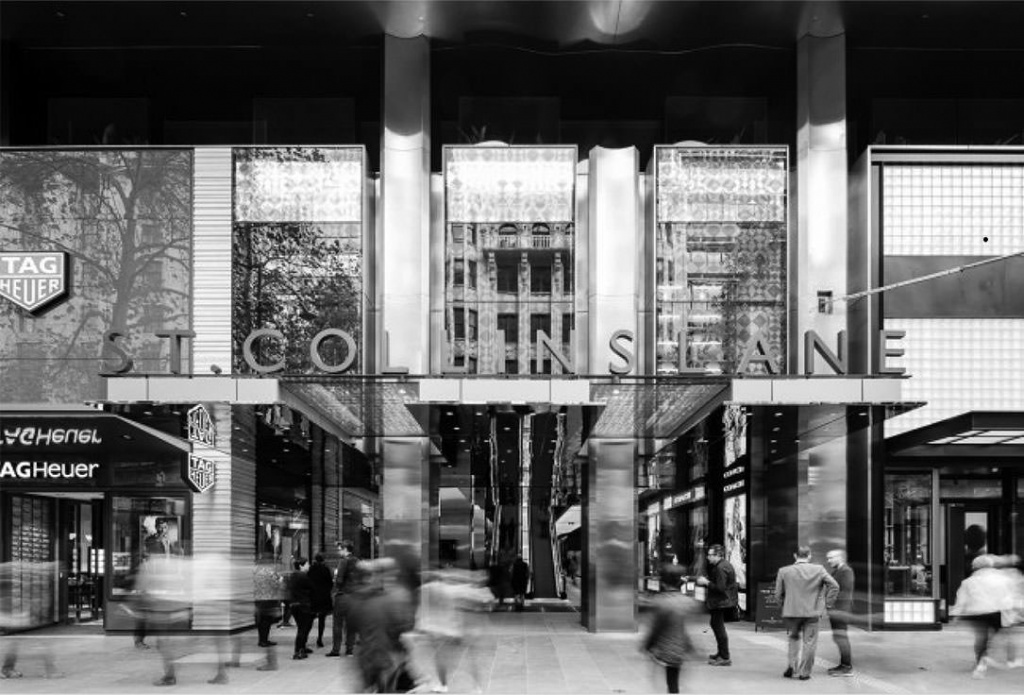 "On prestigious Collins Street, there are large-scale vertical columns and bay window shop fronts," says the practice.
"Boutique-feel Little Collins Street has a continuous glazed canopy and a generous cantilevered balcony with planting."
Large-format stores with street frontage accommodate international brands including Tag Heuer, Coach and Reiss, while the St. Collins Lane eateries feature Neil Perry's Burger Program, along with Sushi Boto, Saint Dreux, Meat the Challenge and Poke Workshop.
Decorative and coloured reflective materials were combined with soft bronzes and large-scale floor tile pattern in the interiors to reinforce the arcade feeling.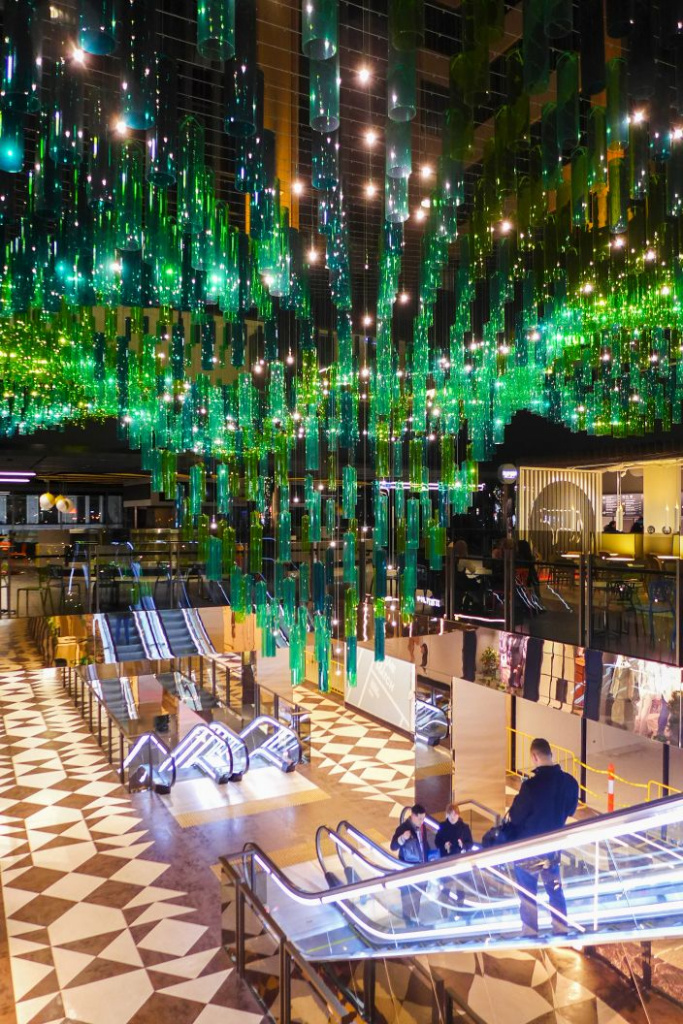 "We wanted to avoid the suburban shopping centre feel with white plasterboard," explains Masterton.
"We started with the idea that it was a new arcade taking inspiration from traditional bejewelled arcades.
"To embody the retail and urban experience of seeing and being seen, it was vital to provide full views from above and below from all levels."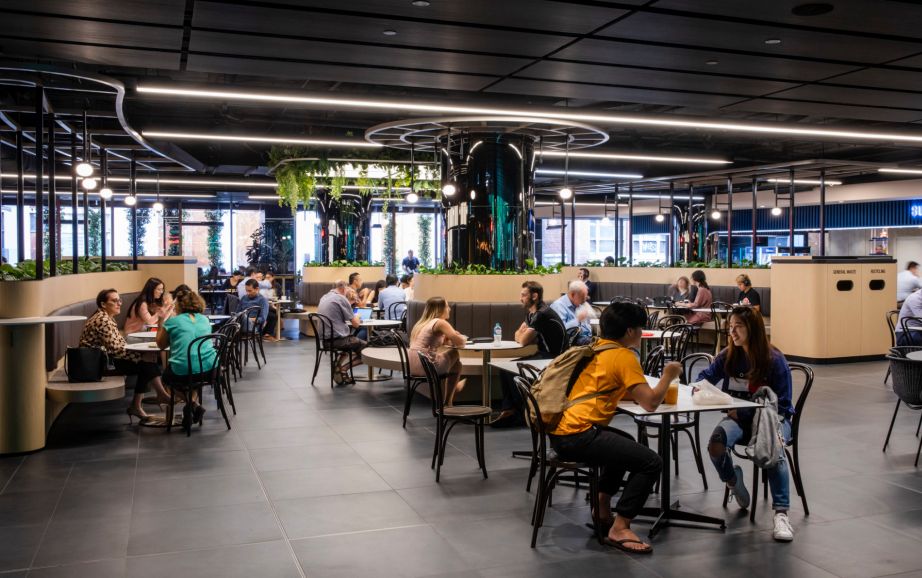 Aside from its 3.5-metre-high ceilings, St. Collins' Lanes most recognisable feature is its green sculptural lightscape, which runs the entire length of the second-floor canopy, falling through voids at alternating heights to create a centrepiece in the space.
Comprising of 5000 glassy green tubes with tiny LED globes, the installation acts as a buffer between the internal area of the retail precinct and the Novotel rooms above.
"The grand lightscape creates our efforts at the Aurora Australis," says Masterton.
"The back-lit ceiling panels of fabric swirls is pure baroque."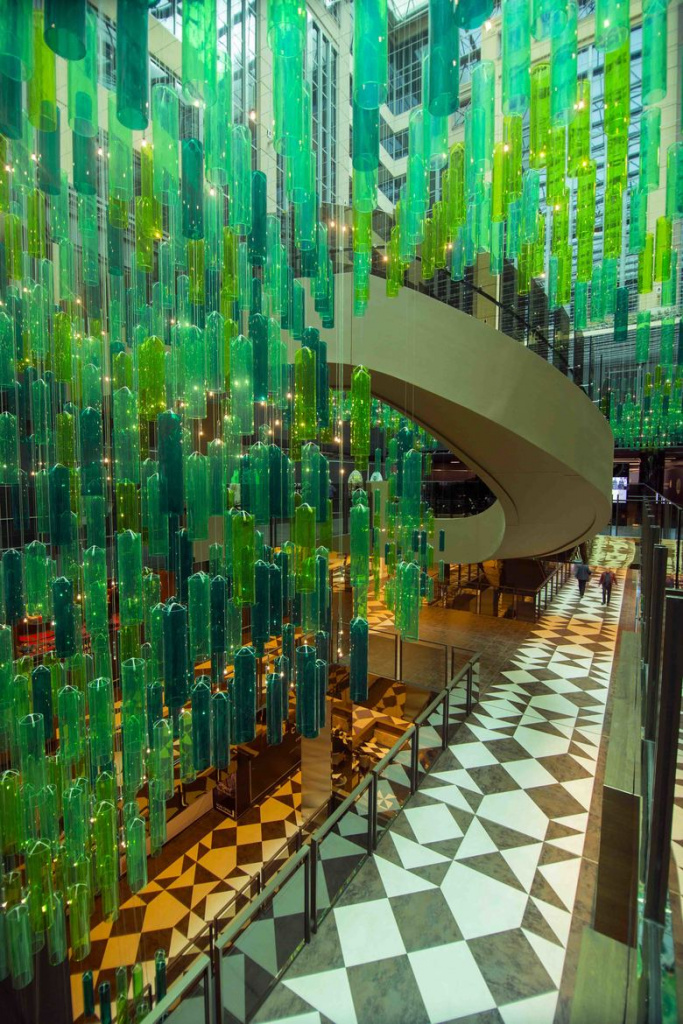 ARM Architecture has studios in Melbourne, Sydney and Adelaide. Its founding directors, Howard Raggatt, Ian McDougall and the late Stephen Ashton, were joint winners of the 2016 AIA Gold Medal.
The practice also teamed up with TZG and Scott Carver Architects to undertake the 2016 Sydney Opera House upgrade.
Photography: Ben Tole and Sherman Tan.