Above: ARM's Stephen Ashton, Howard Raggatt and Ian McDougall, photo by John Gollings.
The founding directors of ARM Architecture have received the Australian Institute of Architects' highest honour, the Gold Medal, at the Australian Achievement in Architecture Awards last Friday.
Stephen Ashton, Howard Raggatt and Ian McDougall were presented with the award at the ceremony which was held at the Adelaide Oval.
Jon Clements, National President of the Australian Institute of Architects, commented on the studio's win. 'This is a practice that has been a genuine leader, influencer, provocateur, culture builder and disseminator of ideas for nearly three decades, and at the core of the practice are three outstanding architects who have created some of the most extraordinary buildings in the short post-colonial history of this country," he said.
Some of ARM most notable works are the Perth Arena, Storey Hall at RMIT University, the refurbishment of Hamer Hall,  and the practice's reconfiguration of Melbourne's Shrine of Remembrance.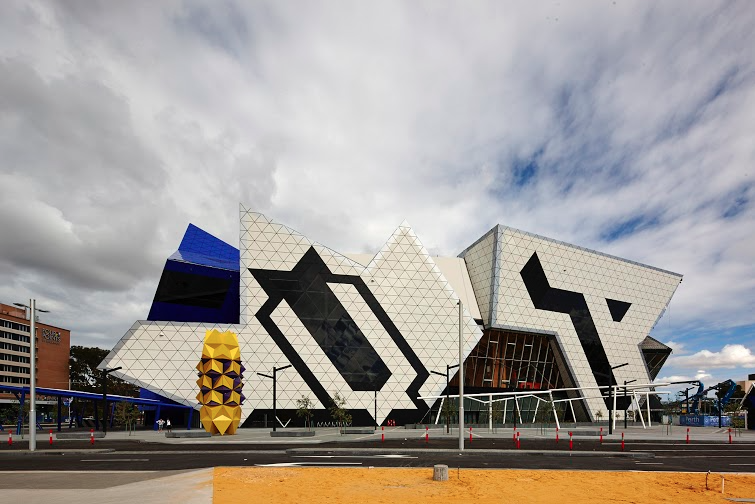 In addition to built works, Ashton, Raggatt and McDougall have long been involved in many facets of the architecture community as well as supporting emerging designers through participation in exhibitions, lectures, conferences, and educational roles. Both Ashton and McDougall have also been Presidents of the Victorian Chapter of the Institute.
Architect and host of Grand Designs, Peter Maddison, was awarded the National President's Prize by Jon Clements, while the Neville Quarry Architectural Education Prize was presented to Professor Michael Ostwald, Dean of Architecture and Built Environment at the University of Newcastle.
Jeremy McLeod of Breathe Architecture received the Leadership in Sustainability Prize, in recognition of his huge contributions to sustainable building and following Breathe's game-changing housing projects – the Commons and the Nightingale.
Other winners include:
William J Mitchell International Chapter Prize – New York-based renderer, Brian Burr
National Emerging Architect Prize – Amy Muir, Muir Architecture
2016 Student Prize for the Advancement of Architecture – Peter Nguyen, University of Sydney

In addition, five emerging architects were selected for the two-week Dulux Study Tour: Chris Gilbert, Hannah Slater, Qianyi Lim, Matthew van Kooy and Katy Moir.