Sydney furniture and industrial designer James Walsh took home this year's Australian Furniture Design Award with a rammed earth and recycled glass filings bench that "reinvents ancient material tradition".
The terracotta toned piece, called Anthropic Bench, combines earth and glass to produce "a seductive, sustainable and hard wearing composite."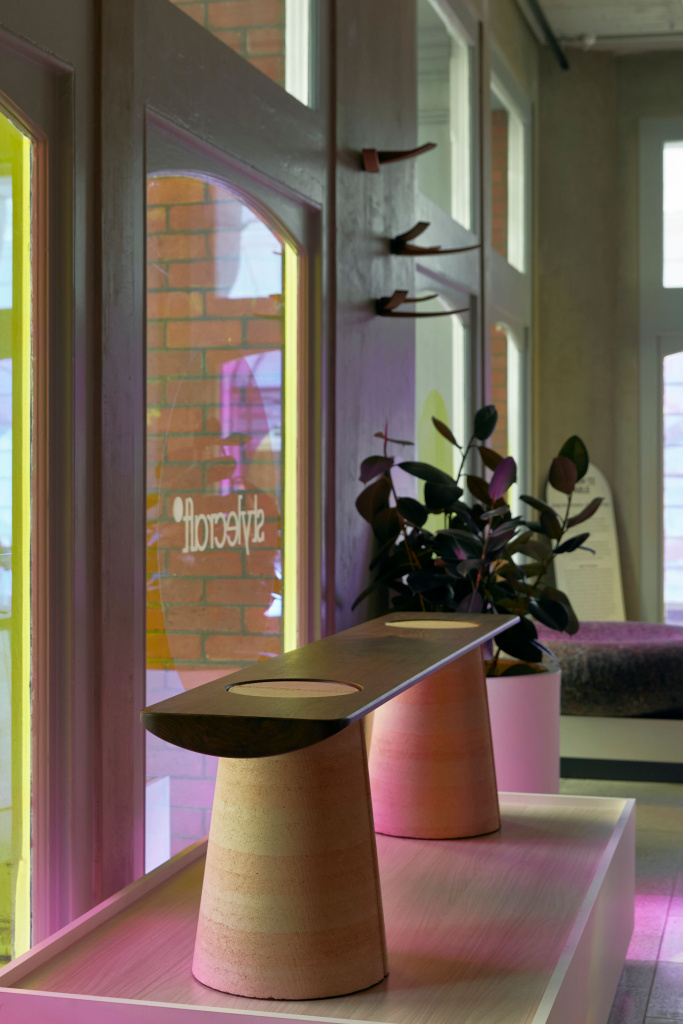 Walsh spent a month experimenting with various glass particle sizes, soil mixtures and stabilisers in a process that dates back to 5000BC.
"The objective of the project was to explore the rammed earth process and to see how recycled materials could be added without the loss of its structural properties," he says.
"Through my research, I found that today the stabiliser is typically cement. However traditionally animals blood was also used."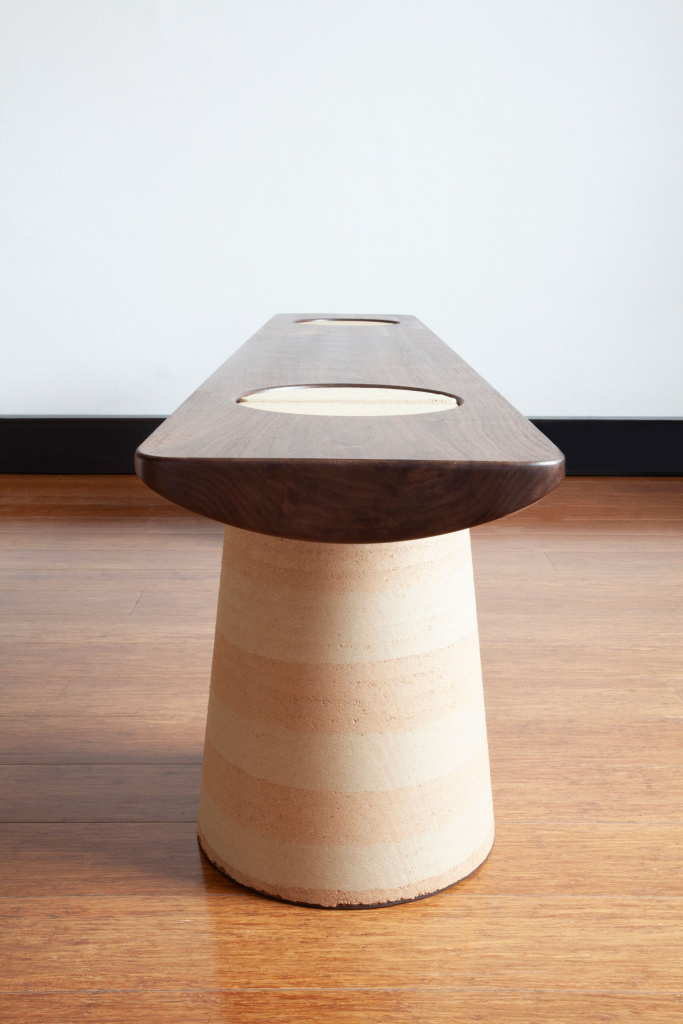 Walsh settled on a 90 per cent mixture of soil, 10 per cent glass particles and 10 per cent stabiliser, producing the custom formwork using a CNC-cut mould.
"The Anthropic Bench relies entirely on gravity and the designed taper, which allows the solid bench top to sit in place without the need for fasteners or adhesive," he says.
The winning design was topped with an american walnut seat.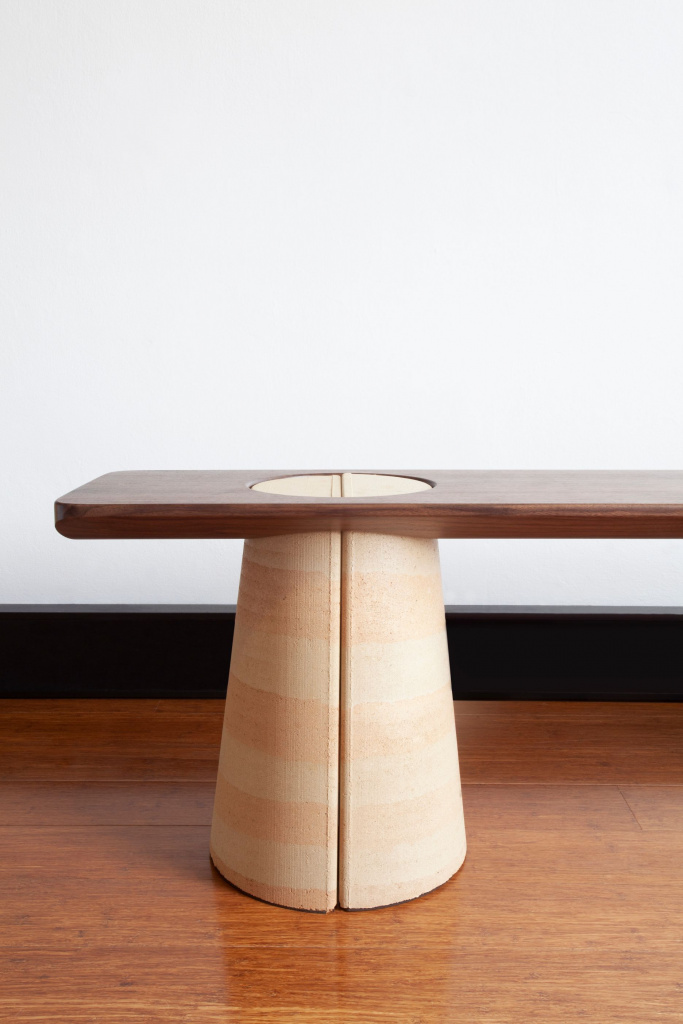 Founded by Stylecraft in 2015, the Australian Furniture Design Award recognises excellence and its contribution to design discourse and culture.
In this year's iteration, the award partnered with the NGV, with the five finalists originally slated to present their realised designs during Melbourne Design Week.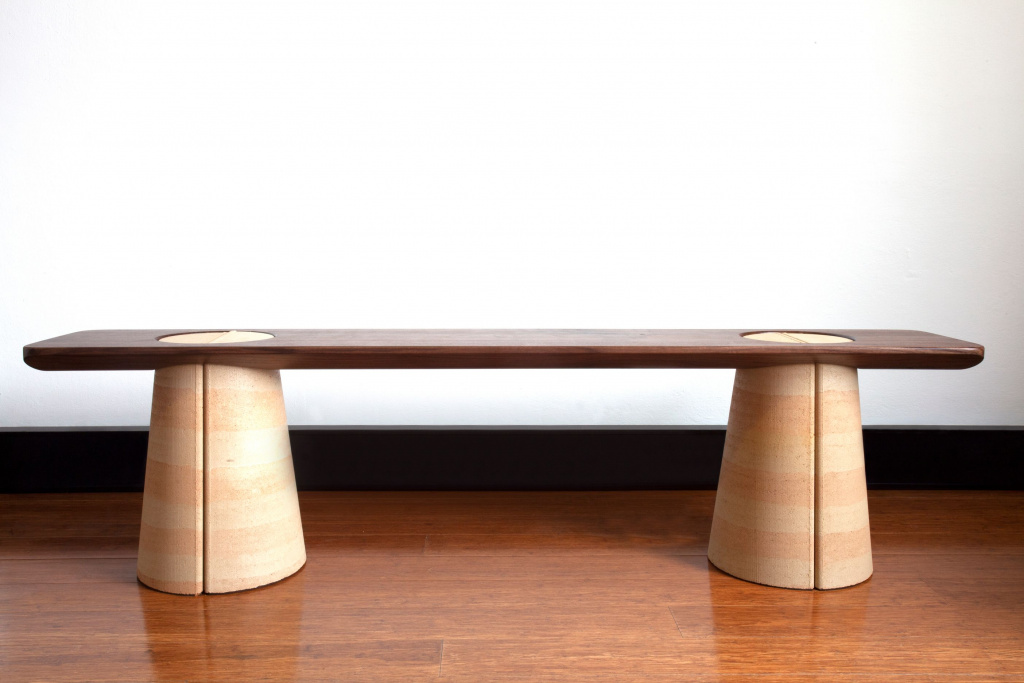 After COVID-19 restrictions were enacted across the country, the finalists instead presented their pieces to a panel of virtual judges that included Gensler principal Tom Owens, LEN creative director Helen Kontouris, Stylecraft brand director Tony Russell and NGV Hugh Williamson curator for Contemporary Design and Architecture Simone LeAmon.
Judges described Walsh's design as being intelligently assembled and beautifully detailed and resolved.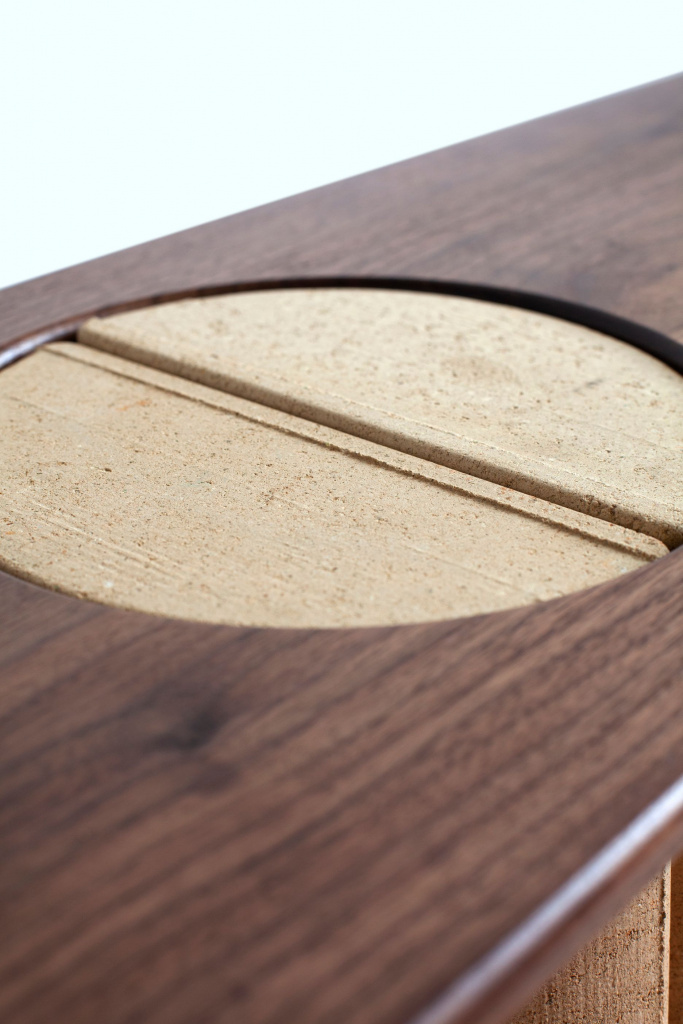 "The jury was unanimous in their applause of Walsh's furniture design, recognising the designer's ambition to investigate meaningful and practical uses for glass that would otherwise end up in landfill," says LeAmon.
"[The design] also delivered a new and novel aesthetic experience for
furniture design that successfully merges the past with present."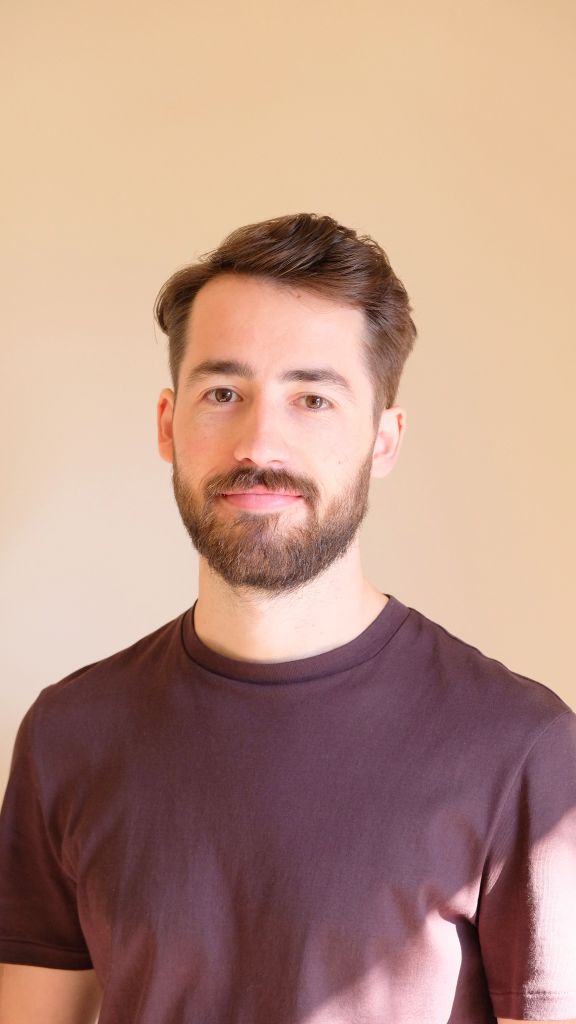 Walsh graduated from RMIT university in 2017 and currently designs for Vert Design, while also working on his own studio brand and exhibitions like the Salone Satellite in Milan.
As part of his win, Walsh will pocket $20,000 along with a two-week residency program at Adelaide's JamFactory. He'll also receive support from Stylecraft for the design, production and distribution of a furniture design.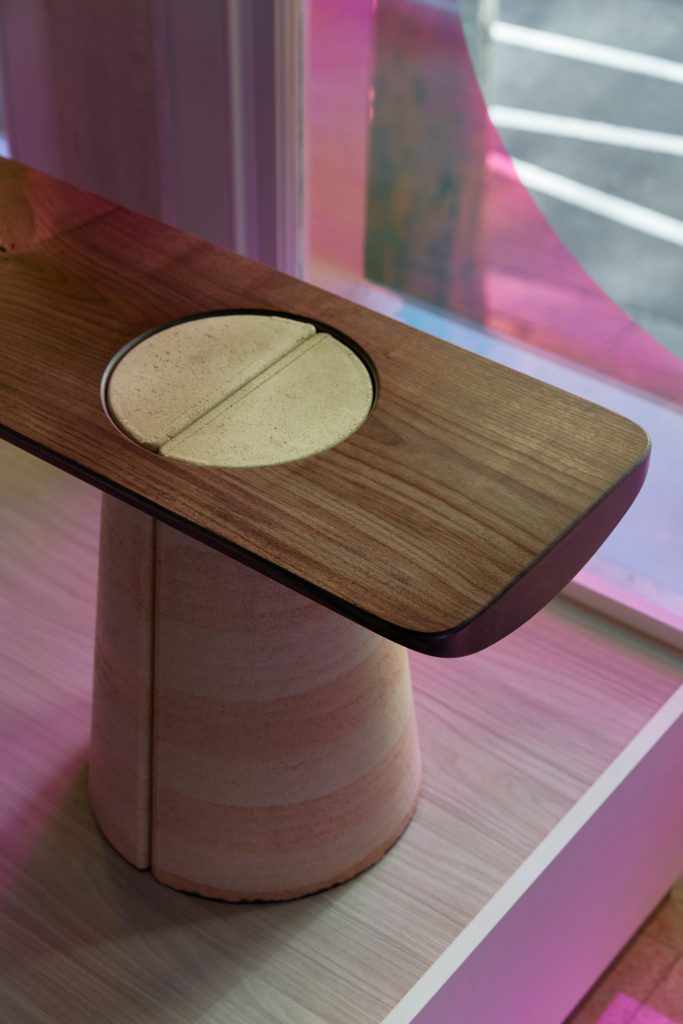 The NGV will be streaming an Instagram live interview with LeAmon and Walsh on 22 July from 6pm. You can watch it on the NGV's Instagram page.
The Australian Furniture Design Award is a national competition open to all Australian designers and makers. Last year, Alice Springs-based designer Elliat Rich took top honours with her piece titled Place – a brightly coloured vanity unit.
Exhibition Photography: Tom Ross. Product Photography: James Walsh.