Images appear courtesy of Stylecraft.
The Australian Furniture Design Award (AFDA) was crowned in Adelaide last week, with Sydney-based designer Seaton Mckeon named the winner for his piece 'The Sun The Moon and Me'.
The biennial award, presented by Stylecraft and JamFactory, recognises innovation in Australian furniture design and provides an opportunity for entrants to be recognised within the furniture manufacturing industry.
JamFactory CEO Brian Parkes says that AFDA was crucially not marketed as just an emerging award, as "often a lot of focus on the bright young things, but in our view, genuine creativity and innovation can happen at any point in someone's career".
'The Sun The Moon and Me', a freestanding light and mirror, depicts a map of stars in the night sky. The mirror serves as a representation of the moon, which reflects the viewer's image within the starry scene.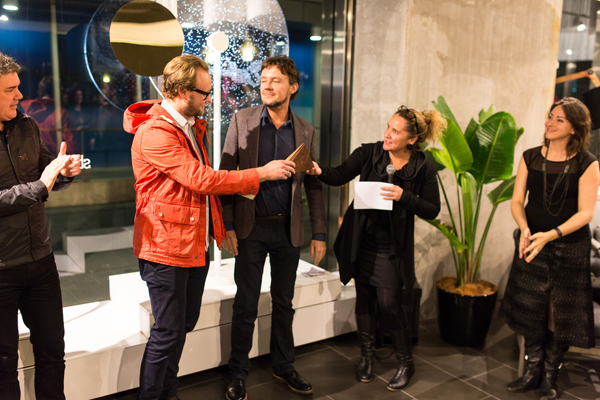 Mckeon, whose winning project was selected from a pool of 150 entries, studied industrial design at the University of New South Wales. Along with $20,000 in prize money, Mckeon has won the chance to work with JamFactory's furniture studio to develop a new commercial piece that will be distributed through Stylecraft's local and international showrooms.
"It's a such a strong conceptually driven idea that could be iterated into a range of other products," Parkes said.
The AFDA competition was for Mckeon a "catalyst to do something different" Parkes said. "Which we were delighted to hear. Very often the briefs of a client or pressures of commerce force limitations on designers, and this is an opportunity for them to get outside of that cycle".
'The Sun The Moon and Me' – along with pieces from five other AFDA finalists – will be on display at Stylecraft's Adelaide showroom until 20 July. The products will then be displayed in other national Stylecraft showrooms over the next six months.
Mckeon's piece will also be on display at the 2015 IDEA Shortlist Reveal event, to be held in Sydney on 19 August.