The July issue of inside, now on newsstands, features incredible projects and profiles from all over the country.
"This issue is a celebration of the trailblazers and industry shakers. The up-and-comers and the underestimated," writes Elisa Scarton in this month's Editor's Letter.
In this issue our gaze is firmly placed on the future of Australian interior design and architecture as we feature the vivacious millennials from Pattern Studio and argue that sustainability and hospitality design don't necessarily have to be mortal enemies with Killing Matt Woods.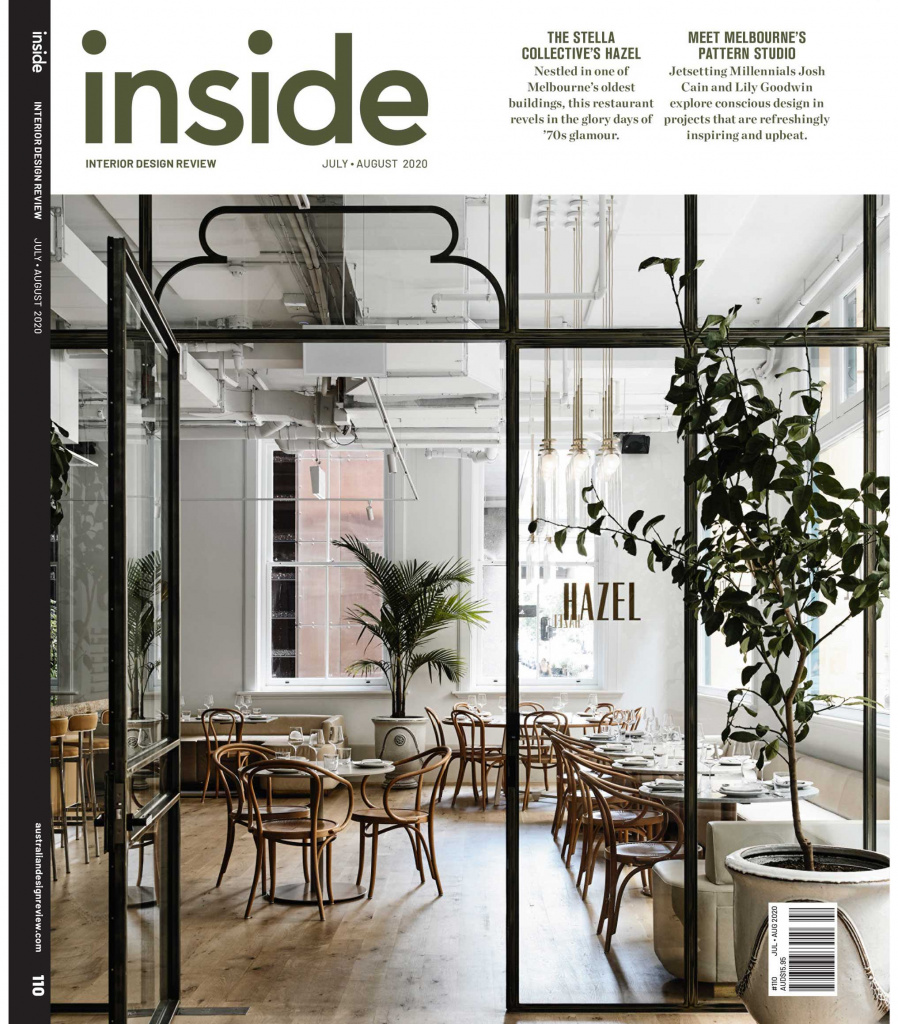 Then we throw caution to the wind and declare the whole industry dead with Sydney-based, Tokyo-born luminary Koichi Takada.
On the project side of things, we continue traipsing around the country with a Heritage-listed co-working space in Sydney from studio Sally Taylor and a minimalist Japanese-inspired nest from Carr in Melbourne.
We head into the Tasmanian countryside to see what Cumulus Studio can do with a 200-year-old mansion and live Under the Tuscan Sun fantasies without breaking international travel restrictions with Georgie Shepherd in Adelaide.
We channel our inner '70s glam goddess in The Stella Collective's latest restaurant interior, and celebrate all-female West Coast design with the women from LAHAUS.
But the issue isn't all about beautiful projects and inspiring designers.
"When compiling this issue, I felt compelled to feature the Australian Pavilion, knowing it would no longer be part of the upcoming Venice Architecture Biennale," writes our editor.
"The immersive exhibition looked beyond the Australian context, connecting non-Indigenous and First Nations people through thoughtful, intelligent and collaborative design not just here, but across the Pacific Islands."
The feature serves as a reminder that in 2020 our world has been impacted by more than just COVID-19 and our attitudes and our actions must follow suit.
Pick up your copy of inside on newsstands today, subscribe to have a copy delivered right to your door, or download a digital copy to your iPad.