Renders courtesy ARM Architecture.
Working designs for the largest program of upgrades to the Opera House since its opening in 1973 have been released.
With $202 million committed by the NSW Government, the redesign will be undertaken by  ARM Architecture, Tonkin Zulaikha Greer (TZG) and Scott Carver Architects.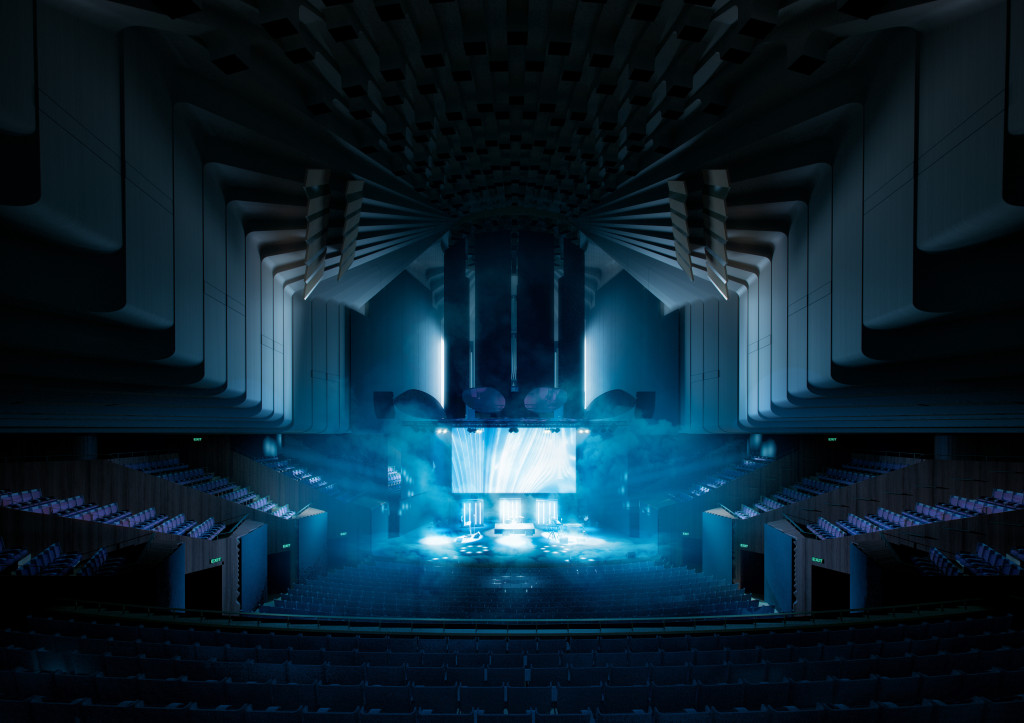 The renewal will include an upgrade to the concert hall, including acoustics, accessibility, efficiency and flexibility. Office space will be turned into a dedicated place for children, families and young people, while outside, the existing intrusive marquee from the Northern Broadwalk will be removed, and a function centre will be built within the building envelope. A car-free entrance will  be constructed under the monumental steps, providing seating and improving accessibility.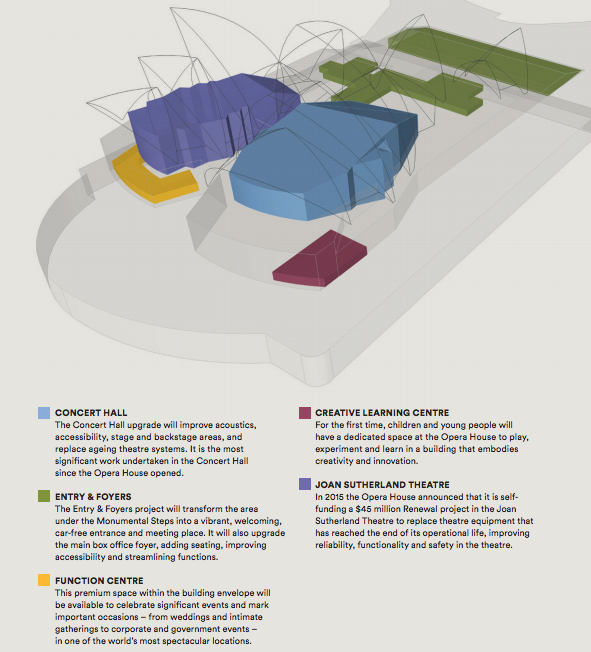 In addition to these four projects, the project also includes a $45 million self-funded project to replace the 'engine' in the Opera House's second-largest internal performance space, the Joan Sutherland Theatre (JST). This project will be undertaken by Scott Carver Architects.
Built in 1973 and listed as a World Heritage Site, the Opera House was originally designed by Danish architect Jørn Utzon.
Utzon's son, Jan Utzon, is also an architect and member of the Opera House's Eminent Architects Panel (EAP). He said his father believed the building would need to change over time to meet the requirements of the day, while retaining the integrity of its architecture.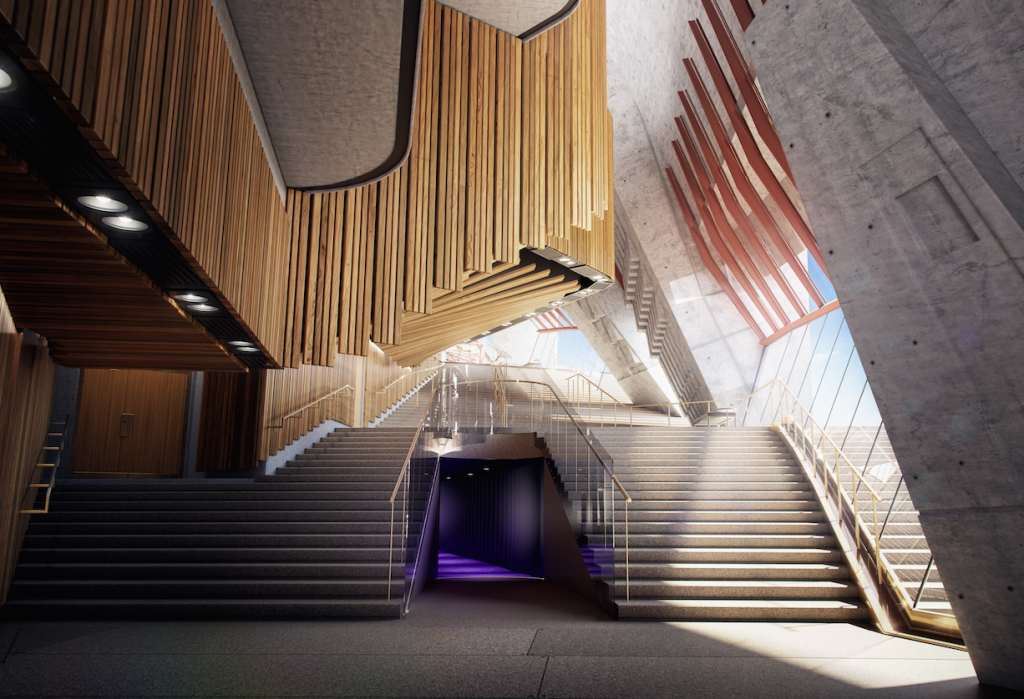 After his father's re-engagement in 1999, Utzon worked with him, saying that "when [he] was re-engaged, he realised it was necessary to look at the Opera House with new eyes. He realised times had changed and that a functioning arts centre will always need to adapt to the culture of the moment."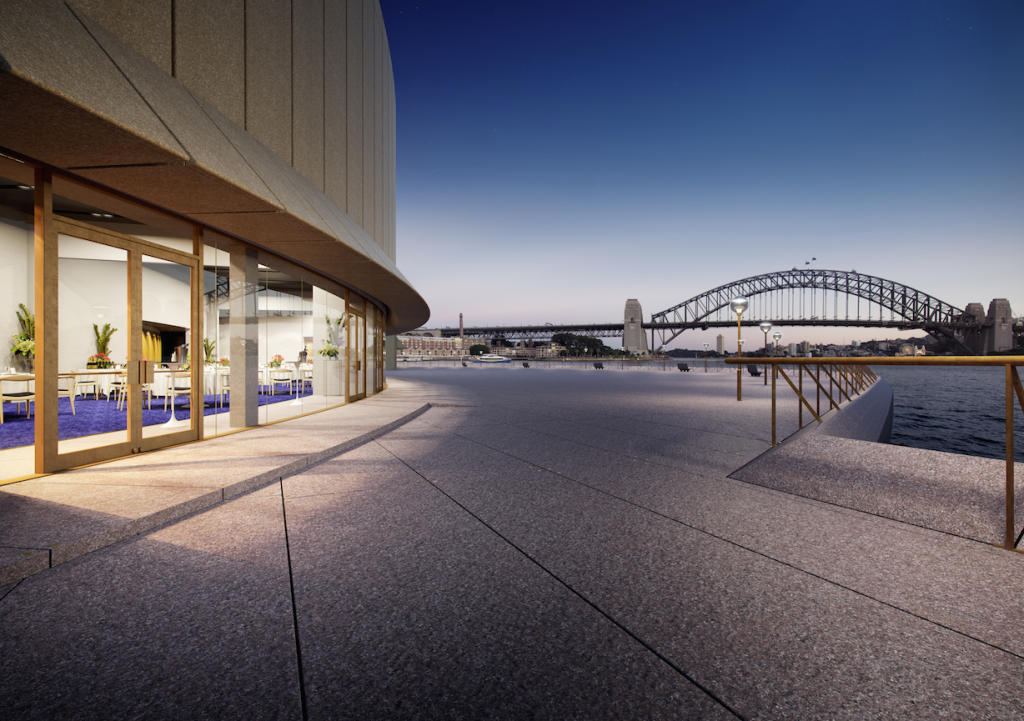 Deputy Premier and Minister for the Arts Troy Grant commented on the historic project. "The Sydney Opera House has played an important role in our nation's history and embarking on these renewal projects will ensure that it continues to be relevant for generations to come," Grant said. "From pedestrianising the under-used space beneath the Monumental Steps to finally bringing the function centre inside the building envelope and eliminating the need for the large external marquee, the Opera House will change for the better.
"For the first time children will have a dedicated space at the Opera House – a new Creative Learning Centre which will provide a unique education experience for our future generations."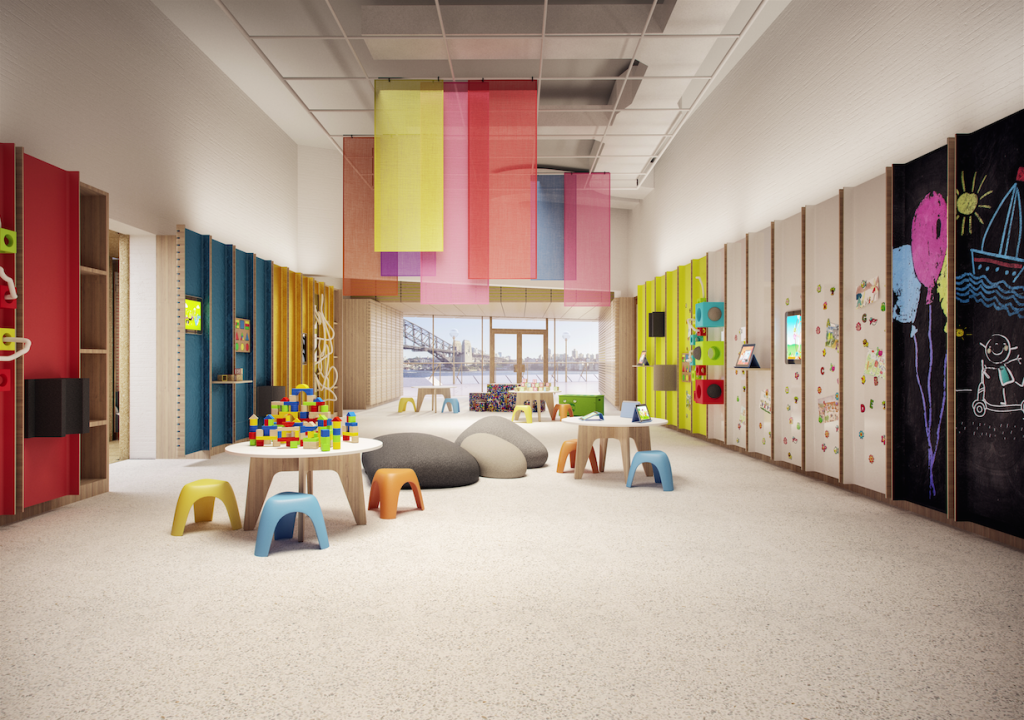 The largest of the four NSW Government-funded projects, the Concert Hall upgrade is expected to take 18 months to complete. Construction will begin in mid-2019 and the hall will reopen with the SSO's 2021 season.