Japan is a country that applauds creativity and embraces design. Reverence for the past permeates the present and the Japanese aesthetic of beauty and subtlety is the continuum that joins the two. To be a successful designer in Japan, among so many creatives in this cultured country, takes a special talent. This is a country of artisans where only the best survive and shine, so meeting with Jin Kuramoto was indeed auspicious. As product designers go there are many that have an international profile; take Oki Sato of Nendo or Tokujin Yoshioka for example, but now is the time for Jin Kuramoto. His practice was established eight years ago in Tokyo and it has been running at full capacity ever since.
Kuramoto commenced his designing life as a carpenter and learned the traditional skills that are required to understand craft and material. He studied art at the Kanazawa College of Art and then moved onto industrial design as an in-house designer for NEC where he learned the detail and process of inventing and reinventing all manner of household appliances. This training afforded him the opportunity to better understand the everyday product, but in 2003 the more ephemeral side of his creative spirit came to the fore with an exhibition for Tokyo Design Week. This installation Grass was composed of glass and light and was so well-received that Kuramoto and his work travelled to Milan for Salone del Mobile in 2003 and then on to England for London Design week.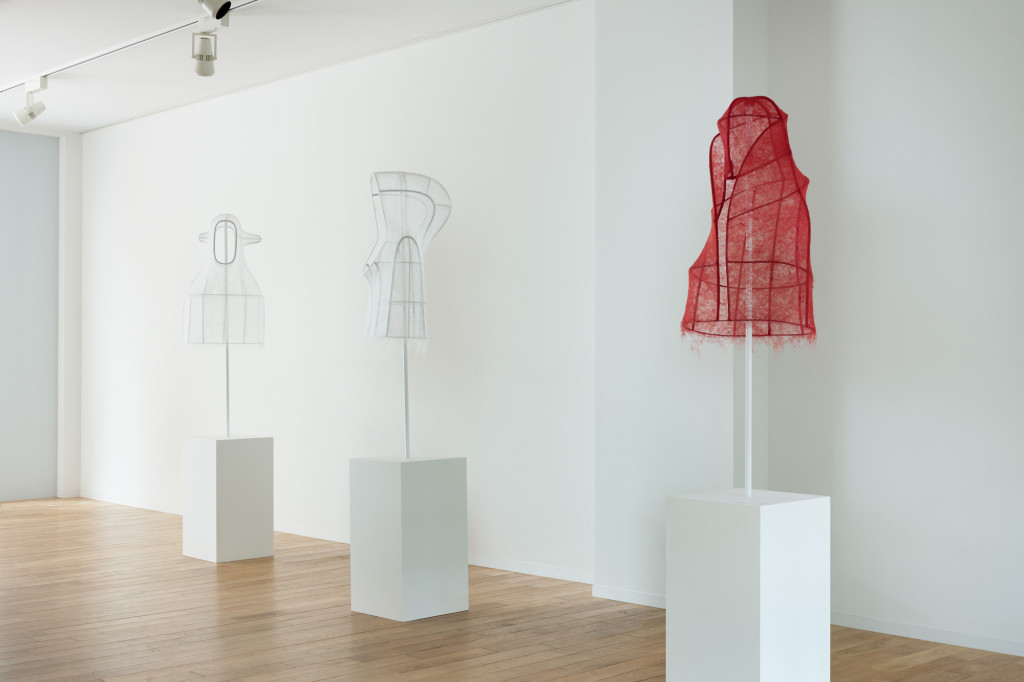 This success whetted his appetite to explore the other side of design, as object and furniture maker, and so Jin Kuramoto Studio was established in Tokyo in 2008. From inception the studio was busy with industrial commissions, but now there was the opportunity to extend his creativity. This he has accomplished with a wide range of objects and furniture designs, with many more commissions on the drawing board. The chairs he designs are sculptures; the small objects, such as a tea set or kitchen implements, are art works and the various installations that he has created stir the imagination. He has the Midas design touch and his collection of work now at hand proves the point.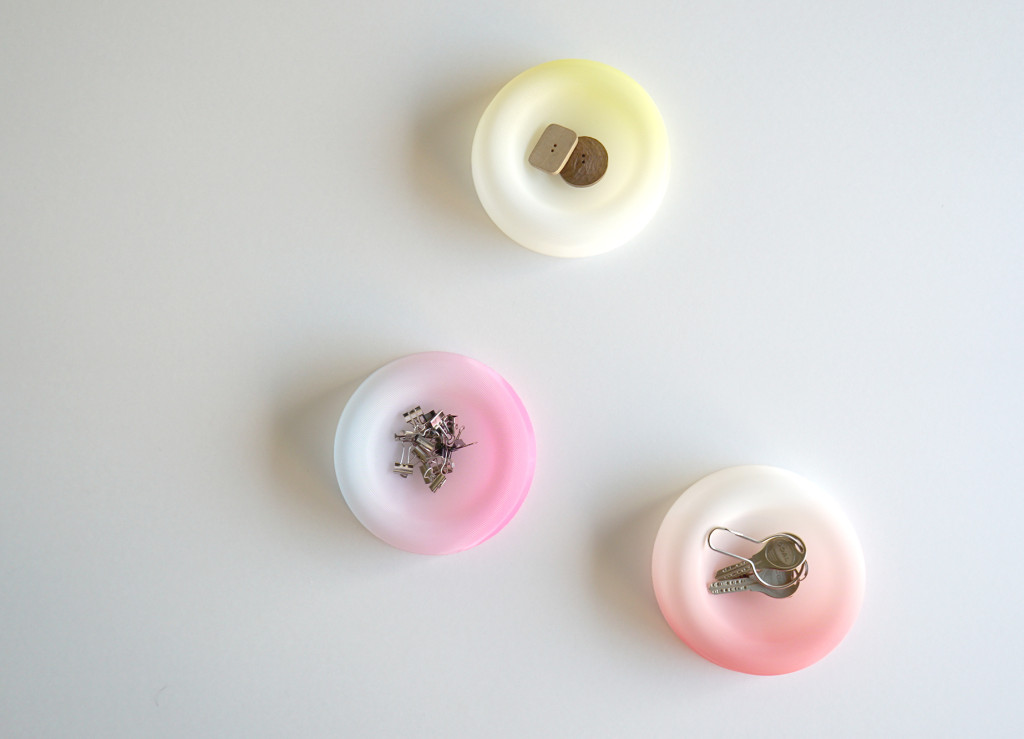 Kuramoto works with major brands such as  and Arflex, but he also has a healthy list of large Japanese companies such as Honda, Nikon, Toyota and Sony as industrial design clients.
Kuramoto is obsessed with redefining design through 'hands'. He creates without drawing, without pencils, and lets his hands think and become the instrument of the design. He says that designing for him is "not by brain but by hands, by hand is the motto of the practice". As we talk in his studio, he turns to point to a designer working on a new commission using paper to create and invent a product. This is a serious way of working for Kuramoto and his team and the by-product of the process is delightful 'origami art work'. The design thread or continuum between all of his work is function, but primarily what he calls 'viewpoint'. Kuramoto says, "Viewpoint of an object or product is a kind of filter for the designer." In other words, the design is produced by 'filtering' out those things that do not contribute to the design, so that when these extraneous elements are removed the essence of the product or object is realised.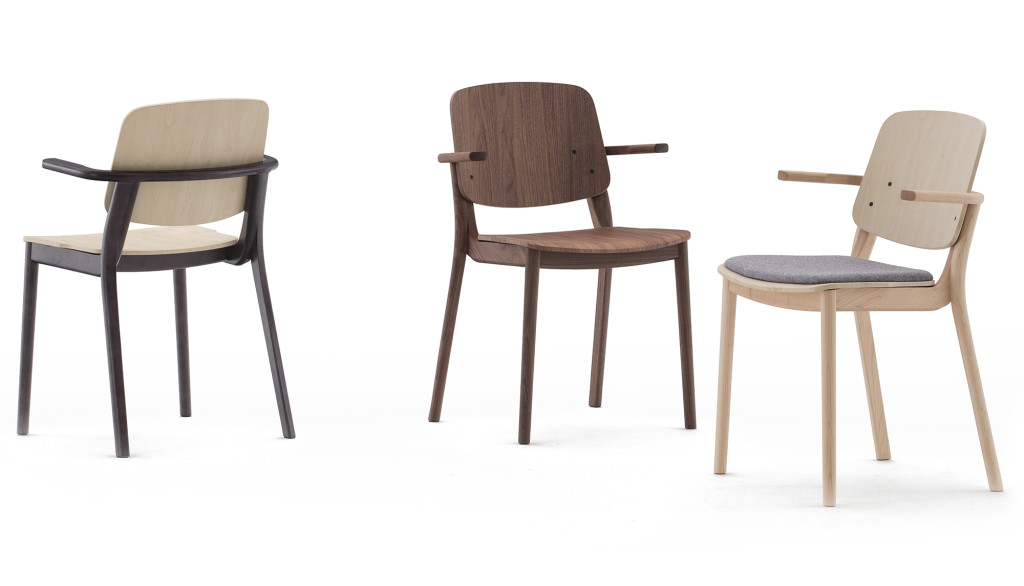 His design credo has been translated into the many products now produced by the studio and, while his furniture designs focus on chairs, they also include a range of beautiful tables and accessories. For example, the JK chair for Arflex Japan is perfect. This design pays homage to the heritage of Japanese chair design, but with a modern sensibility and style. The Meetee collection, a collaboration between carpentry workers from Hiroshima and the studio, is detailed – the Nadia chair for example reimagines the ribs of a boat in the design of the back and Molly (a shelf series) utilises timber and fabric. Then there's the Blur collection – a vase, cutting board and table. Each object is separate yet integral to the other.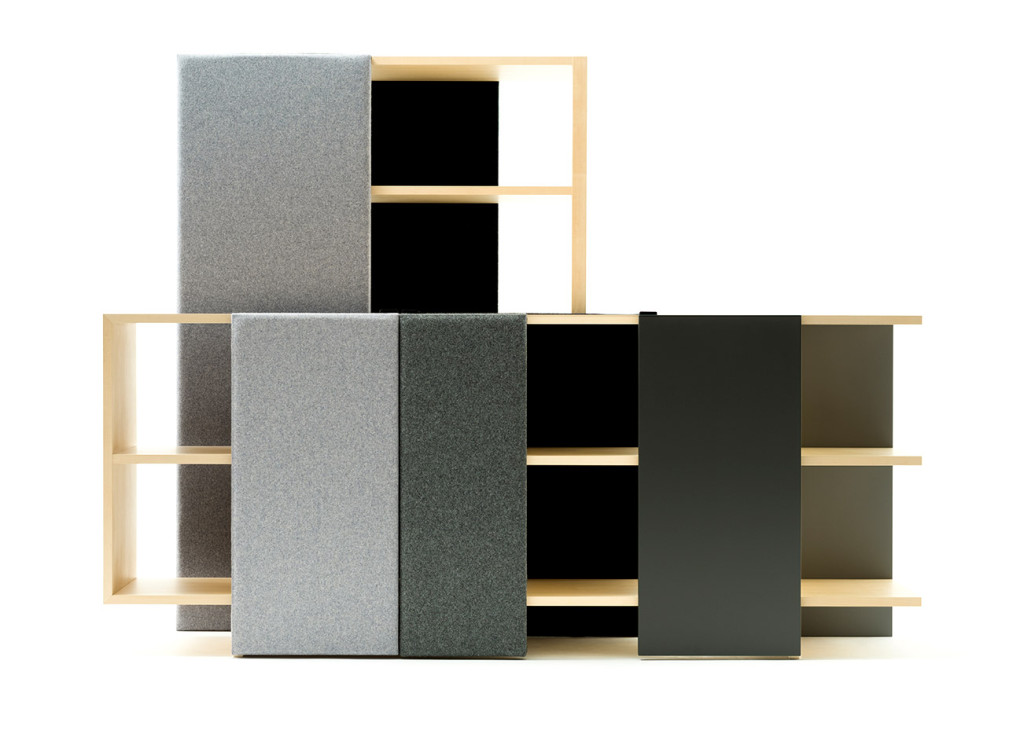 Kuramoto has also created installations that stretch his prowess as a designer. No pain, No gain was an exhibition presented in 2013 that explored and challenged design boundaries. For this, Kuramoto created non-functional, delicate geometric metal sculptures with themes such as 'Nucleus', 'Structure', 'Gradual Change' and 'Boundary'. Jin Kuramoto is making a name for himself in the world of design and creating a legacy of beautiful products that will stand the test of time. We will hear more from this talented designer in the future, as his products are his greatest advocates. It is all about the viewpoint, but the essence of Kuramoto is a powerful force.