Photography by Richard Glover.
This article originally appeared in AR145 – available now through newsstands and digitally through Zinio.
Workplaces of the future will be measured in well-being as much as productivity. Being ideally positioned to invest in optimal working environs, Australia's major banks continue to spur innovative solutions, from inviting and functional interiors through to highly engaging surrounds.
At the corporate level, office design has evolved beyond activity-based working to cater to an adaptable, health-conscious workforce cognisant of the importance of a sustainable work/life balance. As a result, blue chip workplaces – once sterile and siloed – have become tactile and comfortable, including private spaces and easy access to green space.
Geyer's work for Westpac at Barangaroo demonstrates how design can aid and educate businesses in extracting value and benefit from the spaces they inhabit.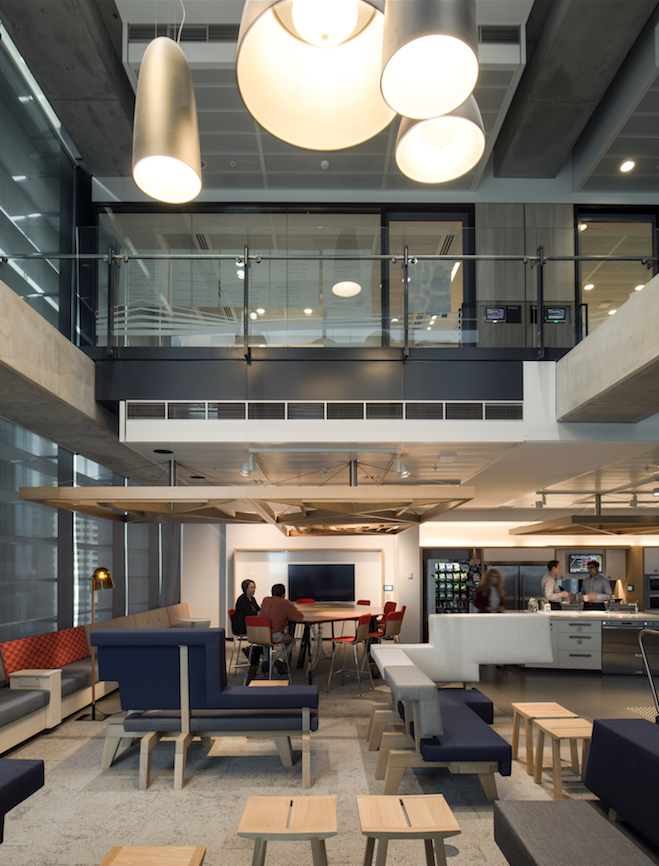 Design firm Geyer has been instrumental in the creation of Westpac's agile working principles, WorkSMART and the physical application to its 60,000-square metre anchor tenancy at Tower Two, Barangaroo (the first of the three International Towers Sydney – ITS), in collaboration with Lendlease.
Geyer is a strategic design firm that has a long history supporting the evolution of Westpac's business, most recently at Melbourne Westpac workplace at 150 Collins Street and Westpac Place in Sydney.
Geyer was initially appointed to work with the Westpac Group in the review of negotiations associated with the Barangaroo anchor tenancy, assist with the negotiation of the Agreement for Lease and engage with RSH Architects in relation to the ongoing development of the building specifications to best support the Westpac business for the next 20 years.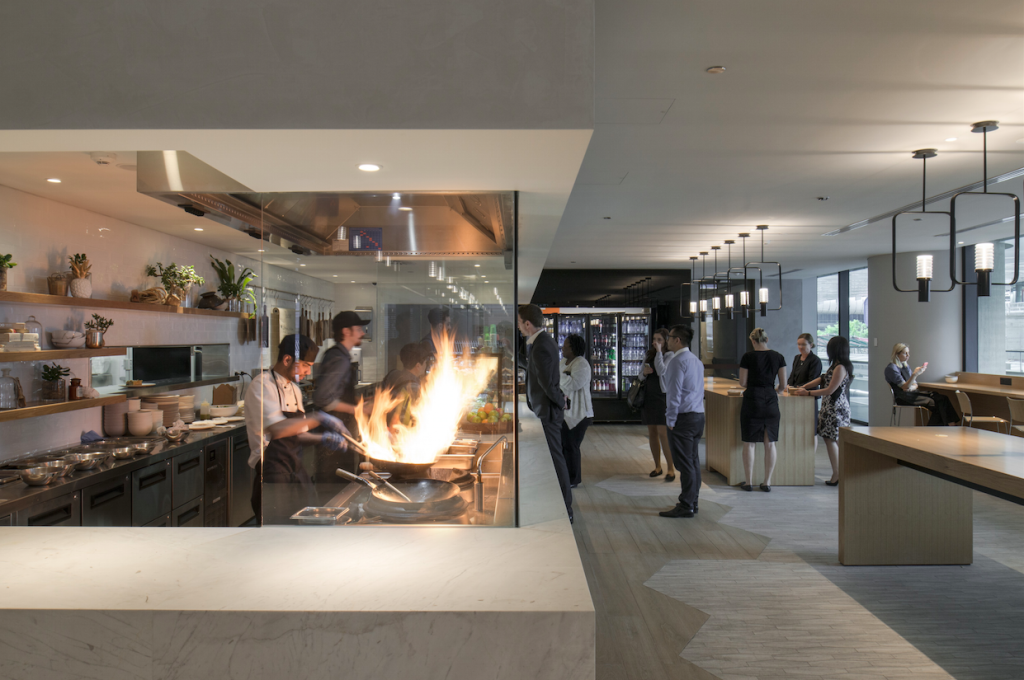 Geyer was engaged to complete a time utilisation study to determine the level of agile working that would be appropriate for Westpac to adopt, given the nature of work within the building. Underpinning this study was Westpac's WorkSMART strategy that will see Westpac transition to agile working across all locations in the future.
From this study, Geyer and Westpac deployed a pilot that tested the recommended level of agile working. The pilot has been a key tool in the change management strategy for the adoption of WorkSMART. The resulting design solution by Geyer focused on intuitive space planning based on natural human behaviours.
The workplace solution places significant focus on space that creates a sense of belonging, happiness and wellbeing. These elements are the cornerstone of the design. A sense of belonging, for example, is encouraged via assigned neighbourhoods, accommodating team and individual activities.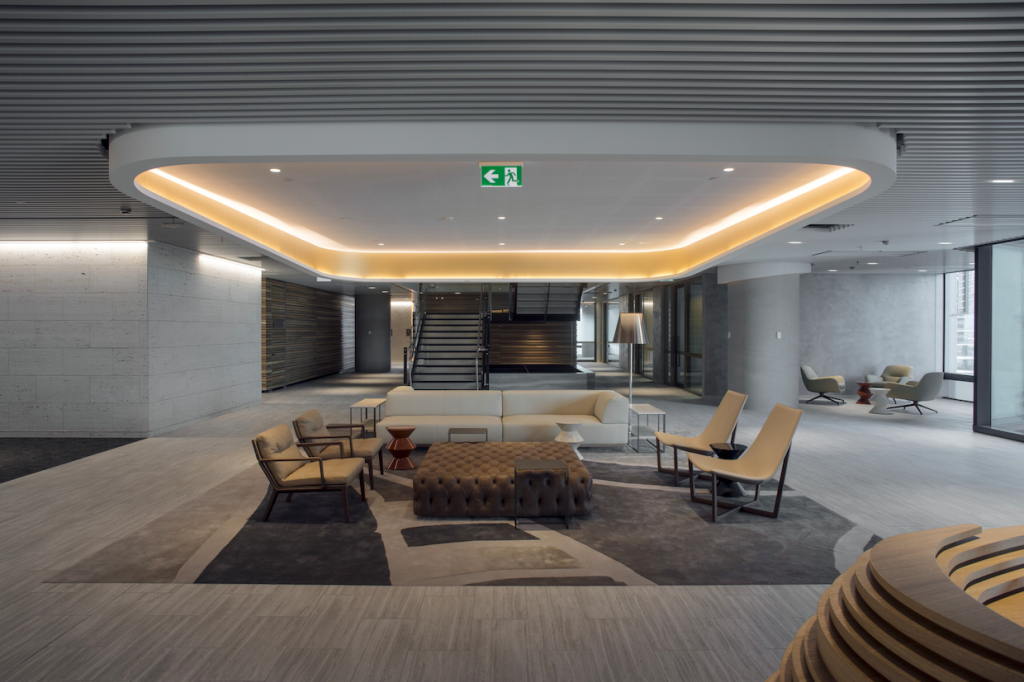 Geyer has been collaborating with ergonomist, David Caple, and the Westpac OHS team, with the design approach encouraging physical movement that reduces sedentary work-related injuries. The movement of people, in turn, activates incidental collaborations and connections beyond the immediate team.
From a client perspective, Westpac's environment at Barangaroo includes 8000 square metres of visitor space over five floors and provides a diverse hospitality suite to enable the tailoring of dynamic customer experiences. An immersive and flexible technology overlay is utilised to specifically brand the experience as and when required.
The Barangaroo tenancy is currently targeting a six-star accreditation via the newly developed Green Star Pilot Tool. Geyer is currently working with the Green Building Council to help refine and modify this tool.
This article originally appeared in AR145 – available now through newsstands and digitally through Zinio.