This month, Herman Miller launched Byne System, a highly configurable workstation that supports change as it happens.
Through their research, Herman Miller discovered the value of office furniture that can adapt to the face of changing rules, regulations, safety needs, as well as fluctuating project and team needs, and offer customisation for clients.
The Byne System is Herman Miller's response to the realities of the modern workplace all packaged in five-in-one workstation that answers the needs of organisations navigating change.
Merging five products in one, Byne System is a highly configurable workstation that offers endless configuration opportunities that meet the needs of different people and organisations, from tech to the finance industry and everyone in between!
It brings all the best elements of four of Herman Miller's best-loved workstations – Imagine, Optimis, Layout and Arras – together with a new wooden leg style, Sylvain.
Beginning with a robust base framework with universal beams supporting the undercarriage, Byne System offers users five leg options, from the minimalist Optimis to the elegance of Sylvain.
Intuitive to individual needs, users can choose their work surface, combining Layout's legs with the Arras workstop, for example, or they could mix the Optimis leg with Layout's work surface.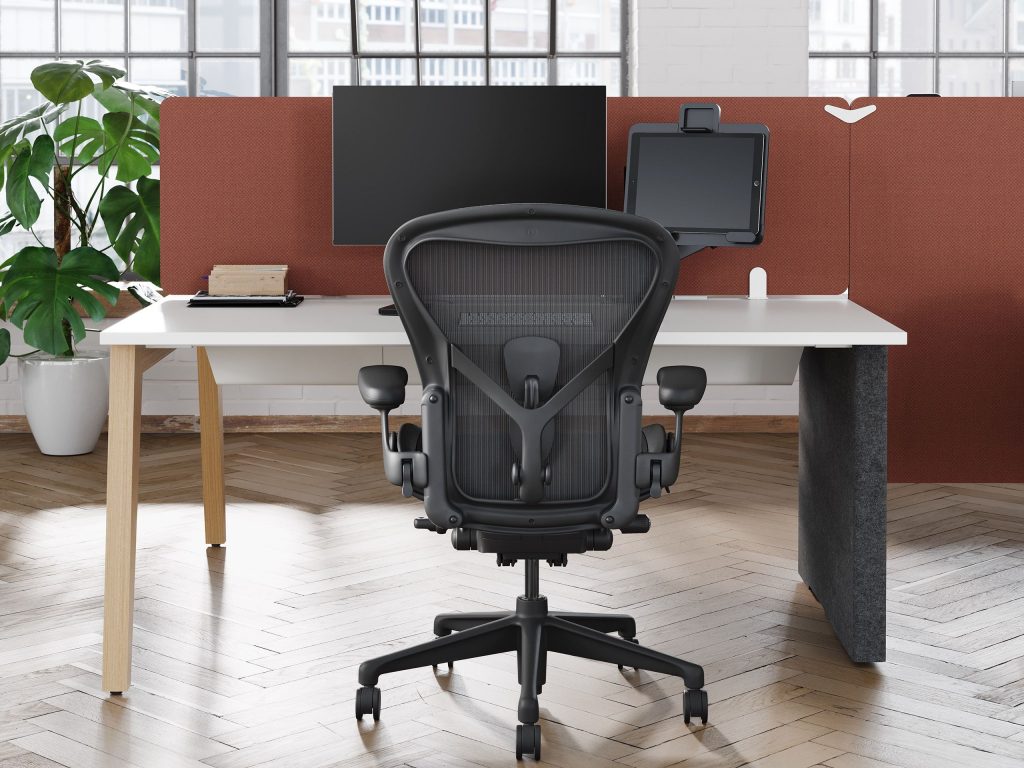 Hitting the sweet spot between flexibility, function, ergonimically designed furniture and accessible pricing, Byne System offers organisations freedom of choice.
"Byne System supports maximum freedom when it comes to office planning and activities. This makes it ideal for traditional offices, open-plan collaborative spaces and semi-open spaces alike, and for organisations both large and small," the global furniture company explains.
"Byne System can even be configured in multiple ways within the same workspace. By mixing and matching different leg and table options, Byne System can be tailored to support a host of different workplace activities, from solo focus work through to interactive settings designed to foster collaboration and creativity."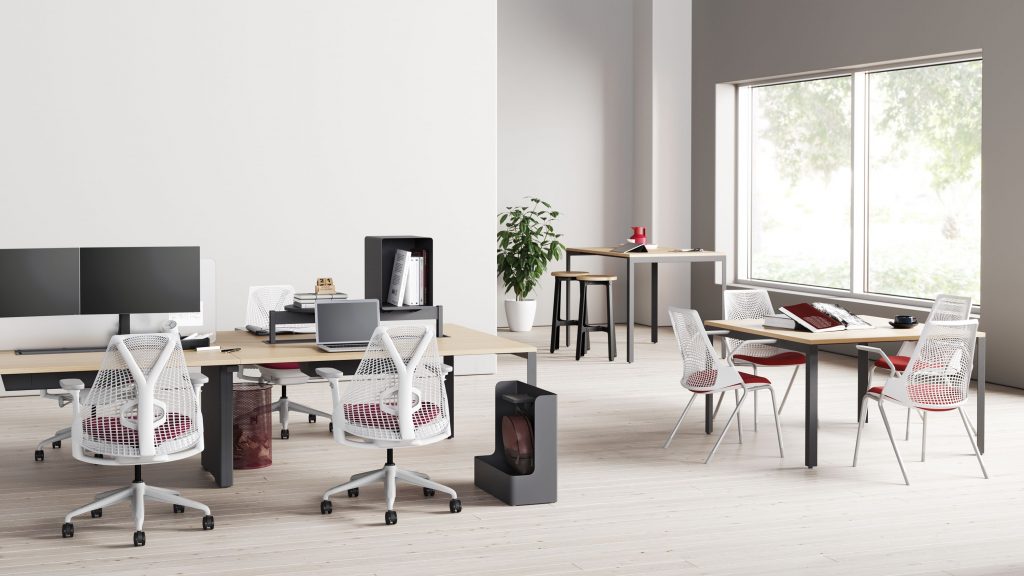 Providing added flexibility is the toolbar, which works across all Byne System products.
Sitting above the worksurface to help keep desk surfaces clean, the toolbar supports screens, accessories, smart phones and more.
Always catering to current and future power needs, Herman Miller's Byne System also thoughtfully positions powers channels with plenty of space for additional cables.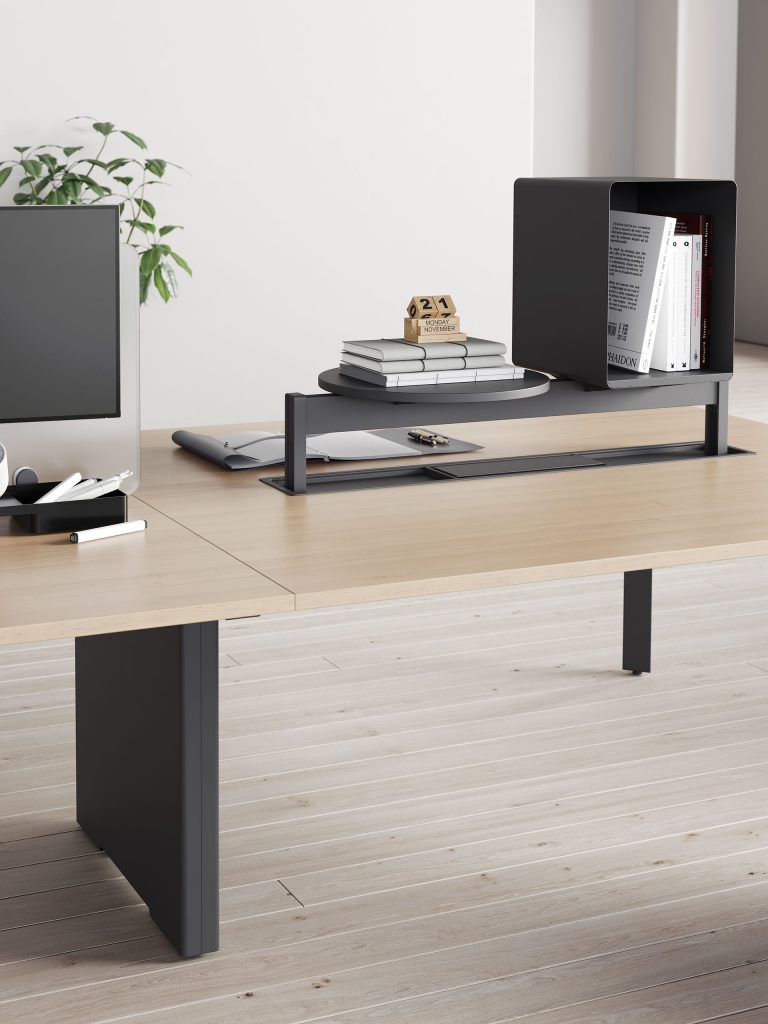 "As well as answering the need for flexible, customisable furniture, Byne System was designed in response to another organisation need for speedy office solutons that support workplace change as it happens," adds Herman Miller.
"Based on exisiting systems and modular by nature, Byne System meets this need by streamlining the ordering and specificying process."
Easy to assemble and quick to install, Byne System is a naturally agile five-in-one workstation that liberates organisations with the perfect choice to respond to rapidly changing market conditions.
Photography courtesy of Herman Miller.
Discover more at Herman Miller's website.
Herman Miller's OE1 Micro Pack is also supporting this transition with its functional and colourful adjustability for every office.