Yellow is perhaps not the first colour that comes to mind when visualising an office. But Leftfield Studio throws the rule book out the window with this South Yarra coworking space.
Leftfield Studio is a Melbourne-based boutique interior architecture and design studio specialising in residential, commercial, retail and hospitality interior architecture.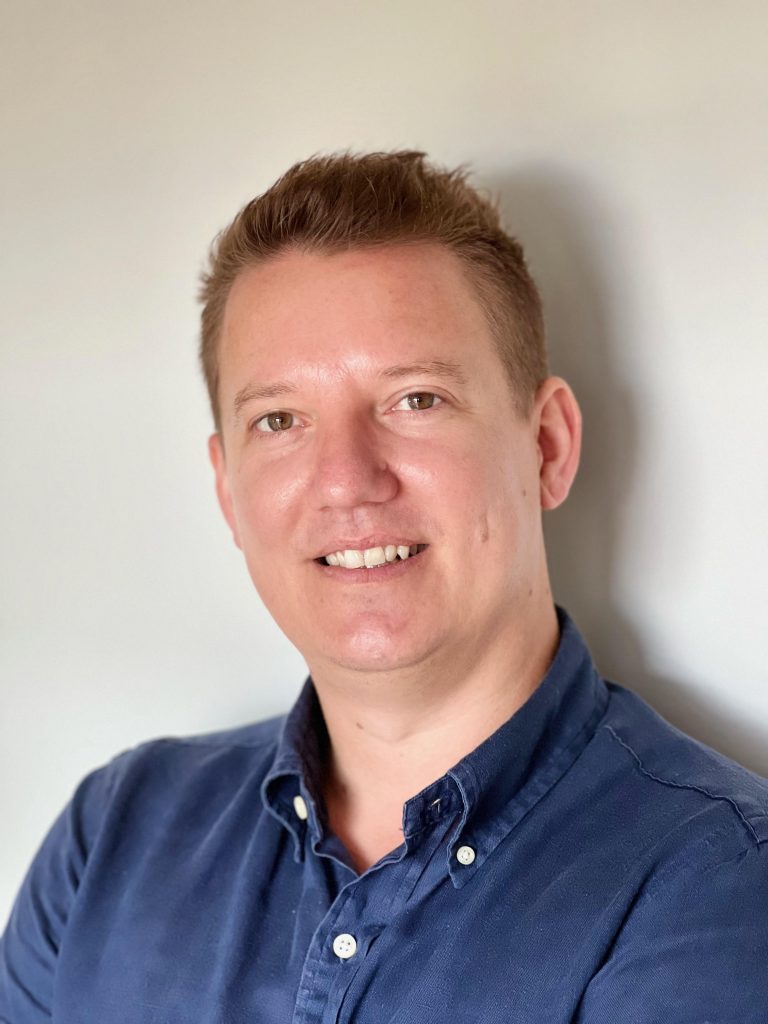 For Yellow Desk, Leftfield was tasked with the brief to design its client, creative agency Picos Media, an office space that saw fun as an opportunity rather than a compromise.
Today, Leftfield founder and interior architect Lee Dwyer chats with ADR about putting the 'fun' in functionality through colour and clever spatial planning.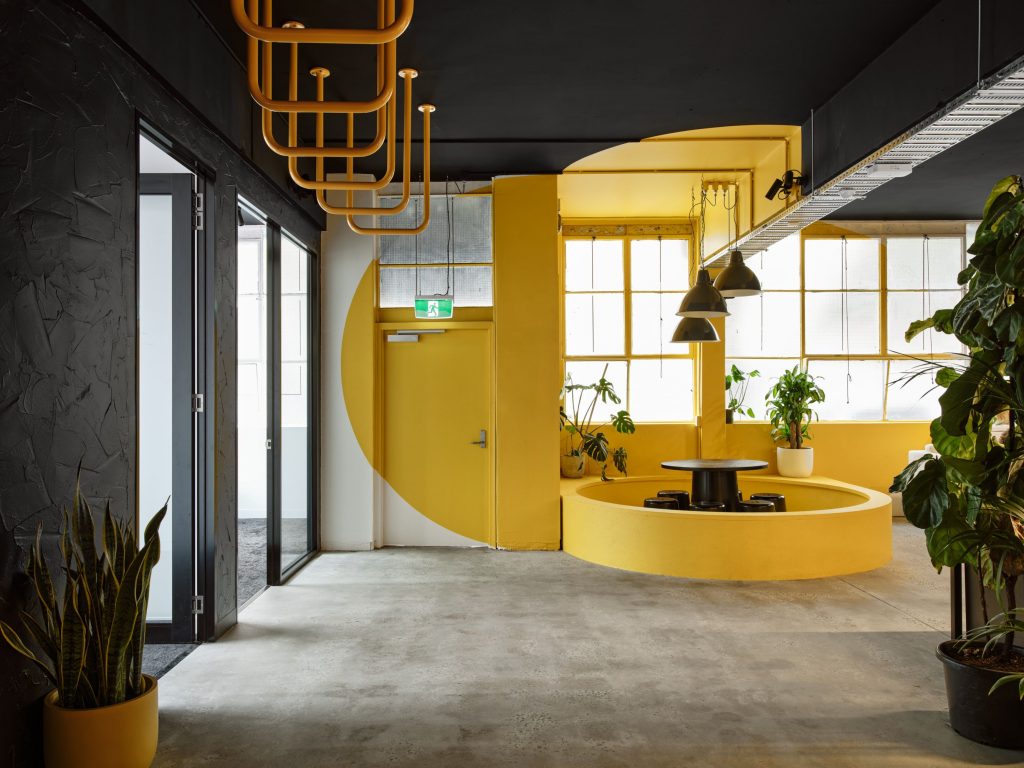 "The client had a basic wish list, such as a number of meeting rooms and desks. The rest was up to me to go wild!", says Dwyer.
"Fun can come with a cost, but we achieved a balance and delivered something unparalleled."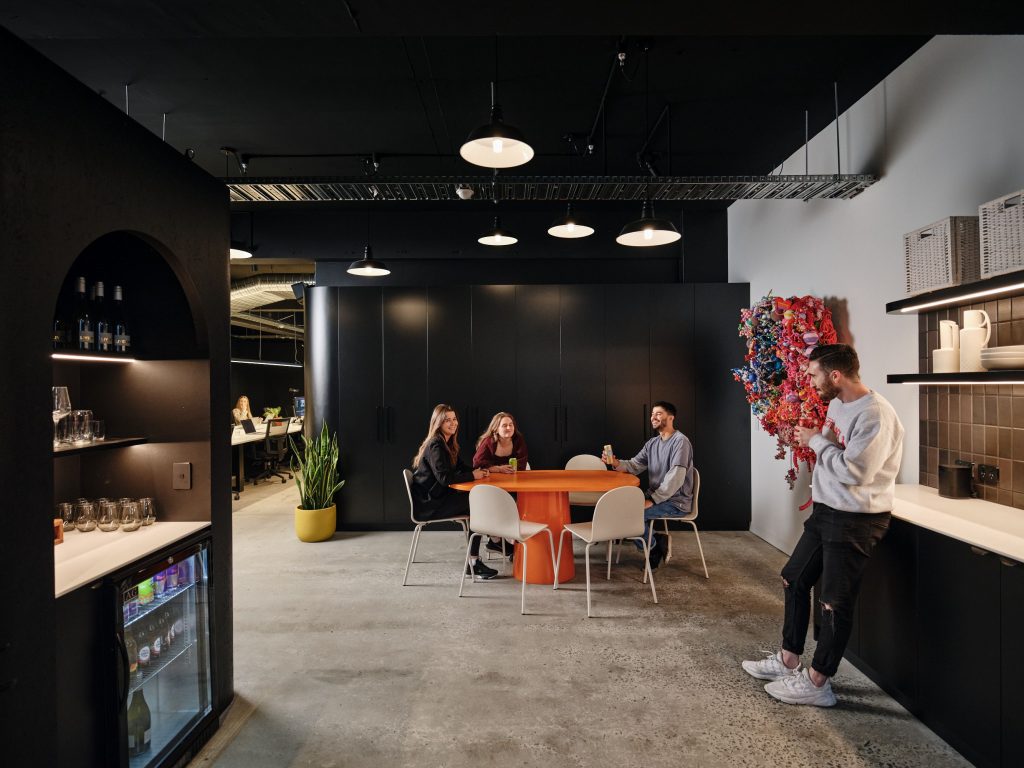 Yellow Desk involved the renovation of a century-old building, which according to Dwyer, was in "surprisingly good condition" with only plumbing needing attention.
"We decided early to retain all the plumbing points and replace fixtures and fittings with new additions. This turned out to be a good decision."
With an opportunity to add some playful practicalities to the space, Dwyer could meet the need for office necessities while including more exciting design features, such as the photography studio and the monkey bars, without sacrificing the budget.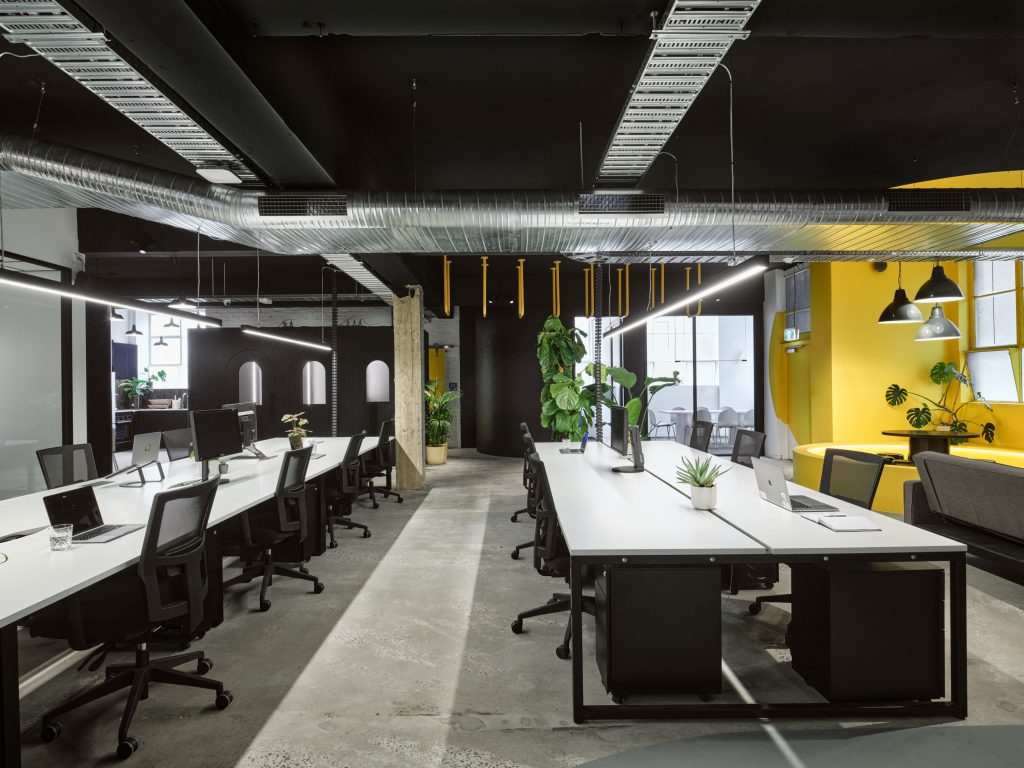 "The idea for the monkey bars was born after showing the client some inspirational images during the concept phase and he loved the idea."
"This project was completely about play. That ball pit meeting room came first as did the bright colours. During the design process, we refined our ideas.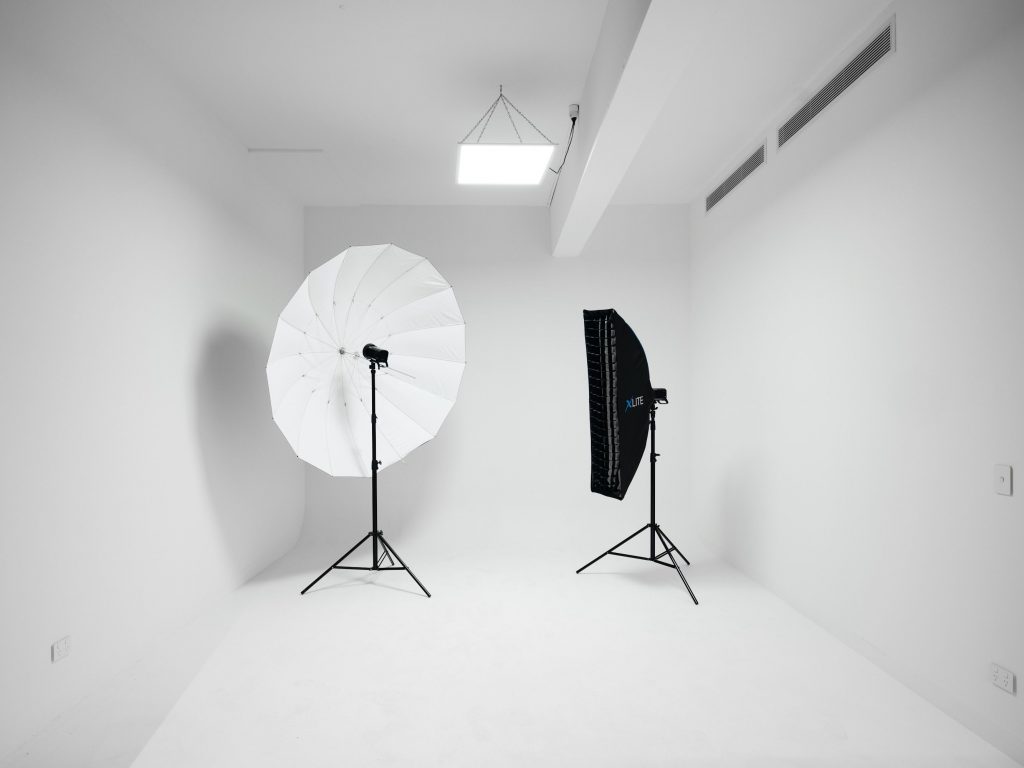 "The furniture from Dowel Jones was an absolute must for the client. We wanted the space to inspire playfulness and originality. I won't be surprised if Melbourne's next great start-up begins at Yellow Desk," adds Dwyer.
Now to the star of the show – the abundance of yellow paint. It's easy to see where the project got its name. Inspired by Picos' use of yellow, black and white in its own personal branding, Dwyer continued this into the physical realm.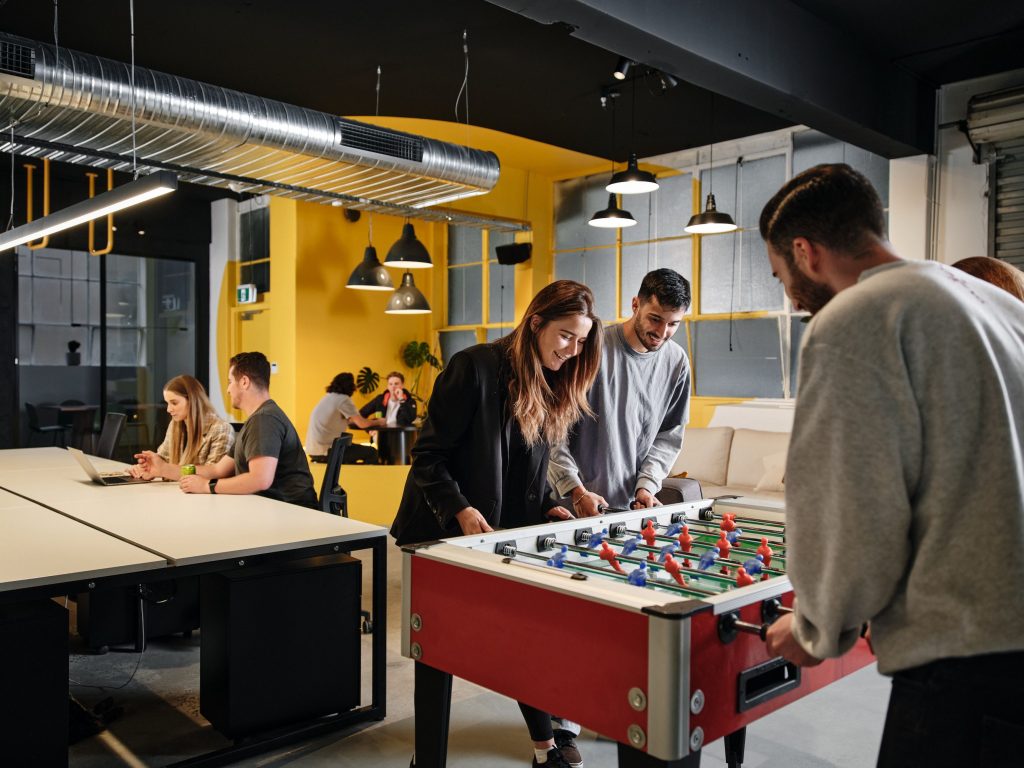 "We used yellow in key areas to create bold spaces which demarcated areas with clean lines. The bathrooms are completely colour blocked as is the front ball pit," explains Dwyer.
Home to a variety of creatives with different needs, Yellow Desk considers photographers to podcasters while retaining general office fundamentals spanning Zoom backgrounds to lighting and acoustics.
"The vision of a functional environment all needed to align with a playful but premium aesthetic," concludes Dwyer.
Photography by Simon Shiff Says.
Interested in more workplace design? Take a look at how Hassell tackled NAB Melbourne HQ covering 39 levels in the heart of the city's business district.
And to help create your perfect home or workplace office with ergonomic furniture solutions, Herman Miller has got you sorted.