Engrained in the bustling and diverse suburb of Collingwood, Bedford by Milieu is a market-leading residential development driven by customisation and context.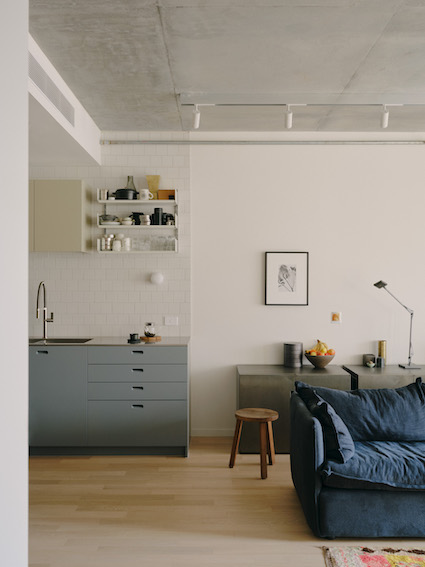 At the heart of one of Melbourne's trendiest areas and comprising 20 apartments across six levels, Bedford by Milieu is a continuation of the dynamic collaborative pairing of DKO Architecture with interiors by DesignOffice.
"Bedford by Milieu is an exciting collaboration and evolution of our previous work with the fantastic teams at DKO and DesignOffice," says Milieu managing director Michael McCormack. 
"Building on the principles that guided our prior work, we reflected on the nuanced visual language that informed Peel by Milieu and has now evolved it into something fresh and distinct."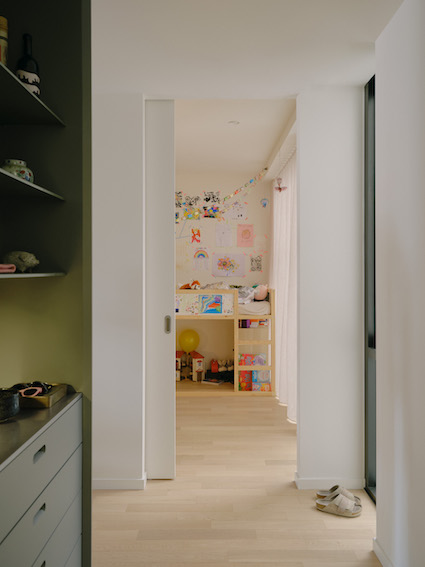 DKO Architecture drew inspiration from the distinct character of Collingwood, its well-preserved industrial heritage and the interplay of old and new architecture driving a language of considered duality – heavy and light, rough and smooth. 
The architecture's podium of weighty masonry references Collingwood's industrial warehousing origins. At the same time, the neighbourhood's staggered rooflines are reinterpreted as a stepped expression of glazed curtain walls at a high level, which embraces new opportunities for views and light. 
"The fenestration of window and balcony openings, the setbacks and the materials, are all crafted to address the street and to ensure amenity to the neighbouring properties," reveals DKO Architecture design director Jesse Linardi. 
Internally, Bedford's customisable approach to planning reflects Milieu's longstanding commitment to the owner-occupier market, for which inner-suburban liveability is paramount.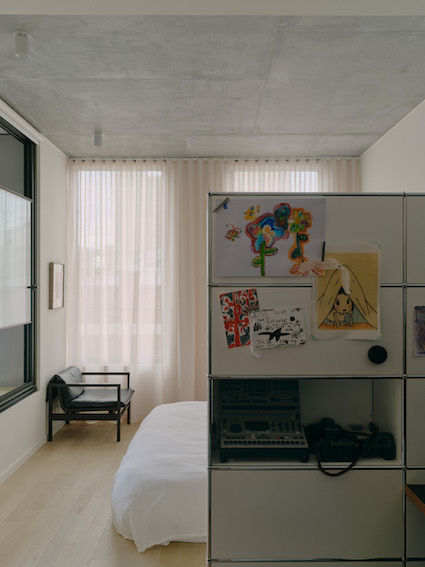 With an understanding that each buyer has different preferences, priorities and needs within an 86 square metre (internal), two-bedroom apartment, the design team theorised a new framework that allows for personal choice within the layout. 
"We called it the ABC model," reveals DesignOffice creative director Mark Simpson.
"Each apartment footprint in the podium is identical but purchasers can plug and play between three kitchen arrangements and three combinations of bathroom, laundry and robe to suit their personal needs.
"These options flow through to impact storage provision, circulation and privacy, resulting in highly individual apartment designs.
"This new level of customisation gives power back to the residents."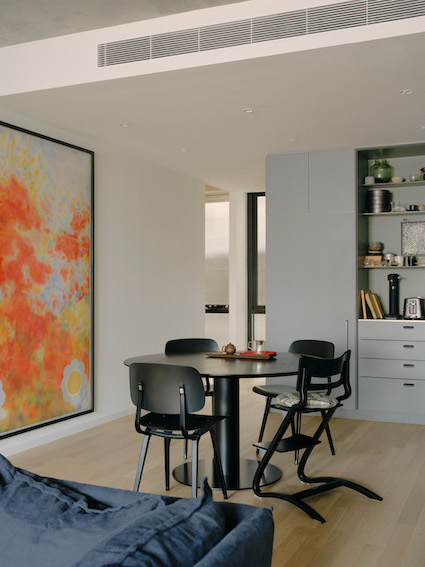 Two centralised courtyards grant all bedrooms and living spaces direct access to daylight and cooling cross-ventilation, while DesignOffice's steadfast belief in enduring materials sees lacquered cabinetry, stainless steel, gridded tiling and accents of deep grey and olive-green create comfortable and robust spaces that are a pleasure to live in.
Celebrating over ten years of creative development, Bedford by Milieu is a testament to the company's entrepreneurial spirit. 
With flexibility and amenity at its core, the project confidently addresses the needs of the local market, resulting in an offer with integrity and endurance.
"Bedford Street is unpretentious, unassuming and authentic," reflects Linardi.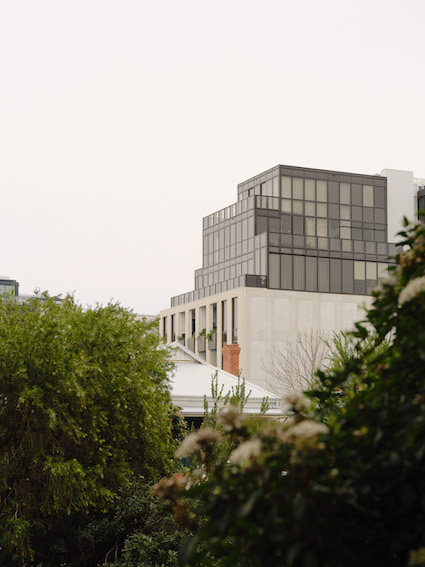 "It's the outcome of rational and considerate design that reflects an ongoing dialogue between people and place to enhance the everyday lives of its occupants." 
Discover also how the curvaceous facade defines Melbourne Marriott Hotel Docklands by DKO Architecture.