All photography by Brooke Holm.
Influential Collingwood-based architecture and interiors firm, DesignOffice, have recently completed a refurbishment of Tait's Sydney showroom, revealing smart new digs for the Australian brand's breezy outdoor furniture.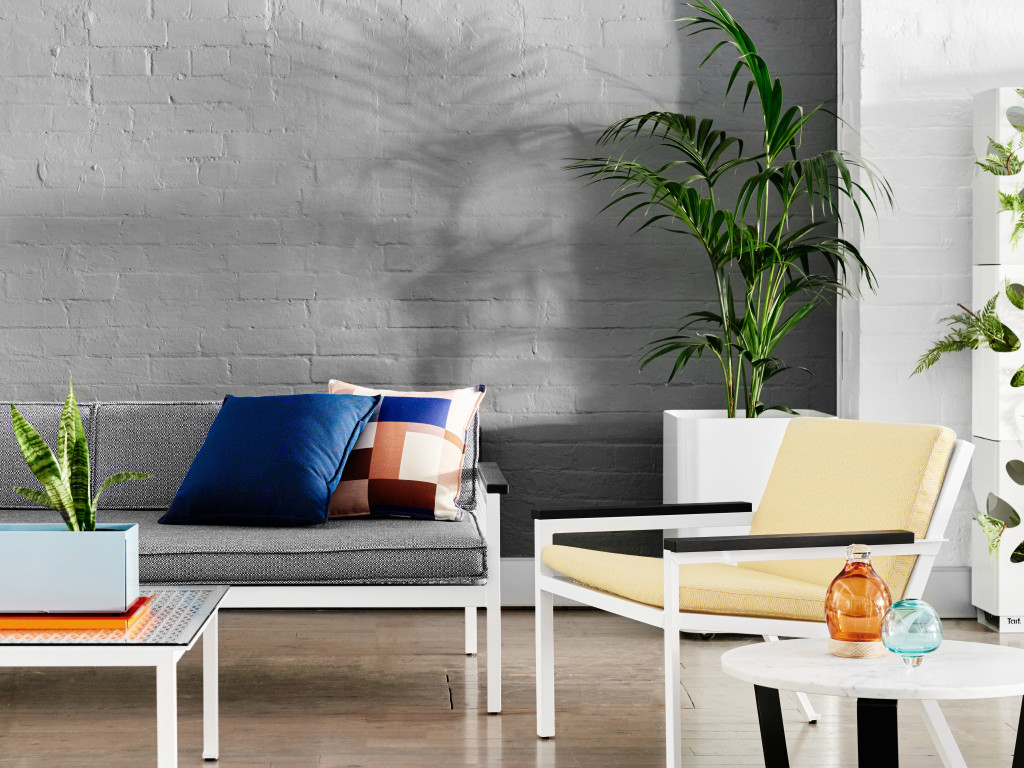 DesignOffice frequently visited Tait Redfern as part of their research, to gain better insight into the movement of customers throughout the space.
Through the strategic placement of styled vignettes, their resulting design encourages increased spatial flow, converting potential structural limitations into design pluses.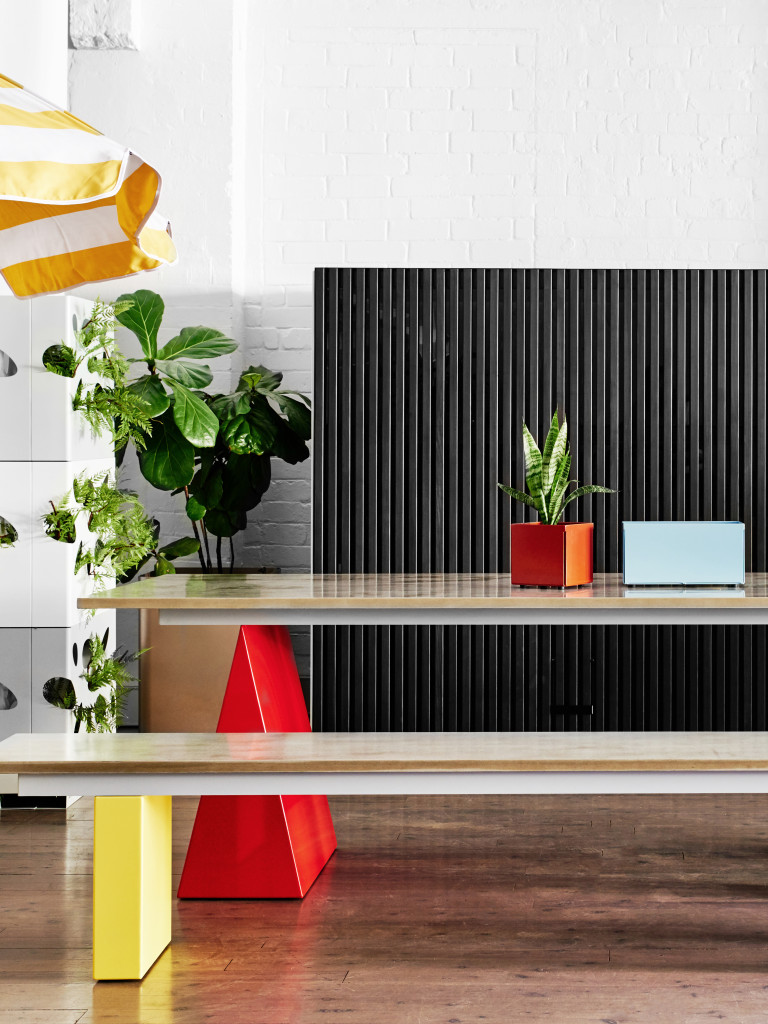 "The space is quite deep and there are no windows at the back so we needed to create a focus," explains Mark Simpson, co-director of DesignOffice, adding, "We increased the light level and clad the rear wall with plywood to make the back of the showroom a destination in itself".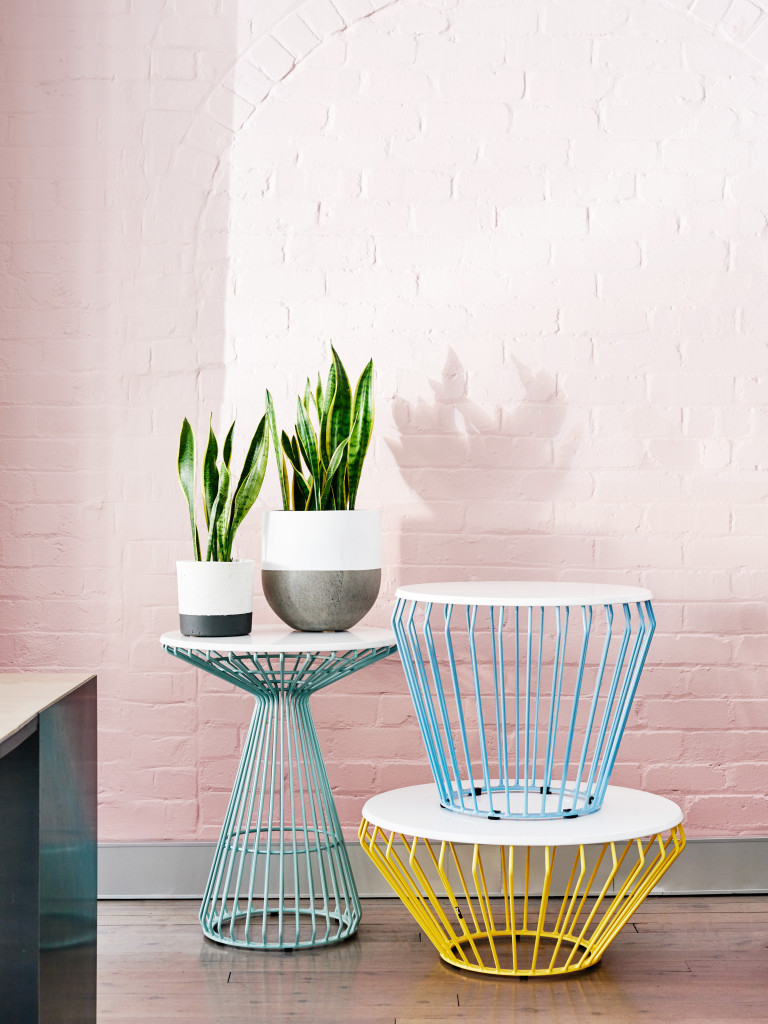 Against a crisp white interior, DesignOffice selected hues of pale salmon pink, charcoal, soft grey and avocado green for feature walls – a vibrant yet harmonious palette projecting Tait's characteristically playful aesthetic.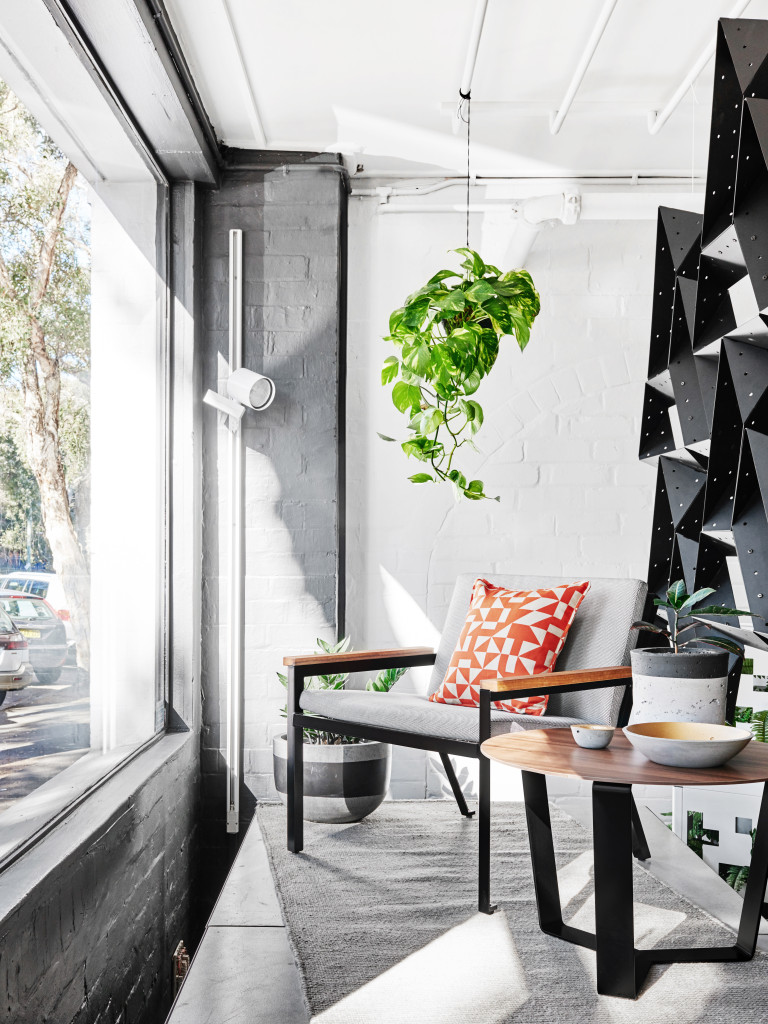 Greenery appears in abundance, with plants suspended from macramé planters and pots, further suggesting the connection between the product and the outdoors.