All photography by Brooke Holm.
Round the corner from the happening end of Flinders Lane, the second Lee Ho Fook restaurant has just opened its doors.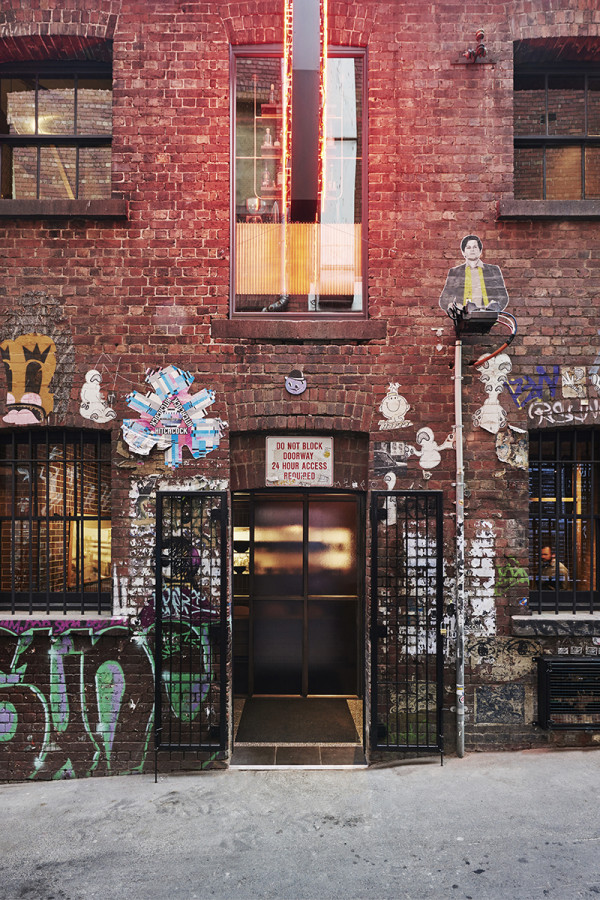 The brainchild of hospitality leaders Peter Bartholomew and David Mackintosh of MoVida and Pei Modern, Lee Ho Fook's sumptuous modern Chinese fare required a tailored interior to match.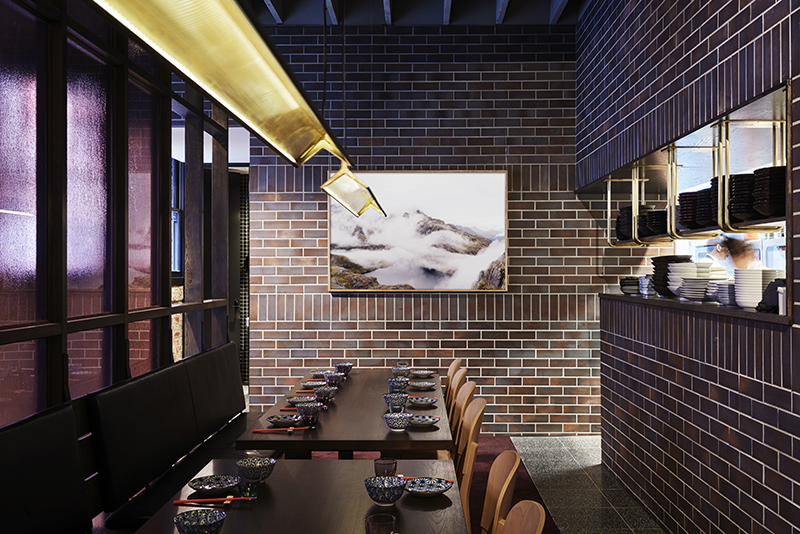 Technē drew inspiration from the restaurant's contemporary oriental outlook and head chef Victor Liong's fusion approach to the menu, deftly iterating the nexus of East and West within Lee Ho Fook's smart interiors.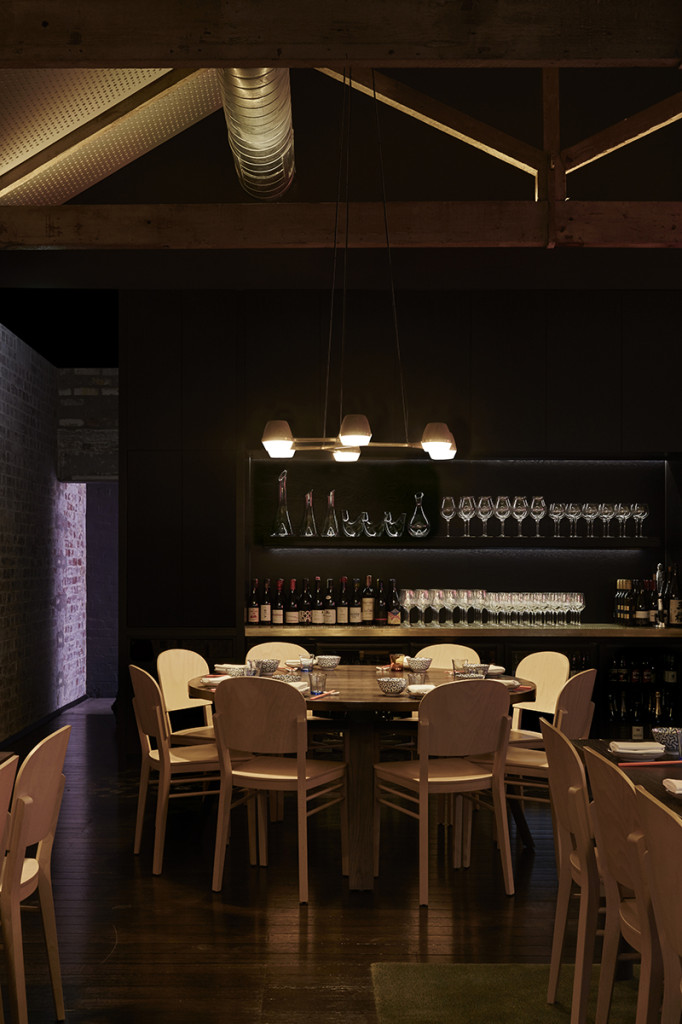 "Ornament and decoration have been refined into a more minimal approach", explains senior designer Jonny Mitchell. "The intention was to embrace the existing character of the building and contrast this with contemporary, minimal objects inserted into the space."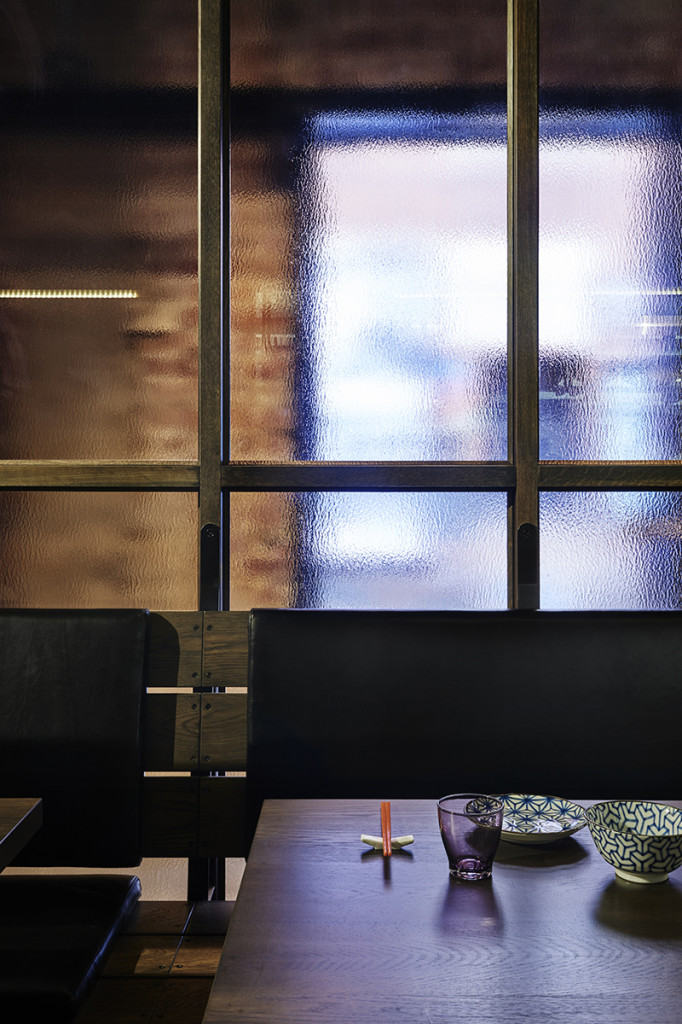 Taking up two floors of a narrow late nineteenth century brick warehouse, Technē restored the buildings original elements, making feature of Oregon timber trusses, raw brickwork and timber flooring.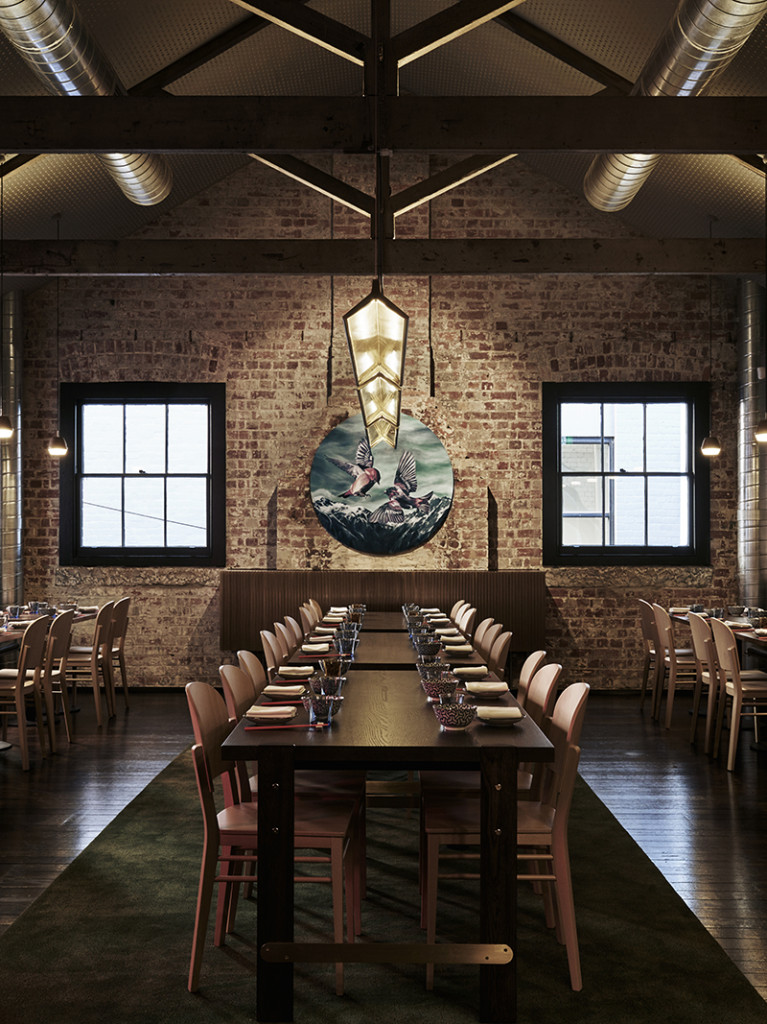 Diametrically opposed to the traditionally garish Chinese dining aesthetic – there is not a crystal chandelier or red lantern in sight – its understated fit out exudes just the right amount of contemporary cool, with psychedelic neon artwork illuminating the stairwell and aged industrial finishes punctuated by sharp geometric details.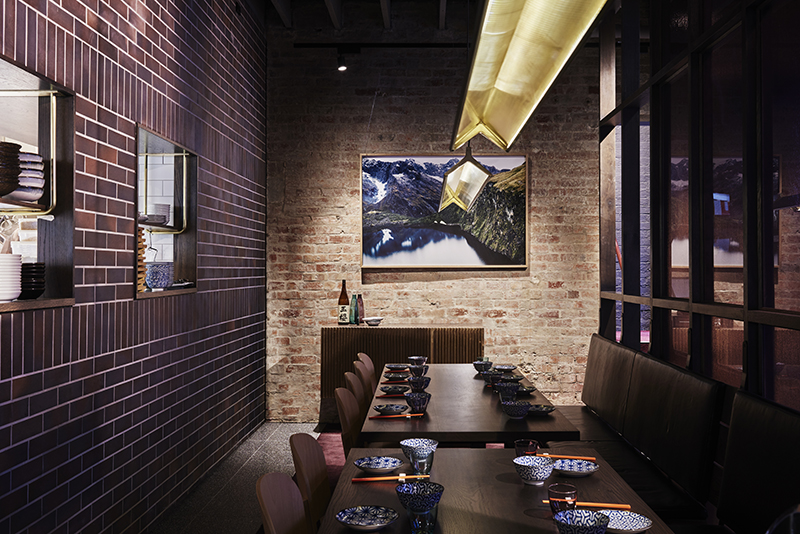 Lighting does play a key role in the fit out, with feature pendants in angular brass adding a touch of metallic glam, subtly paying homage to the auspicious quality of gold in the East.
"Brass detailing on the joinery and lighting is a nod to the significance of gold to symbolize good luck and happiness in Chinese culture," explains Mitchell.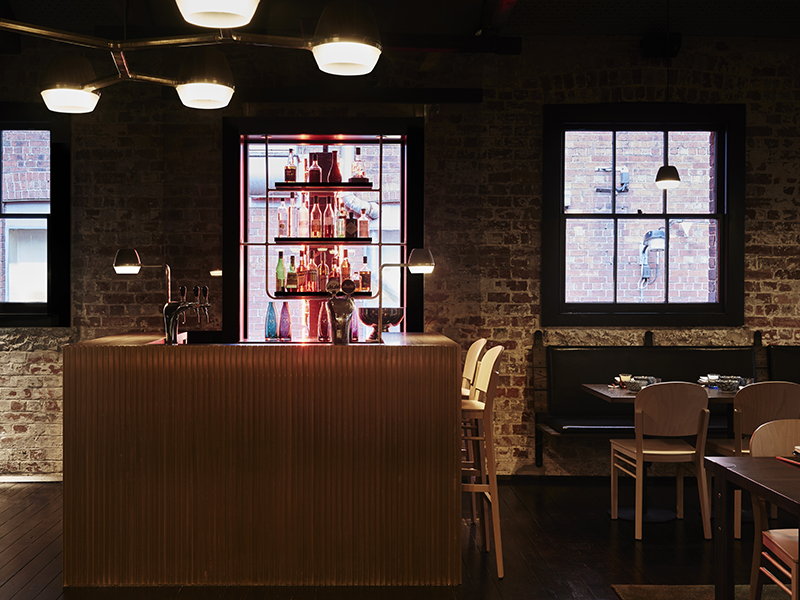 In Duckboard Place, in close proximity to established Melbourne foodie favourites Chin Chin, The Meatball and Wine Bar and Lucy Liu, Lee Ho Fook's second incarnation is smart, chic and ready to take your order.