Australian workplaces are adapting to life post global pandemic and Herman Miller is right there beside them with its new collection OE1.
"The market is responding and learning that whether working from home, in the office, or collaborating via a hybrid arrangement, adaptability and versatility are essential," explains the global furniture company.
"OE1 is designed to help people experiment with space, discover what works in the moment, and change rapidly for the future."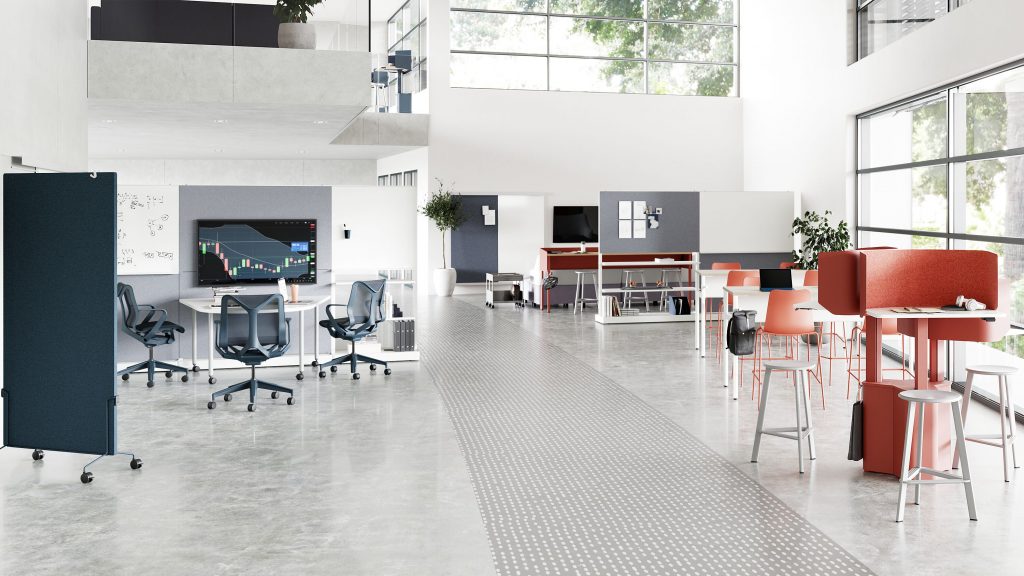 Launched locally at the end of November 2021, the new collection features an array of communal and individual tables, walls, screens and accessories.
Geared towards helping organisations, teams and individuals create flexible, fluid environments that can adapt to evolving goals and personal preferences, it was designed by Sam Hecht and Kim Colin of London-based studio, Industrial Facility.
The duo spent a year researching and developing a brief, traveling the world and speaking to manufacturers, dealers, architects, real estate professionals, client companies and fellow designers to get a picture of the current state of office furniture and the workplace.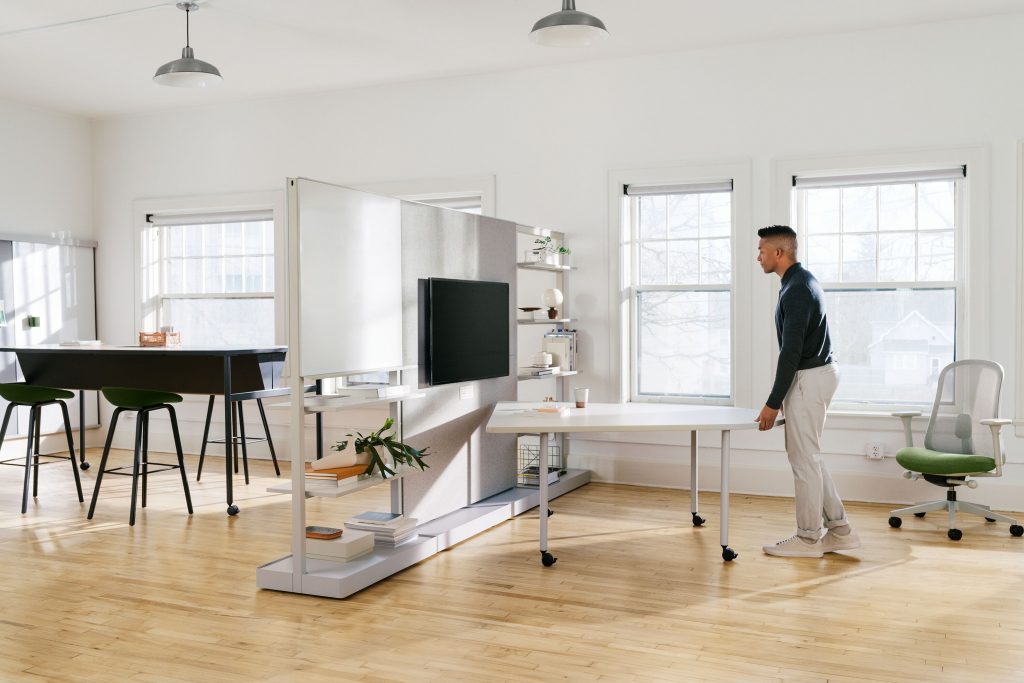 "One thing we noticed is that day one, the furniture is installed—and day two, things needed to be changed," says Hecht.
"And when you zoom out to a macro view, you realize the exponential change within companies."
OE1, at its heart, is Hecht and Colin's response to this fact-finding mission – a product line that offers ample choice with the ability to respond to rapid change, while still being compatible with existing furniture.
Key pieces include the Micro Packs – height-adjustable workstations where people can drop in for a few minutes of focus or to do standing work away from their desks.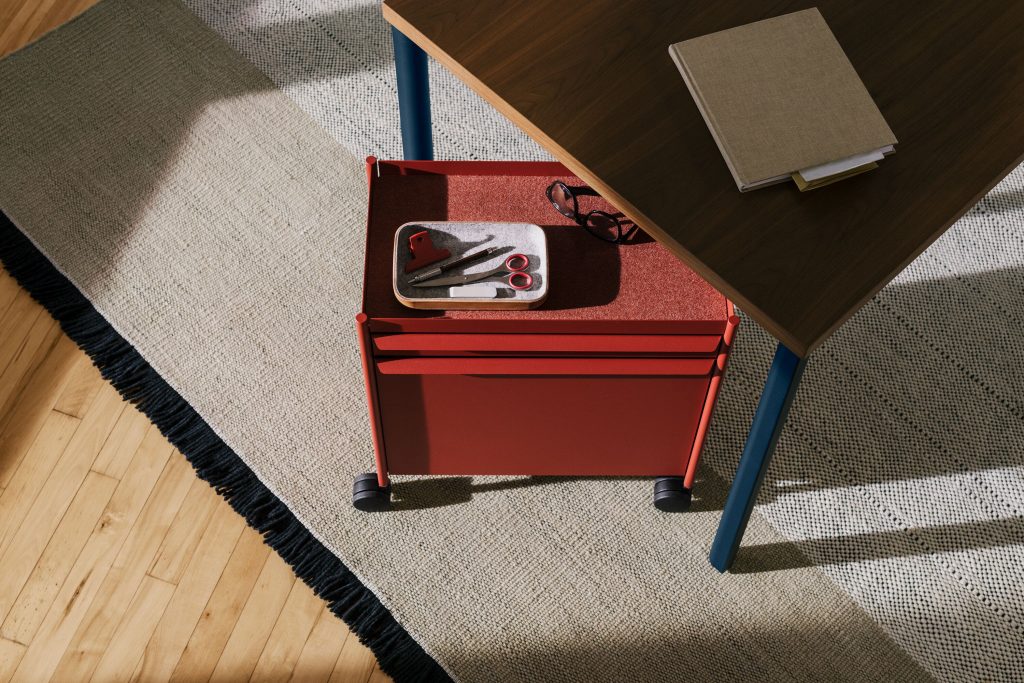 There's also the brightly coloured Storage Trolley – Colin's personal favourite, which provides personal storage with a minimalist aesthetic and a slim profile, and the beautifully compact Nook – a solo workstation with visual and acoustic privacy for increased focus and productivity.
With its multifunctional designs and mobile elements, OE1 helps organisations optimise their real estate by transforming underutilized areas into agile, hard-working workspaces.
Whether you're using individual pieces or the entire collection, it's designed to seamlessly fit into floorplates, amplifying and optimising your existing spaces—or creating totally new ones.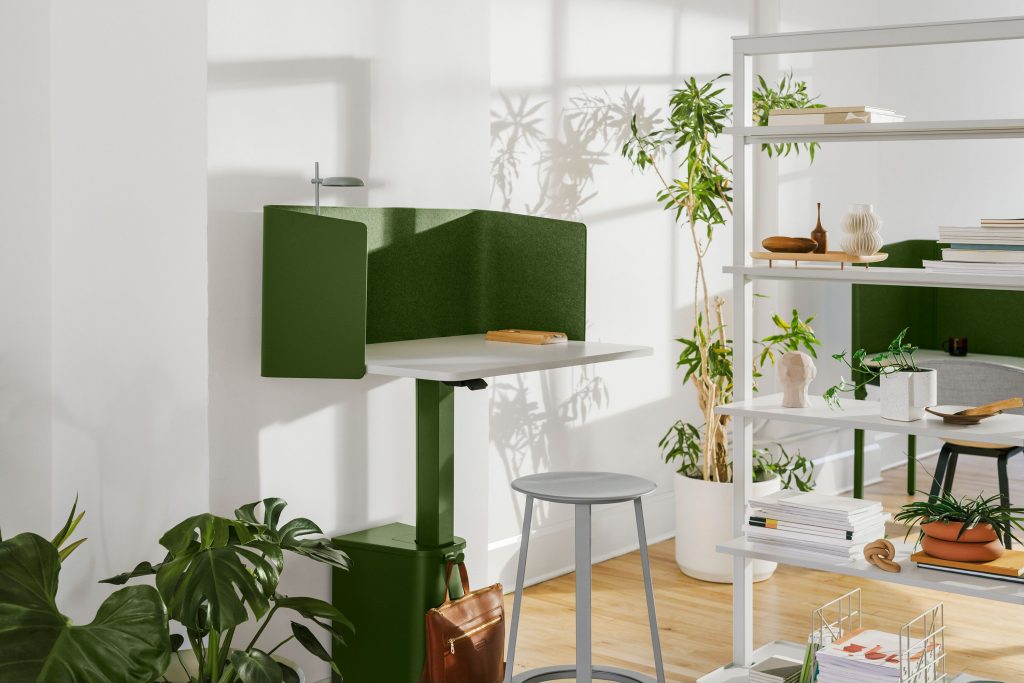 "OE1 doesn't play by systemic rules. It's torn up that rulebook, in a way. It's playing by different rules," says Hecht.
"Each product is not reliant on another to function, even though they can work together."
Within this, designers are given the ultimate freedom to not just respond to immediate needs, but also adapt to future shifts, whether that be in space, size or staff.
Each piece is movable and adjustable without the need for tools or moving crews, and there are plenty of options for designing both collaborative and individual heads-down focus-centred spaces.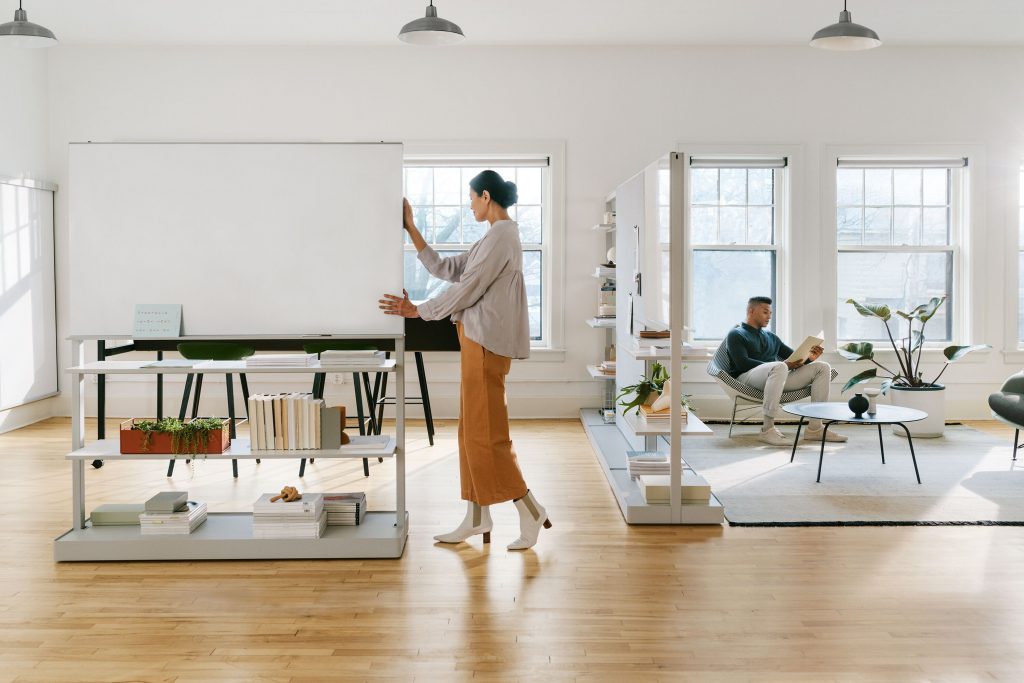 When it comes to the former, pieces like the Agile Walls give people the ability to quickly bring together a team to share ideas without disturbing others. When paired with the Huddle Table, it transforms into a mini meeting room at a moment's notice.
Also geared towards privacy is the Movable Screen, which lets people set up and define desk spaces quickly. With its light yet sturdy base, the screen stands on its own with no attaching necessary.
While for a smaller, individual option, there's the Boundary Screen, geared towards helping staff easily define personal space on a variety of work surfaces with a bag hook for personal belongings.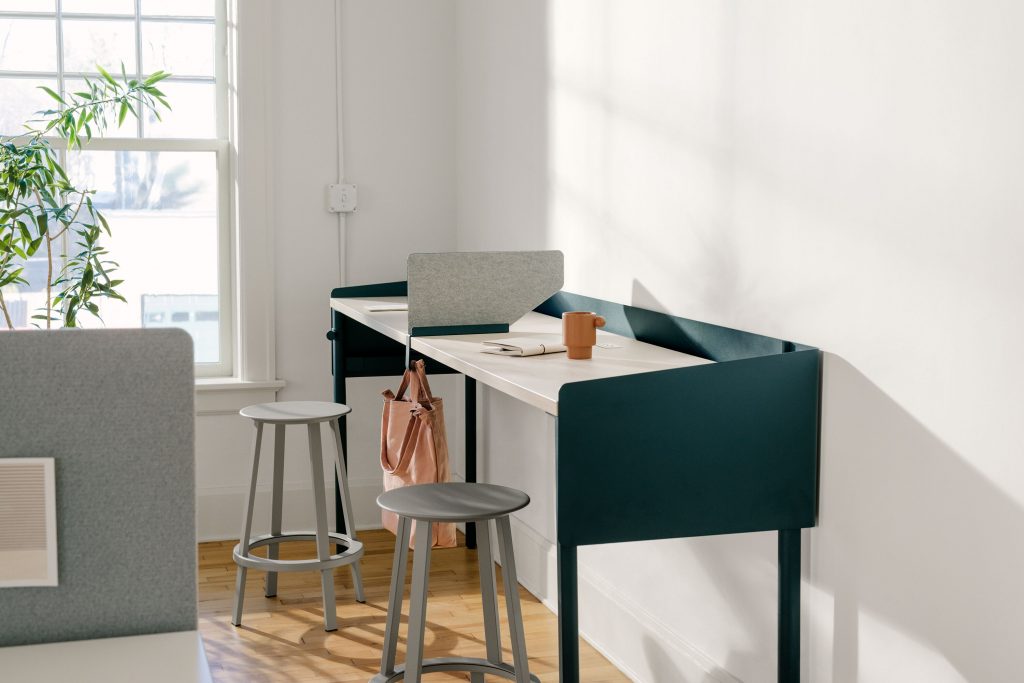 "There's no illusion anymore that there isn't going to be uncertainty going forward," concludes Colin.
"With OE1, we can say, 'We know what you're thinking. We know that you don't have the assurances that you'll have this real estate or this workforce. The brilliant part is that OE1 was designed to be pieces of furniture that can fine-tune—ramp up, ramp down, mobilize, densify—existing workplaces'."
And with a light, minimalist design thread woven throughout, the collection is suited for any workplace type, ensuring that the office of 2022 and beyond is anything but out-of-the-box.
Discover the new OE1 collection on the Herman Miller website.
Photography courtesy of Herman Miller.

Earlier this month, the global furniture company announced the winner of its Work, Redefined – the Design Challenge, with Melbourne design studio SLAB taking the home top prize for its community-based and socially adaptable design approach.