Drawing inspiration from the traditional wooden butchers' block, Yellow Diva's iconic WB bar stool was an instant hit with architects and designers when it first arrived on the scene in 2009.

In the decade since its inception, Yellow Diva have released a range of products based on the design that now includes a variety of cafe and dining tables, high benches and a full outdoor range. Most recently, in celebration of the original bar stool's anniversary, Yellow Diva has released all-over colour options in dusk, lacquer and marine. 

The WB range came to fruition after Zenith Interiors approached Yellow Diva to design a new bar stool to complement its growing collection of loose furniture.
Yellow Diva cofounder David Walley produced a concept for the stool inspired by a traditional butcher's woodblock. The final design paired solid timber and steel, which at the time, looked fresh and proved a nuanced marriage of artisanal and industrial aesthetics.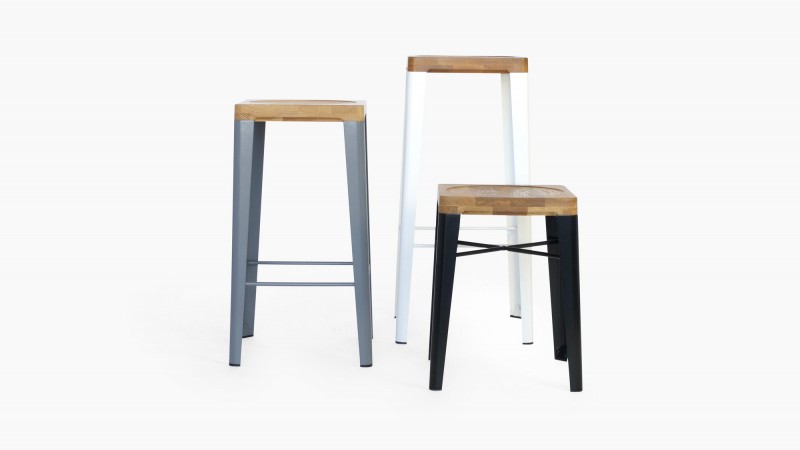 It was a winning recipe and the design quickly found favour with the Australian design community, in fact, Zenith received its first order for the WB stool before its official product launch.

The stool has now become a common site in homes, offices and hospitality venues around the country. Some prestige projects include installations at Adelaide Oval, Perth's Optus Stadium and the Club Stand at Flemington.

Despite plenty of imitation of the stool's trademark finger groove and carefully considered detailing, the design has stood the test of time. The range combines the clean lines of precision cut steel with the warmth of natural timber. Subtle details merge the junction between seat and leg to blend the transition from timber to steel.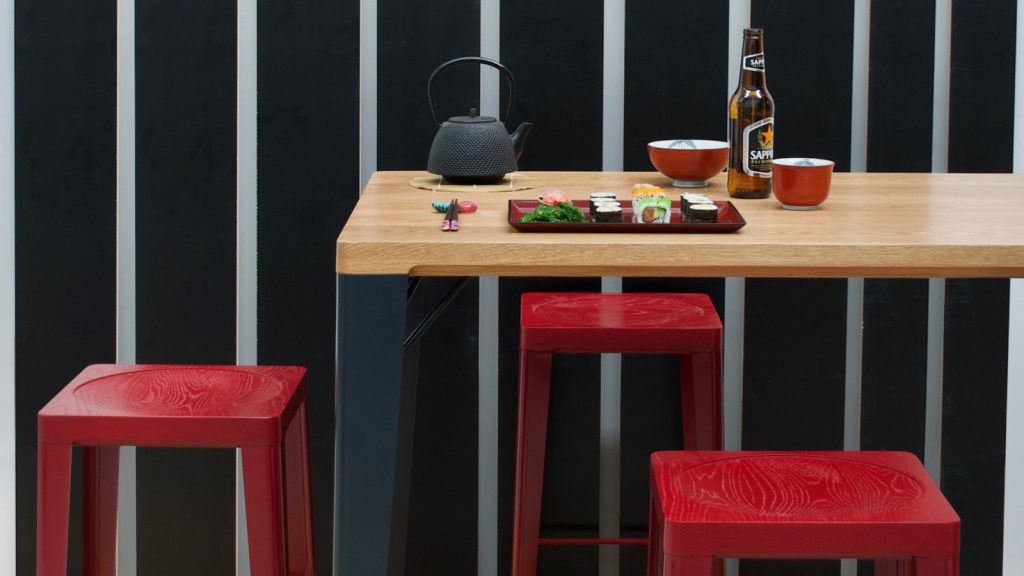 Manufactured in Melbourne, the solid timber tops of the stool are CNC machined with profiled seat and a routed edge detail. The standard timbers are American oak (indoor) or Spotted Gum (outdoor), while the tapered mild steel legs with non-slip rubber feet can be specified in a choice of powder coat colours.

The collection includes an indoor and outdoor range of stools and seat benches. The stools are available in three heights – low, mid and high and the seat benches are available for 2-3 seaters.

The new colour block option that was released to celebrate the stool's 10th anniversary is available for the indoor collections. 
Photography: supplied