Art and technology studio ENESS has unveiled its newest public artwork Waterbody at 1 Darling Island, Pyrmont dramatically illuminating an underlit passageway and setting the bar for asset revitalisation through art.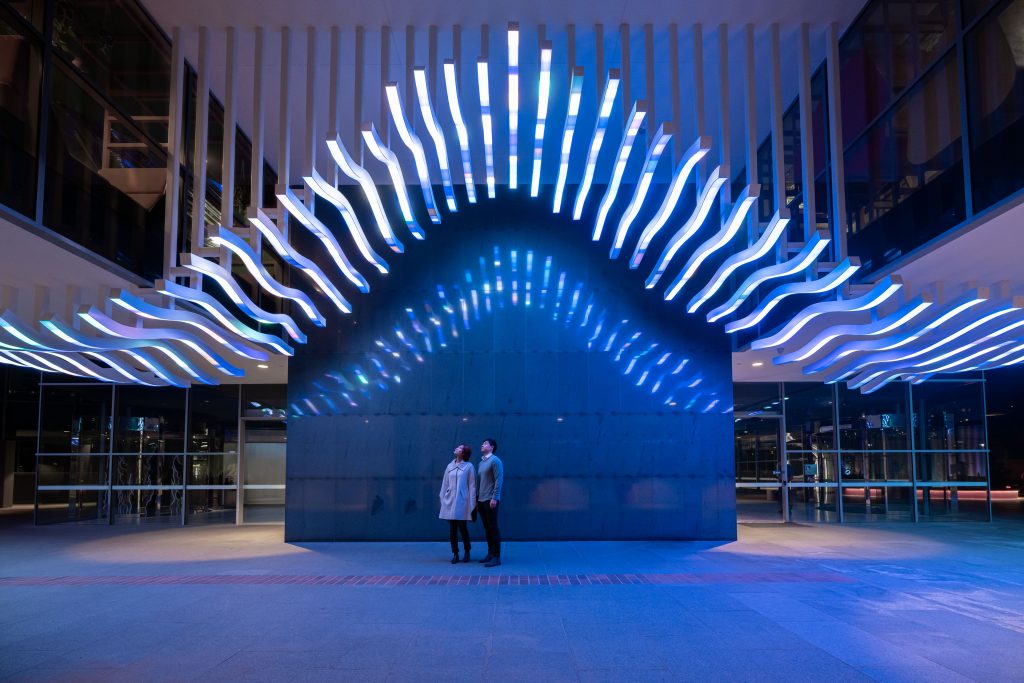 Waterbody by ENESS studio is rich in local Sydney oceanic and riverine imagery such as rippling harbour water and the contoured sand of beach and estuary beds, glossy lengths of kelp, salt-stained driftwood and the bones of fish and other marine life.
The 30-metre-long, light-emitting structure of 90 segments is laced-with tens of thousands of LEDs encased in soft polycarbonate, producing intense but diffused light.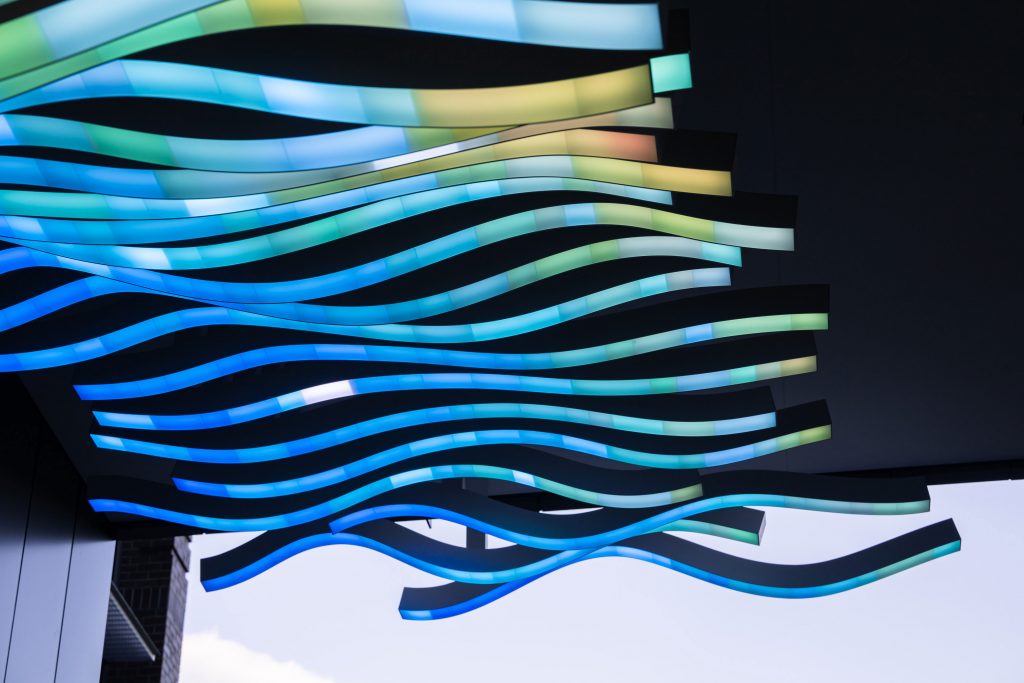 This installation, commissioned by Mirvac, is like a frozen cross-section of a wave, in which each individual aluminium segment is a custom form.
Driven by a 3D particle system, interactive content streams through the sculpture, cascading from segment to segment; simulating fluid dynamics like flow, current and turbulence.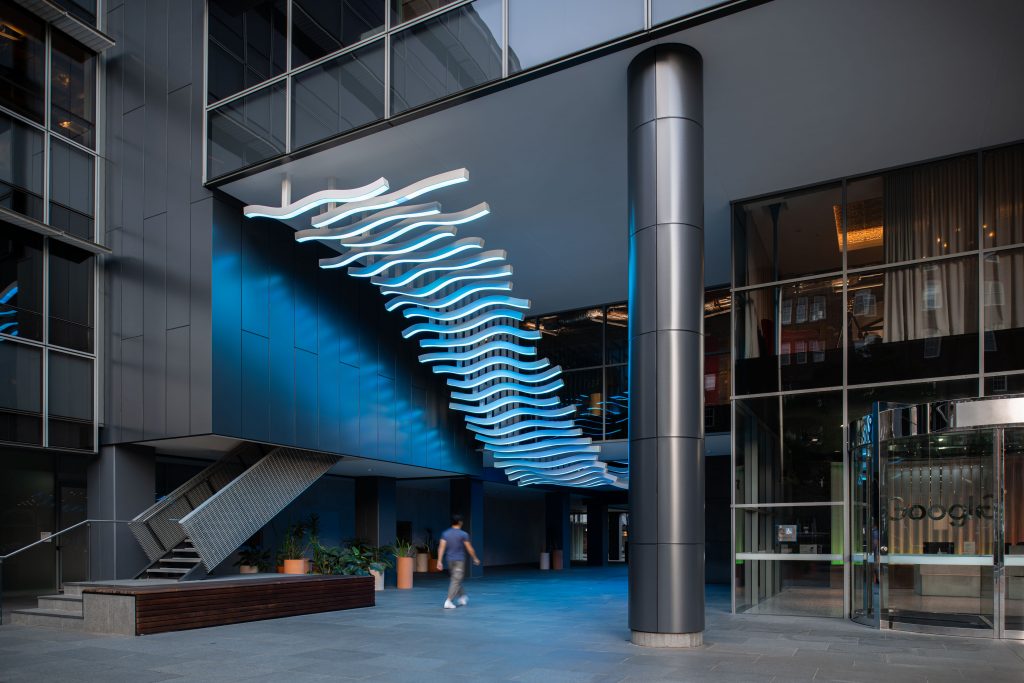 "Waterbody responds to the movement of passers-by with progressive content that pulsates through thousands of LEDs and is never the same," says the studio founder Nimrod Weis. 
"The real-time 3D engine creates fresh generative content combinations blending oranges and pinks to represent sunrise, sunset and light play on water, open ocean is revealed through the deepest blue, kelp forests in green and foaming waves through aqua and white."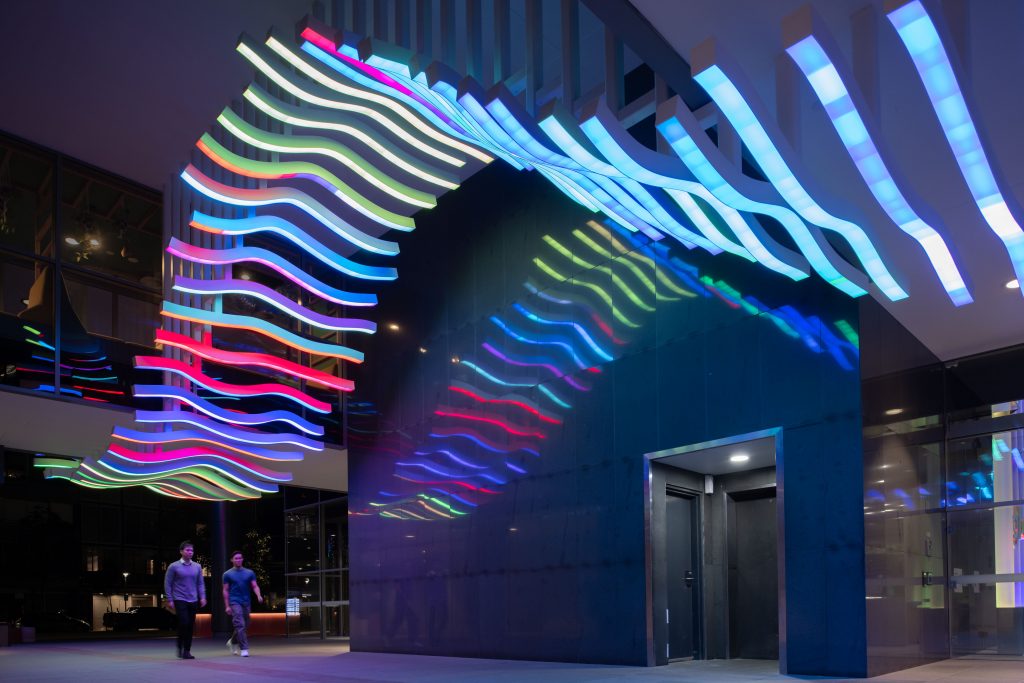 ENESS strives to forge greater community connection in the public realm through unexpected and surprising artistic interventions and is a byword for intriguing public art nationally and internationally. 
The studio creates interactive artworks that forge greater community connection in the public realm by introducing unexpected and surprising work that forges deeper moments between friends, family, work colleagues and community – transformational art experiences that fire the imagination and change lives.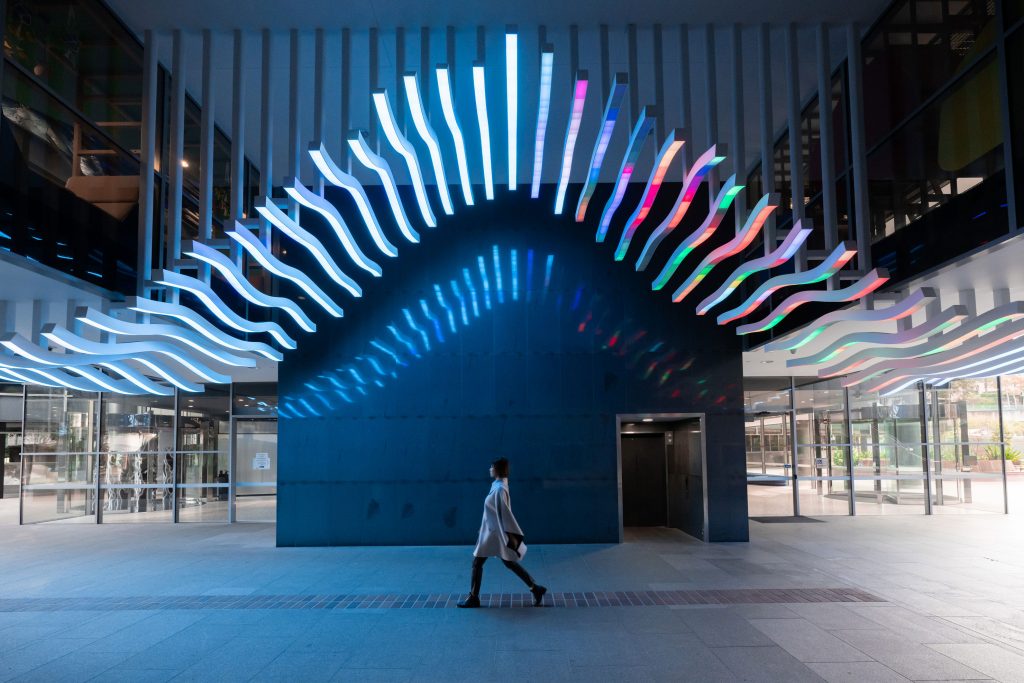 Also discover how Akesa Pharma by PTID is the prowess of liaising global pharma research with local innovation and investment within a heritage envelope.