The Miele pledge is 'immer besser' or 'forever better'. But in a world swimming in new product launches and announcements how do you make your latest contributions stand out and ensure you are never bettered? Well, if you're like Miele, which launched its ArtLine series of kitchen appliances last week, the answer is simple. First, you get renowned chef Shannon Bennett on board as a brand ambassador and then you throw a lunch at his celebrated Vue de monde restaurant, 55 floors above Melbourne's CBD. After that, you just wait for the RSVPs to come rolling in. If the food doesn't do the trick, that amazing view will get them every time.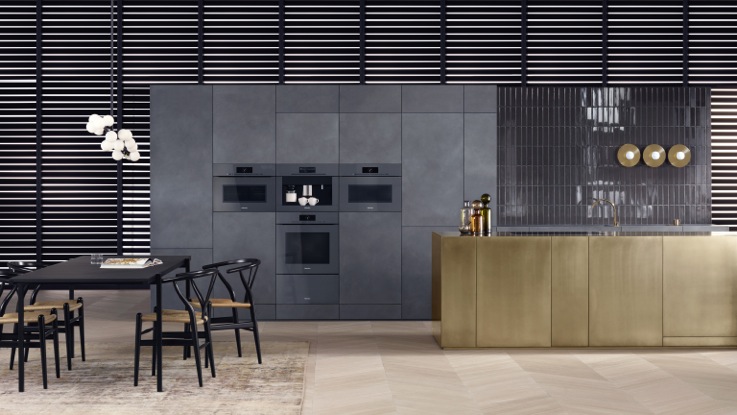 And in between Bennett explaining the intricacies of each dish on the menu, Miele also offered its German design whizz Andreas Eslin, who'd been flown in from Europe for just a single day, but still managed to make a lot of sense in his introduction to the finer points of the new series.
The Miele ArtLine range, which comes in both Obsidian black and Graphite grey, is all about minimalism – built-in appliances that eschew handles and blend seamlessly into your kitchen with totally flush fronts. The range utilises Touch2Open (releases and opens the door with a light touch of the sensor) and SoftOpen (ensures the door opens smoothly before stopping in its end position) technology to open the doors.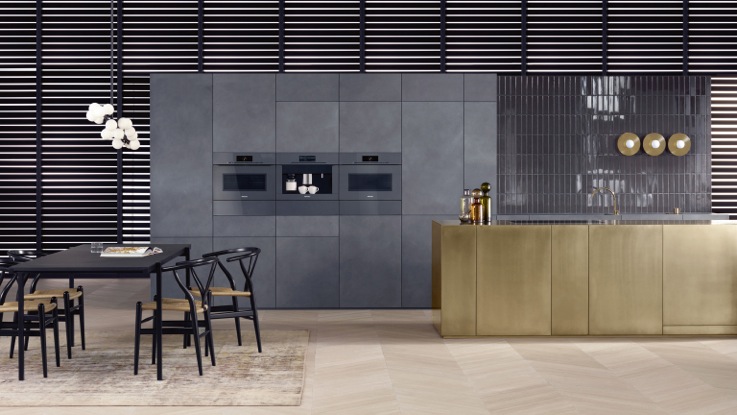 ArtLine comprises:
• ovens – which aid baking and roasting with MoisturePlus,
• speed ovens – time-saving by combining conventional cooking with microwave power,
• steam combination ovens – utilising steam for healthier cooking,
• gourmet warming drawers – low temperature cooking, plus warming, and,
• vacuum sealing drawers – three settings preparing food for sous vide cooking.
Additional features include M Touch – a clear text display touch or swipe system enabling simple and intuitive operation, and DirectSensor – operating modes selected by a single touch of a symbol on the display.
The new range has been designed to complement current Miele offerings including its coffee machines, refrigerators and freezers, dishwashers, cooker hoods and hob units.
Written by Madeleine Swain. Images courtesy Miele.