The key editorial focus of Mezzanine magazine is authentic design. Exploring residential and small-scale commercial projects, it enables readers to receive content tailored to inspire achievable solutions through the process of design.
Led by Marcus Piper and the architectural team at Niche Media, issue 1 of Mezzanine is now available on newsstands for only $7.95. You can subscribe to Mezzanine for only $29 a year (4 issues).
Mezzanine is a magazine for both industry and client.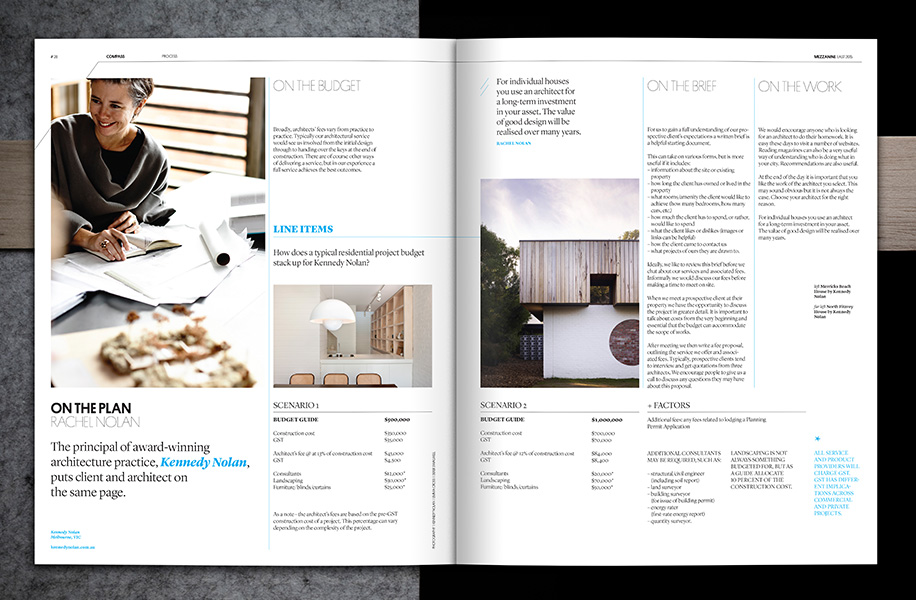 COMPASS ON THE PLAN
Rachel Nolan, the award-winning architect, outlines the process of commissioning an architect and what the budget for a residential build looks like.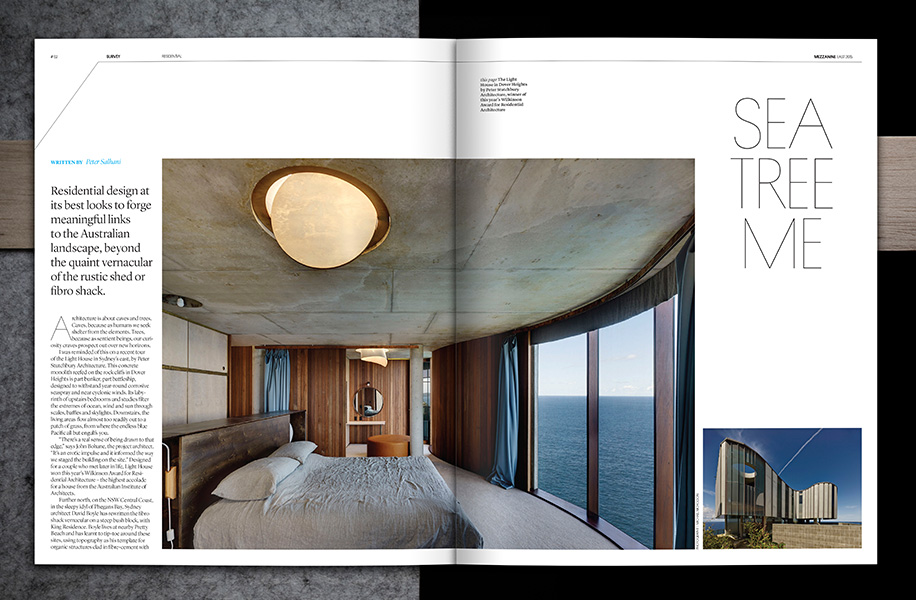 SURVEY RESIDENTIAL
Peter Salhani takes us beyond the aesthetic decisions of Australian architects who are pushing the boundaries of our continent and our homes.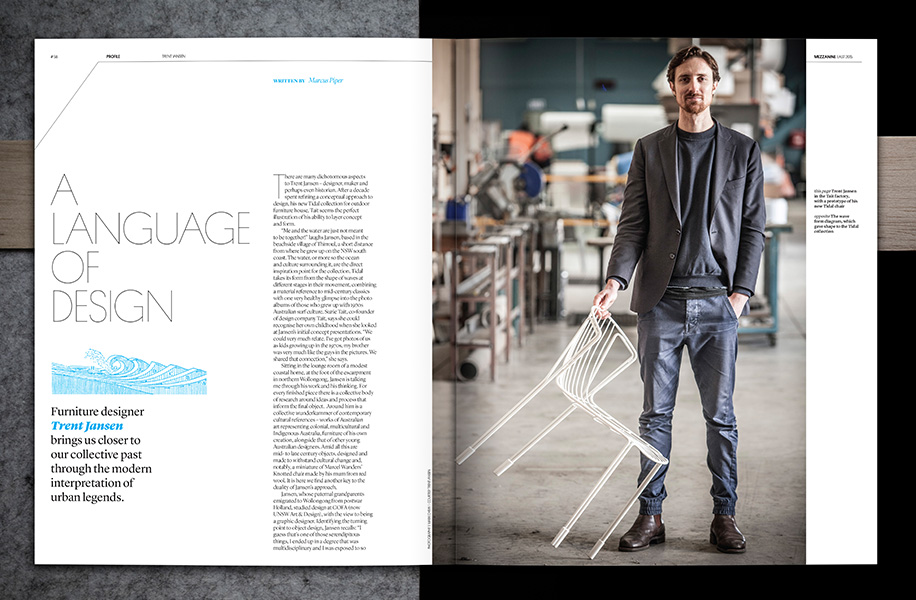 PROFILE TRENT JANSEN
Discover the process and ideas that inspire designer Trent Jansen as he launches his new Tidal range for TAIT.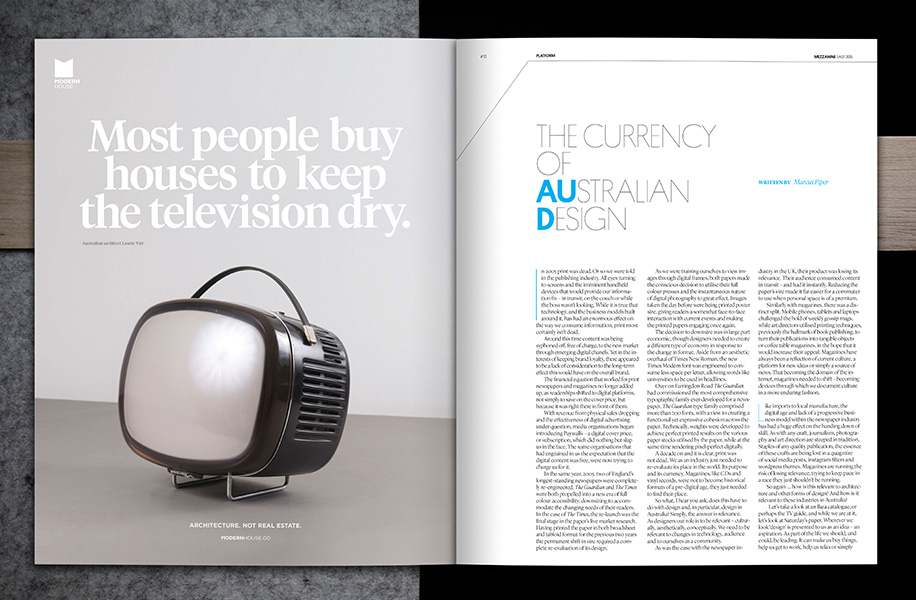 PLATFORM
Mezzanine editor and creative director, Marcus Piper, explores the currency of Australian design.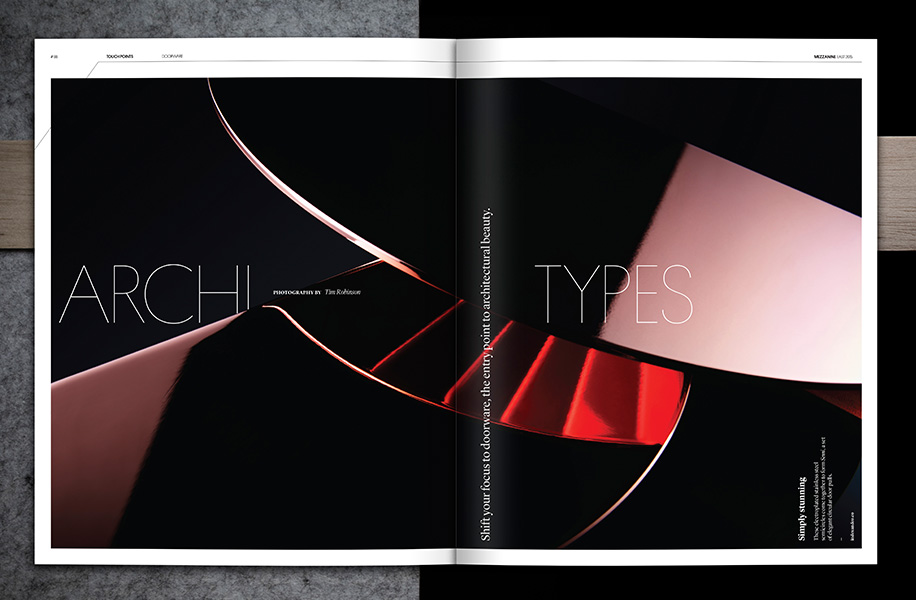 TOUCH POINTS
Photographer Tim Robinson turns the Mezzanine lens to doorware.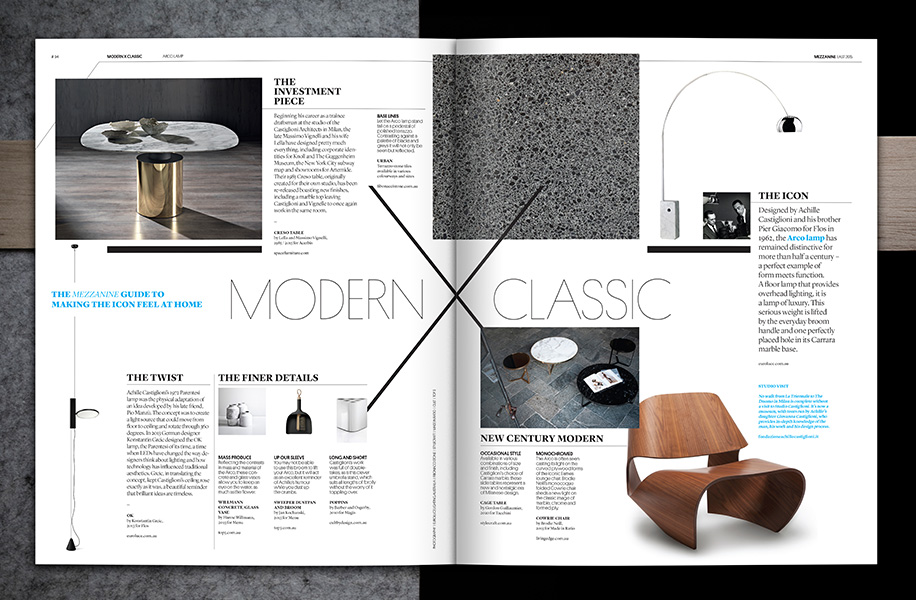 MODERN X CLASSIC ARCO LAMP
Mezzanine's guide to making the iconic Arco lamp feel at home.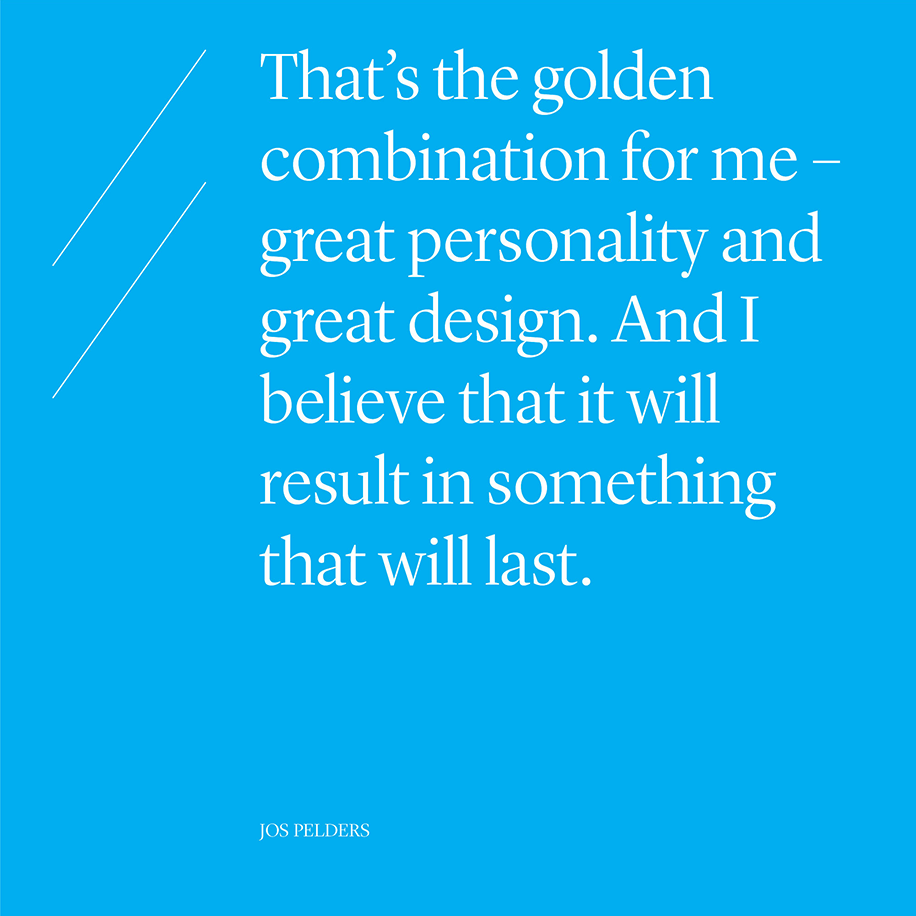 PLUS Mezzanine looks at the issues around working with industrial Heritage sites, takes you on a journey through the landscape of Australian painting and announces our inaugural Future Classic.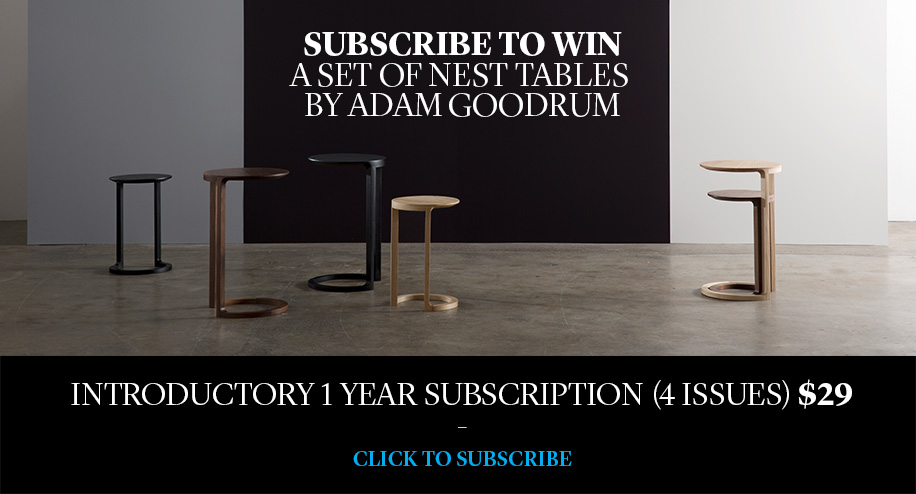 ---
We are currently open for editorial submissions, please contact Marcus Piper.
For marketing and promotional opportunities please contact Laura Garro on 03 9948 4935.
For subscriptions, please click here or email subscriptions@niche.com.au.