As one of the four townhouses sitting along the Elster canal in Melbourne's suburb of Elwood, the residence elegantly references the myriad of tones and textures found right outside its door.
Built on the traditional lands of the Yaluk-ut Weelam Clan, Elwood Home celebrates its connection of indoors with the outdoors and strengthens the Australian narrative with locally designed and made furniture selections from Kett Furniture.
Exclusive to Cosh Living, Kett is helmed by Melbourne-based designer Justin Hutchinson who often draws inspiration from both natural landscapes and cosmopolitan cities.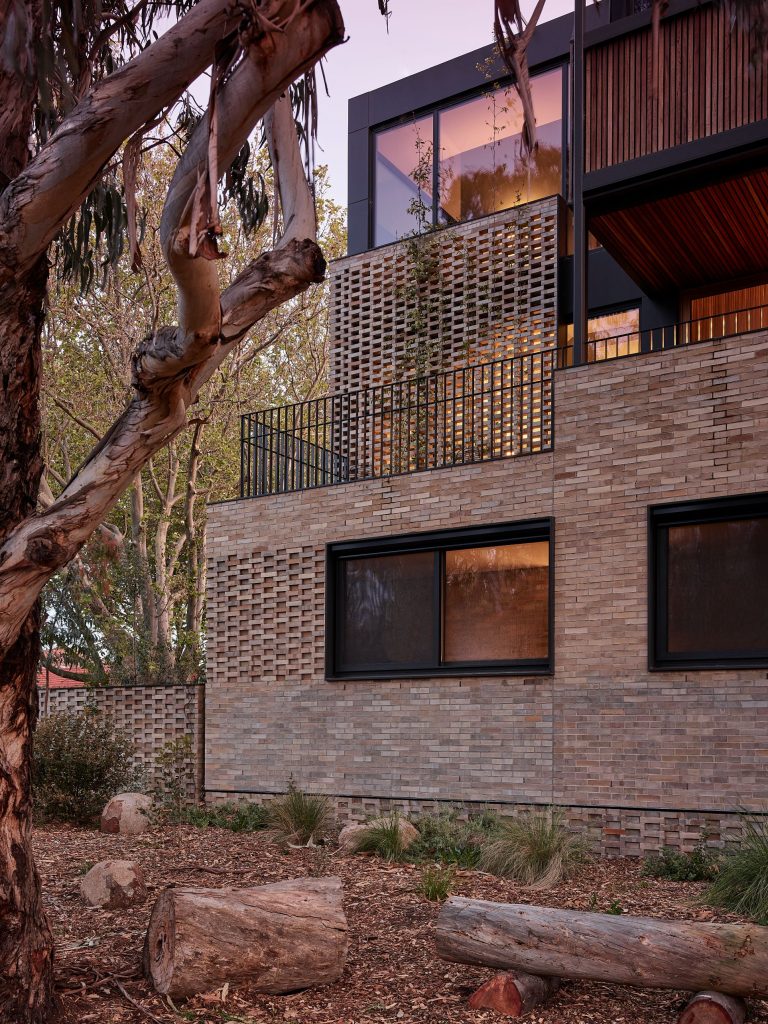 Kett maneuvers furniture to translate a clear story of place that is experienced as you move throughout each space within Elwood Home.
Fieldwork Architects, which is also Melbourne-based, also prides itself on approaching architecture as a "living form that is agile and enduring" and "sensitive to the evolving needs of its inhabitants."
Elwood Home encapsulates these similar design philosophies by creating a strong but sophisticated narrative of its identity.
On the top floor of the home, the master bedroom is set amongst the treetops and is populated by Kett's Otway bedroom collection.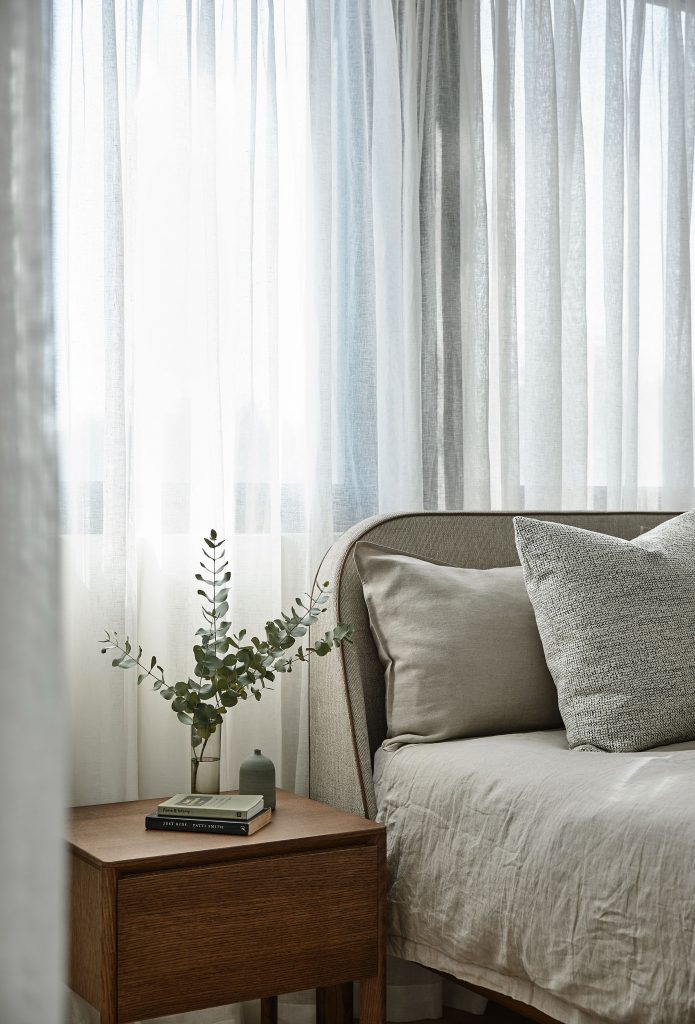 Fostering a sense of calm and sanctuary, the Otway collection is defined by soft timber profiles inspired by towering mountain ash, settled fern gullies and forest canopies.
Moving throughout the home, the living room features an open plan arrangement that is adjacent to the outdoors.
With generous bi-fold doors opening onto a balcony overlooking the canal, the living room is the heart of the Elwood property and includes pieces from Kett's Erksine collection.
This collection draws inspiration from the beautiful Victorian coastline with its undulating topography leading into Erskine Falls and water cascading from up on high into a lush tree-fern gully.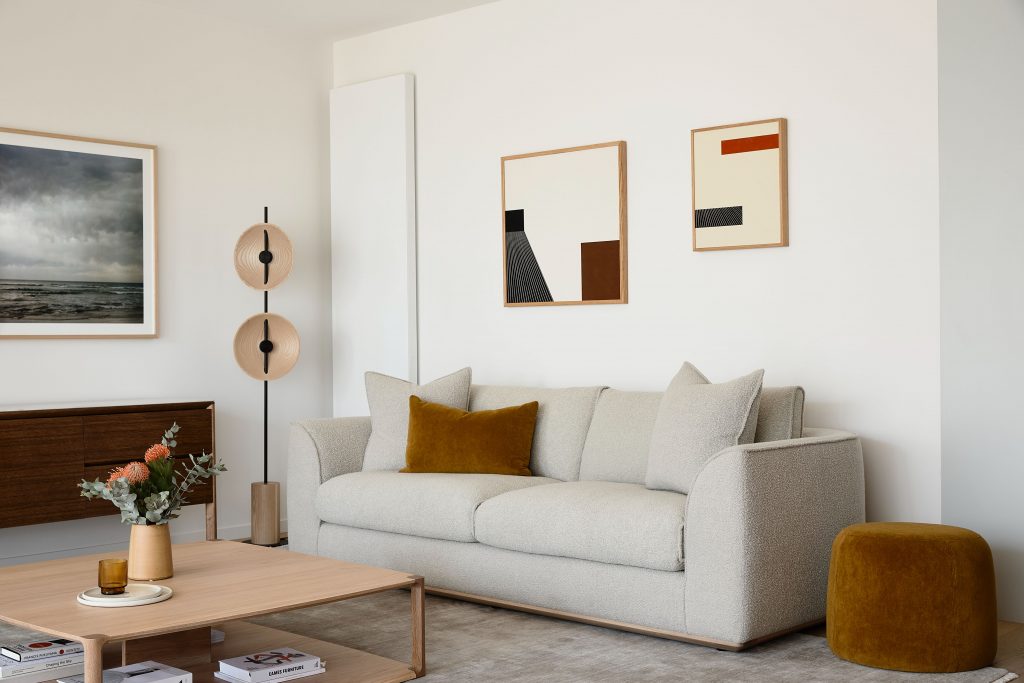 The dramatic sweep of the sofa's arms references these natural curvilinear forms, whilst the French seam rises up and continues along a 'ridge' and back down the other side.
The coffee table's soft lines act in conversation with the Erksine sofa and help elevate the space with warmth and levels.
The kitchen is the meeting point of the home. The Elwood kitchen showcases a granite benchtop adorned by two Kett Wye barstools, which deepen the overall silhouette of the space.
Fieldwork Architects also cleverly implemented an expansive skylight that floods the kitchen full of natural light.
The natural light cast atop the granite highlights the natural movement within the stone. The Australian identity of the home continues through its repeated use of tones inspired by the landscape.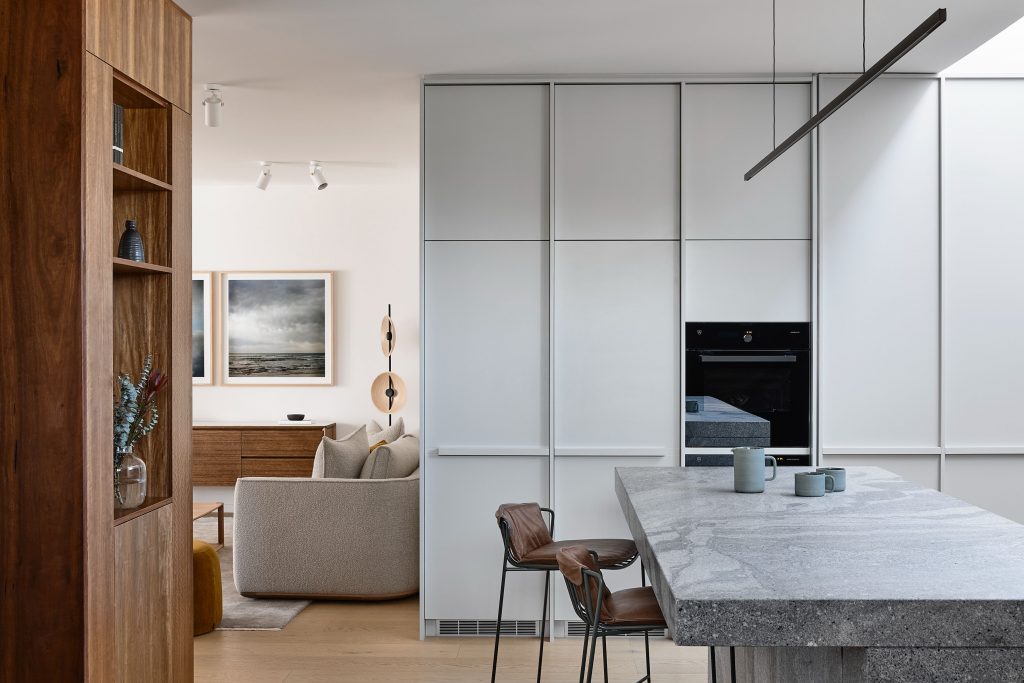 Each piece and space inside Elwood Home has been carefully selected to marry the core values of the homeowners and the designers.
Celebrating Australian craftsmanship and considered architecture, Elwood Home is an example of contemporary living that honours the natural landscape it is privileged to occupy.
Photography by Derek Swalwell.
Also in Elwood, Foomann's residential project Broadway reflects the active family lifestyle of its owners by planning options throughout the home that facilitate specific scenarios.