Nestled within Melbourne's northern suburb of Preston, WOWOWA has created a family home reminiscent of a delicious lolly bag of fruity treats complete with baby blue ribbon.
Bringing to mind a thick berry smoothie enjoyed by a cool blue outdoor pool, Presto is a joyous celebration of colour as a powerful storyteller.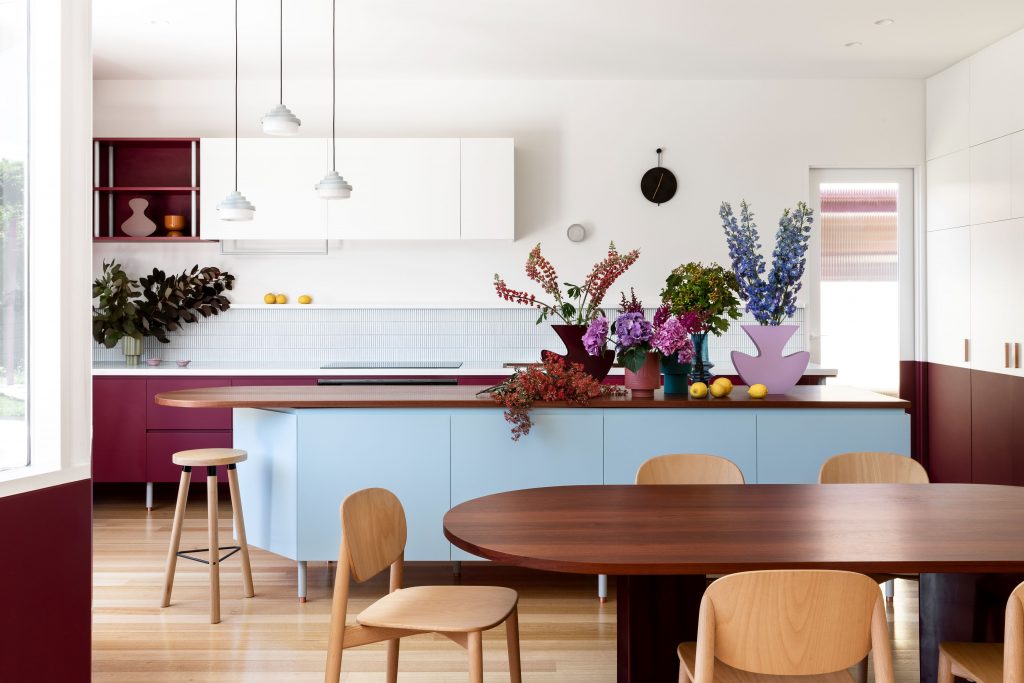 Described as a modest renovation in Preston, this original 1930s clinker brick home was put in the capable hands of Melbourne-based architecture studio WOWOWA.
Created in 2010 by husband and wife team Scott and Monique Woodward, WOWOWA has developed a project portfolio so bold and varied it puts a colour chart to shame.
Drawing upon the quirks of the original building, with its Deco embellishments and clinker brick features, and the added ingredient of the client's preferences, Presto represents the beauty of timeless design based on the personality of those who enjoy it today.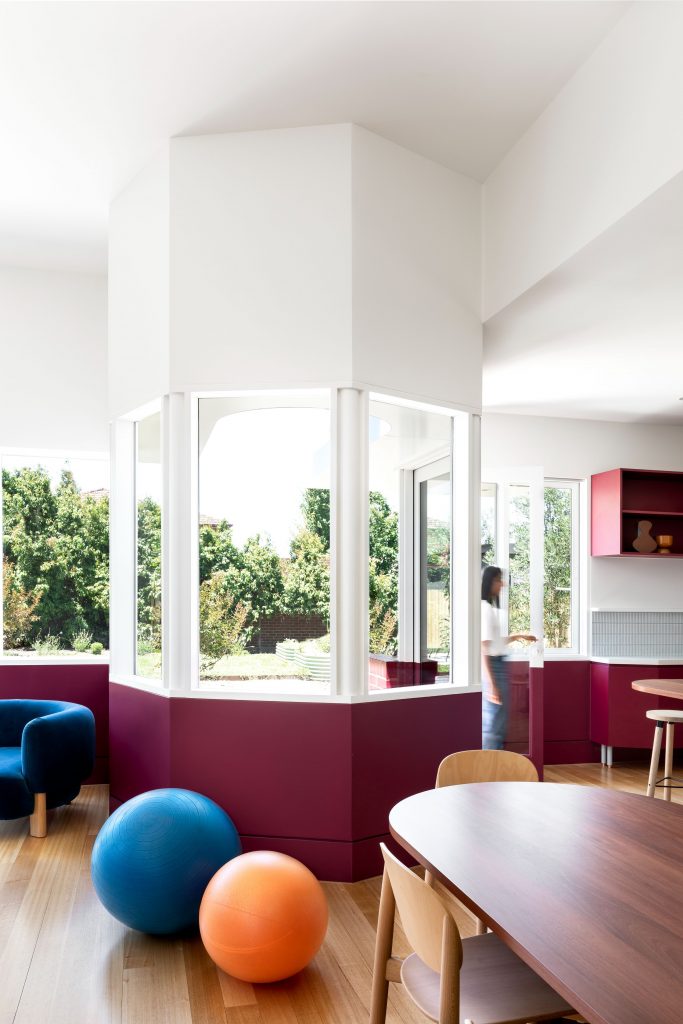 "We like our renovations to be an embodiment of the little touchstones or motifs of the house. We love to look at the ornamentation and understand how it changes the way you experience the space," says WOWOWA director Monique Woodward.
"That's our shtick, celebrate the extraordinary ordinary."
And while WOWOWA is known for its confident delineation of colour, Woodward explains that this process is based on far more than just the aesthetic, especially in the case of Presto.
"The client's brief was to pick out something from the original and make it feel seamless. The original glazed clinker brick evoked raspberry and it sat nicely with some burnt blue features already there," Woodward says.
"And so we partnered raspberry with duck egg because it looked yummy and they were the client's favourite colours."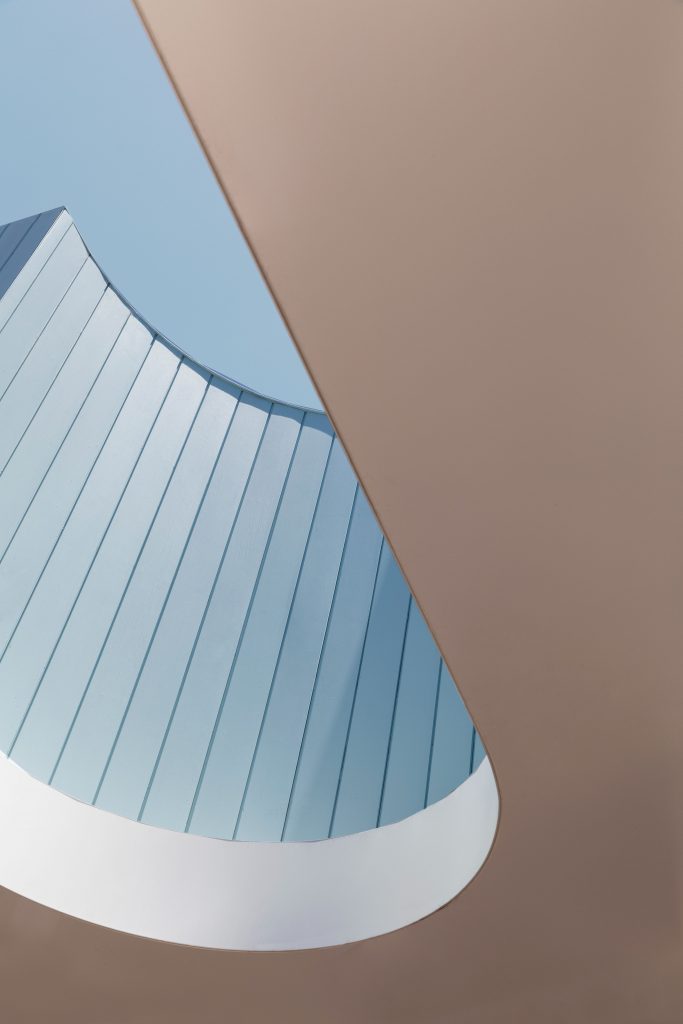 Occupied by a family of three and an adorable dog, Presto's renovation involved a modest internal scoop-out and centralisation of the living room to help remedy the existing 'messy ad hoc' layout of the home.
To create this holistic experience, Woodward did what most architects would do and looked up to establish her options.
"I describe the house as a ceiling rose crescendo. One moves from the beautiful Deco door looking up to see a gorgeous ceiling rose that leads to a skylight with the same geometry. Then for the finale, there is a Deco prism with dancing geometry linking the old and new while framing the view to the garden.
"It's such a delightful mix of shapes that contrast and complement. And we wanted that to be a physical manifestation or expression to link the geometry of the curves above you," she adds.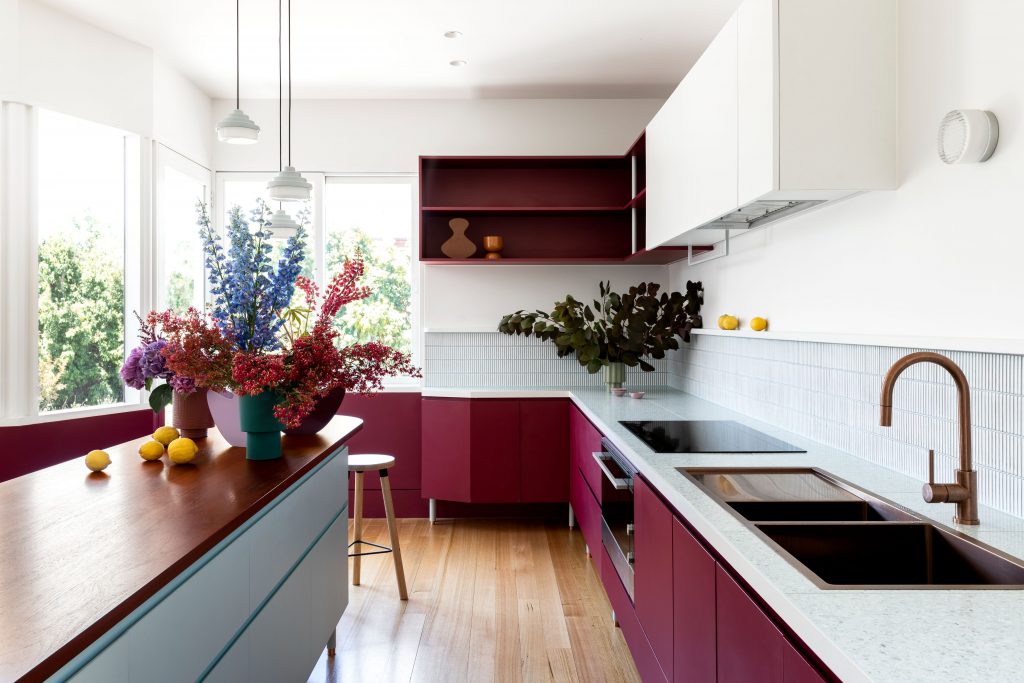 WOWOWA has also relied upon the recurring raspberry colour to provide clear connections between each space while ensuring the overall personality of Presto is fortified as you move throughout the home.
"The dining room is the heart of the house at the end of the storage-lined hallway, which works super hard with a cheeky laundry within. The existing ceiling height of the kitchen rises up to the north to the borrowed view of the gum tree outside."
Utilising colour with such frequent finesse, Woodward says her style is rooted in her inherent creative inclinations, rather than occupying a niche in the design market.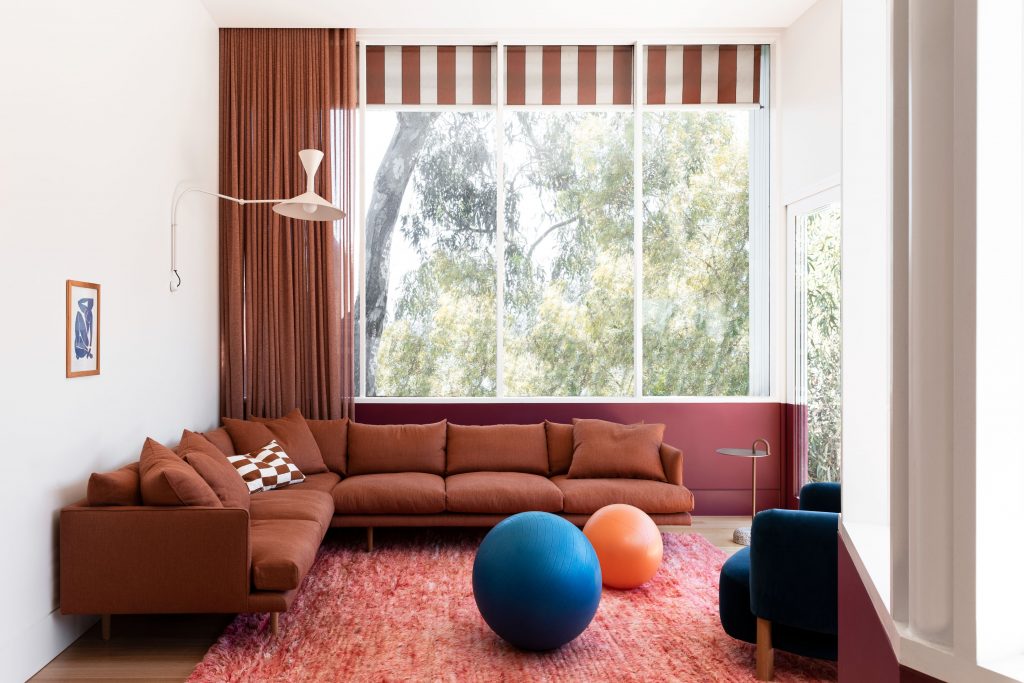 "Architects should just lean into who they really are. That's one of the things that I love about Melbourne, there are so many different design languages. And the more you develop your own intuitive visual language, the more you differentiate your style. And then you attract clients who also love colours and textures and playfulness in their homes. They want their space to feel like a respite from the world and a delightful hug."
Woodward also believes 'leaning into who you are' translates to more sustainable design. As one of the seven Australian architecture practices that are certified B Corp with an Impact Score of 95.0 – the highest rated in Australia – WOWOWA understands that while elements of design, such as bathrooms, will always date, the temptation to be generic should be avoided.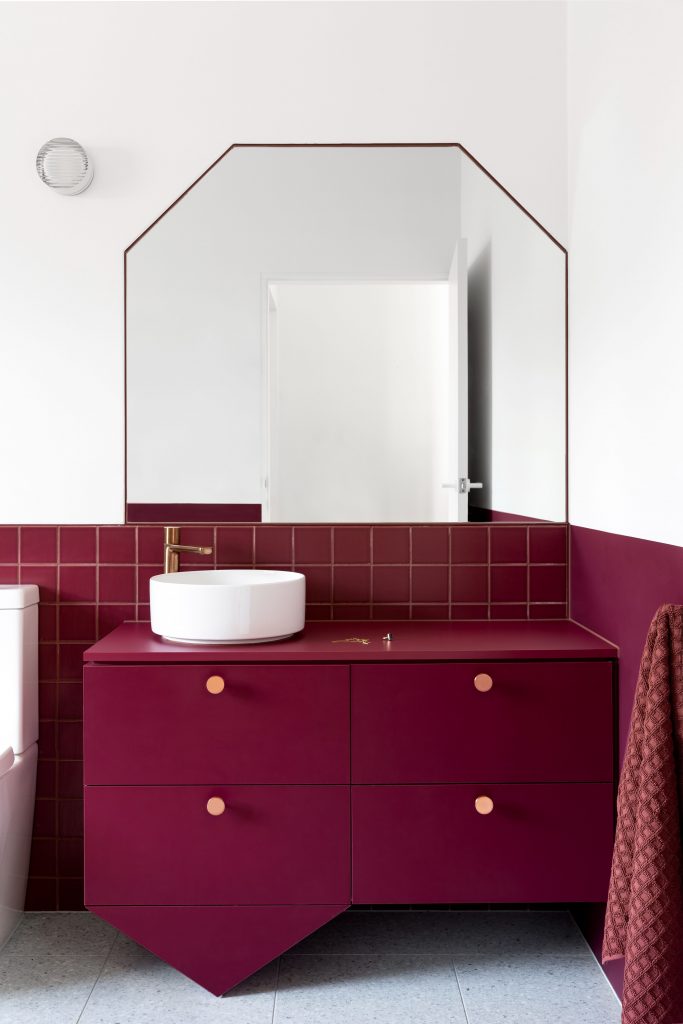 "People are going to like the house for what it is, not what it isn't. We recognise a home built in the '20s as opposed to a home built in the '80s. It will date and that's OK. People will appreciate it for its timelessness, but in a different context," Woodward explains.
"We love renovating homes from all eras and celebrate all the different ornamentation styles by designing accordingly. The idea of designing something that won't date is redundant – embrace it, I say! Our work is neither on nor off trend. It's a perfect collaboration between us and our clients."
Photography by Martina Gemmola.
This article originally appeared in inside magazine, which is on newsstands and available online now!