Each winter, Melburnians rug up for the much anticipated NGV Winter Masterpieces Series, and this year's exhibition is promising to be nothing short of gratifying.
Pierre Bonnard: Designed by India Mahdavi – which kicked off on 9 June – displays more than 100 artworks by renowned French Impressionist painter Pierre Bonnard, heralded as a master in lurid colour and texture. The artworks will be paired alongside the interior design and scenography of critically acclaimed contemporary designer India Mahdavi.
In a recent video tour with Miranda Wallace, the senior curator of international exhibition projects at the NGV, Mahdavi revealed that she was deeply inspired by the textured pattern and abstraction of colour in Bonnard's paintings.
"We sampled the patterns in Bonnard's paintings and enlarged them to create a set of backdrops and wallpapers, which are then seen in the exhibition," says Mahdavi.
ADR sat down with Miranda Wallace who is one of three curators of this year's Melbourne Winter Masterpieces series.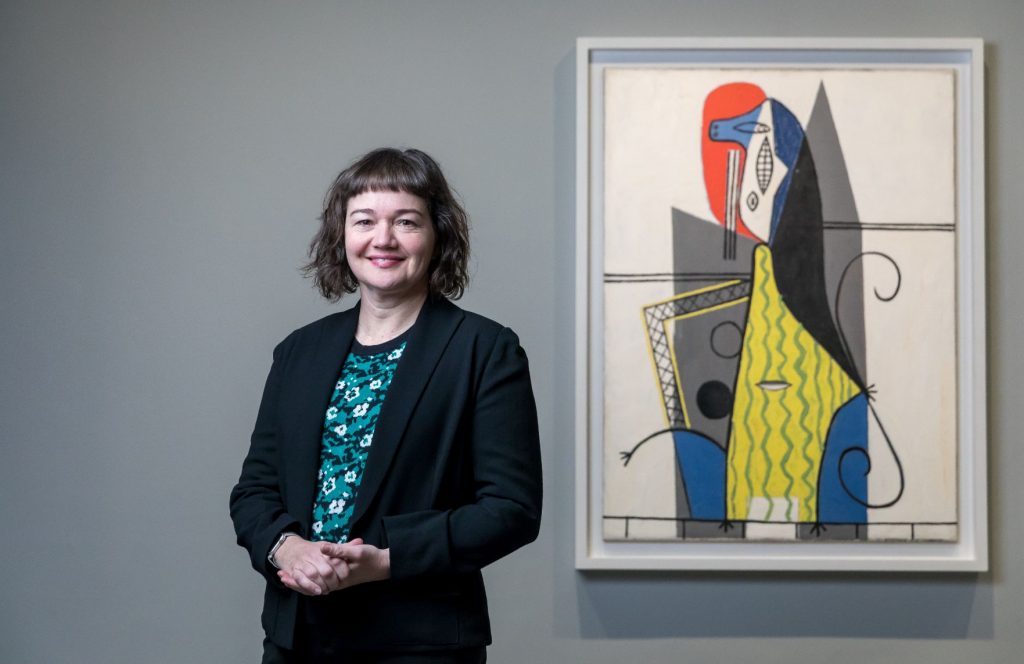 ADR: Firstly, tell me about yourself. What do you oversee at the NGV?
Miranda Wallace: I am senior curator of international exhibition projects at the NGV. I am one of the three curators of this year's Melbourne winter masterpieces, working with Ted Gott, NGV's Senior Curator of International Art, and Isabel Cahn, former senior curator of paintings at the Musee d'Orsay in Paris.
And now to this year's winter masterpieces series. What can we expect?
MW: It involves a large number of works from the Musee d'Orsay, which is the core of the exhibition. We have worked with other global collections, both private and public, to present a comprehensive overview of Bonnard's art career, which started in the 1890s, all the way up to his death in 1947. This was a big period in the art world – he worked through post-Impressionism to the beginnings of the mid-century.
The exhibition traces the journey of his life as an artist. His early career saw him immersed in a social and city context, where he was a sharp observer of people. He gradually withdrew from that context to be much more in the world of his family home.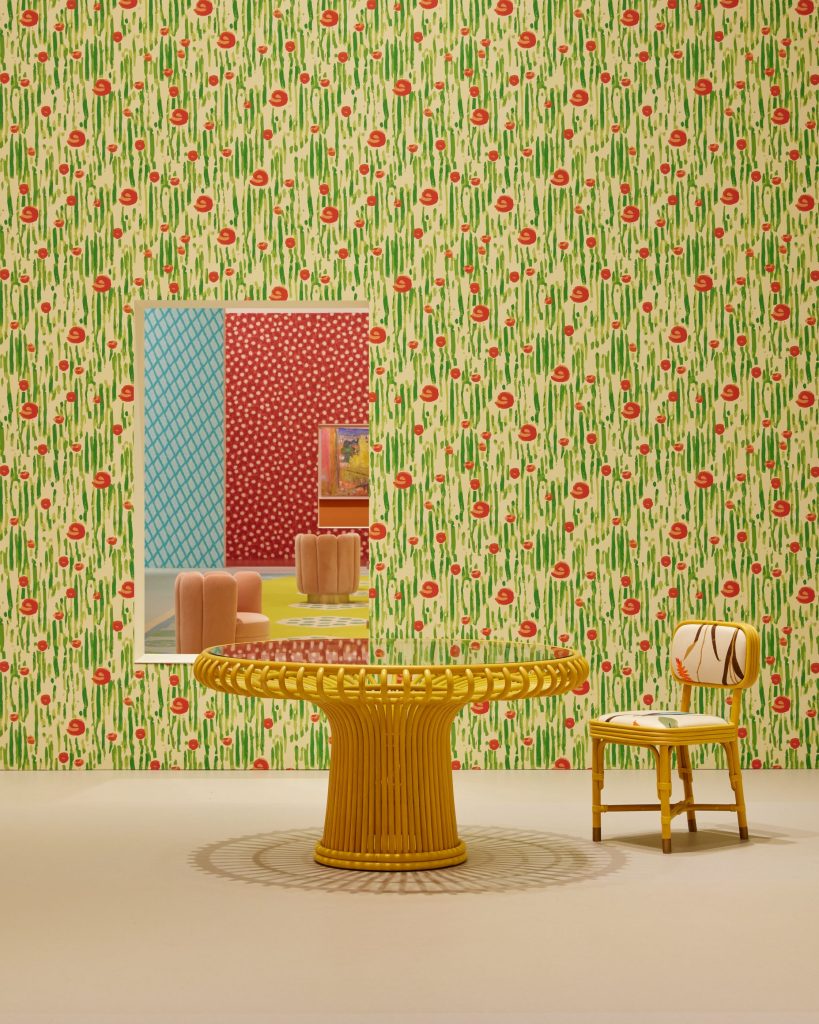 How did the exhibition come about?
MW: The exhibition came out of a desire to work with the Musee d'Orsay again, a gallery that has a long history of lending to Australia. The NGV has worked with them on many other exhibitions in the past. The d'Orsay is the main repository of works by Bonnard in the world.
Bonnard was an appealing artist to us because there hasn't been a comprehensive retrospective exhibition of his works in Australia. And Bonnard has quite a passionate following among artists, and he's had quite an influence on a lot of painters in Australia.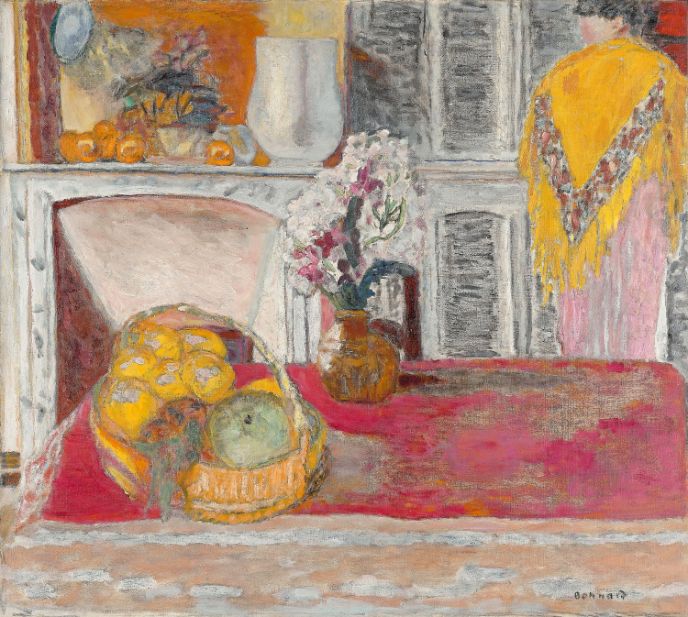 It must be satisfying to see this exhibition finally premiere after the pandemic forced it to be postponed.
MW: Definitely. This exhibition has had a long, complicated journey because of COVID. We never got to open the exhibition the first time we planned to present it in mid-2020 – the paintings were still in France and other places and they never arrived in Australia. We were thankfully able to postpone it in time.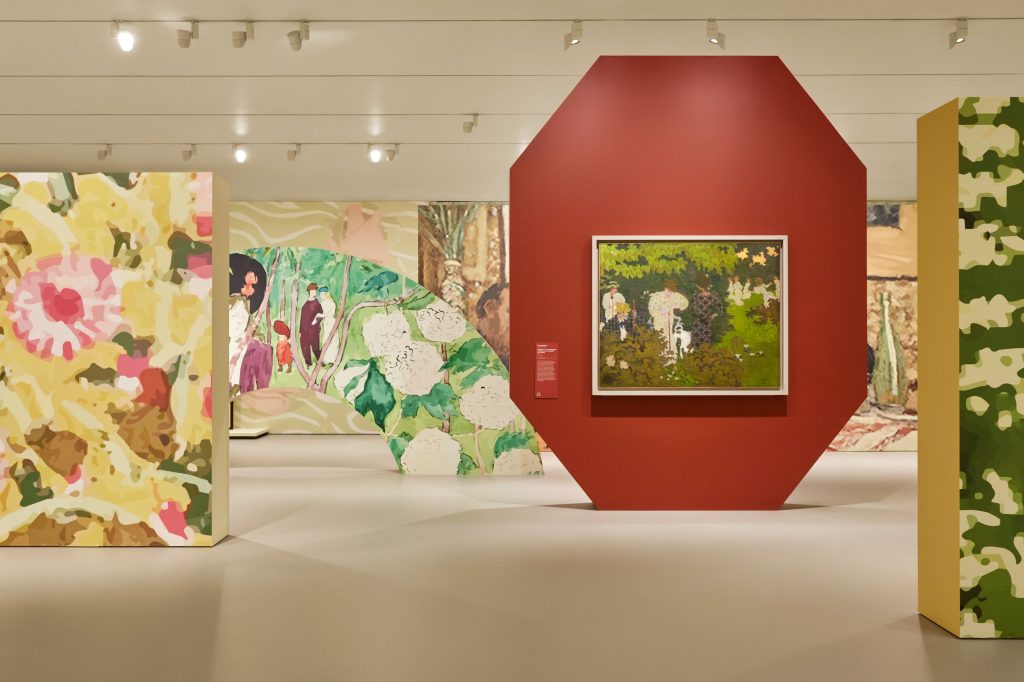 Can you give us a brief background on Pierre Bonnard and how his artwork complements India Mahdavi's design?
MW: He's celebrated in France alongside Monet and Matisse in terms of artists who have really changed painting. The key feature of Bonnard is his use of colour, and India Mahdavi's design imbues Bonnard's texture and tone with an air of theatricality and serenity. They share a great affinity with and love of colour. Mahdavi, has a very contemporary vision and possesses great empathy for Bonnard's work.
How do you think Mahdavi's scenography assists in adding to the multi-layered meaning innate in Bonnard's artwork?
MW: The pairing of a contemporary designer and an historical artist like Bonnard could help visitors to access the work of an artist who worked at a time when there was less of a divide between ideas of decoration or design and 'fine art'. He saw himself as working on a continuum between decoration and art, so to understand that aspect of his work in a more immersive, evidence-based way will be exciting. This aim can be seen through the institution employing new design approaches .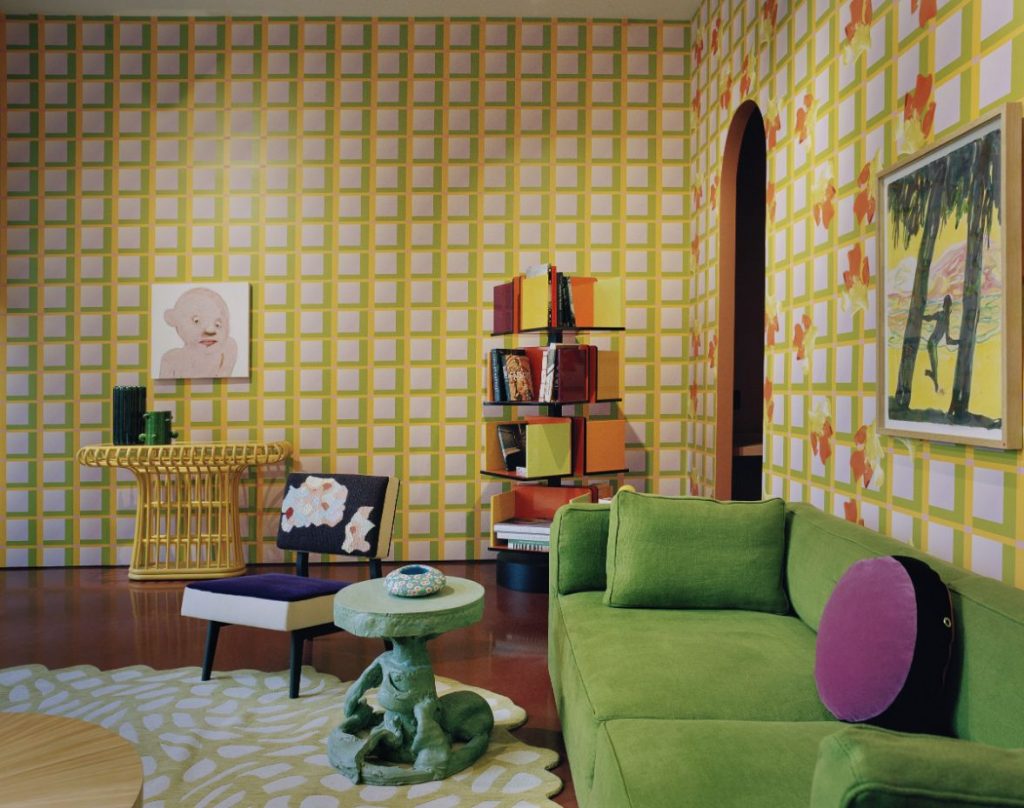 How do you interpret the idea that Bonnard spoke about "colour driving one wild" and how do you see it reflected in the exhibition?
MW: This attribute of his work is so interesting as he was a man of few words. He didn't write vast treatises about his practice, but in his diaries he would write down notes about the way certain colours in nature worked together – a lot of the time it was when he was simply out walking or wandering around his house. His close and constant thinking about colour is reflected in his paintings, which exceed the way many painters choose to use 'highlight' colour. Bonnard uses 'highlights' across the whole canvas, resulting in paintings that vibrate under our gaze.
Bonnard's artworks can also be read as focusing on rather intimate quotidian and domestic scenes – was that something that was considered when curating the exhibition?
MW: His paintings do seem to harness meditative moments of the everyday. In later years Bonnard withdrew from the public arena and opted to stay in his home. He and his wife travelled a lot within France, as his wife's health conditions meant they would often go in search of the sun and sea air.
They were very isolated and he often wrote about being intimidated by new spaces. I think he liked the familiarity of his home and the objects in his home, and so they appear over and over again in his paintings. Something simple and mundane like a teapot or a basket of fruit can be read as vehicles for his emotions. People interpret the domestic images and iconography of his paintings as symbolising different emotional frames of mind, anything from melancholy to joyous warmth.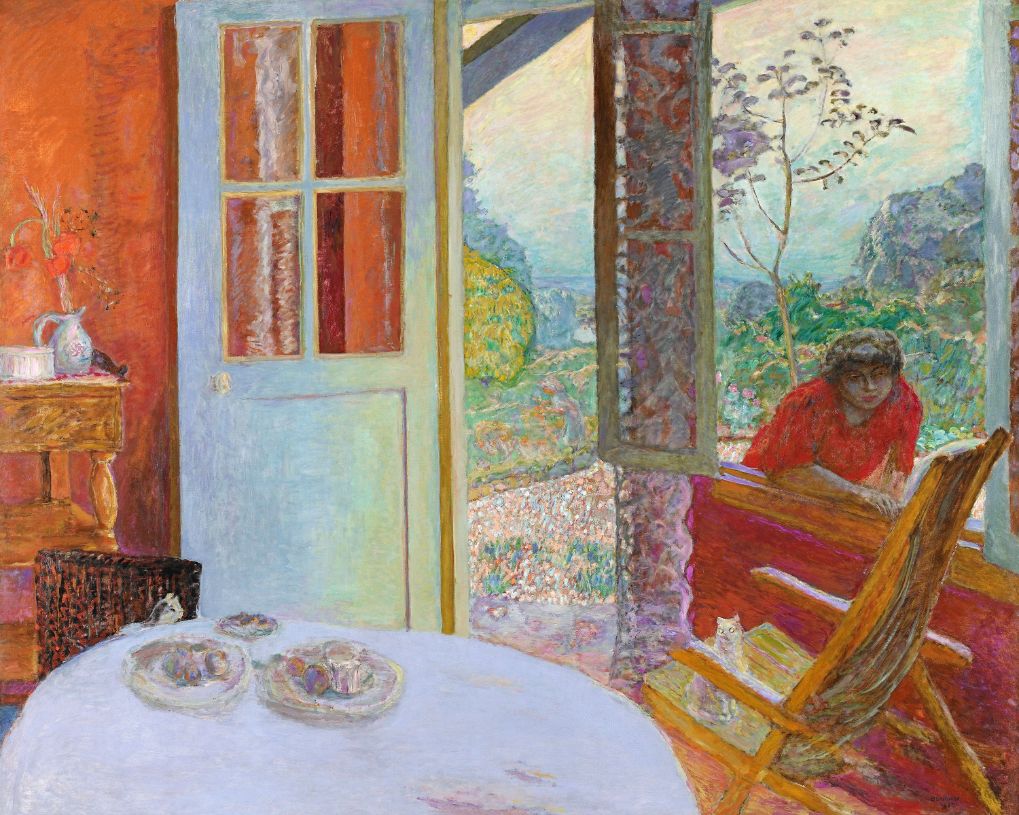 How does this year's NGV Winter Masterpieces differ from previous years?
MW: Last year's edition was The Picasso Century, which was a vast journey over 100 years involving many different characters and locations.
However, this year, it's much more of an intimate story about one artist living a very private life. This exhibition is much more about the aesthetic experience of attending the exhibition.
Each time we develop a major international exhibition, we experiment with the way visitors experience it. We've responded to the subject matter of Bonnard's artwork by making the exhibition seem like an introspective domestic space, going against the usually heightened sensory experience of a big museum.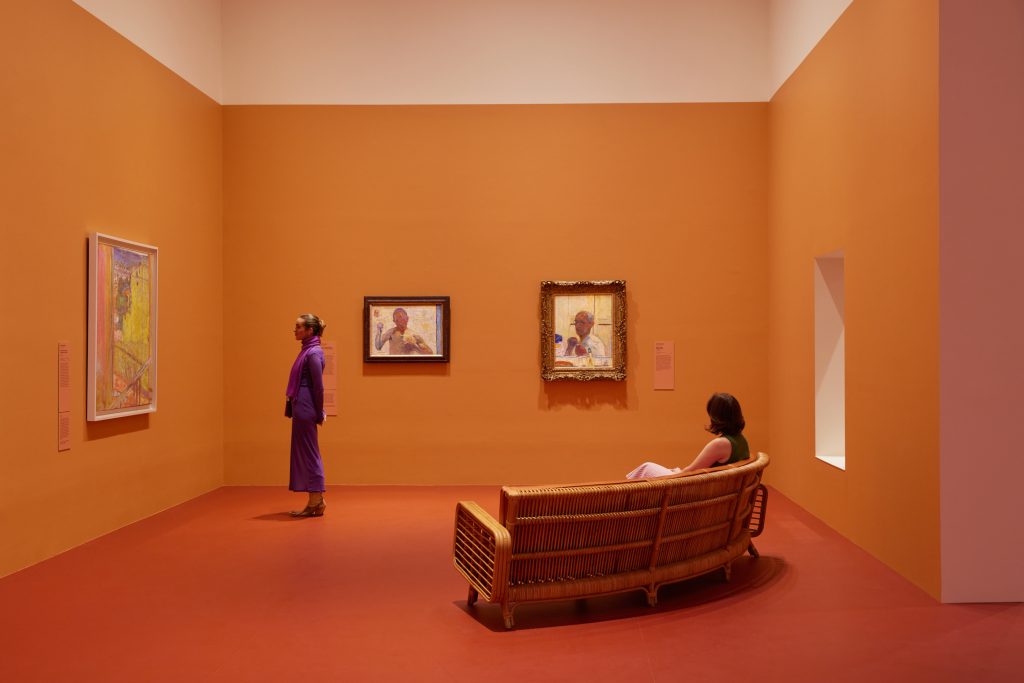 What are you hoping patrons take away from this exhibition?
MW: I hope it can deliver an experience of reflection and a space for calm observation and appreciation of Bonnard's painting. I see it taking people away from the everyday and into a world of aesthetic pleasure. Bonnard is an artist who saw the world in a very unique way, and we can continue exploring and relishing these unique viewpoints even in contemporary times.
Pierre Bonnard: Designed by India Mahdaviis on display from 9 June to 8 October at NGV International, St Kilda Road, Melbourne. Tickets and information are available via the NGV website
Featured image: Installation view of Pierre Bonnard: Designed by India Mahdavi on displayf rom 9 June–8 October 2023 at NGV International, Melbourne. Photo by Lillie Thompson.