The Zimbabwean-born, Melbourne-based business owner is committed to delivering a small piece of African history to people's homes.
Lindi Mlambo's drive to contribute to the preservation of age-old artisan customs is evident in the company ethos of Motsi Living, a brand specialising in the bespoke creation of basketry, stoneware, cushion covers and wall art emblematic of African cultural history.
"We care about the lives we impact and we want to ensure we can take care of our customers, and artisan communities in Africa," says Mlambo.
Their vision is to deliver world-class products that inspire people to buy into a slice of African history that unites tradition with contemporary..
Mlambo moved to Australia in 2006 to complete a Diploma of Design in Perth, before relocating to Geelong to undertake both an Undergraduate and Master's degree in Architecture.
Although she "didn't really pursue architecture", Mlambo says with a smile. Within a year of graduating from her Master's, she started a family and reintegrating back into the architecture industry proved difficult.
Like many creative projects, COVID-19 acted as the catalyst for Motsi Living's inception, as Mlambo ached to see her family and loved ones in Zimbabwe, and began reminiscing on her childhood.
Mlambo's fondest memories of growing up in Zimbabwe feature her grandmother sharing stories of the past in her kitchen.
"This is a hallmark on how African people pass on values, culture and traditions orally," says Mlambo.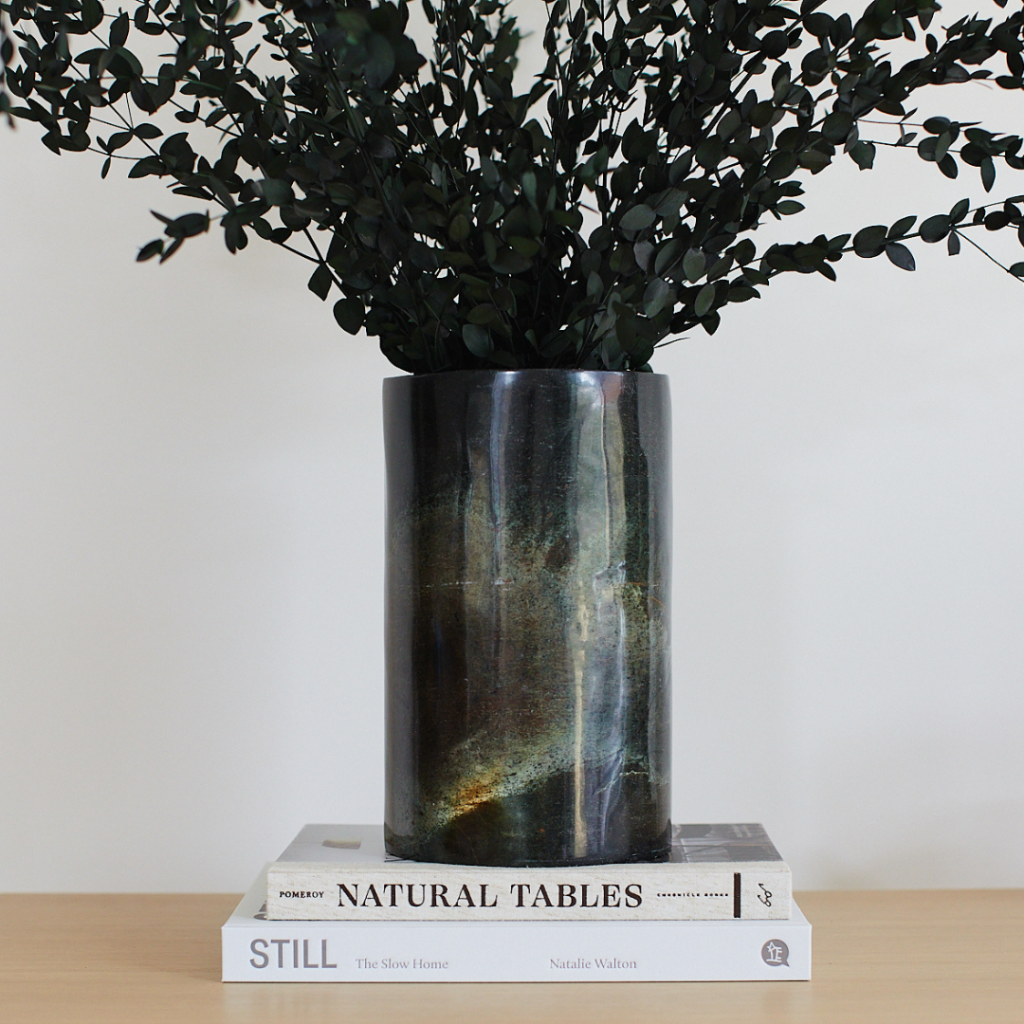 She remembers the intricate hand-woven baskets used for storing food or as decoration, and the wooden stools placed around the traditional kitchen, and hypothesises that exposure to examples of high-quality art generated her interest in design.
"I began reflecting on my love for interior design, and coupled with the memories of my childhood flooding back, I started researching artisan practices traditional to Zimbabwe and Africa more broadly, and arrived at a question – how can I bring a touch of home into my space?" she says.
Mlambo came into contact with a small yet mighty number of talented artisans in Africa. She was inspired by conversations with these individuals to create bold homewares pieces that reflect traditional artisan practices flavoured with a contemporary edge.
One key feature stood out for Mlambo. Many people display traditional African pieces in their homes or are involved in selling these pieces, yet they're unaware of the history and cultural significance and how their value extends beyond aesthetic.
Mlambo realised she could increase the functionality of pieces with bowls, vases and baskets, carefully handcrafted, to be used everyday that still honoured Zimbabwean legacy and history.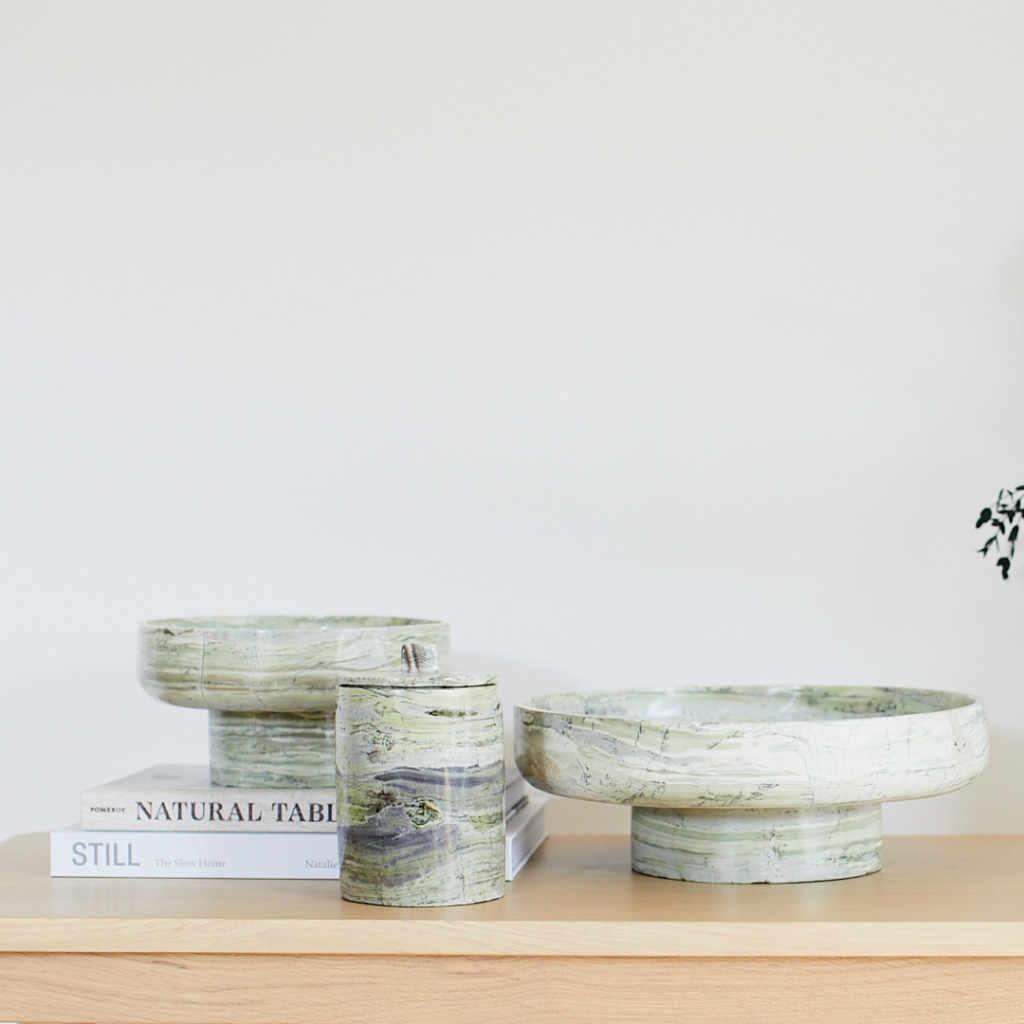 "I realised I could take it further and explain my story, and the story of the customs – the story is the greatest meaning behind our products," says Mlambo. She was determined to ensure the homewares possessed sincerity and honoured those who had handcrafted them.
Mlambo also capitalised on the opportunity to support artisans she had fostered invaluable connections with, whose communities had been destabilised by COVID.
"If we were struggling here, how would the artisans in Africa be doing?" she asked.
She recognised the immense benefits of importing thoughtfully designed and selected handcrafted baskets, textiles and stoneware directly from Zimbabwe and southern Africa, as artisans could remain in work and support and care for their families.
And so began Motsi Living – a modern interpretation of traditional artisan African homewares, that is anchored in sustainable and ethical practices, and judicious choices that facilitate positive impacts on people and the planet.
Mlambo designs select stoneware products and cushion covers, and the baskets are handwoven in Zimbabwe, South Africa and Zambia by the female artisans before they're imported to Australia.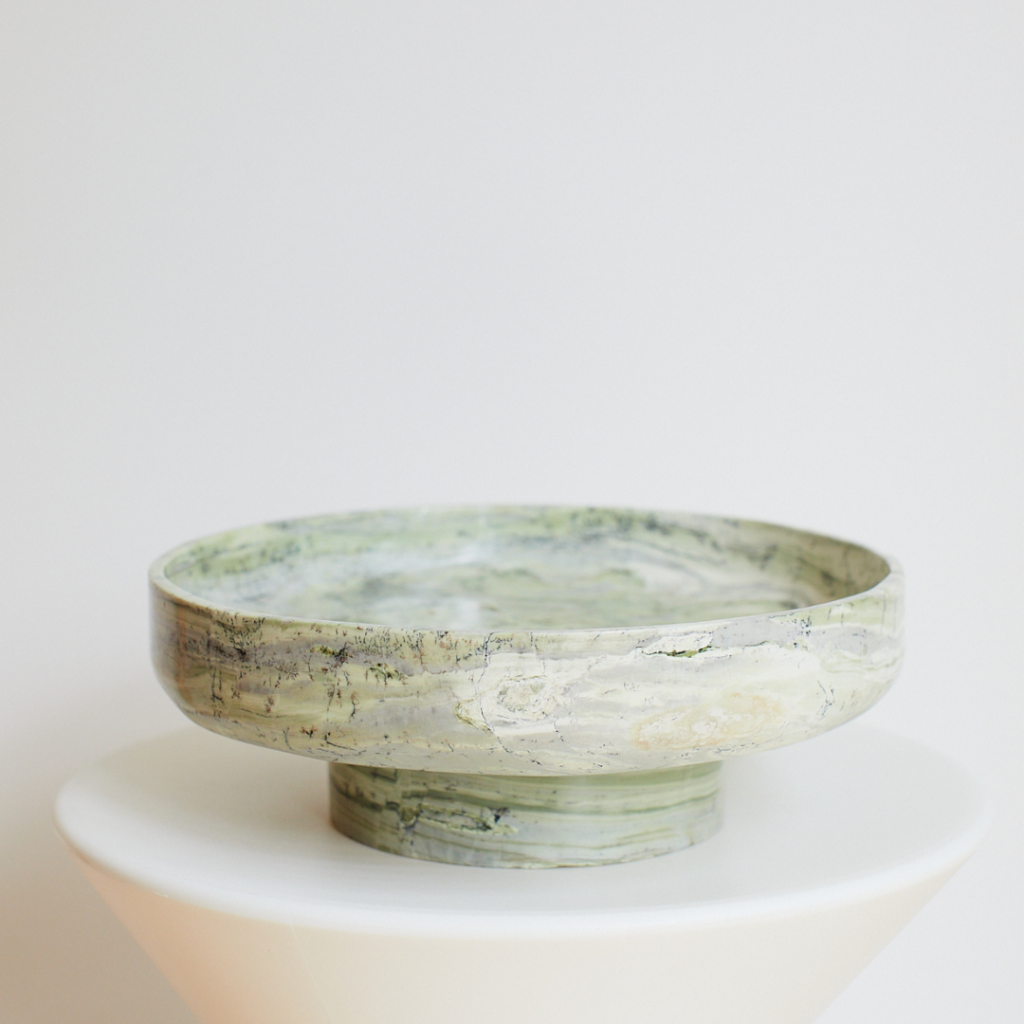 Although Mlambo addressed that some of the artisans have been resistant to imbuing traditional design with elements of modernity, she is constantly inspired to continue "making the old into the new".
"It was difficult finding artisans who were willing to push themselves beyond what they were used to – it took two years to get the products correct and give the artists the confidence to push outside boundaries," says Mlambo.
Motsi are focused on delivering world-class products that emphasises the authentic skills of Zimbabwean artisans to ensure their expertise is not eclipsed by trends and commercial enterprises.
"We will make sure age-old customs and stories will not be forgotten, and also that artisans won't be pigeon-holed into one aesthetic," says Mlambo.
To help artisans avoid falling victim to cultural exploitation, Mlambo has also attempted to make prices fair and avoids negotiation.
"It's not always about negotiation and warping the system," she says.
Motsi translates to 'one' in the Shona language of the Zimbabwean people, and is reflective of the appreciation Mlambo and all those involved have for the 'one-of-a-kind' nature of all the products, and their origin story.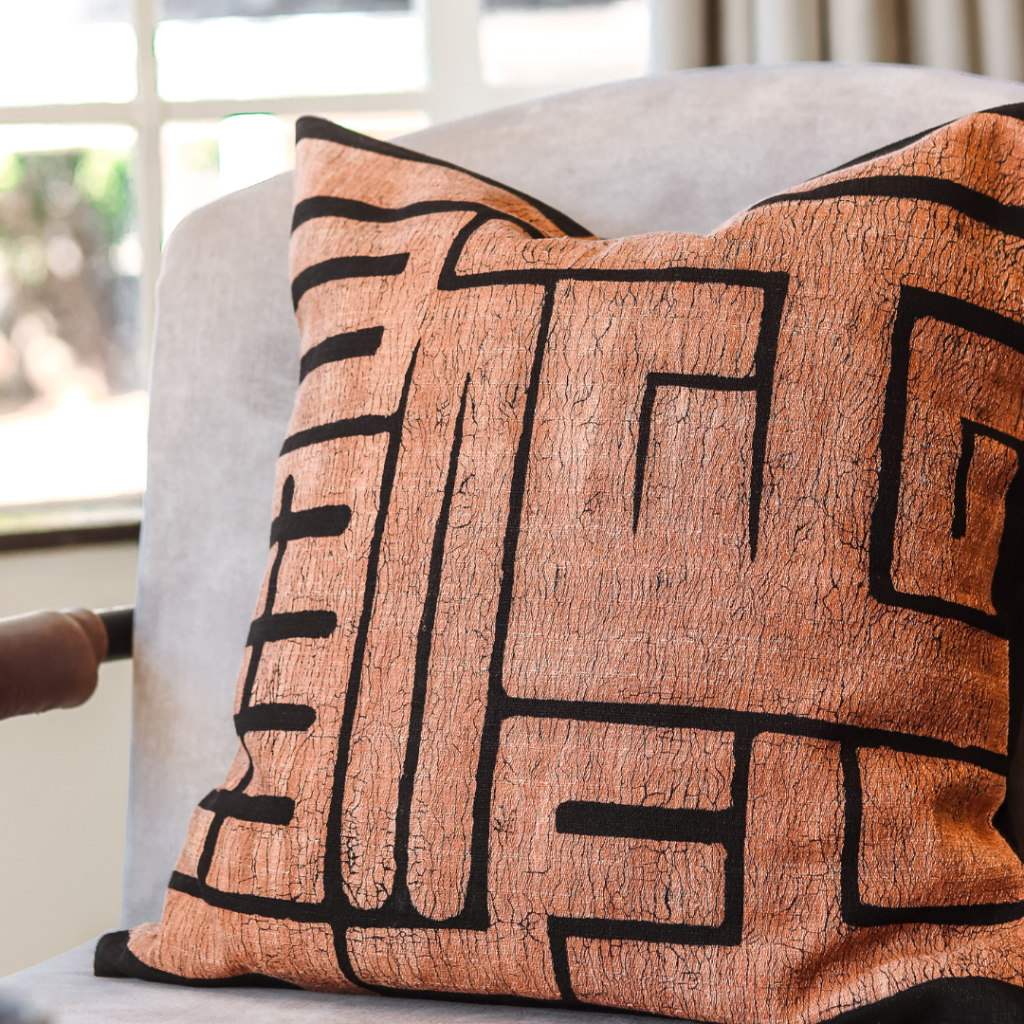 "No product will ever be replicated exactly – there is uniqueness of the product, and uniqueness of the story – the same product will look very different in my house compared to yours," says Mlambo.
One unique product story is that of the Binga baskets manufactured by the women of the Binga district in Zimbabwe, who owe their hand-weaving techniques to the teachings from their mothers and grandmothers.
The baskets function as both an aesthetic centrepiece and for transporting goods, and take approximately two to five days to make, depending on the complexity of the design and the size of the basket.
Mlambo shares that the first few years of operation have not been without challenges. Different prototypes of the stoneware were sent back and forth from Zimbabwe during the early days of Motsi, which proved onerous to the flow of the company.
The company absorbed many lessons regarding the limitations of the stoneware collection, from the weight to the delicateness and nature of the stone the pieces are made of.
"To get all the products we currently have on hand, it took eight months – it is time consuming and slow, as there is no heavy machinery and the mining of the stone is completed by hand," says Mlambo.
Mlambo also outlines the difficulties of dealing with the highs and lows of the design market while balancing caring for her family and adopting many different positions as a lone business owner – she covers marketing, website and product design, and business development.
"As with any new business, you have a goal to have something started in a year, however it's taken three years," she says.
However, her perseverance has paid off, as working with the artisans and the gratification of completing projects has been incredibly rewarding.
"I have loved watching the artisans slowly warm up to being pushed out of their comfort zones and running free – they can't be restricted," says Mlambo.
Mlambo believes the Australian design market often lapses into celebrating such restrictive trends for longer than necessary. People seem to neglect the potential of other colours, forms and styles, and instead work tirelessly to adhere to the common trend.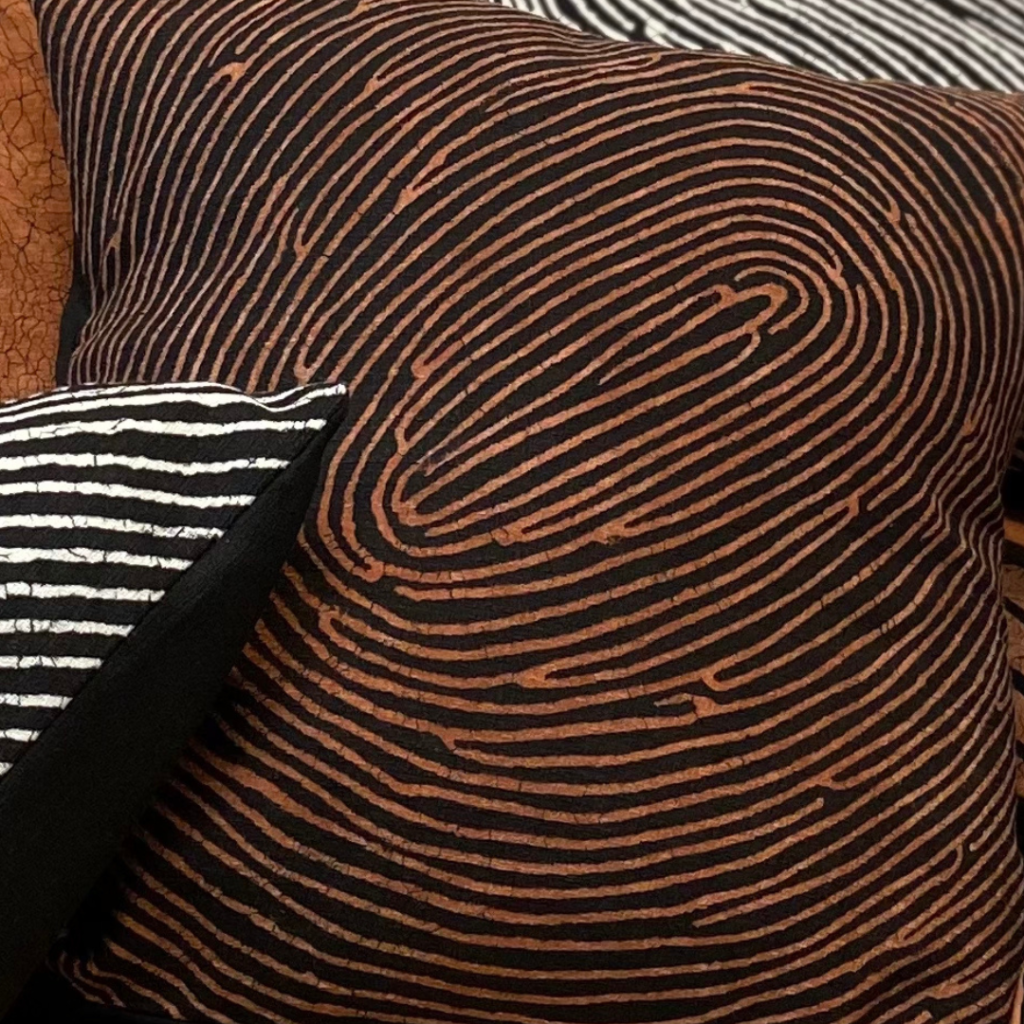 "It's tricky to then see where individualism comes in. It seems to be: there's a trend, let's run with it. But then it's difficult for anything else to shine," says Mlambo.
Motsi Living is experiencing an exciting time in their brief history as a company, as new stoneware pieces were launched on their website a couple of weeks ago, and they are hoping to open a retail store soon.
Although numerous Motsi products are sold in retail stores, Mlambo would prefer an exclusively Motsi store, as retailers do not always have the time and knowledge to share the story and creative journey behind the product.
"Online just doesn't do any product justice – it's the best experience to have people give you direct feedback in a store, and touch products and get a feel for their texture and handmade nature " says Mlambo.
Overall, Motsi Living homeware pieces function as a portal key to the cultural history and traditions of Africa, and create a positive ripple effect for everyone involved, from the artisan to the buyer.
Featured Image: Lindi Mlambo by Michaela Barca.
Read about how Melissa Gilbert excels in producing socially engaging art.